Dennis Kneepkens is a Dutch floral and interior designer traveling the world doing large-scale freelance projects. Winning Student of the Year at age twenty earned him a spot as a floral teacher at the only seven-star hotel in the world in Dubai, which in turn sparked a love for working abroad.
Since then he has travelled the globe visiting notable locations such as Greece, Russia, and New York, USA, but also less conventional places like Iraq. But not only is Dennis Kneepkens one of the masterminds... there's also Mick Stubbe the visual artist, editor, and production manager, making a phenomenal team together.
Meet Dennis Kneepkens (DK) Floral Design From the Netherlands
It's difficult to look at Dennis Kneepkens' work and not smile. The clean lines, vibrant colors, and unique pieces make you wish they weren't made of a temporary medium, but that would take away all of the fun and creativity! Kneepkens is a Dutch floral designer with an international specialization who focuses on luxury interiors, concept and object art, high fashion events, hotels, and brand design. DK is a Flower Studio focused on creating floral decorations worldwide with expertise in tailor-made, long-lasting, large-scale designs.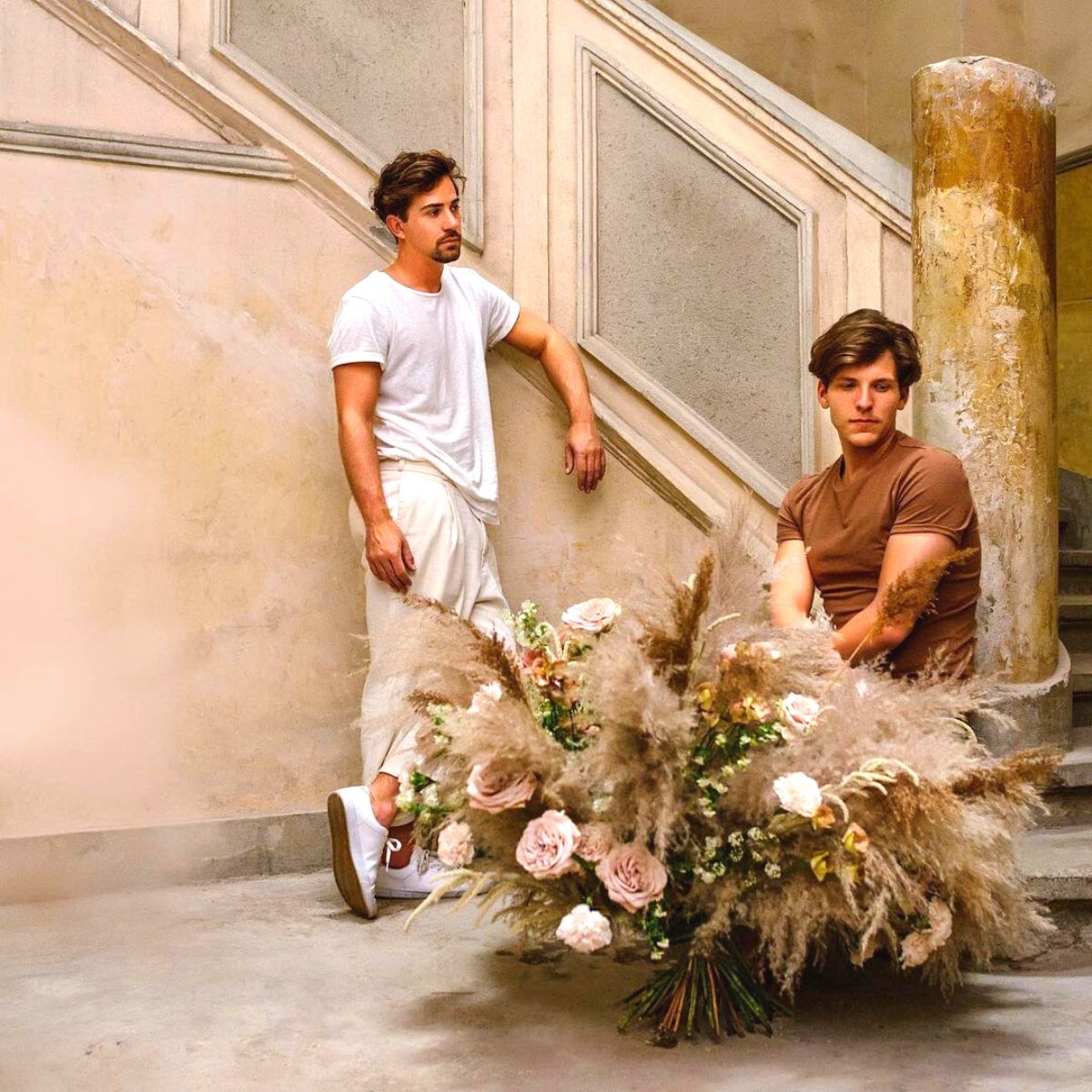 In previous years, he was even named one of the world's most influential floral designers! Dennis first burst onto the flower scene in 2009, when his floral career took off on a great scale, and hasn't looked back since. It's incredible to consider how much the young professional has accomplished in this period of time (2009-2023), but it's easy to understand once you know a little bit about the man behind the passion and the journey he took to get there.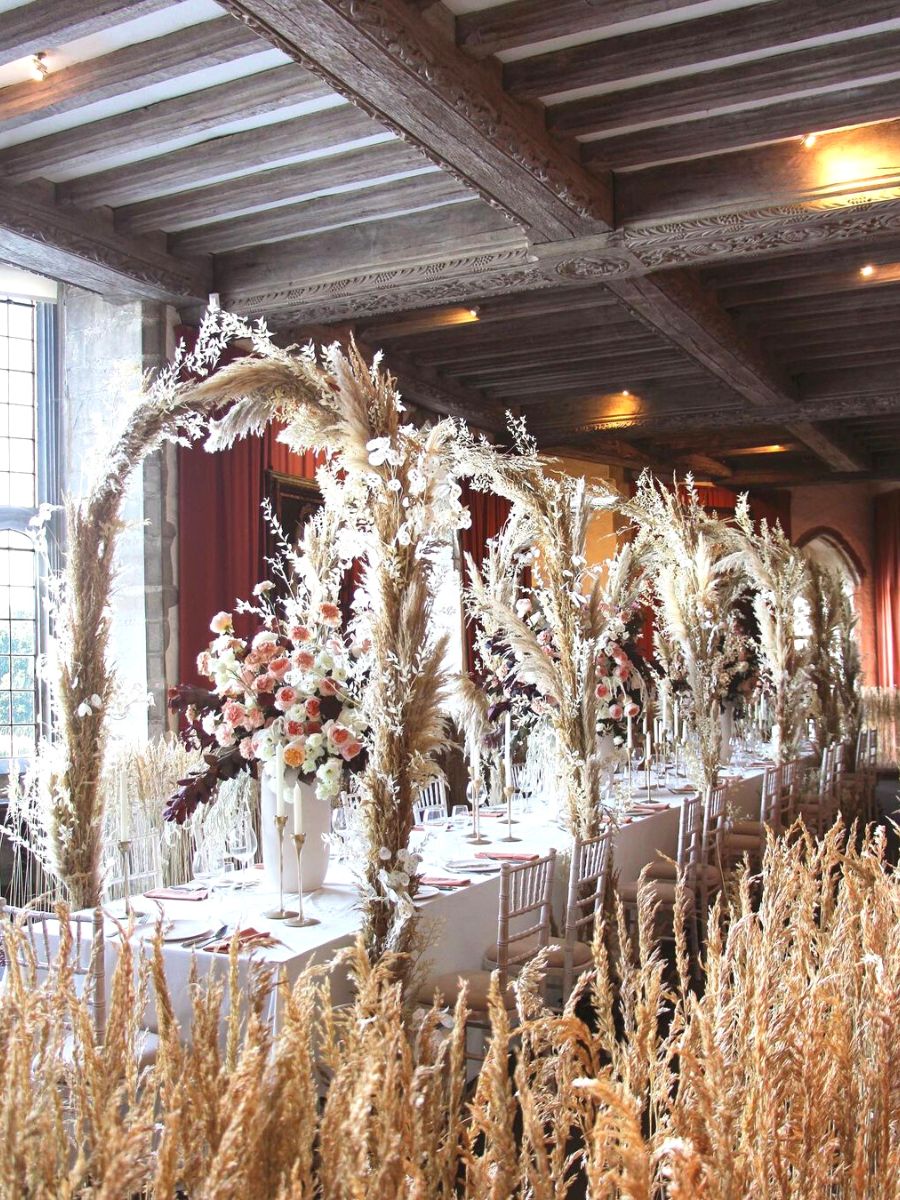 In a previous interview with Thursd, Dennis expressed:
"We believe any good designer has their own signature style. Ours is a romantic and luxurious take on the now trendy natural style. The natural identity stems from the casual Dutch way of living, which is why we prefer to tone down luxurious flowers a bit by working with sober dried materials. Apart from our aesthetic we always have a lot of fun."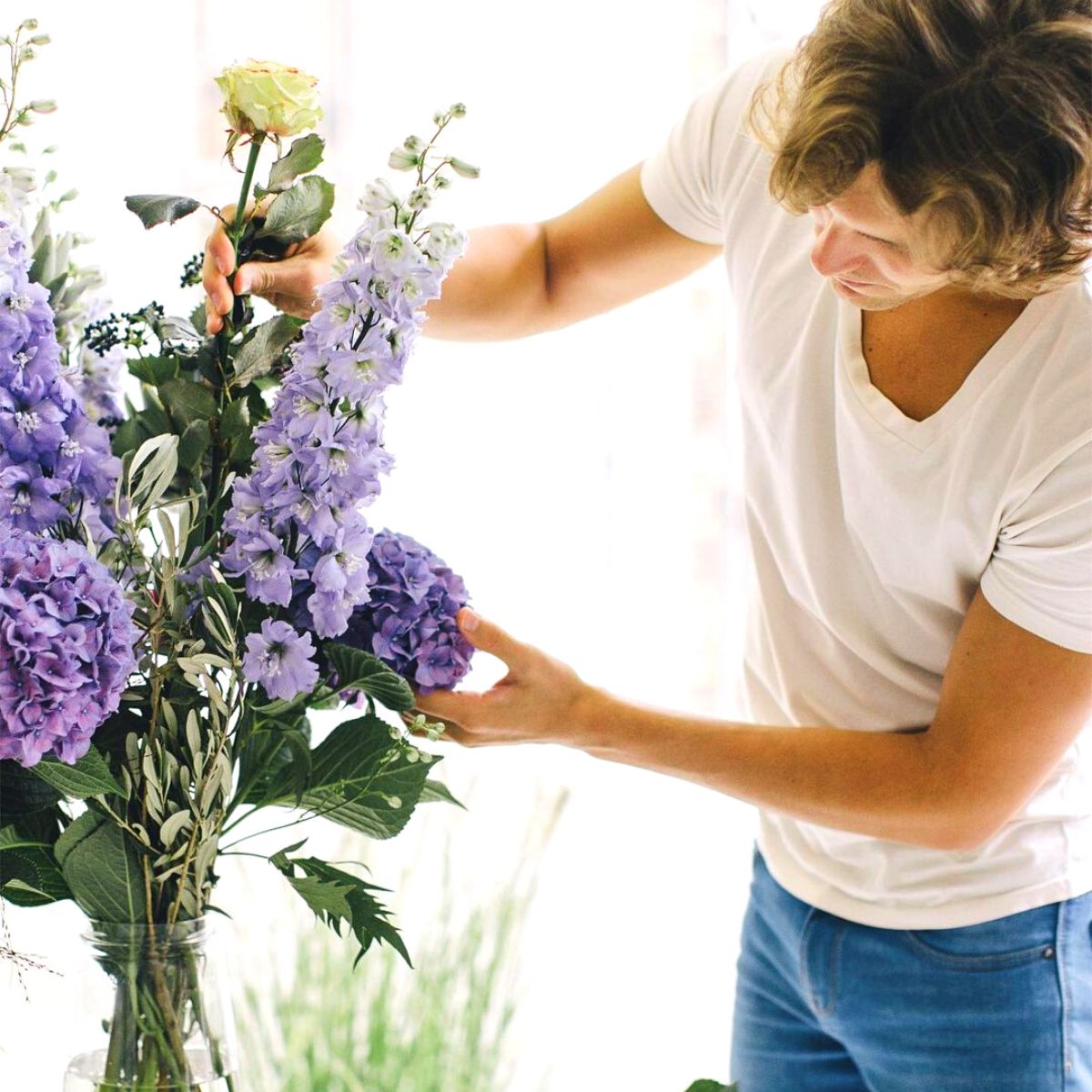 The Story Behind His First Steps in the Gardening World
Dennis does not come from a long line of florists or gardeners; in fact, he jokes that he is the first and possibly the last florist in his family. But his grandmother will gladly take credit for instilling in him a love of flowers, recalling walks she would take him on as a young boy through the South Holland town of Breda, where he grew up, picking flowers and bringing them home.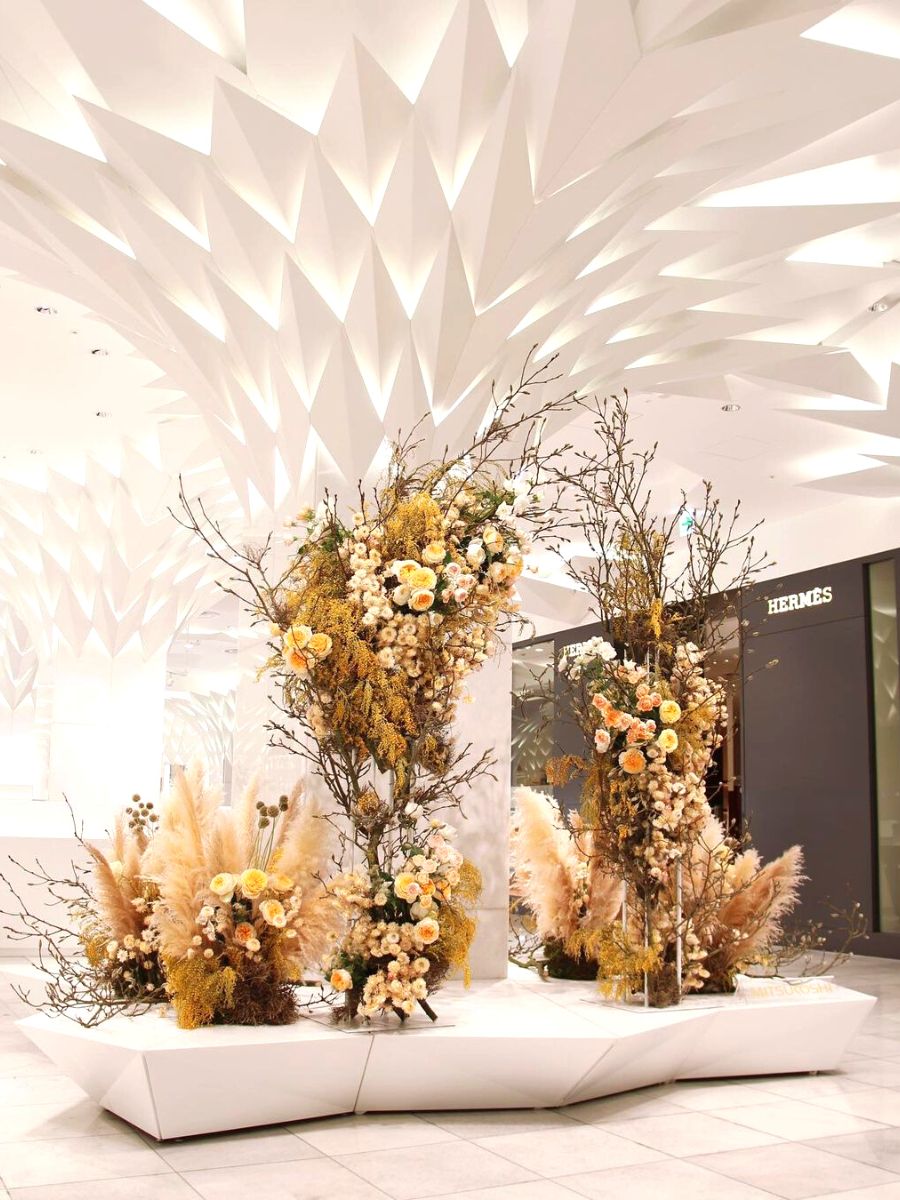 Kneepkens' foray into floristry began when he went to school to become a veterinarian. His keen interest in veterinary studies came to a halt the day he had to learn dissection.
"We had to cut a mouse, and at that moment, I was like: "OK, I'm out"."
Dennis had to take a few required introductory agriculture courses during his high school years, one of which was about flowers. His floristry scores had been so high that it seemed like a natural choice. Kneepkens, then 19, began his education to become a teacher after graduation, studying applied sciences with a concentration in floristry during college. He learned how to speak in front of large groups and entertain large groups, which he still uses in workshops and Master Classes today.
What Came Next in Dennis' Floral Design Career?
Going back in time from 2010 to 2012, Dennis had various events in his life that shaped him to be the incredible floral creative and designer he is nowadays. Dennis competed in and won the Dutch Championships, solidifying his love of floristry. Kneepkens quickly applied his newfound enthusiasm to his studies, and just one year later, he was named ROC Student of the Year out of 15,000 students, and things really took off.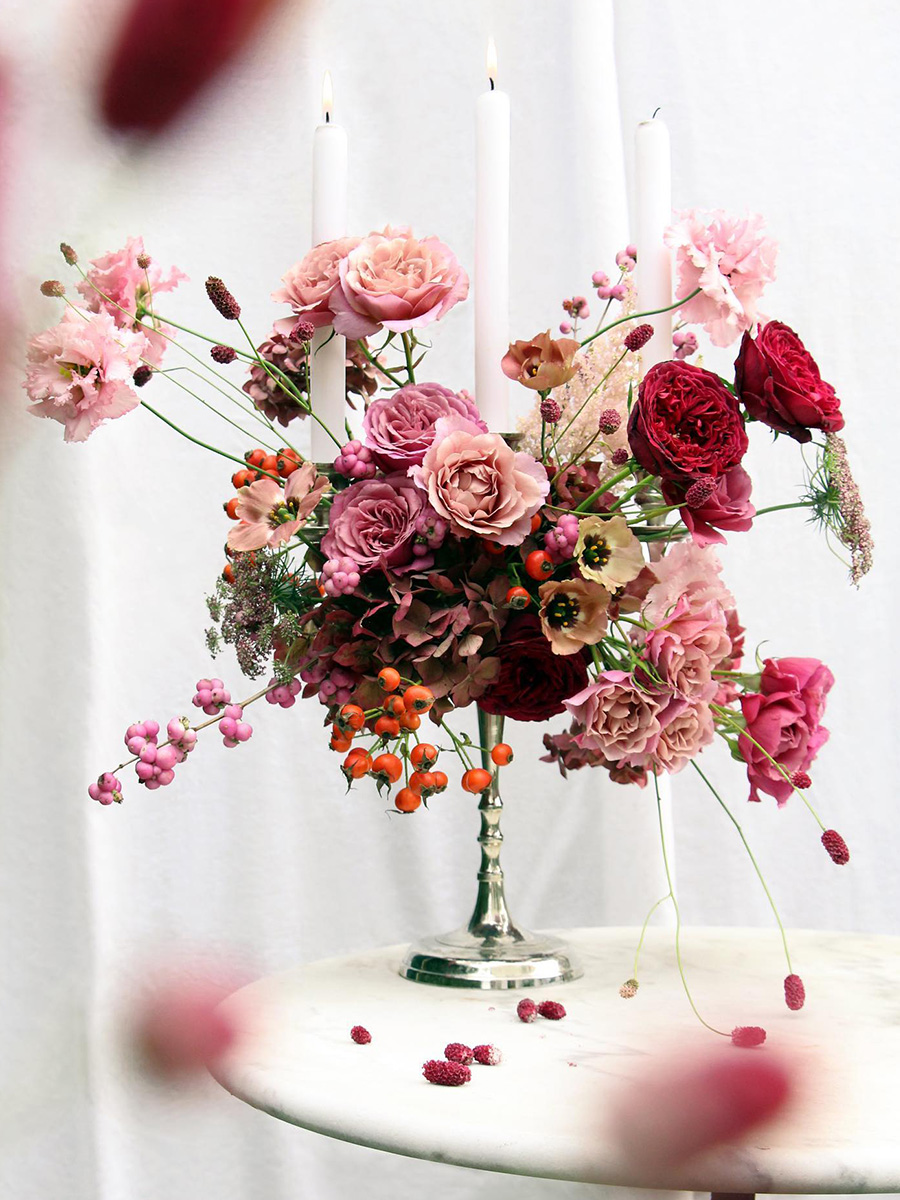 Dennis was assigned as a Student Ambassador to Dubai, where he worked as a florist trainer at the Burj Al Arab Hotel.
"I was there as a twenty-year-old boy to teach people, and it was certainly challenging. I was twenty and the youngest person on the florist team was I believe twenty-five, twenty-six, and the oldest was around fifty, and all different nationalities but I was able to put my newfound abilities to use."
During the interview, Thursd asked Dennis: You have the privilege of working all over the world, but is that as majestic as people often think? And he replied:
"Without complaining: definitely not! Most of what we see are airports, taxis, and hotels. We are away from friends and family for almost the whole year and it requires a lot of planning and emailing. On the bright side: it allows us to meet amazing people and to work at stunning venues. But we should definitely work on adding a few days' holiday to every trip: there is so much we miss by always working!"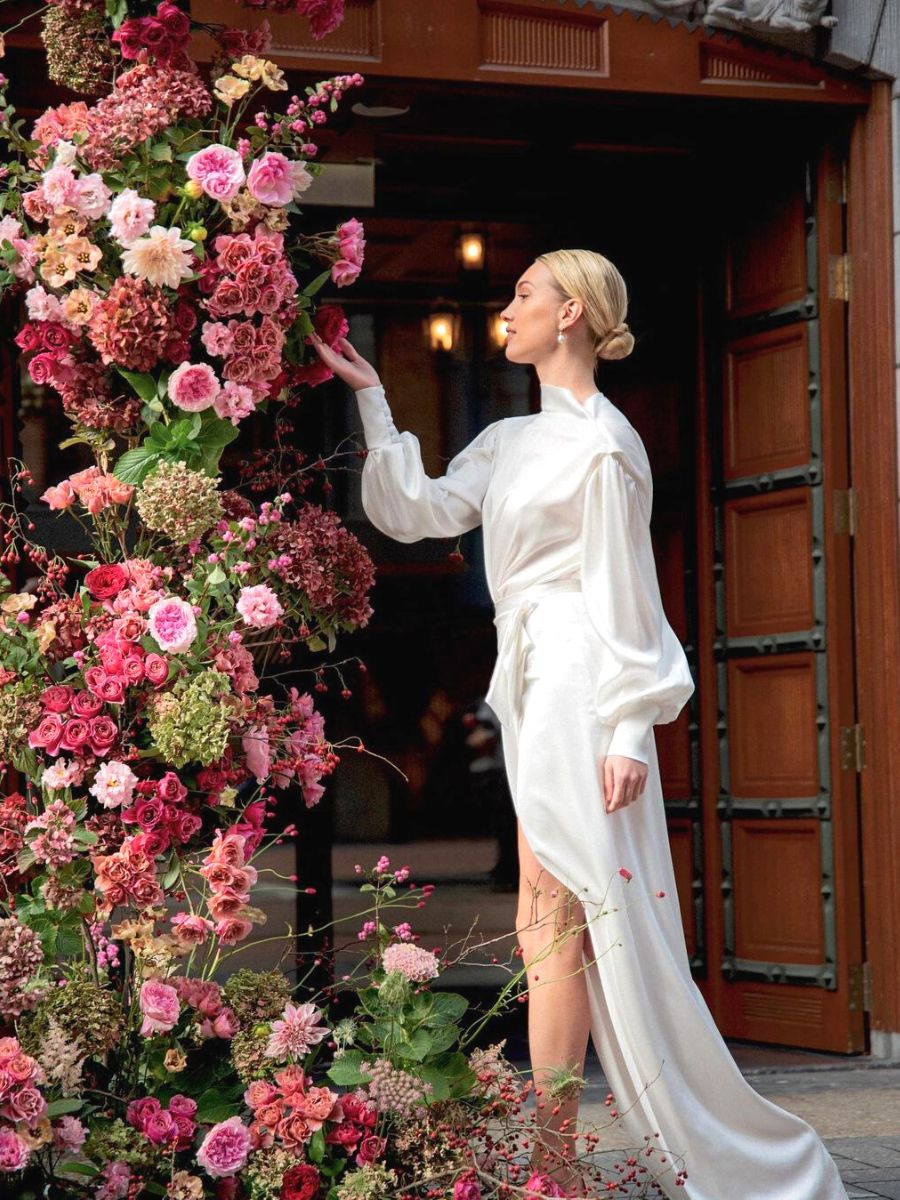 A Very Successful Flower Business in Amsterdam
Dennis Kneepkens' business, DK is centrally located in Amsterdam, the flower mecca of the world, so one might think that he doesn't need to travel, but it's the variety and excitement that Kneepkens uses to supplement his ideas and keep inspiration fresh.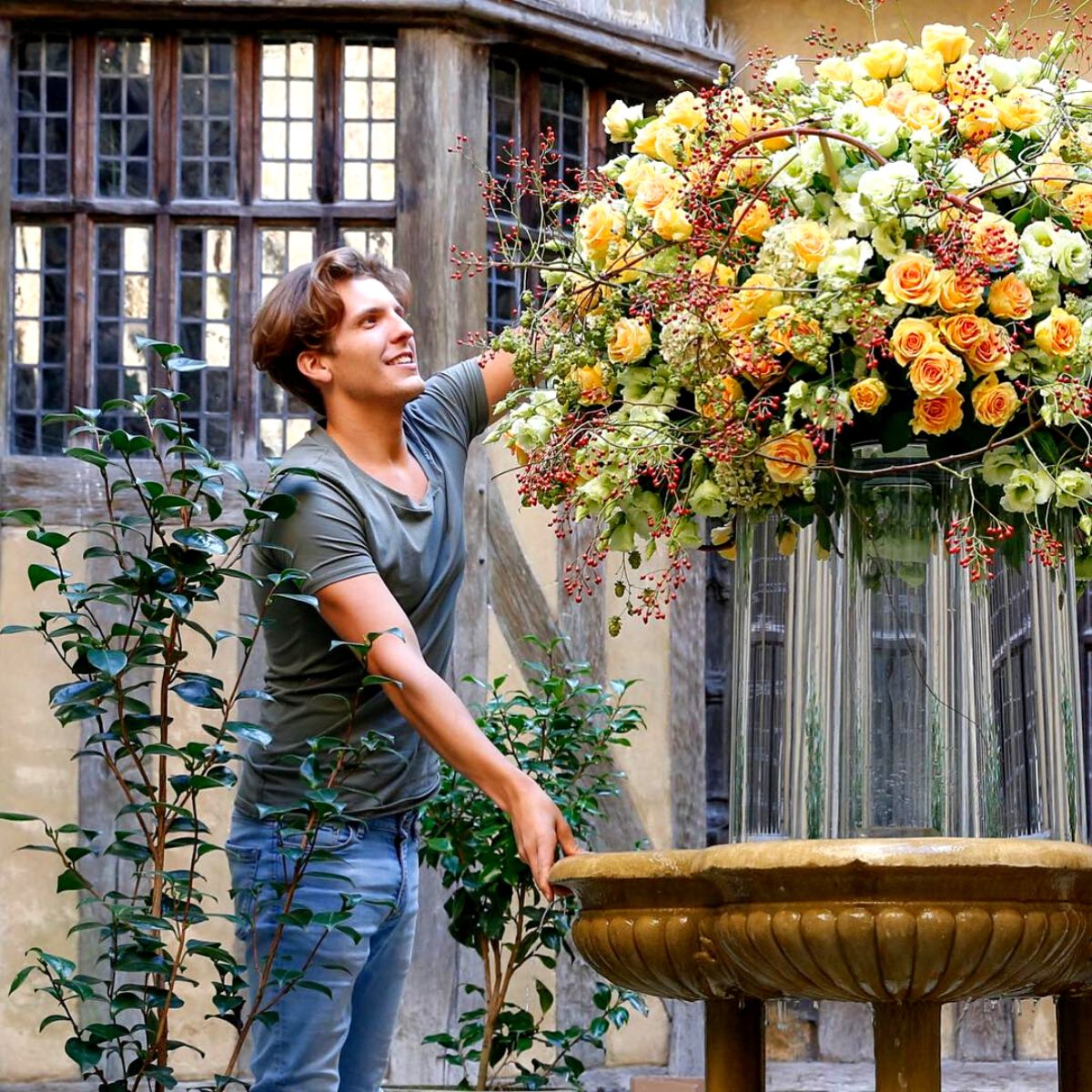 When asked where he gets his inspiration, Kneepkens smiles and says that it can be found anywhere, citing the fashion and automobile industries as particularly good sources. Because there are so many different colors and varieties and textures, he says he can easily, as a florist, adapt to any trend.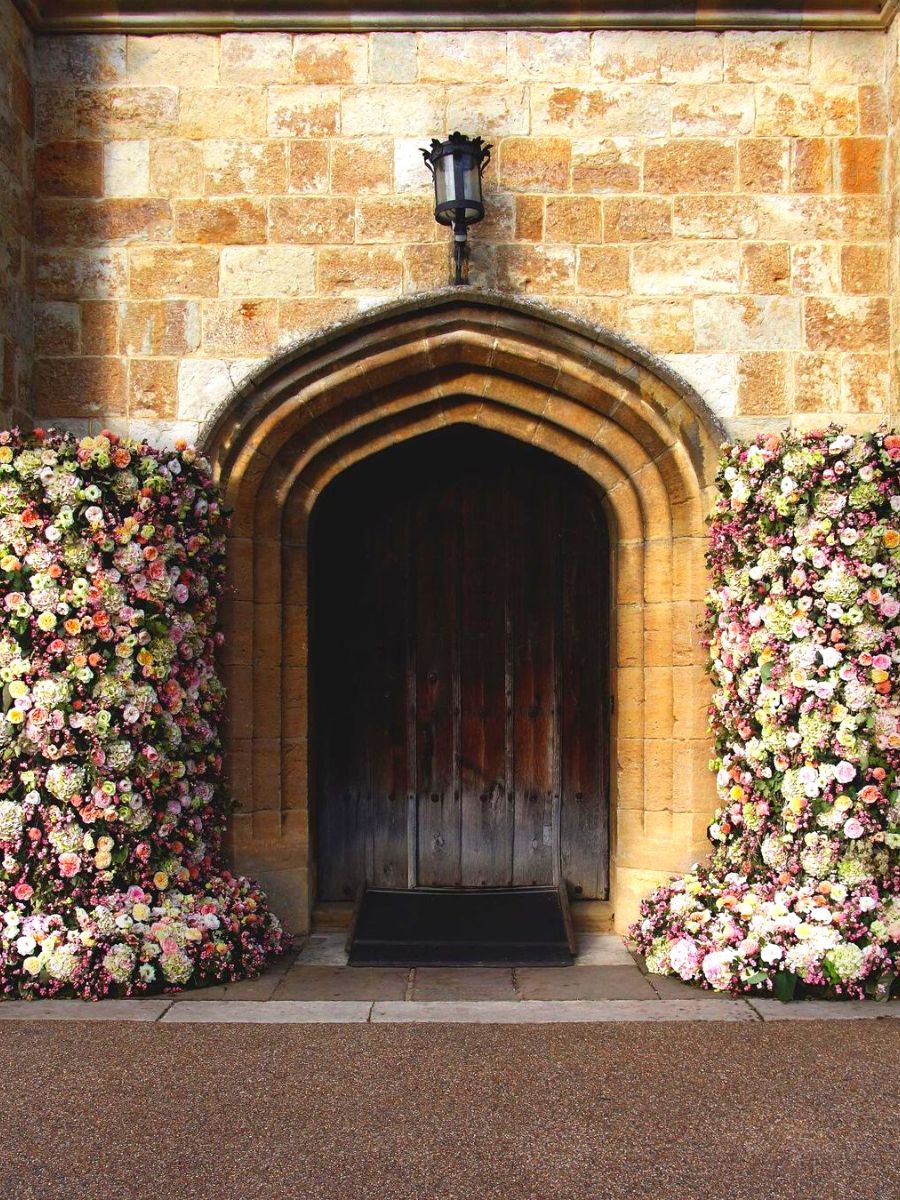 Mick Stubbe - Dennis' Partner in Crime
For Dennis, having Mick as his main team is the best to ever happen to him. It can be the best and worst thing in one, he added. One of the good things is that they both always exactly understand why the other person is feeling the way they are and are always in sync when an assignment has been an amazing success but also with the disappointment of a project being canceled. A challenge is to talk about anything other than work. Especially being super dedicated, there is not really a difference between work hours and private time. But all in all, Dennis admits that their team is bombastic and he wouldn't change Mick for anything or anyone out there!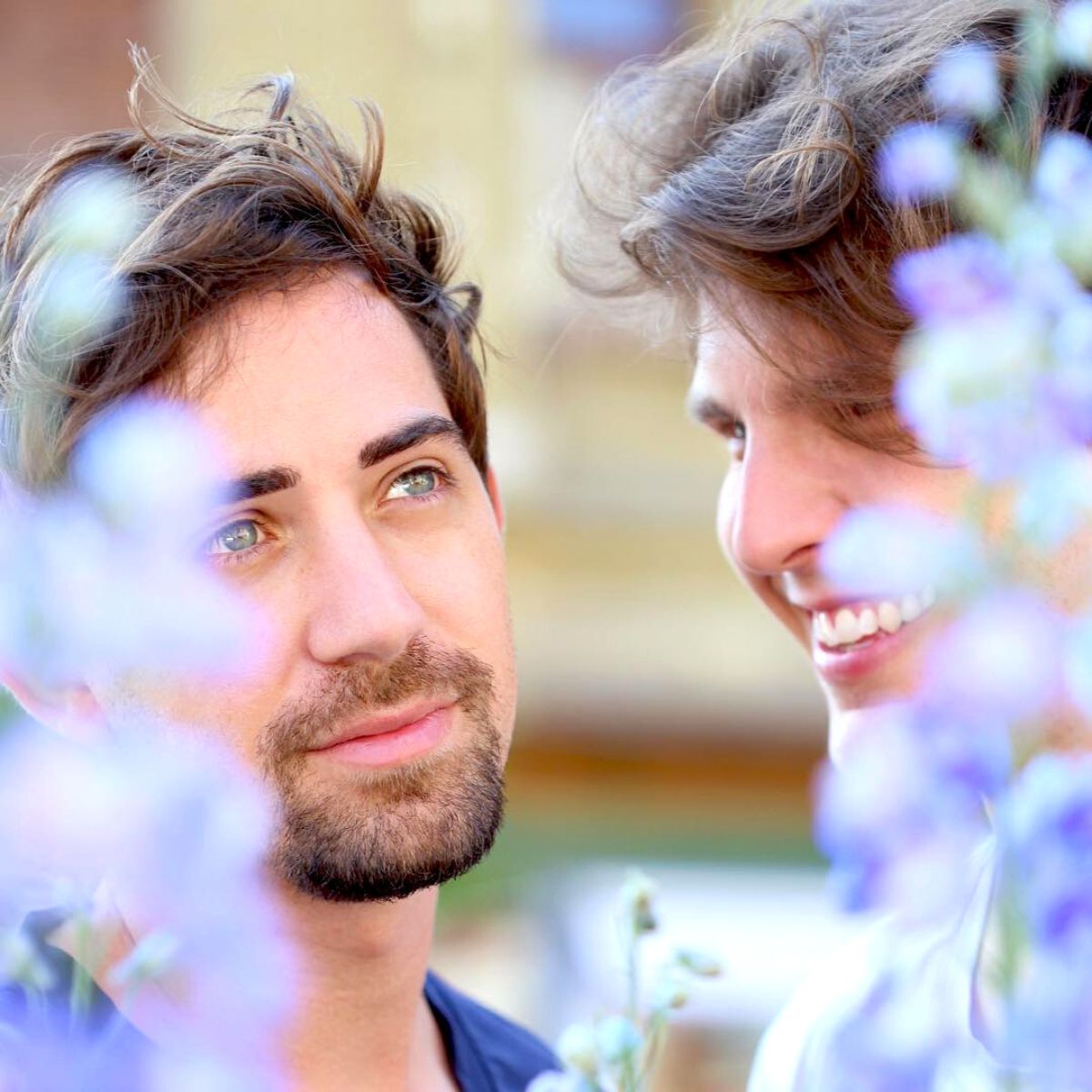 If they could both give anyone a piece of advice, they would for sure say:
"Stick to your style. If you like the way something looks, there will be other people who will too. On the other hand, everybody should have at least a smile on his face because you're doing one of the best jobs you can imagine in the world. You work with fresh materials, beautiful flowers, beautiful colors, and beautiful textures, and you make people happy."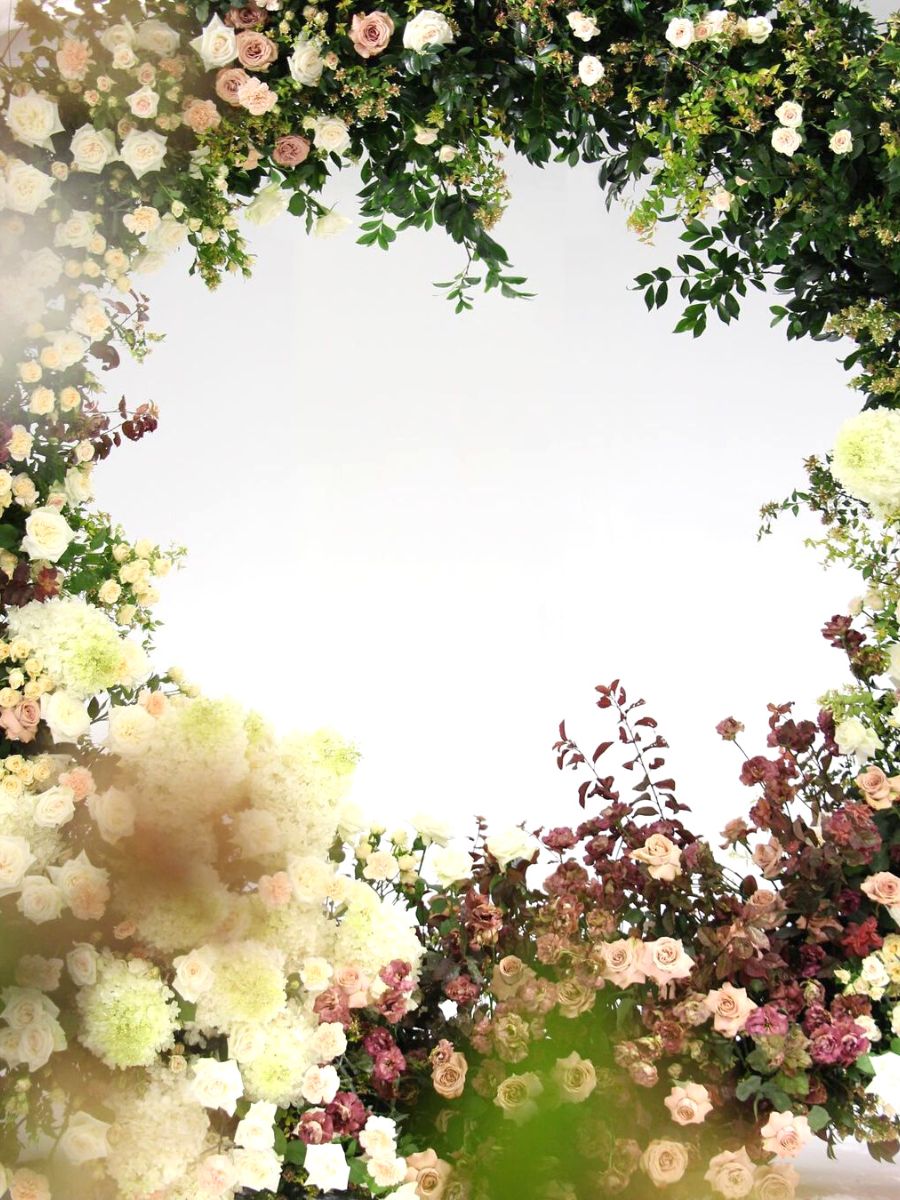 To follow more of their floral adventures, make sure to scroll through the inspiring Instagram account of DK Dennis Kneepkens.
Photos by DK.