The main character that makes part of the florist special of the week is Natalie Gill, owner of Native Poppy, a flower shop in San Diego, California. Proudly woman-owned, Native Poppy is a flower company that delivers flower arrangements, bouquets, and other floral arrangements around the sunny county.
Whether you're celebrating a birthday, organizing a wedding, or want to send support to a loved one in need, their motto and goal are very inspirational. Learn more and get inspired by this amazing female floral designer!
Meet Natalie Gill, Owner of Native Poppy
Natalie Gill, nowadays a very popular and renowned floral designer, founded Native Poppy in 2015 as a way to follow her life's purpose which back then was to spread joy by creating art with her friends. What began as a freelancing event-based enterprise in Natalie's backyard quickly grew into a physical flower shop. The floral designer established the groundwork for Native Poppy to be unique and remarkable by making unconventional choices such as creating a 'Flower Menu' and declining to offer single-bloom, dozen-stem bunches.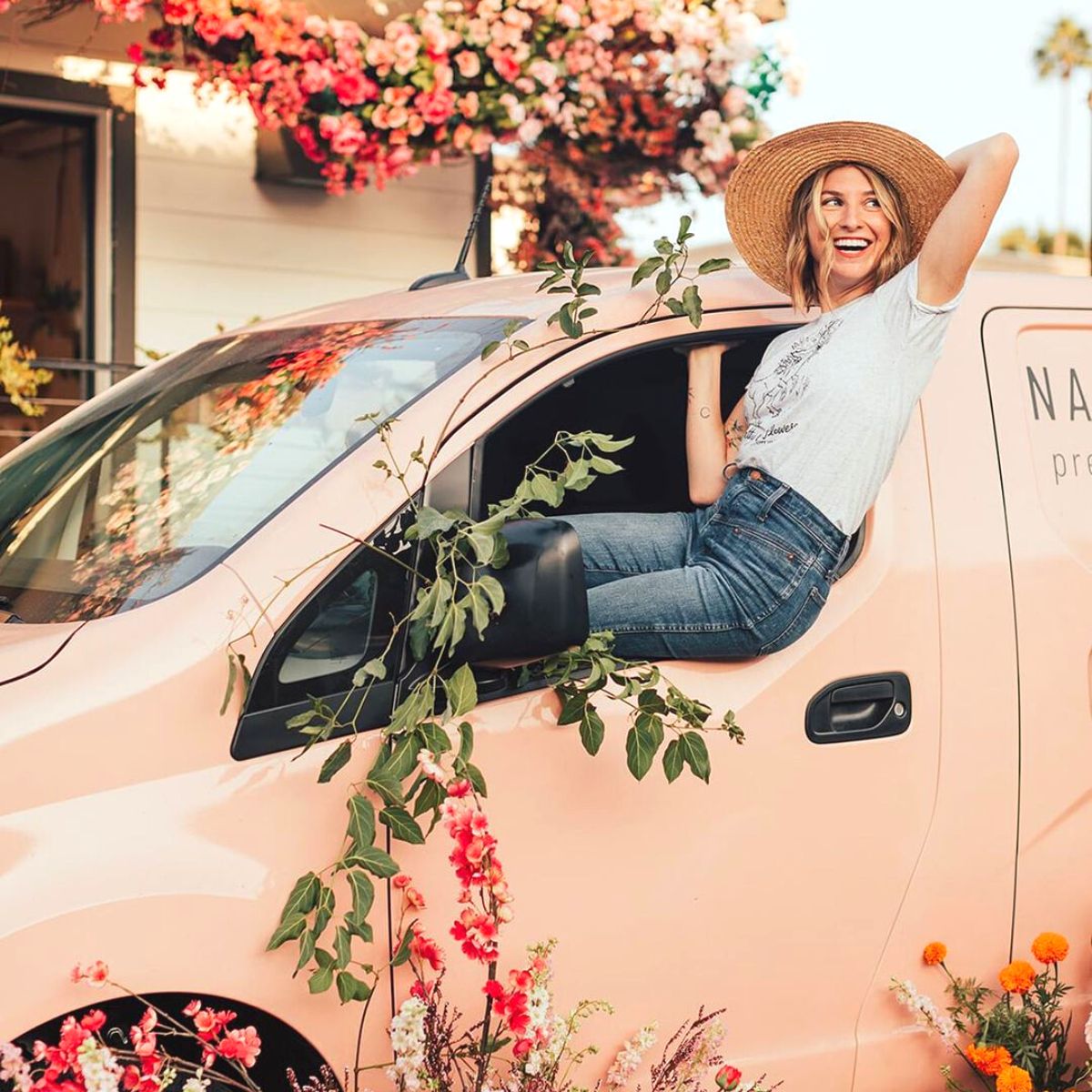 Meghan Blancato joined Natalie as a co-owner in 2018, after working at the first Native Poppy store since its inception, balancing Natalie's creative ambition and helping to establish the company culture from the bottom up. Are you ready to jumpstart your floral experience with Natalie Gill and see what her business has to offer? Here's why she has the florist special place for this week!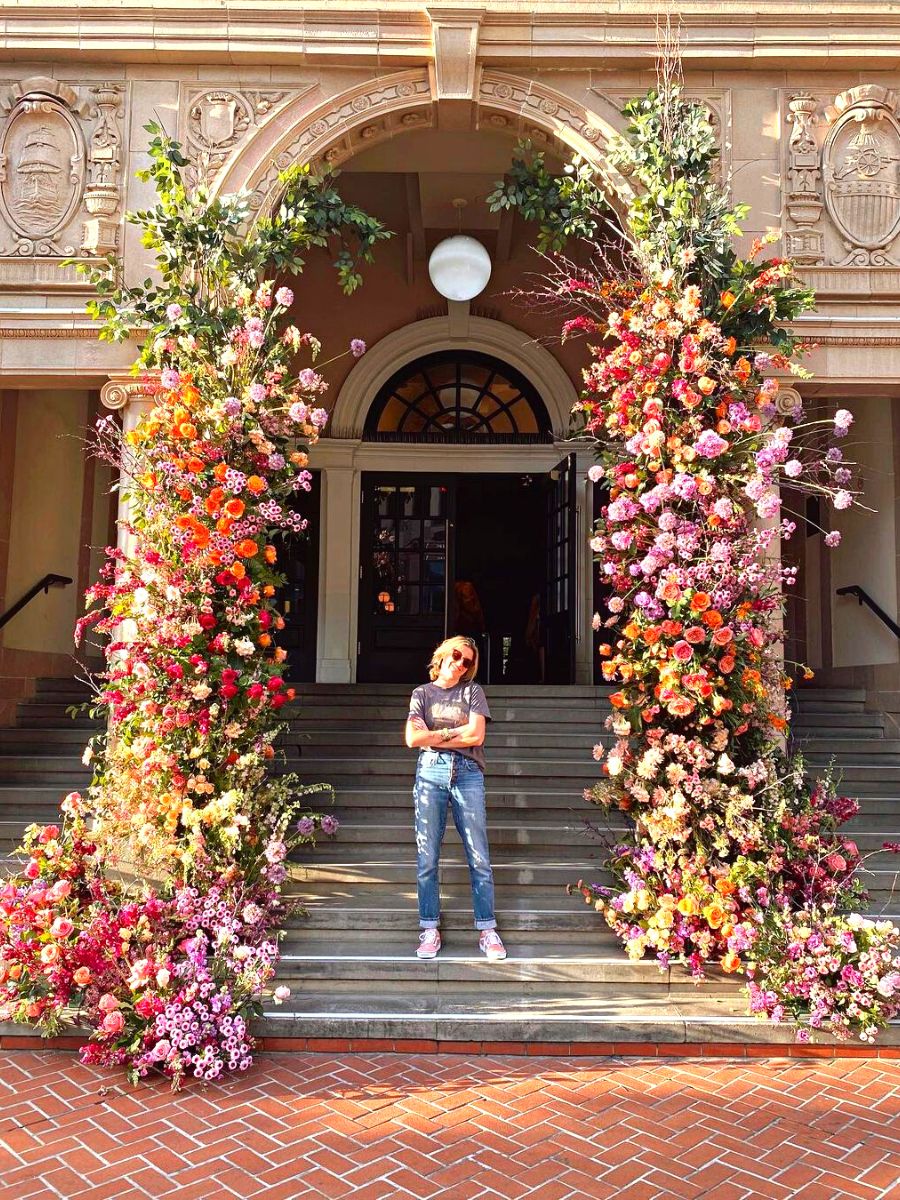 Natalie Gill Has One Mission in the Flower World
Natalie Gill's ultimate vision and goal in the flower industry is to express the power of flowers and to spread love through each of the flowers and petals used in designs or events. Gill and her team design their stores to be ever-changing inspiration hubs for every visitor. They collaborate with local artists to create magical seasonal art displays with handcrafted elements that will take your breath away. You can of course stop by their store for fresh flowers and to peruse their shelves for hundreds of artisan-made goods to make your floral heart happy.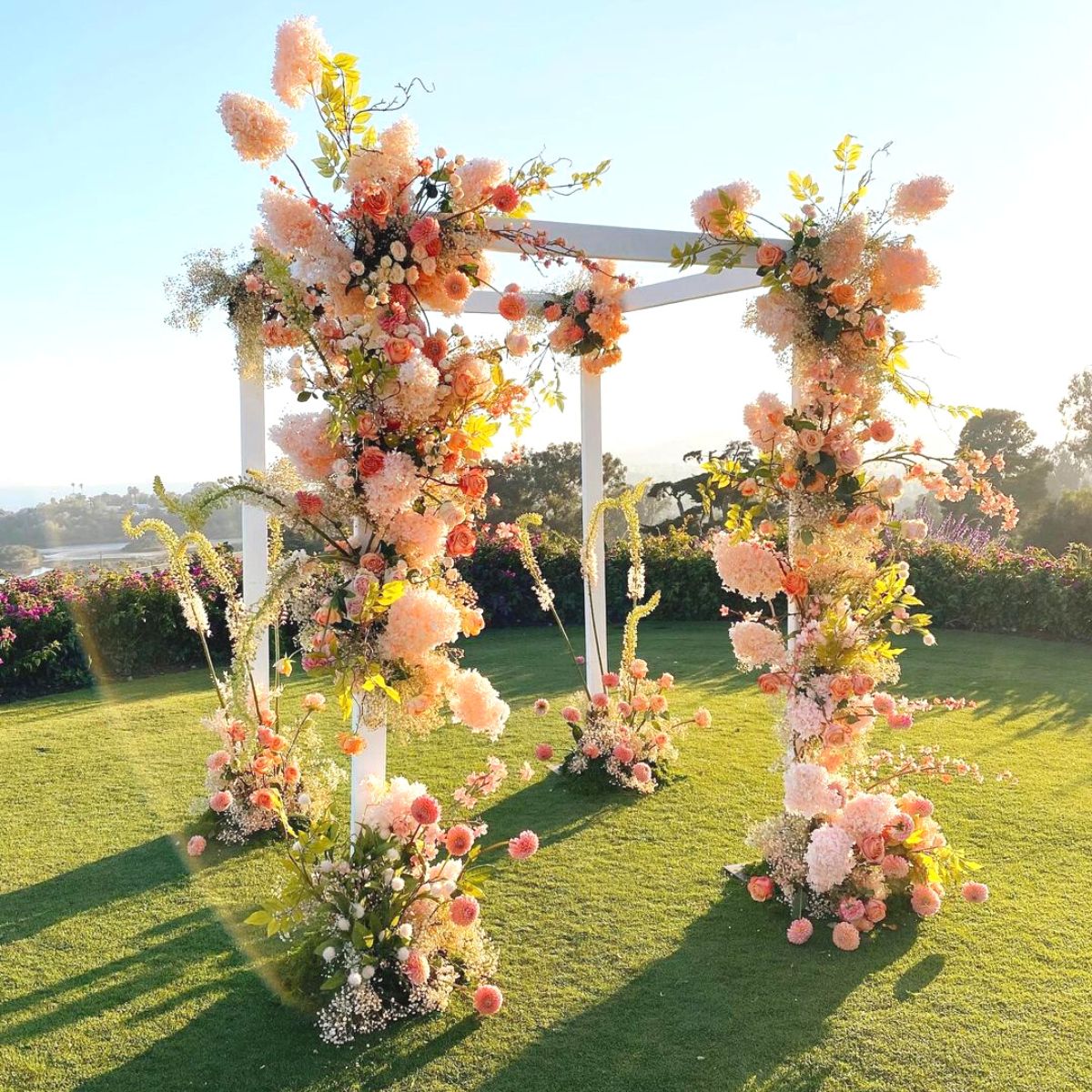 Native Poppy now operates two flower stores in San Diego: one in South Park and one in Solana Beach, and the business ships dried flowers and gifts all over the country! They just hope that wherever you are, you will treat yourself to some gorgeous, wild, and pleasantly loving flowers because that's what everyone deserves.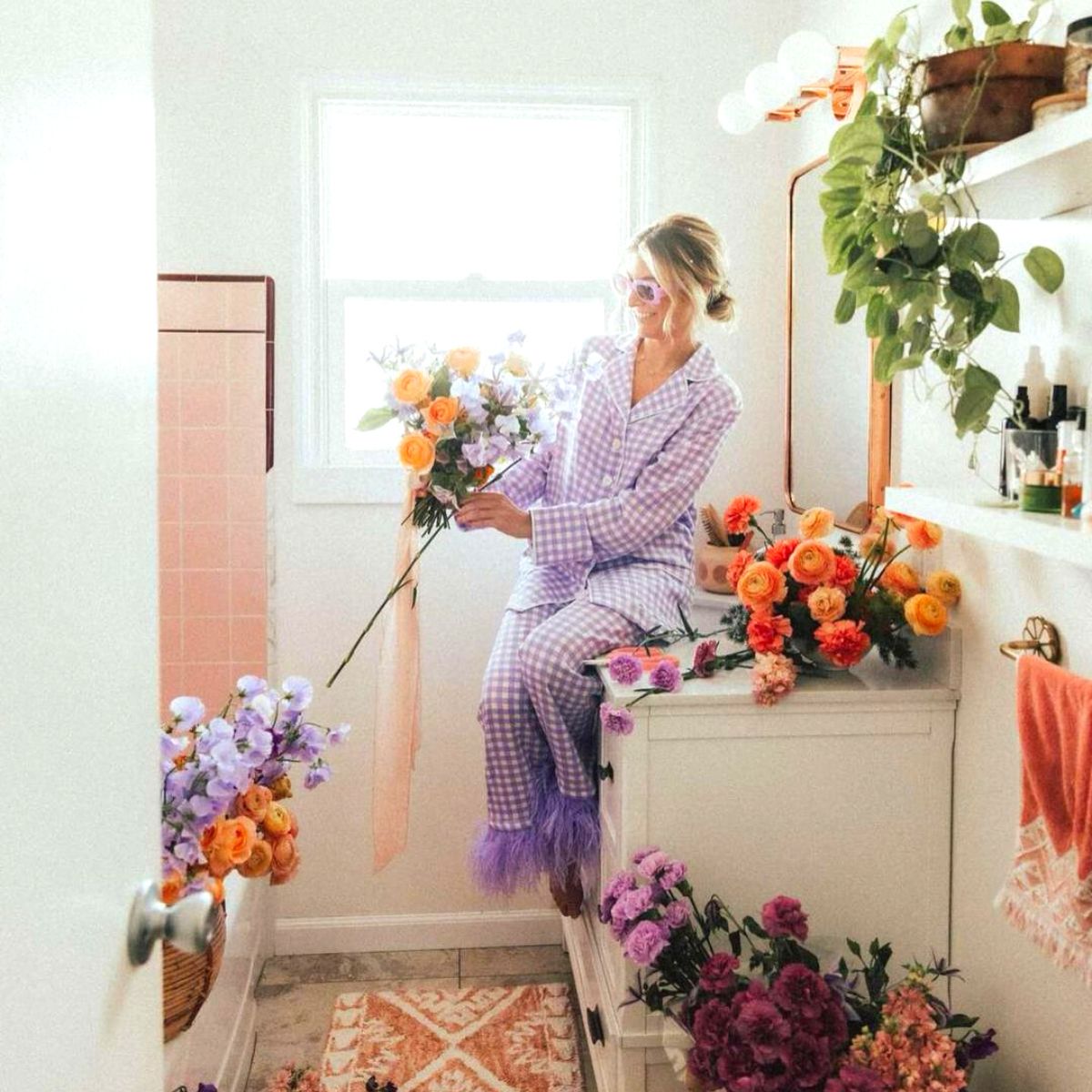 Co-owner Meg Blancato Shares Her Story
Meg is a San Diegan who lives in Encinitas with her husband, two adorable children, and golden retriever, Henley! Being a florist is her dream come true, and Meg has been a regular at Native Poppy since she first walked in the door in 2016.

Meg has become the personification of the Native Poppy brand after working every imaginable job at their shops, from sweeping the shop as a floral assistant to installing amazing event blooms - that's Meg responding to your Instagram DMs, managing the brand photoshoots, and arranging product launches!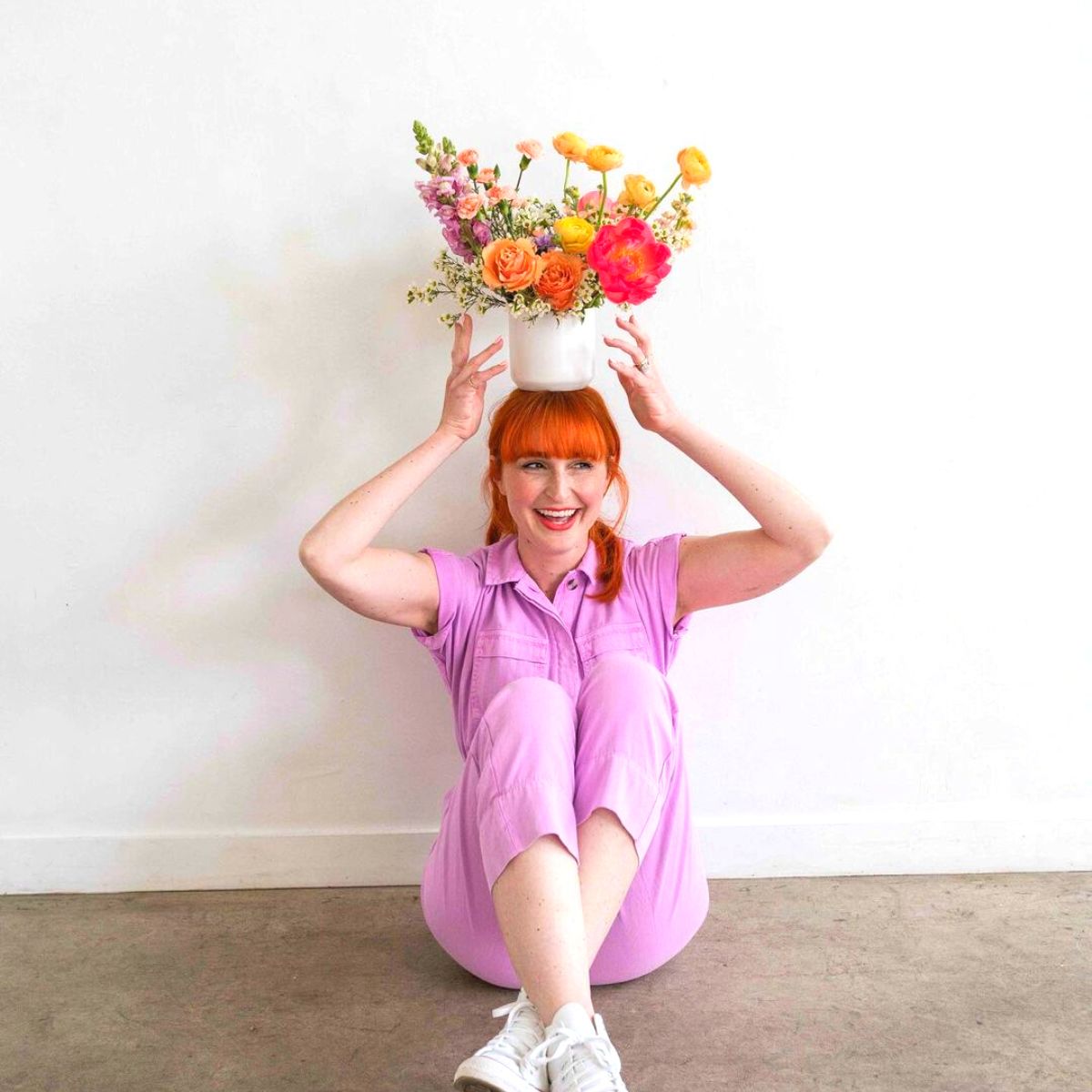 Beyond her devotion to flowers and the Native Poppy team, this Peony lover is a major foodie with a serious love for cheese. Not only is she the Co-owner of Native Poppy, but she and Natalie Gill are in charge of a team of 26 amazing team members that make the business possible.
The Native Poppy Team Works Towards One Goal: Sharing Love Through the Power of Flowers
Native Poppy now employs 26 people, including outstanding florists, delivery drivers, event organizers, and the operations and marketing staff. The team works from two retail flower shops in San Diego's South Park and Solana Beach neighborhoods, as well as the Mission Gorge warehouse, where they prepare custom flowers for large-scale events and weddings and make their signature scented candles and dried flower bouquets.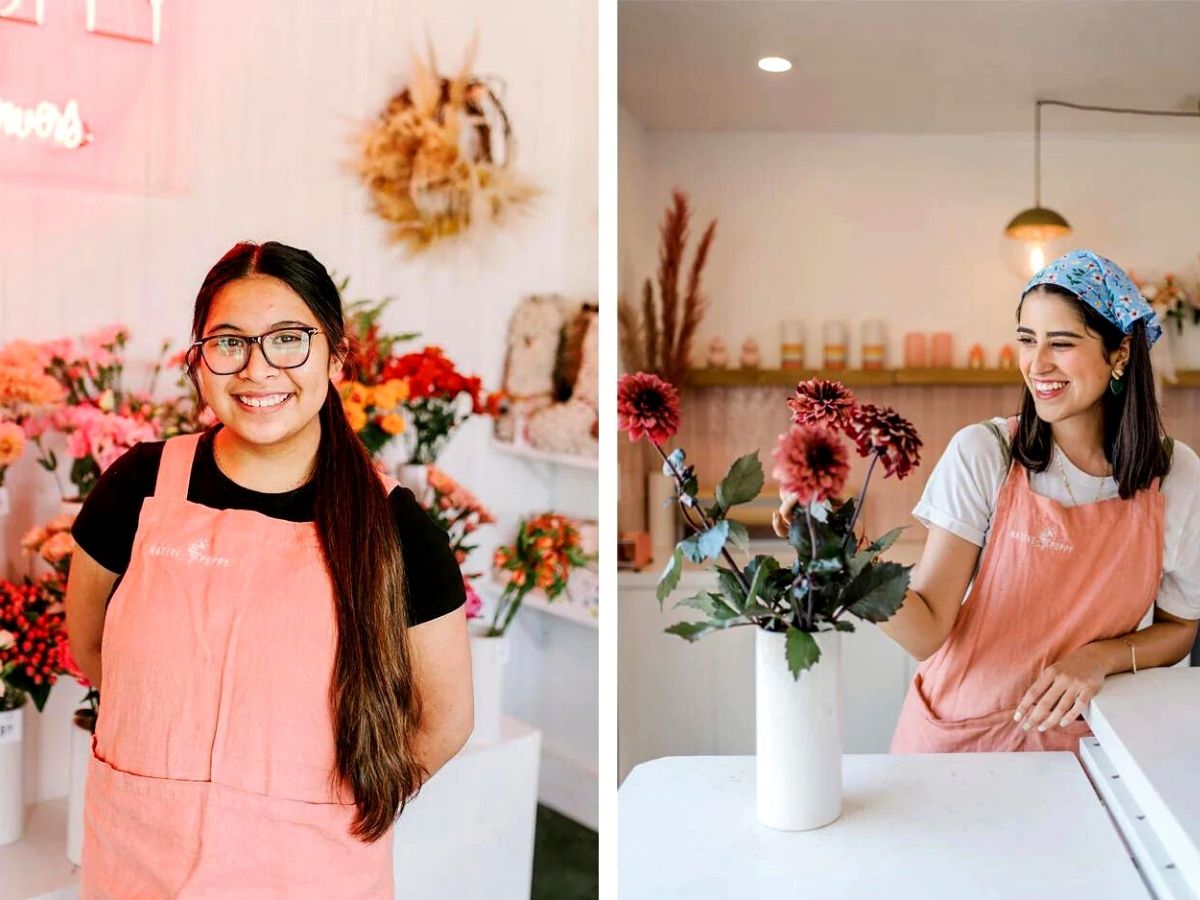 All of the Poppy team members have one thing in common: a passion for beautiful blossoms and the understanding that thoughtful gifts can go far more than simply brighten someone's day. The entire team adores all types of flowers, but their favorites are those grown in Native Poppy's flower garden in El Cajon. This local project, in collaboration with talented local farmer Margaret Roche, is minimizing the company's carbon footprint and broadening the possibilities for bringing joy to their entire community.
The Vision and Beliefs of Native Poppy
The 'Native Poppies', as Natalie likes to call herself, and the team behind all the work, are a community of dreamers. A group of loving, playful, and talented individuals. They fully believe in protecting the environment while drinking champagne, in pausing to cuddle and befriend every animal they meet. Another part of their vision at Native Poppy is believing in singing while blossoming and in constantly challenging themselves and their peers to be better while affirming each other for where they are now.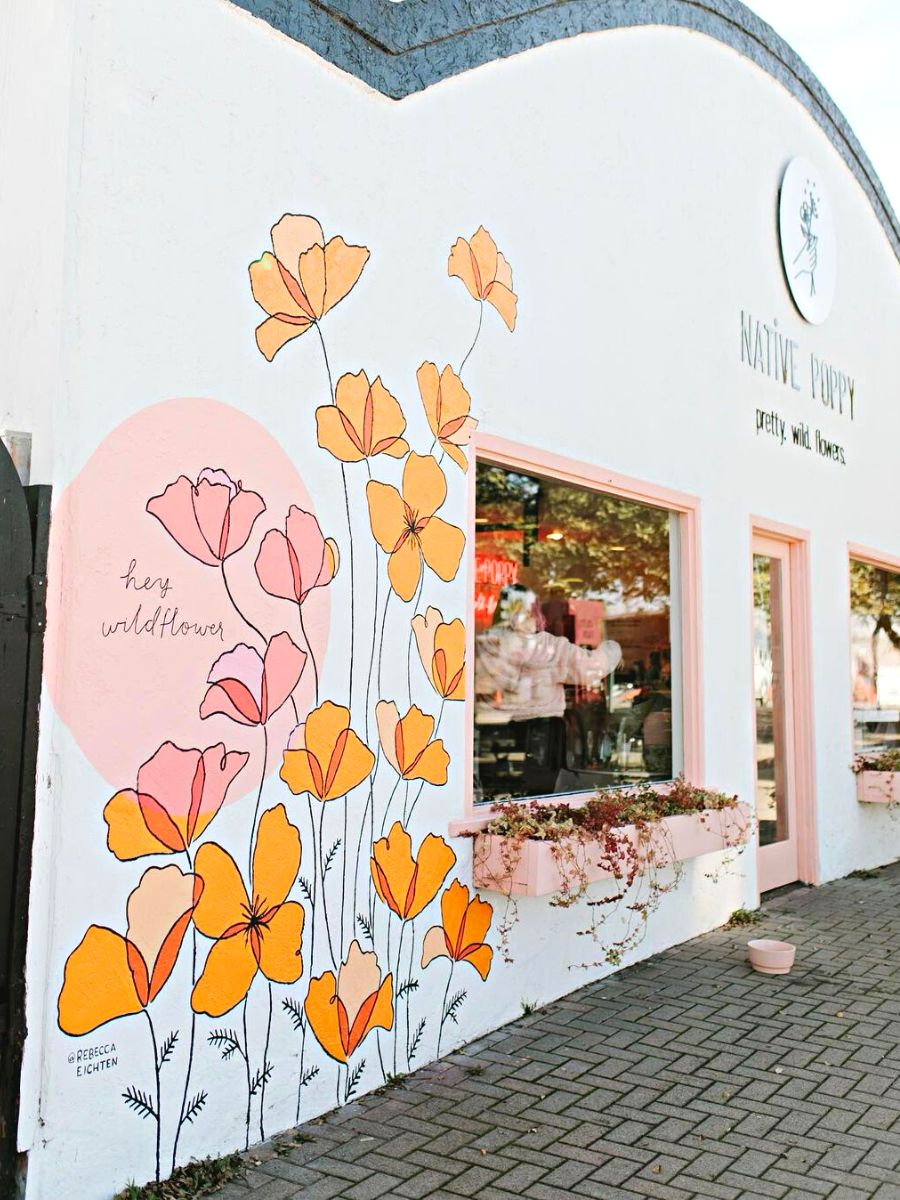 As Natalie likes to say to all her clients, whatever the occasion – your graduation party or a random Wednesday morning – the entire team is always available to help brighten your day in every way possible with all your favorite flowers.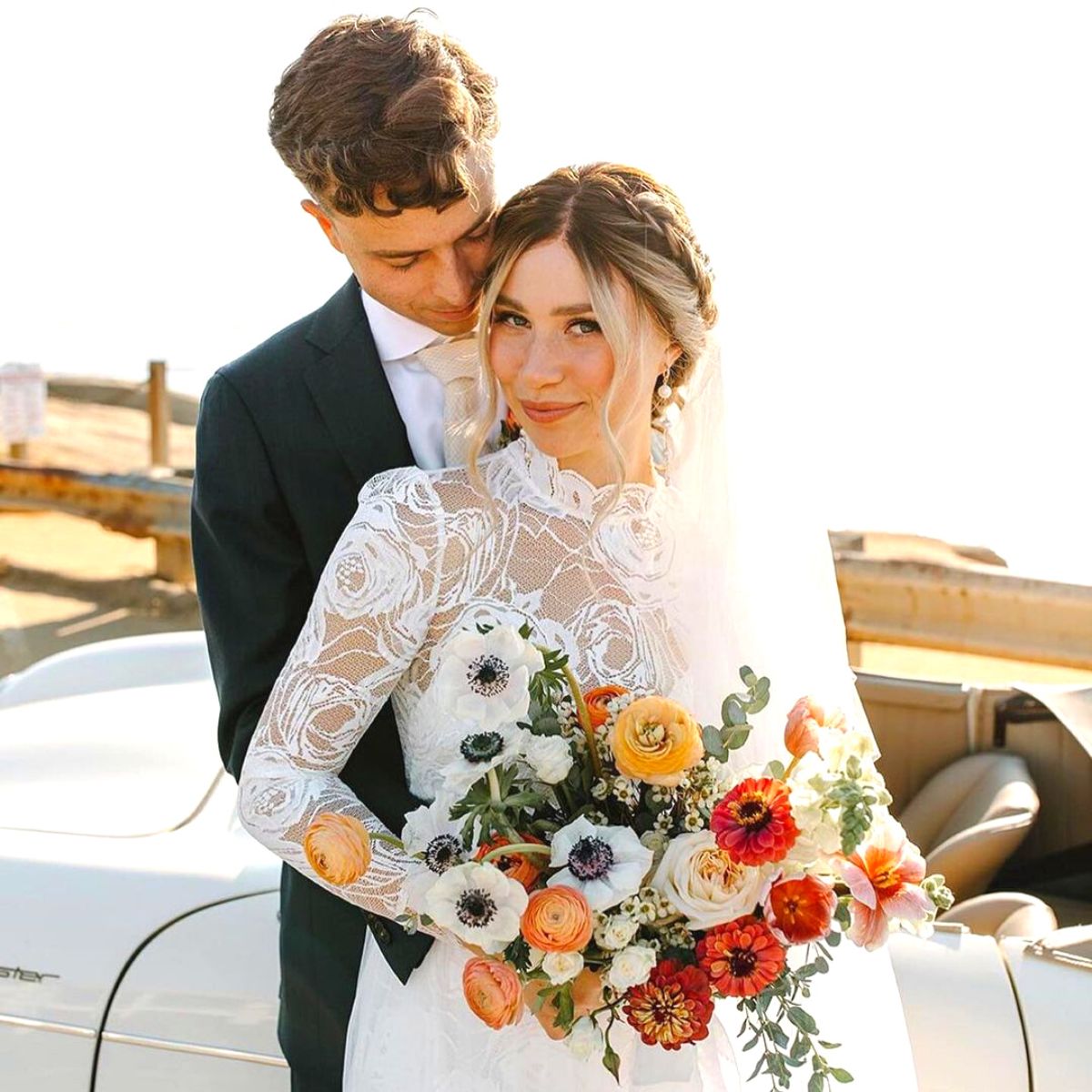 Caring for Petals and People
Every floral arrangement and flower wrap is handcrafted with artistry and accuracy, but it is only the beginning of Native Poppy's innovative services. To stock their stores with one-of-a-kind items, they usually collaborate with dozens of designers, artisans, and small businesses because the more talented people surround them, the better! Also, Natalie Gill loves implementing colorful murals and seasonal art installations to inspire every visitor.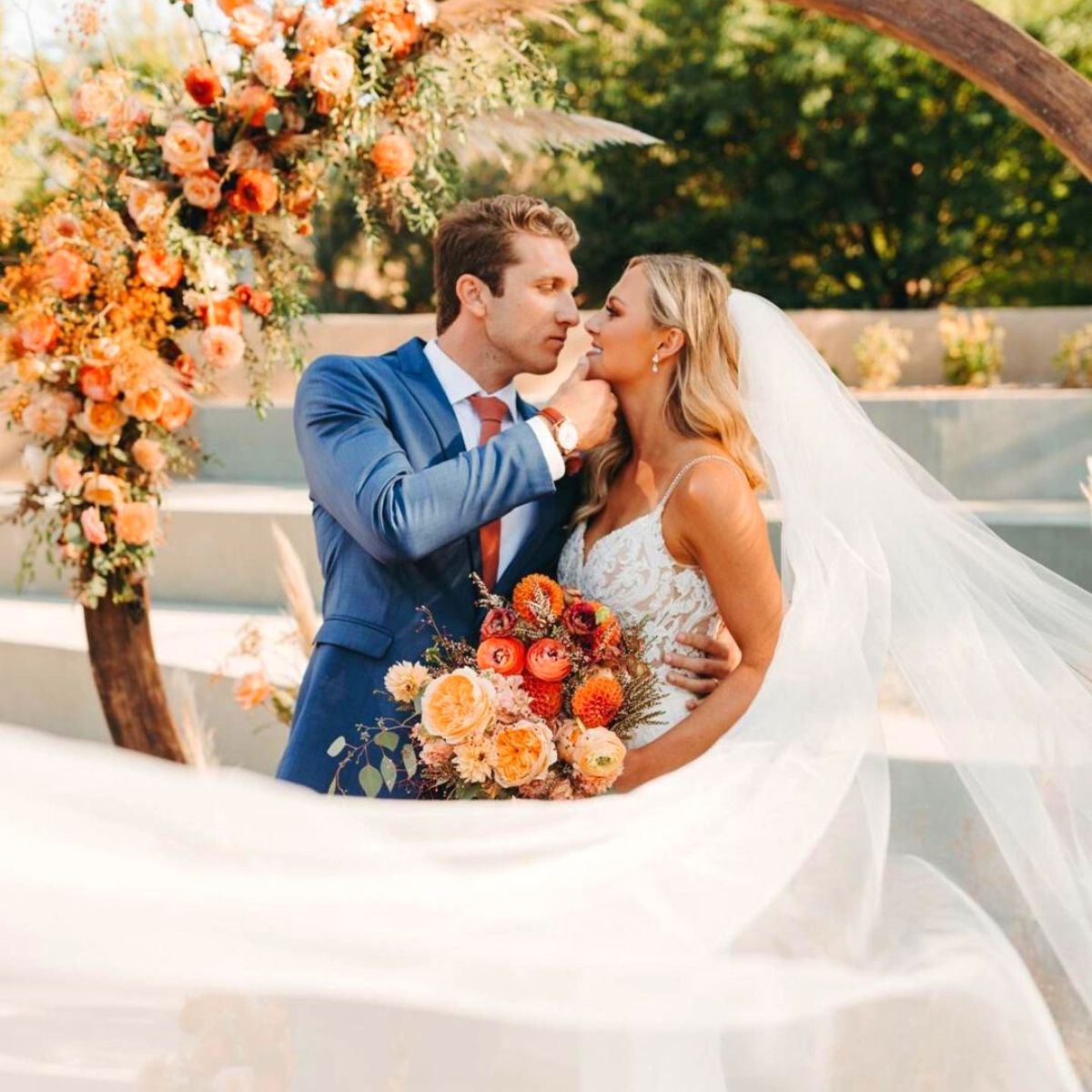 Lastly, Natalie and the dedicated team behind the business love to design flowers to add beauty to weddings, baby showers, and birthdays, but also to bring a smile to anyone who has suffered a loss or is going through a tough time.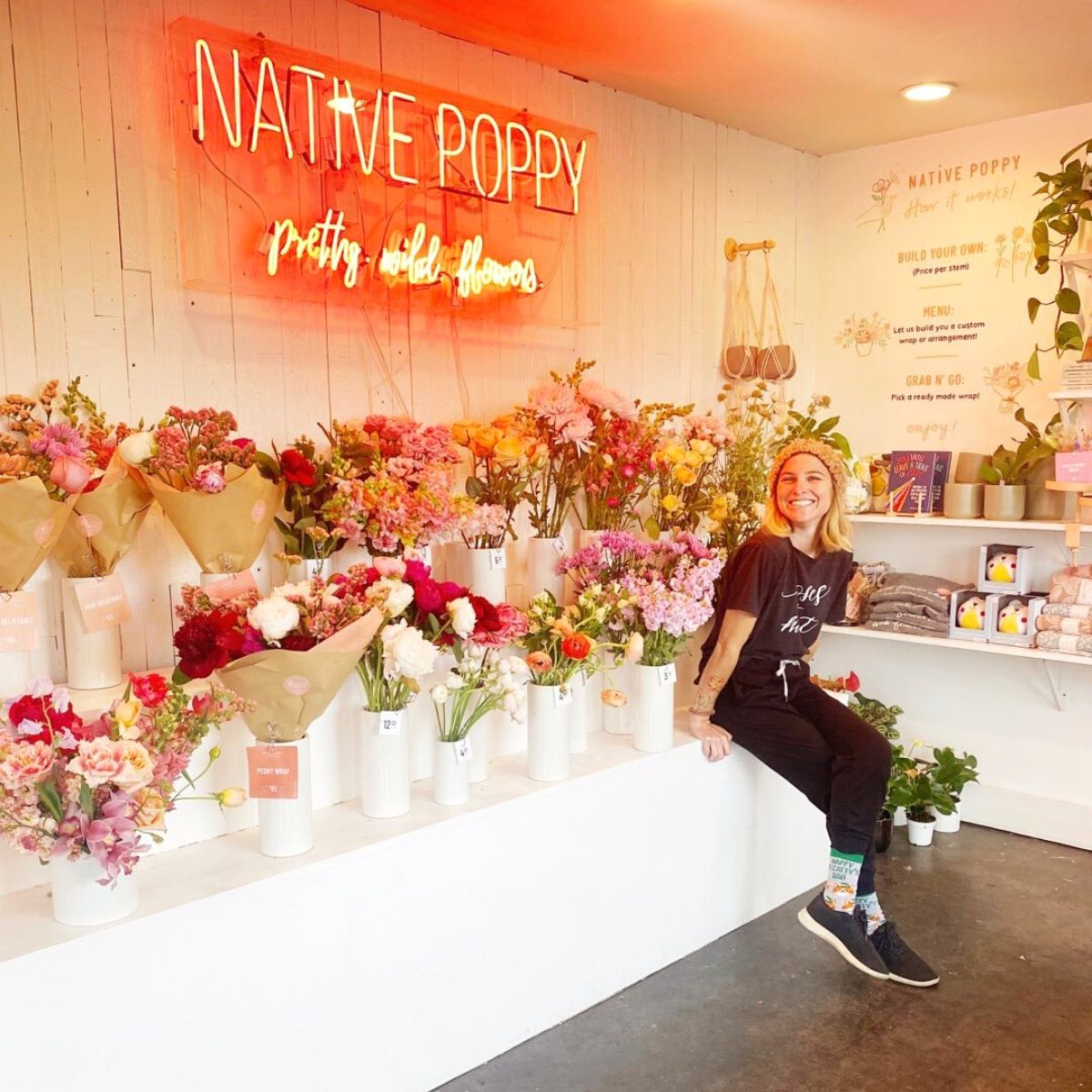 The main objective will always be the same: put a smile on everyone's face through Native Poppy's special flowers.
Photos by Native Poppy.