It's scientifically proven that flowers make you feel better. This season, that's not the only reason to treat yourself to a weekly bouquet from the corner bodega, but also to get creative next time you reach into your makeup bag. For inspiration, look no further because here are some of the best flower-inspired makeup trends.
Flower-Inspired Makeup Created With Your Favorite Blooms
Makeup artists and fanatics are posting close-ups on Instagram of looks created with actual blooms, petals, and blossoms. They glue real flowers around the eyes. Paired with colorful eye shadow and liner, the results are like intricate and gorgeous mini beauty bouquets.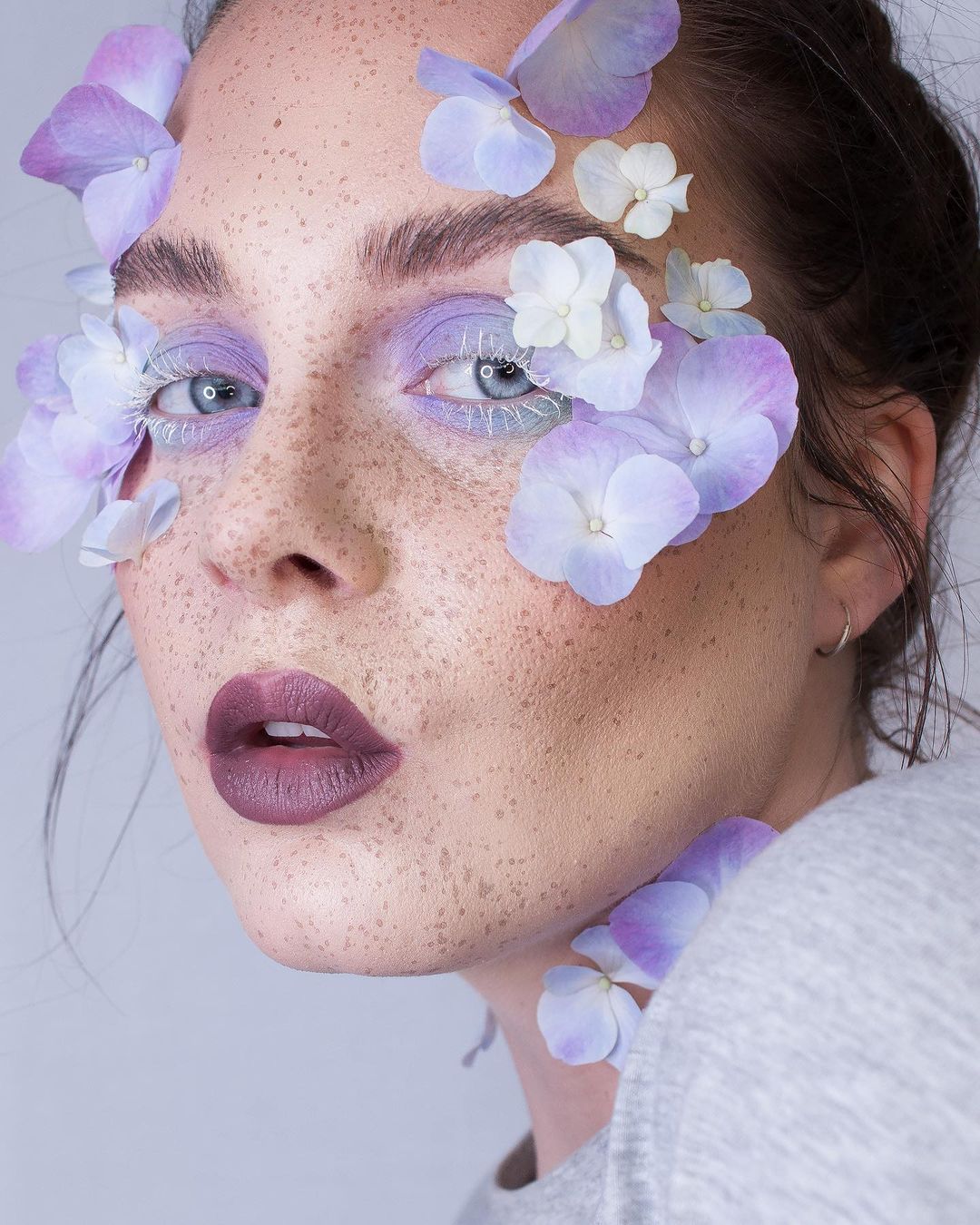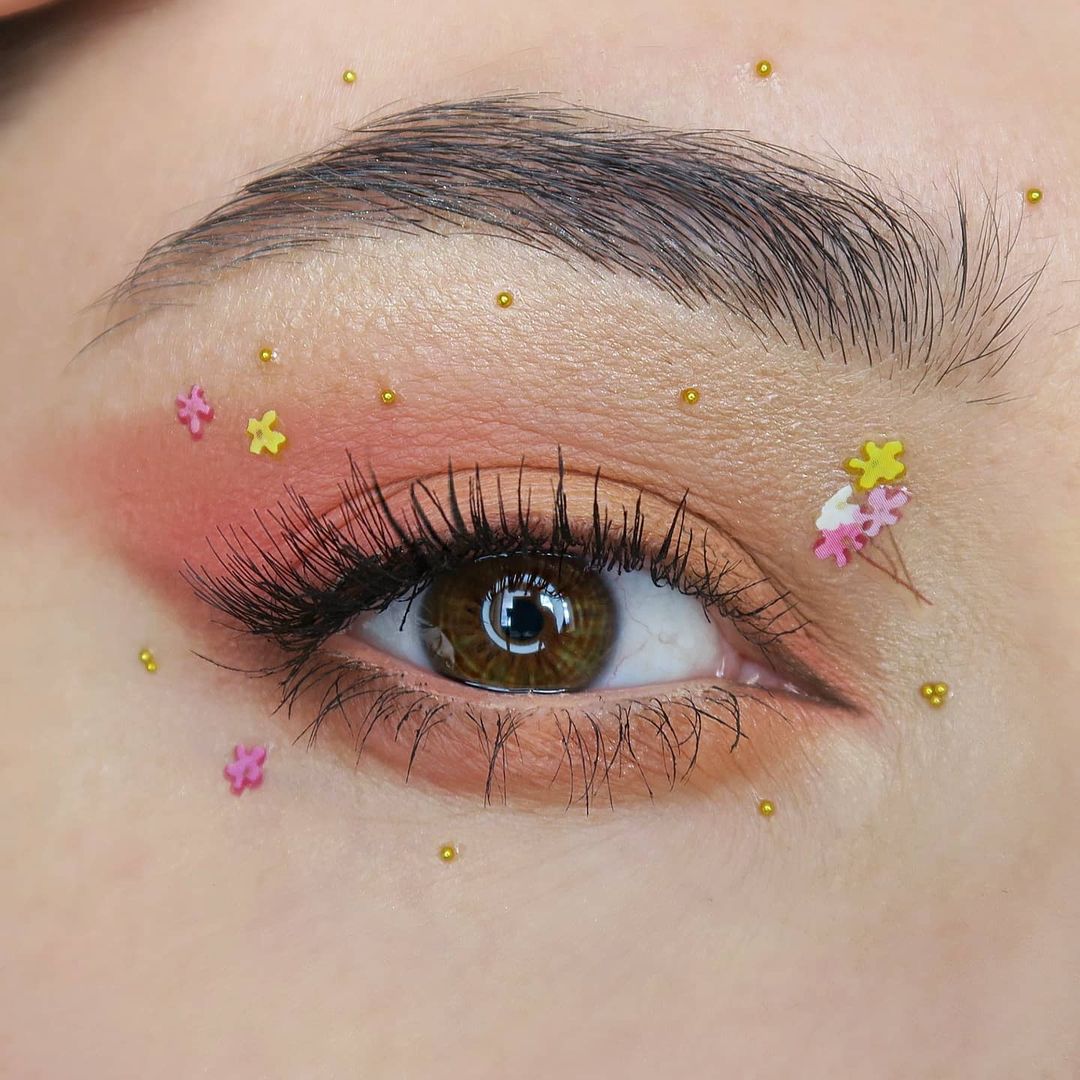 Flowers are not only an opportunity to get more imaginative with makeup, but it's also a visual mood boost after the last year's doom and gloom. Makeup has fewer boundaries right now, so it's the perfect time to be creative and not worry about the rules. We are coming out of a very heavy time, and we need some joy. Whether you prefer using real flowers or rather recreate them with your brushes, these are the flower-inspired makeup trends not to miss.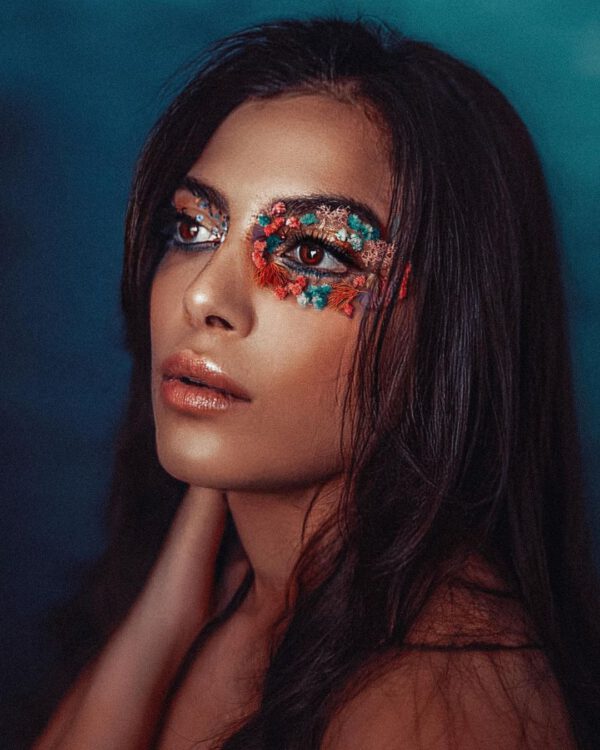 Floral Eye Makeup
One of the flower-inspired makeup trends that often pops up is floral eye makeup. Whether you go for a simple cut crease adorned with a row of daisies or a more intricate design, florals are here to make you look as good as a spring garden. You can go all out with colors and flower varieties, or keep your makeup minimalistic with just a single flower in the corner of your eye.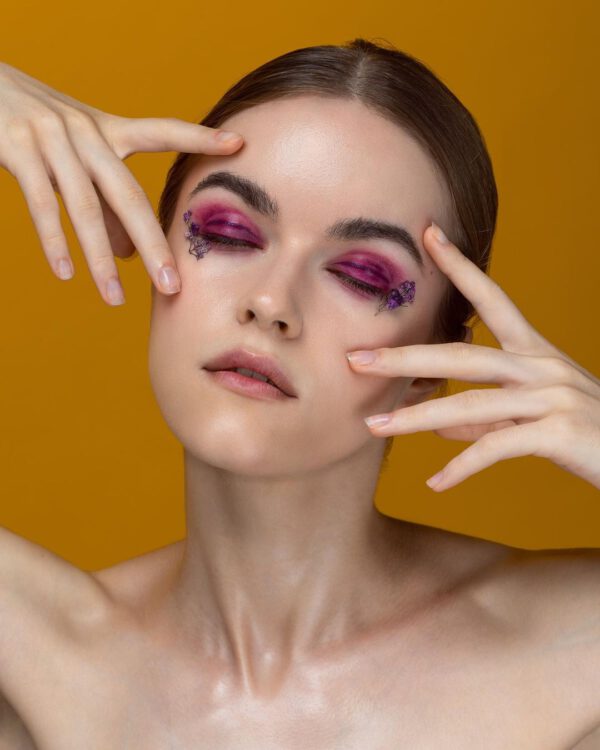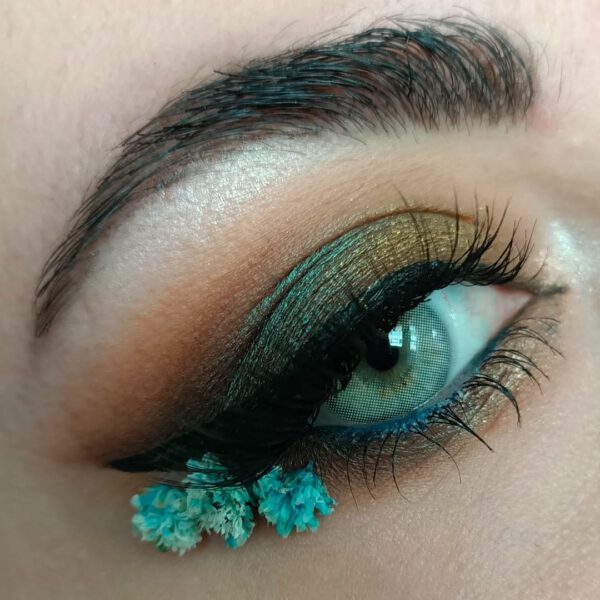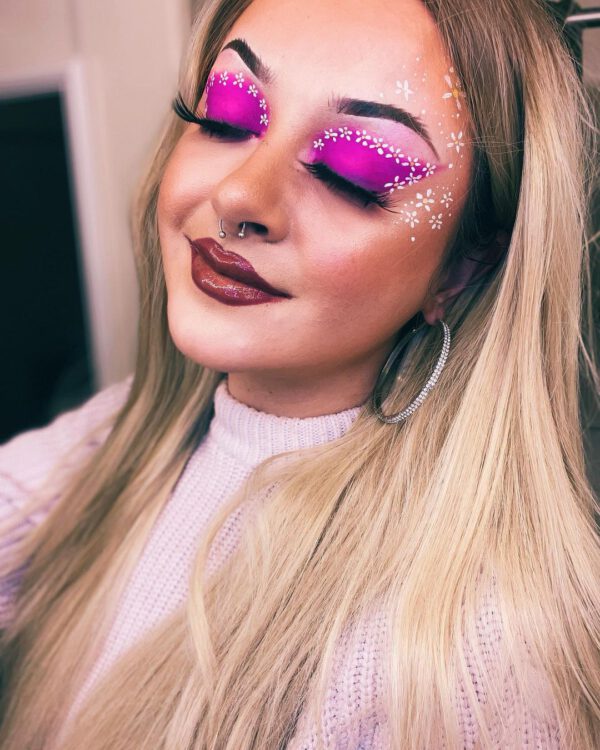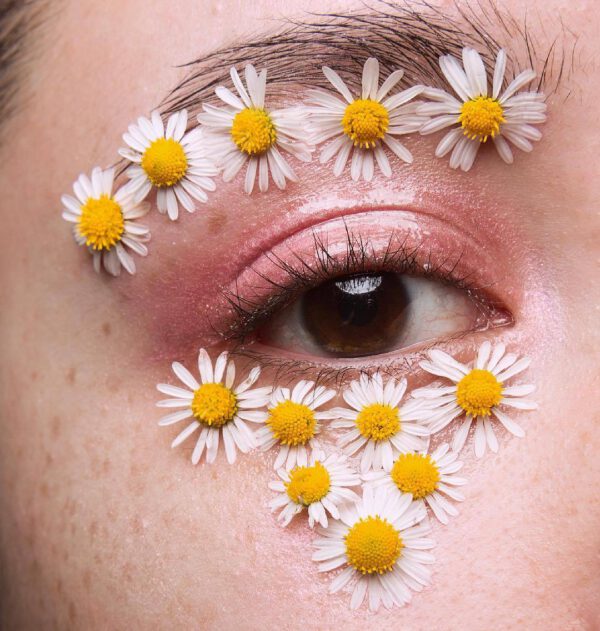 Minimalistic Flower-Inspired Makeup
Bright colors and simple, bold lines; you do not have to be a pro to participate in these flower-inspired makeup trends. Minimalistic designs are the rage right now, and you'll see these floral looks from the corners of Instagram to the high fashion runway.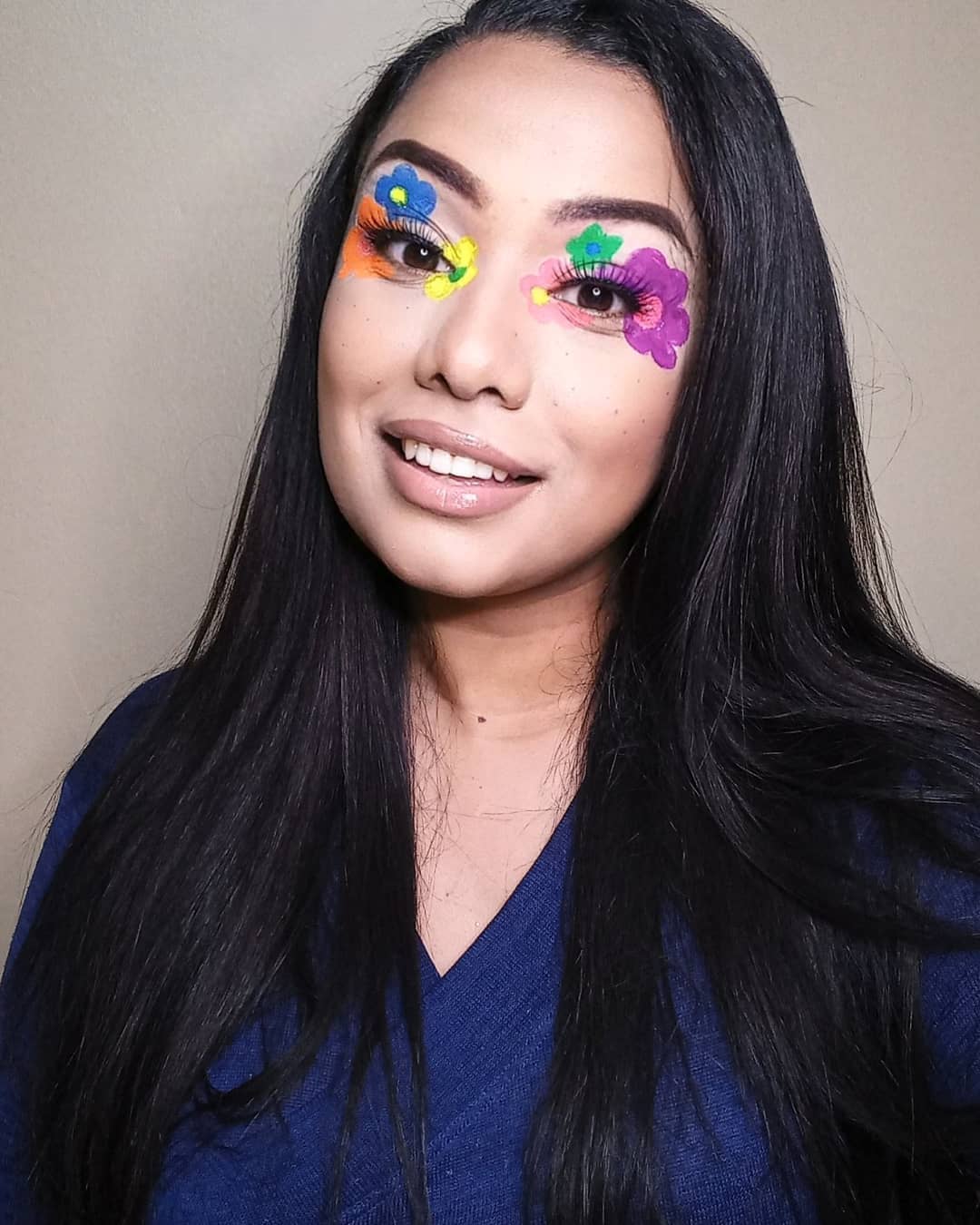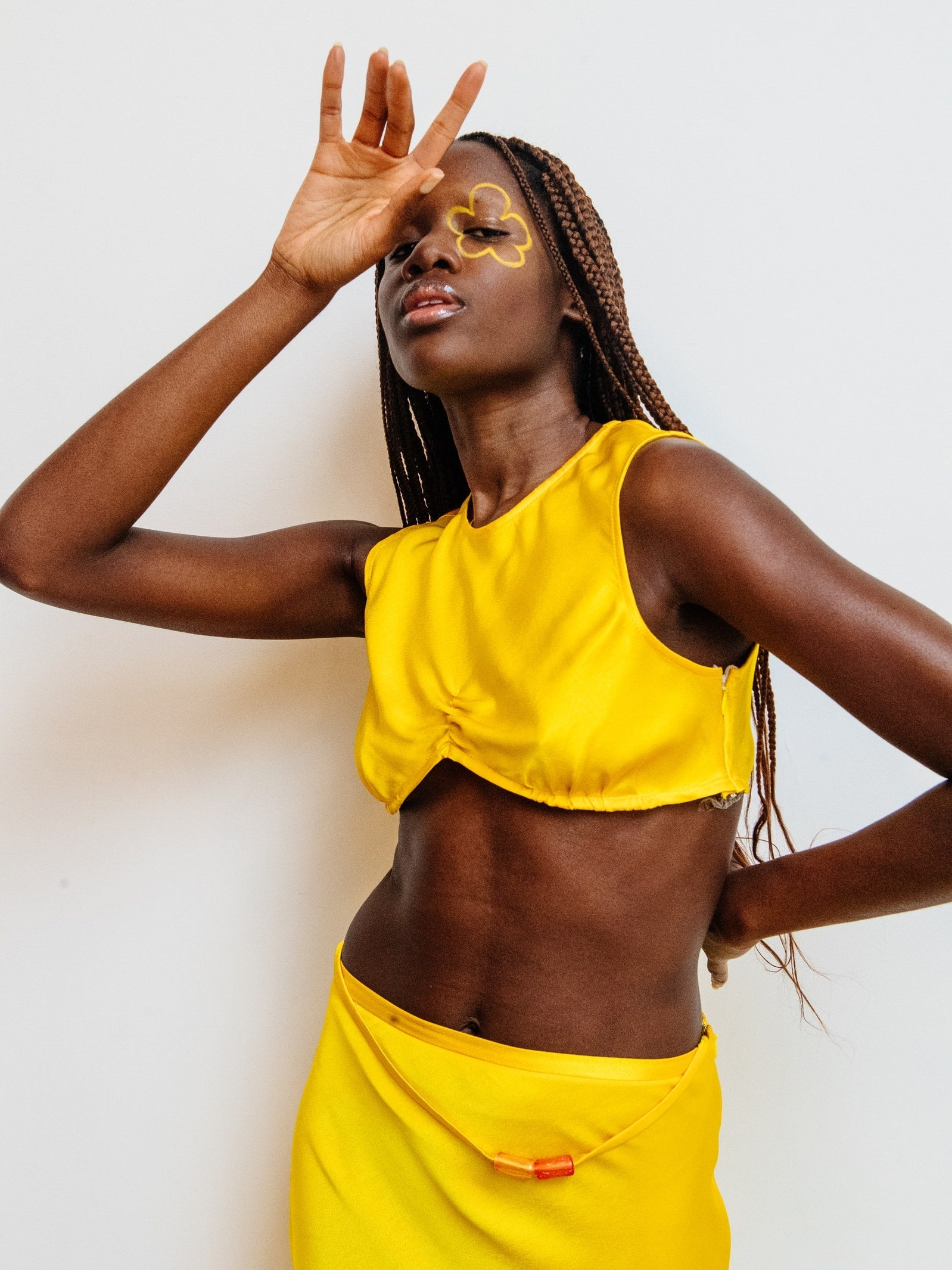 Tiny Flowers
You can both use fresh flowers or dried ones, but this trend is all about incorporating the tiniest of blooms to create a spectacular floral makeup look. Pair them with a striking eye shadow or go for a natural look with neutral makeup and the smallest of dried flowers.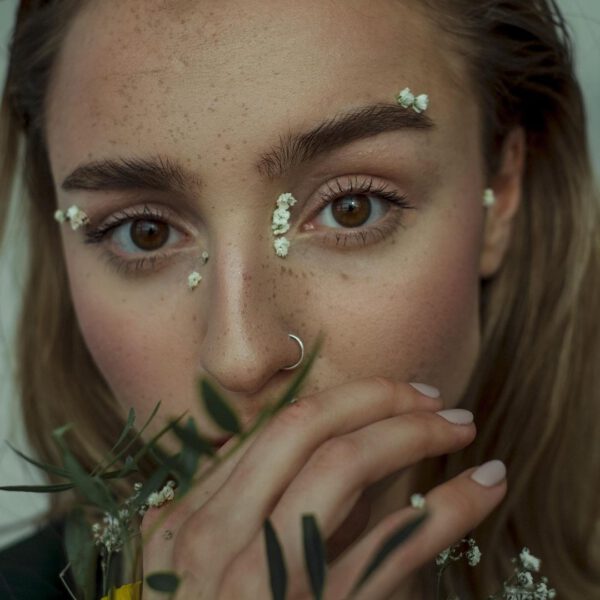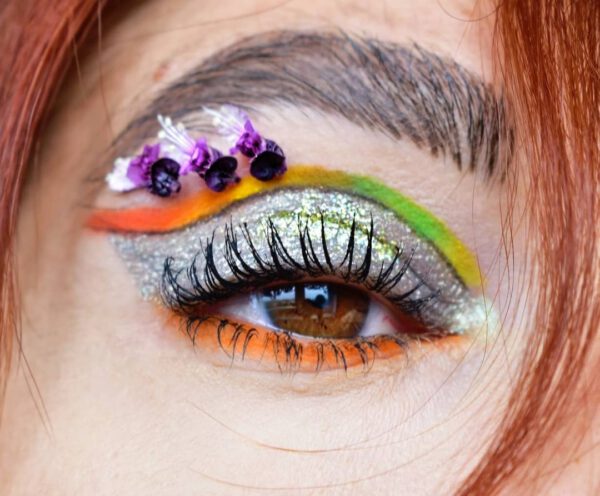 Halloween Floral Makeup
It's that time of the year again, so Halloween and important holidays such as Día de los Muertos (Day of the Dead) can't be skipped. They're both the perfect opportunity to go all out with your face florals and create a heavier look that you wouldn't normally apply for a day at work and take your skills to the next level.
Petal Faces
Don't want to glue a whole rose or peony to your face? No worries, that's why we have petals. Whether you use real ones or faux petals, they're great to experiment with when you first start incorporating florals into your makeup look.