"Sharing My Knowledge"
Hitomi Gilliam (AIFD) has her mantra clearly visible on her website: "My purpose is... sharing my knowledge." She is constantly busy to offer exciting new features and educational content through her website and socials. And best of all, she likes to share this with the world.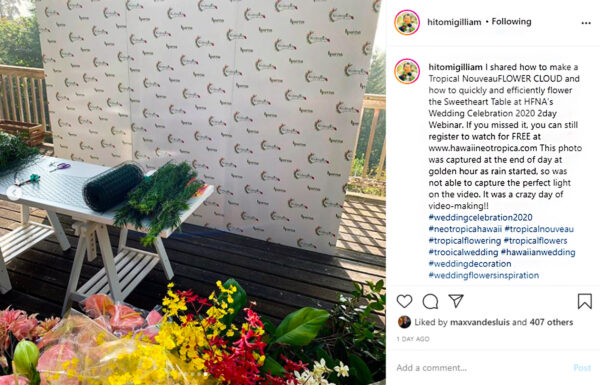 Tropical Nouveau Flower Cloud
Hitomi shares how to make a Tropical Nouveau Flower Cloud and how to quickly and efficiently flower the Sweetheart Table at HFNA's Wedding Celebration 2020 two-day Webinar. If you missed it, you can still register to watch for free at www.hawaiineotropica.com.