"If you never try, you'll never know. Luckily, we tried it for you." That is how Multi Color Flowers seduces us to pay more attention to painted flowers. And it is so true. It takes a brave and open-minded approach to dare work with painted flowers.
The Beauty of Painted Flowers
Luckily, more and more youngsters discover and appreciate the beauty of painted flowers, also in the Netherlands, where traditional thinking was a barrier. Not anymore! Managing director Rob Priem enthusiastically explains what he sees happening these days in more and more retail stores. Painted flowers get more and more attention. Good news for a company that has been painting flowers ever since 1988.
Fresh Flowers
Multi Color Flowers is truly an authority in the field of painted flowers. Rob clearly debunks the often-heard argument that old flowers are given a last shot at fame by painting them. This is absolutely not true! Rob's company buys its own flowers at the auction and directly from the grower. These flowers are still very fresh when they are painted.
Environmentally Friendly
Another big issue has always been about the paint. Is it environmentally friendly or not? Rob explains: "Coloring with water-based pigments is definitely environmentally friendly. Only water-based pigments are used, without the use of volatile substances. Dutch government carries out strict controls on this. The suppliers of pigments provide us with safety sheets stating which substances are contained in the pigments. The safety sheets are regularly requested from us by many large customers for verification."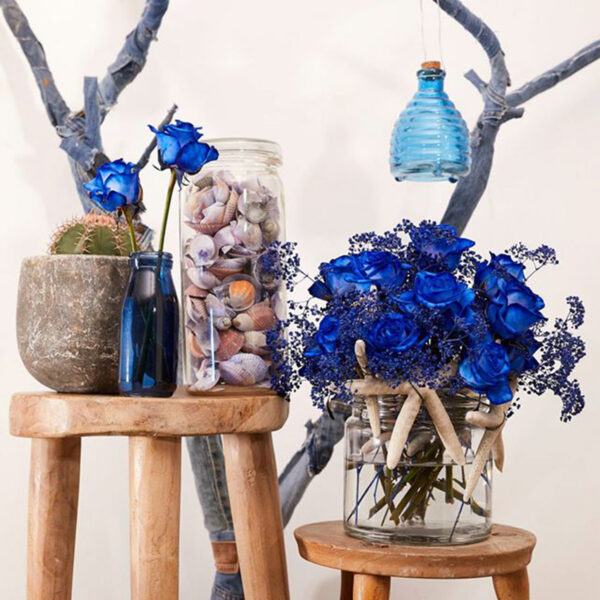 Three Ways to Paint the Flowers
• Absorbing flowers: the stem of the flower goes into a bucket of colored water, the flower or leaf absorbs the liquid into the flower. • Dipping flowers: the flower is dipped in dye. After the flower has been dipped, the dye is dried so that it does not give off. • Spraying flowers: the flowers are colored using a sprayer that sprays the dye onto the flower
Through these operations, it is possible to responsibly give the flowers a color that matches the atmosphere in the period of the year. You can imagine that summer has a completely different palette than autumn and Halloween and the Christmas season.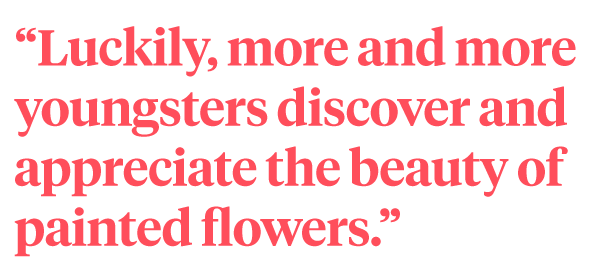 More and More Popular
The painted flowers of Multi Color Flowers are requested in more and more countries and this development is also seen in the traditional Netherlands.
Rob Priem: "It's the young people who buy painted flowers."
This is not a segment to forget for florists who look beyond today.