Looking for a great filler to complement your summer bouquets? Now that summer is in plain sight and the season is hotter than ever, it's time to add the same dose of fun to your everyday life adventures. Solidago is a beautiful product that is used in a lot of bouquets. With its golden shade, it surely is one of the most used fillers around the world. But did you know that Solidago is also available in a large variety of painted colors? Keep scrolling to know more about this fascinating filler.
Summer Bouquets Filled with Painted Solidago
Summer can only mean two things: perfect weather plus beautiful, colorful plants and flowers. Painted Solidago is ideally suited to use in summer bouquets given its extraordinary ability to add life to any floral bouquet, arrangement, or even to use as house decoration. The rich and bright colors turn every bouquet and space into a summer party and give you all the fun summer vibes you're in need of. No longer are you bound to the golden/yellow colored type such as the Solidago Carzan Glory. The possibilities and design combinations are endless!
Painted Solidago Adds Versatility and a Pop of Color
The more colors, the better and more possibilities you'll have to get creative when it comes to filling in flower bouquets. If your bouquet has a neutral palette featuring creme, white, or beige flowers, adding for example a dose of lavender Painted Solidago will utterly transform the beauty of your bouquet. The best combination for a floral bouquet to be successful is a hint of versatility and a pop of color, which evidently the painted Solidago adds without a doubt. Transforming any flower bouquet has never been easier than with a hint of painted Solidago in any imaginable color. Remember they have a stunning color range, featuring every single color you've dreamed of having as a filler.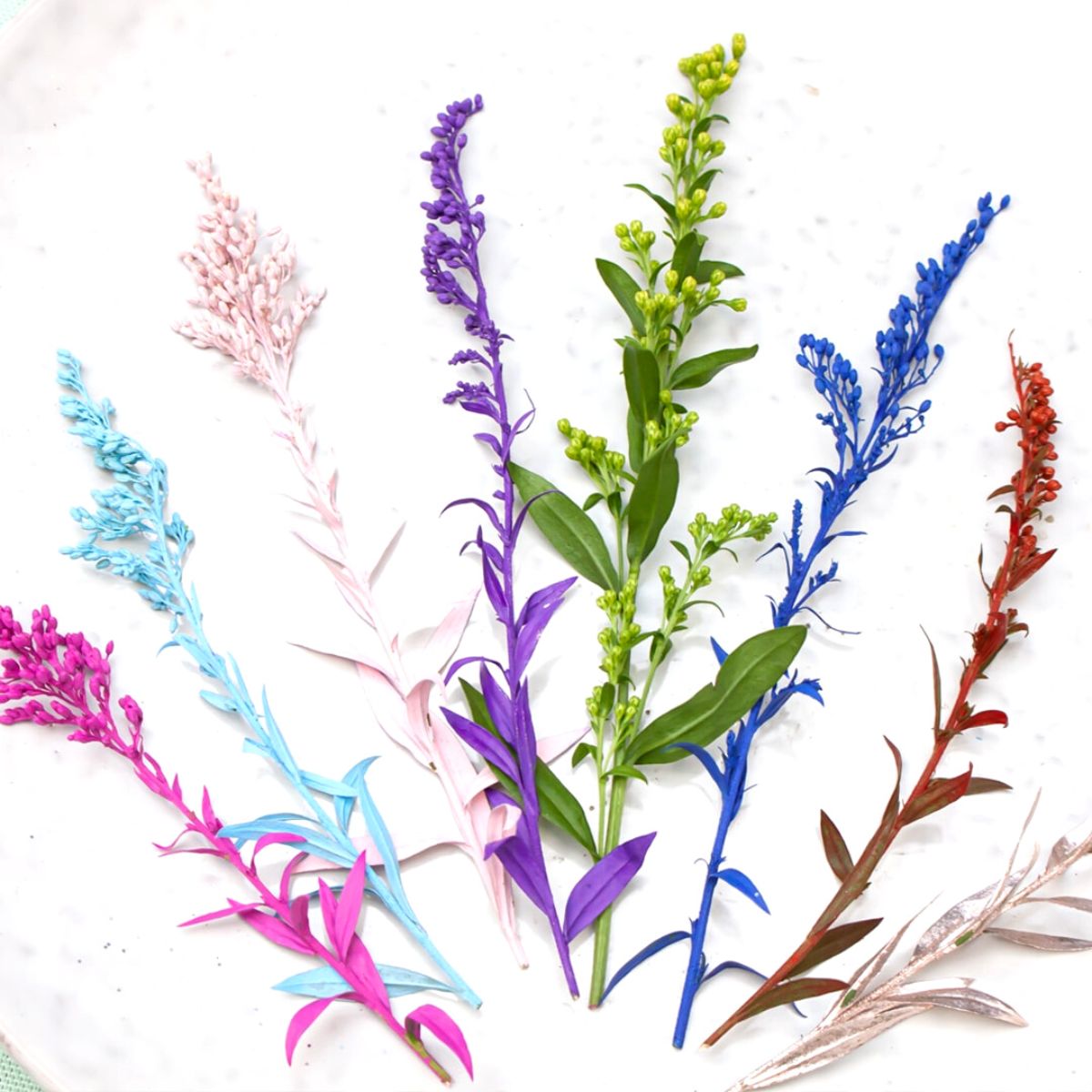 Incredible Size
Besides offering a stunning range of colors to choose from, the painted solidago's sizes are remarkable. With the option to choose from 70 or 80-cm Solidago originating all the way in Zambia, this makes them one of the best and most fun summer fillers for any bouquet. Holexs' high-quality procedures allow this product to be a favorite among floral designers looking to spark bouquets up with more color and texture.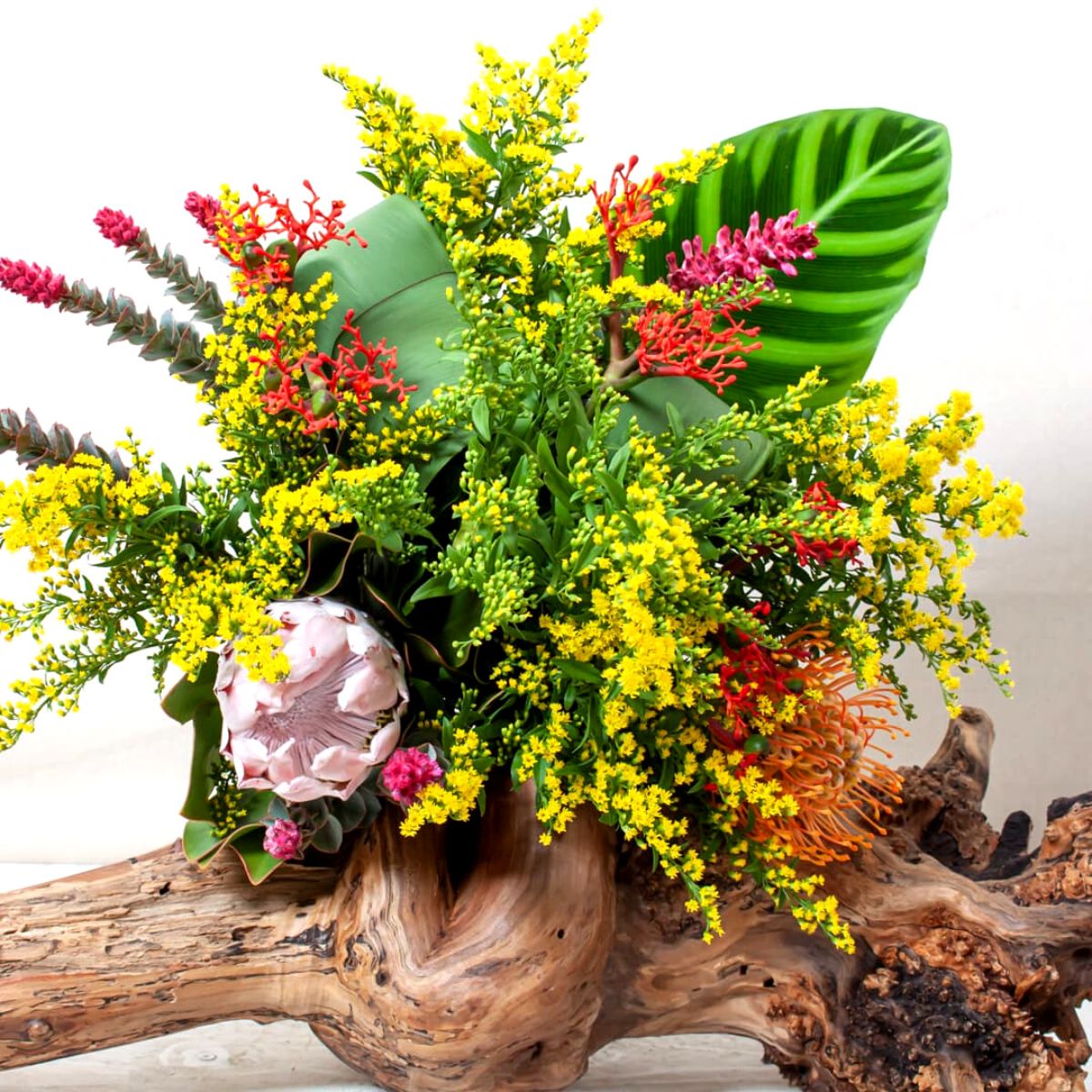 Tutorial
If you follow the steps of Holex's tutorial, you'll find yourself designing your own tropical bouquet with Solidago in no time! In this tutorial, the Solidago Carzan Glory is featured but if you're looking to make the bouquet more interesting, while adding volume, color, and texture, perhaps you can give it a twist with the painted Solidago varieties in their assortment. If your tropical bouquet has Solidago, then it really has it all.