A veteran of 28 years in floristry and an avid fan of classic flowers like peonies, ranunculuses, garden roses, anemones, and dahlias, Stéphane Chanteloube, who is potentially the best floral craftsman in France, is no stranger to floral and wedding design competitions.
He has participated in numerous of those and gained fame, especially in the wedding decoration scene working alongside his renowned team. But there's one recognition that will put a crown on his achievements, perhaps the icing on the cake of his trade in the floral industry. And that is taking the Interflora World Cup to France in September.
Here's an introduction to Stéphane, a participant in the Interflora World Cup 2023 where he is contesting against 19 others from different countries across the world.
Stéphane's Story Is That of a Passion for Floral Design
Based in Gerzat where he owns a flower shop, Stéphane represents France in the prestigious florists' World Cup taking place in Manchester, UK. This is a distinction that adds to the remarkable journey of this flower lover who has perhaps seen it all in floristry and now seeks to crown his achievements.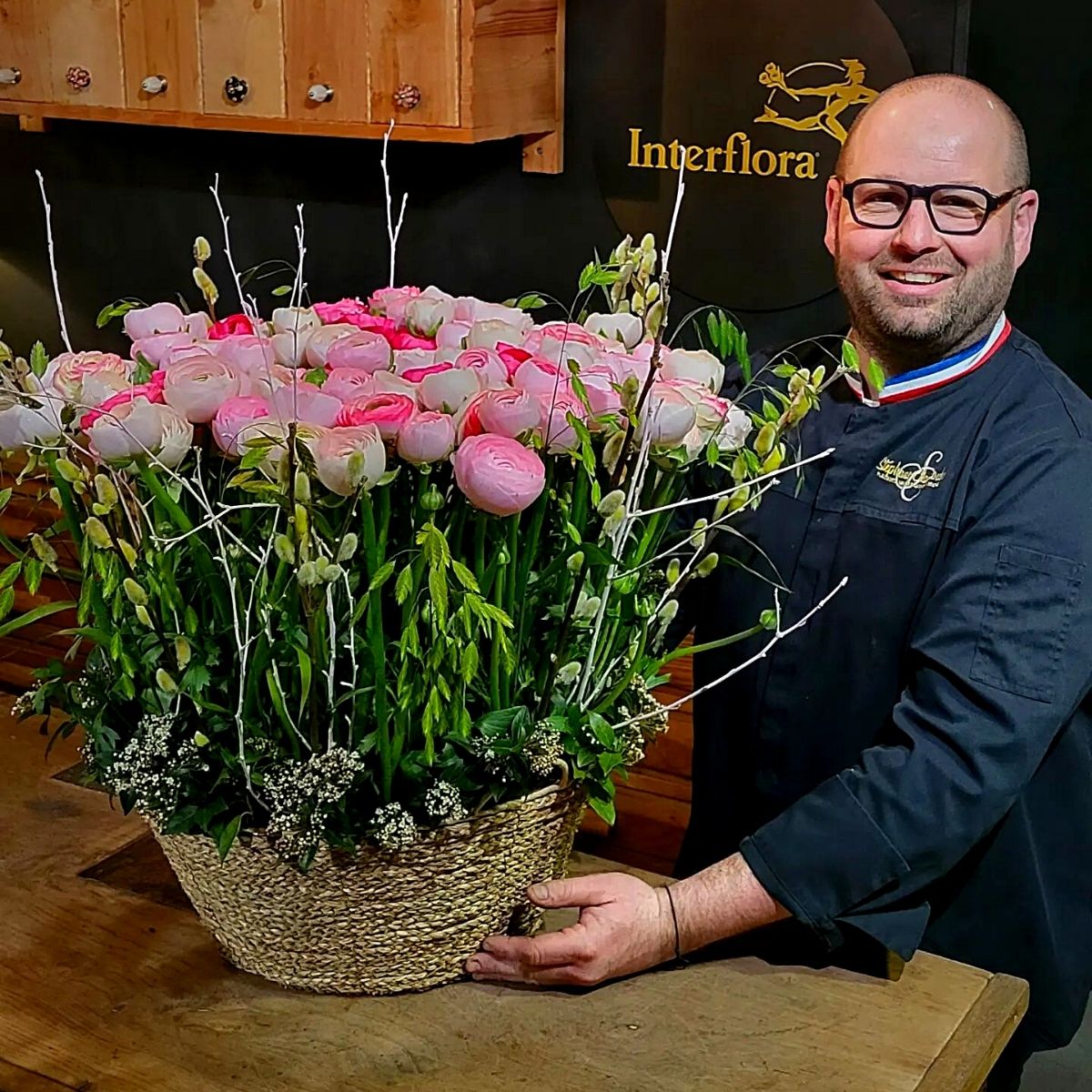 Stéphane's interest in flowers and floral design started quite early in his life and seemingly grew with every moment that he saw and felt flowers. He began as a floristry apprentice at the age of 17 in Marmilhat, and at only 23, opened his flower shop at Gerzat and later another flower shop in Riom as he celebrated his 40th birthday.
The Riom shop opened its doors on November 30, 2018, delivering a garden-like experience in the heart of the city, tucked amid historical relics and industrial ruins. Then he was greeted with a warm welcome commensurate with his accomplishments, as he proudly donned the 'Bleu Blanc Rouge' collar, the famous emblem of the esteemed Meilleurs Ouvriers de France family.
Throughout the course of his early engagement in floral design, his only dream had been to reach excellence quite like some of his friends and peers who were successful in the flower design trade. He began his floristry career by earning his CAP (Certificat d'Aptitude Professionnelle) and BP (Brevet Professionnel), both of which gave him the impetus to excel even further in the trade.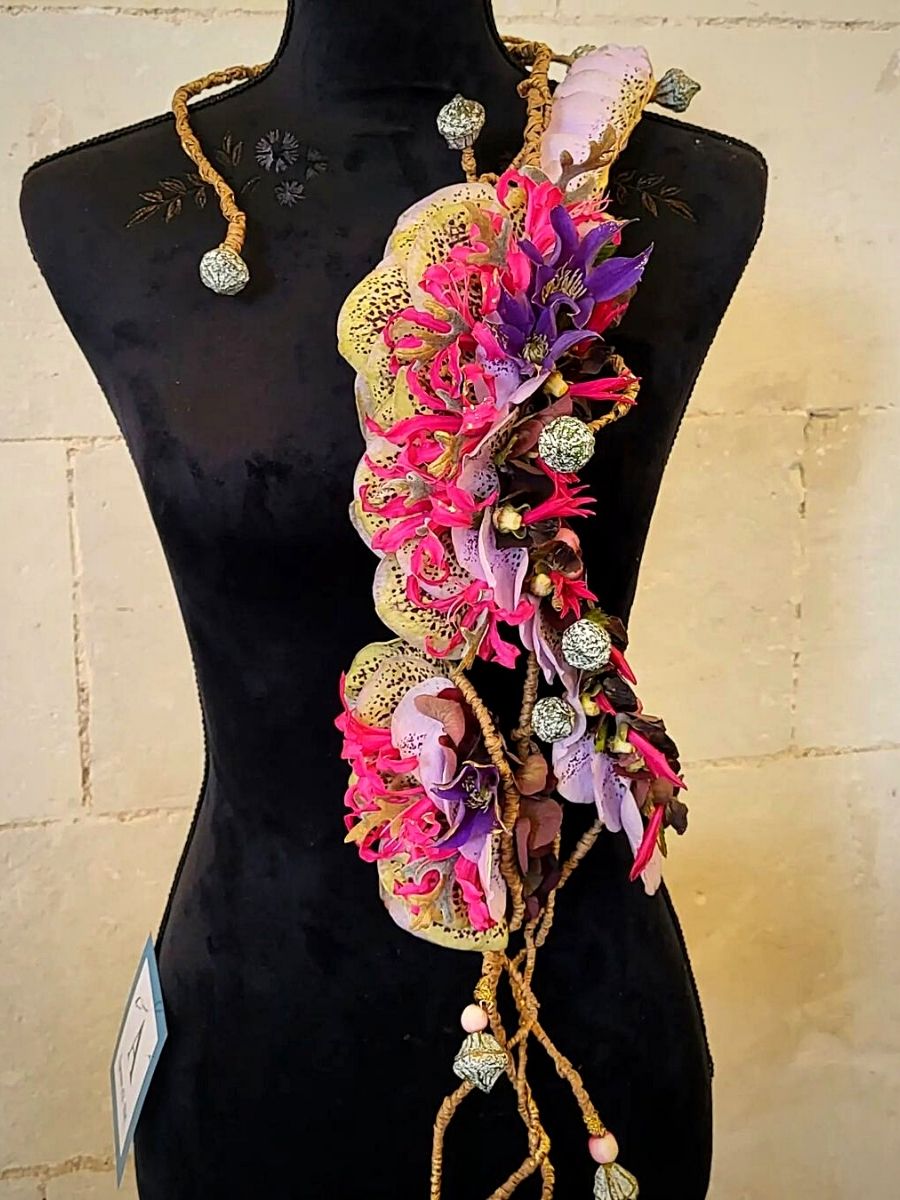 A Proficient Team of Wedding Design Planners
Besides the flower shops, Stéphane has a team of outstanding wedding designers who have organized decor for some prominent personalities and celebrities. This team works on an average of 80-100 weddings a season in different castles and estates.
He affirms:
"Having worked in the industry for 28 years, I and my team have become well-known in the region in the wedding world. We have even worked with several celebrities over the years too."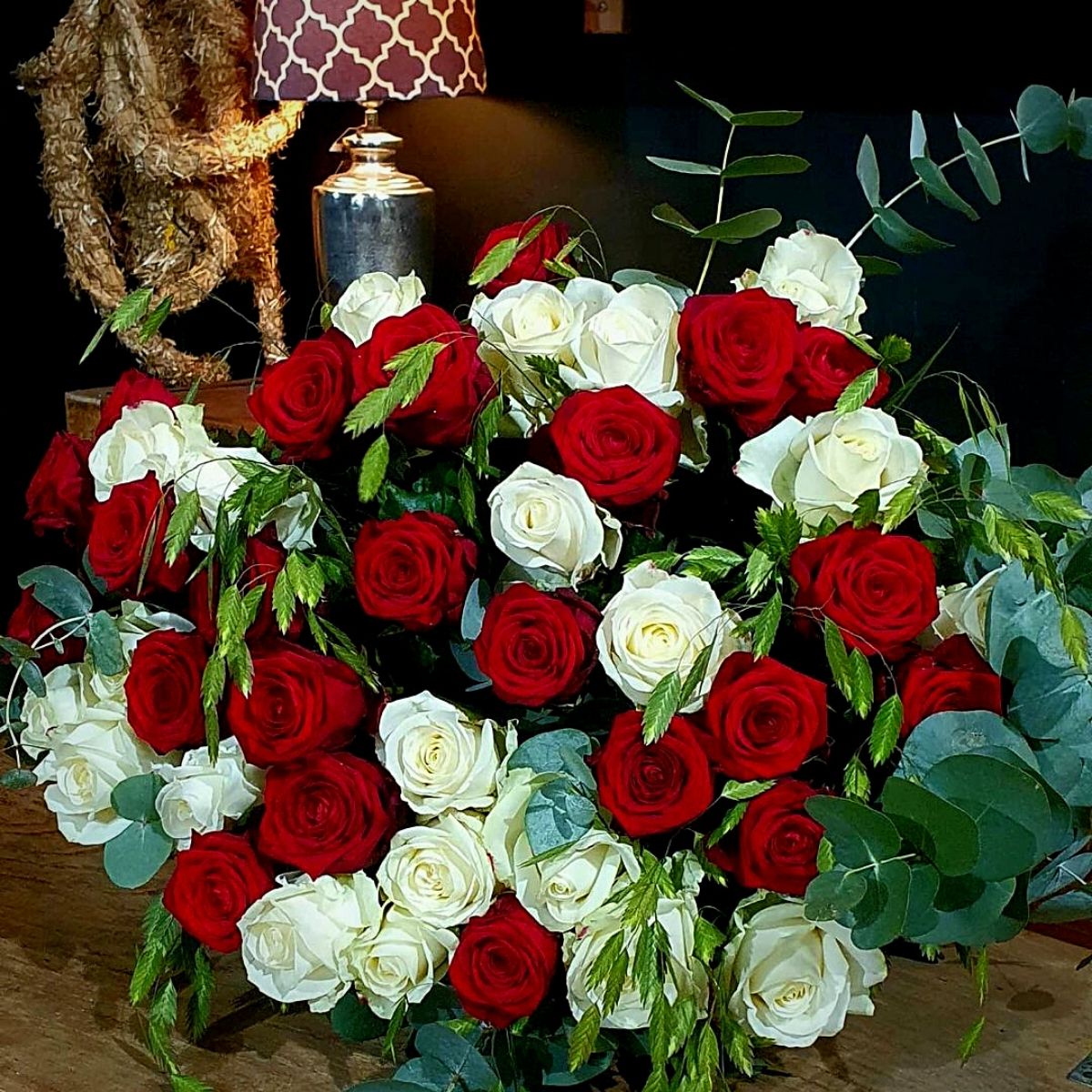 The master floral designer's team has, over the years, worked on the weddings of celebrities including Renaud Lavillenie, a gold medalist in the pole vault at the Olympic Games in 2012, Paul Jedrasiak, a French rugby player, and Larissa Ngangoum, a former Miss Cameroon 2014.
Numerous Recognitions in the Flower Design Space
Having established himself as a florist worth their salt, Stéphane went on to participate and compete in numerous floral design competitions across his native France and even beyond.
He reveals:
"I've competed in several competitions over the years starting in 1999 in the French 'Coupe Espoir Interflora', and being awarded the Silver medal at the French Oscar for young florists in 1999."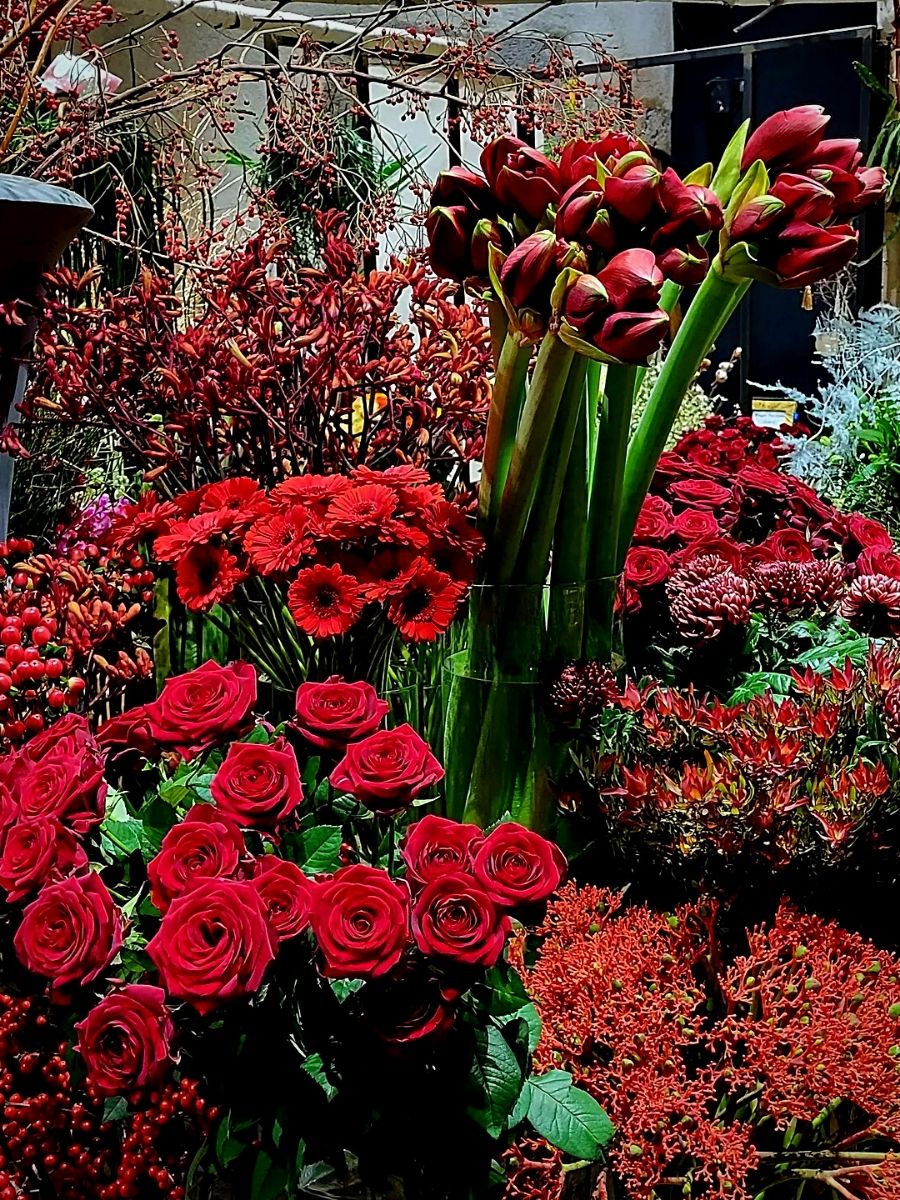 He was also crowned winner of the French Florists' Cup in 2011 and obtained the title 'Un des Meilleurs Ouvriers de France' (MOF) in October 2018.
In addition to these, Stéphane has also been an ambassador and campaigner of Hortisud (French professional flower producers' association) for French flowers at the Hyères Flower Market since 2011. During his time there, he worked as a campaigner in France, the Netherlands, and Switzerland as well as online to promote French flowers.
He adds:
"I have also been a Floriform trainer in France and an ambassador and demonstrator of Smithers-Oasis France since 2011."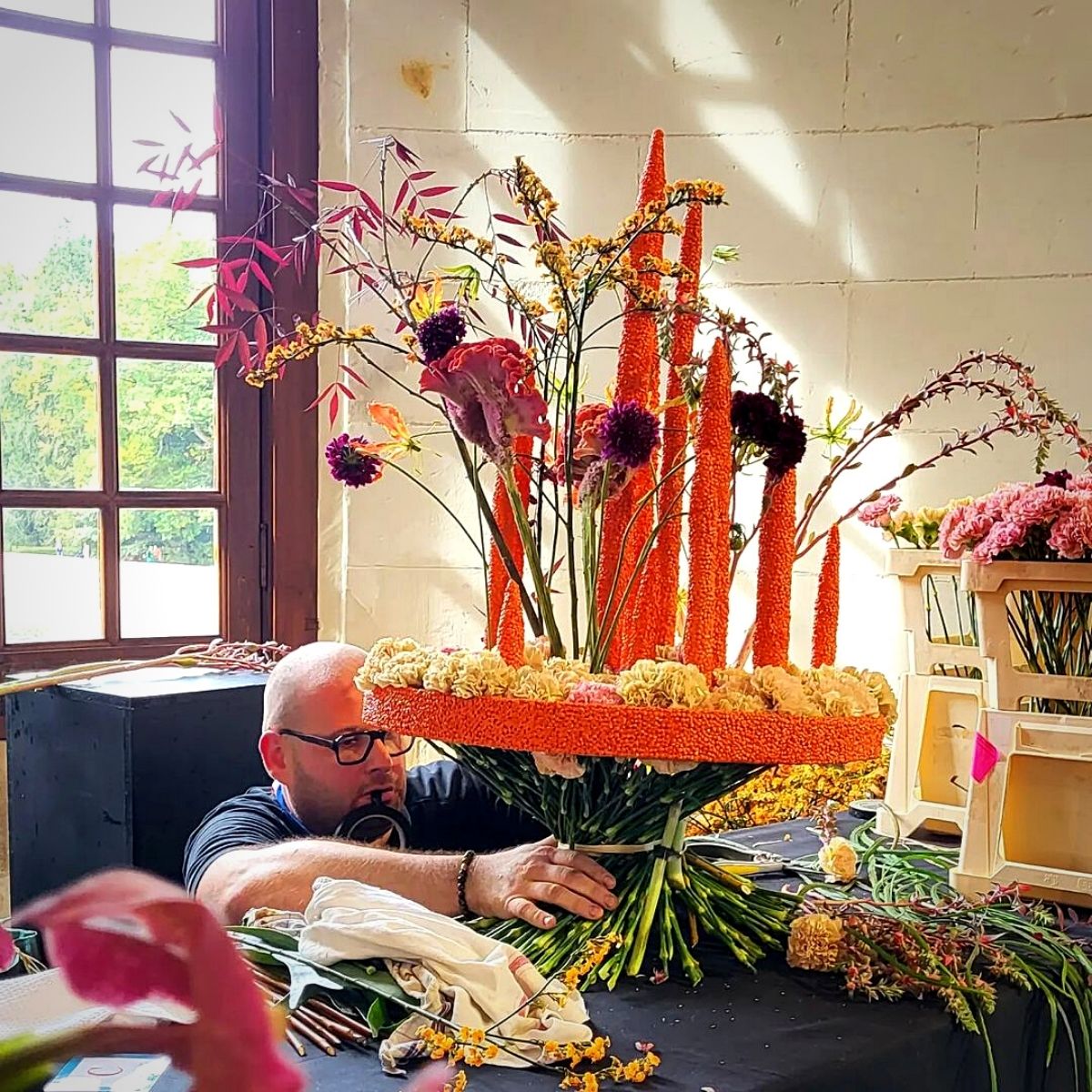 All the recognition seemingly prepared him to participate in the floral world cup where he faces off against other countries' floral designers.
So, What Motivates Stéphane?
Stéphane says nature and his garden are the biggest sources of his inspiration in floral design. Walking in nature, traveling, Do-It-Yourself projects, and manual activities are also some of the hobbies that the master wedding florist thrives on.
Stéphane notes:
"I like the opulence of flowers, my favorites are classic flowers, including the peony, ranunculus, garden rose, anemone, and dahlia."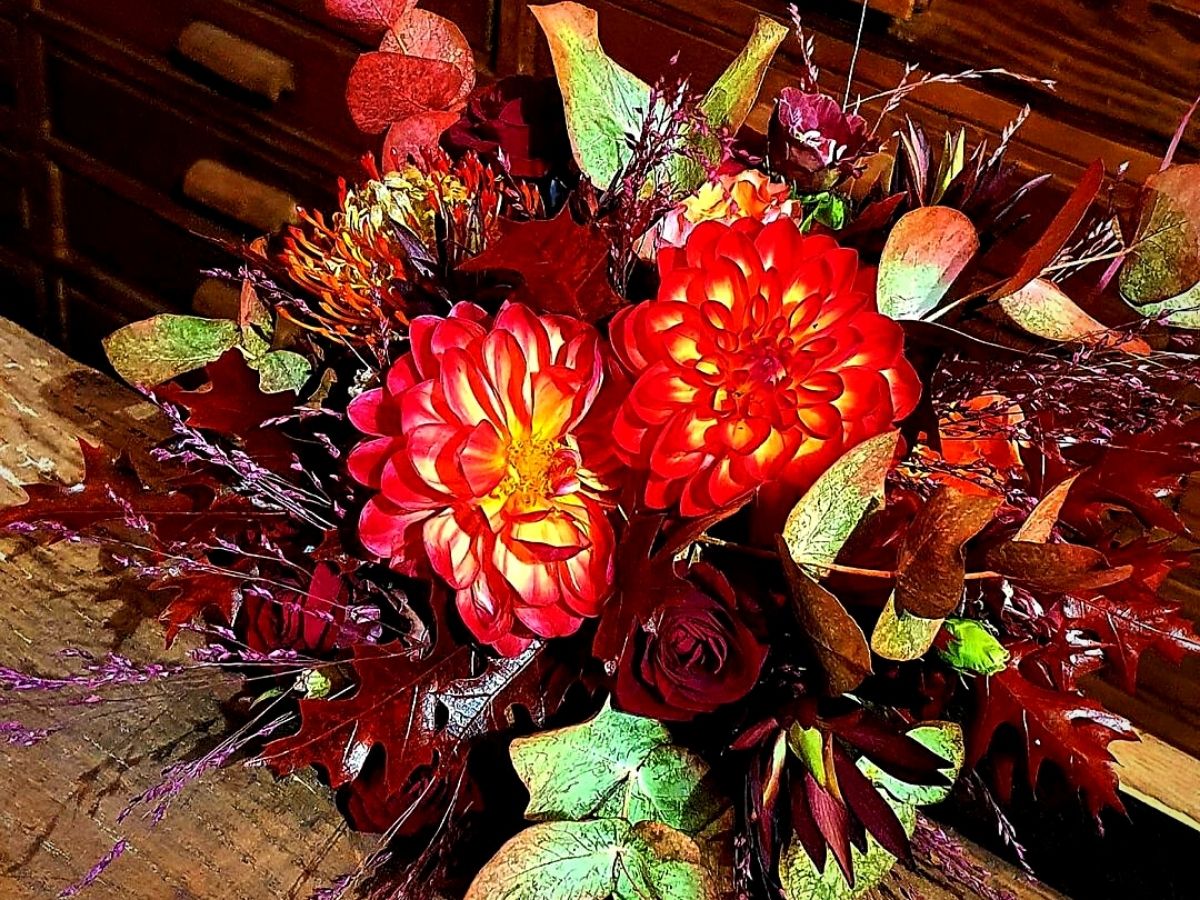 And with that, the master florist goes to the floral world cup hoping to beat stiff competition and bring the big prize to his home country of France.
Photos by @stephanechanteloubefleuriste.