The Interflora World Cup 2023 has concluded, with Nicolaus Peters named the ultimate winner of this year's Interflora World Cup. Florists and floral designers strived to push the limits of floral design, centering their creations around the theme 'our natural world', stunning yet memorable arrangements took center stage. This is a testament to the possibilities of floral design, the connection we can create with these stunning beauties, the language, and the narrative we can push with each arrangement.
United Selections' colors could not miss the spotlight either, being among the diverse World Cup sponsors; the breeder lined up intriguing colors of its premium standard and spray rose portfolio for the Interflora. The breeder is consistently seeking to position its rose varieties for different markets, one spotlight at a time. Roses showcased during the event in Manchester did not disappoint, all appreciation goes to the amazing and creative team of Interflora Décor Team.
Here is how the roses from this breeder faired during the Interflora World Cup.
Blossoms Spray Roses
A project that started close to a decade ago, has come of age to be precise! Spray roses from United Selections are not your typical spray roses. Distinguished by its bigger bud sizes and uniformity in bud formation and shape, there is no excuse why you should not blossom in all your floral endeavors with Blossoms spray roses.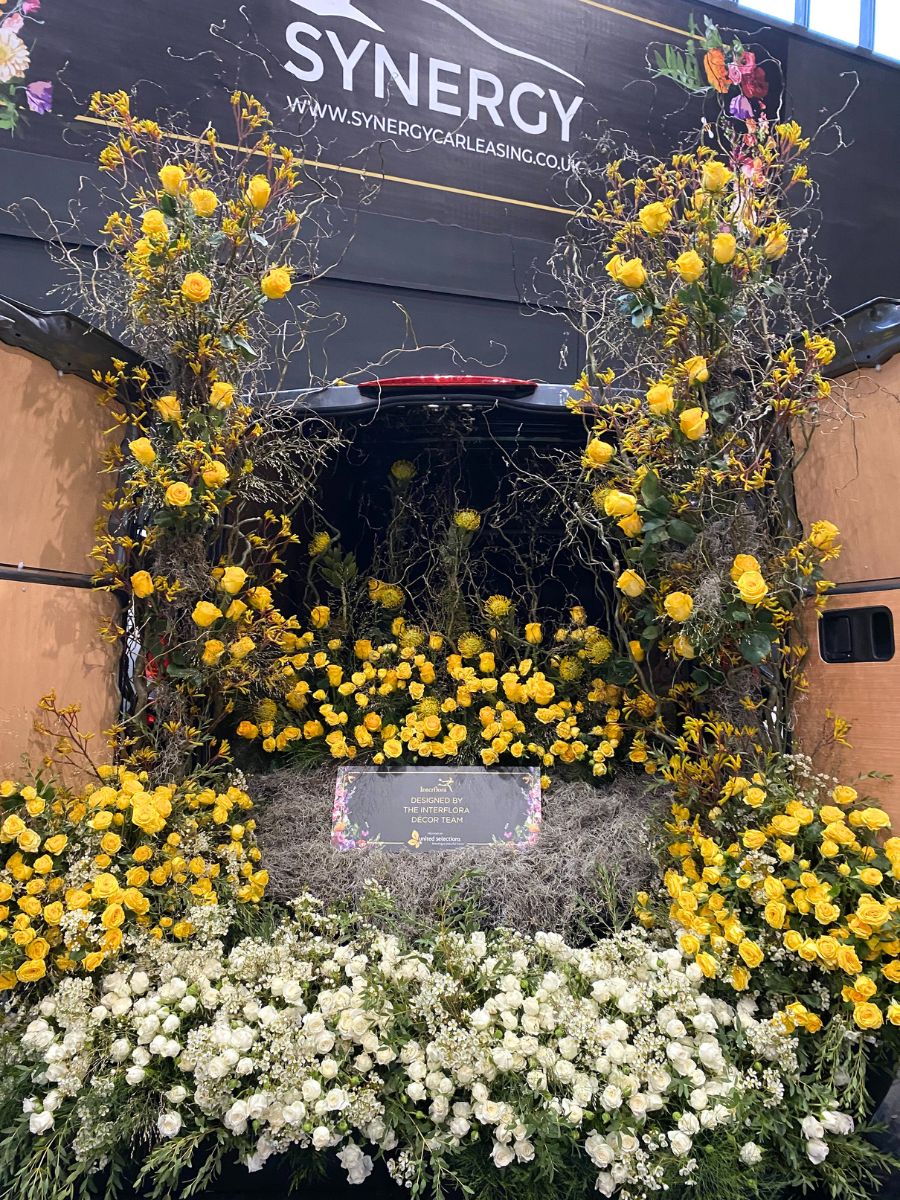 Interflora Décor Team did not leave anything to chance when it came to putting Blossoms Spray Roses in the spotlight. A blend of nature and color grabbed the attention of admiring visitors.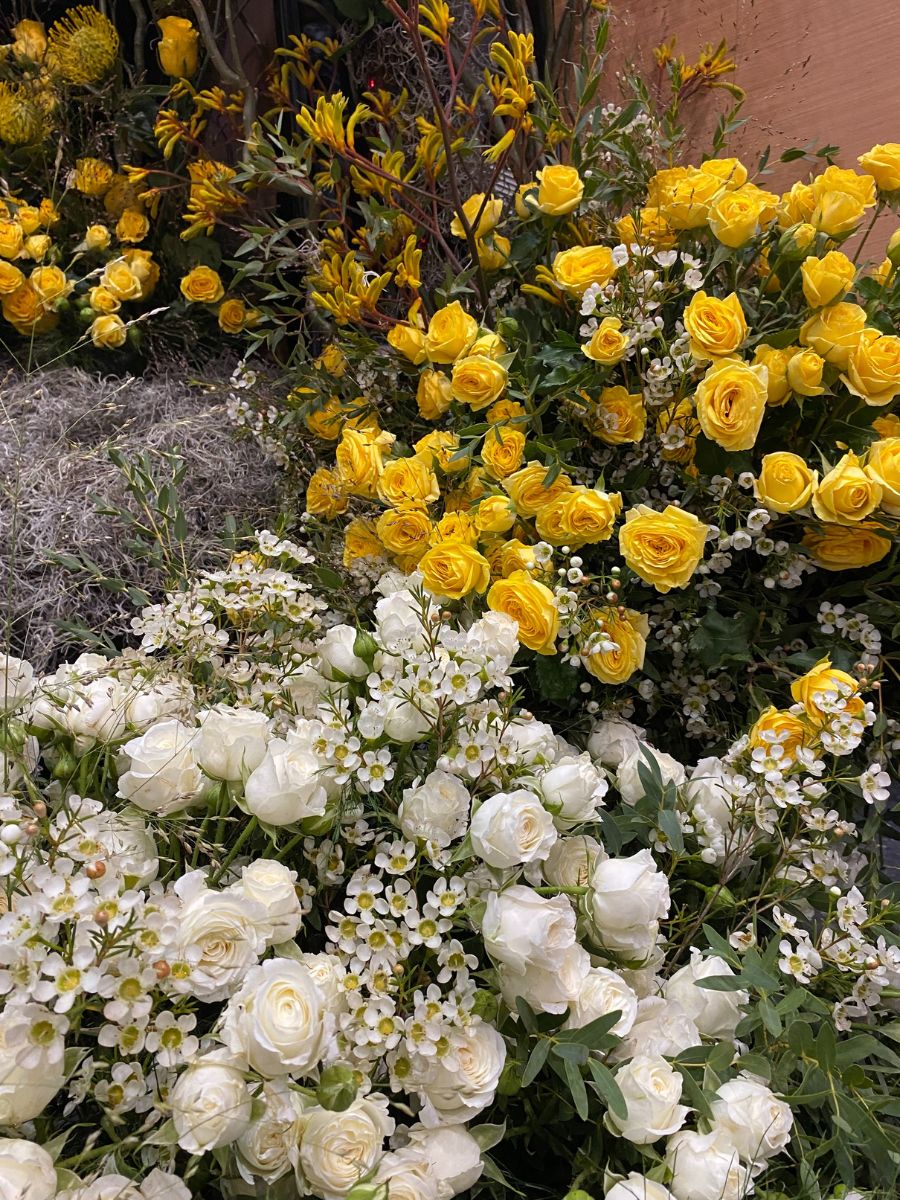 The Blossoms spray rose series boasts more than thirty varieties at the moment; a mix of both traditional and garden-shaped spray roses. Within this series, there is a rose for everyone, every need, emotion, and occasion; this is the true essence of these sprays. From the purity of Snowy Blossoms, and the light of Golden Blossoms to the luxury and magical touch of the magical series; Amazing Magic, Royal, and Sunset Magic.
Rose Jumilia
Jumilia needs no introduction, this elegant yet luxurious two-toned rose is undoubtedly a focal point of any arrangement. Jumilia's 'wow factor' with its showy white and top pinkish petals came to life during the Interflora World Cup. This rose was used to drive attention to the electric vehicles displayed during the event. That was a great choice by the Interflora Décor Team; she effortlessly attracts, and people often want to sample, touch, and feel her. That is the Jumilia effect!
Our natural world can only be beautiful, and accommodative to this and future generations if we tend to it and consistently be kind to it. This rose signified the beauty there is in using sustainable products, like electric cars to reduce our carbon footprint create a desirable planet, and protect our natural world.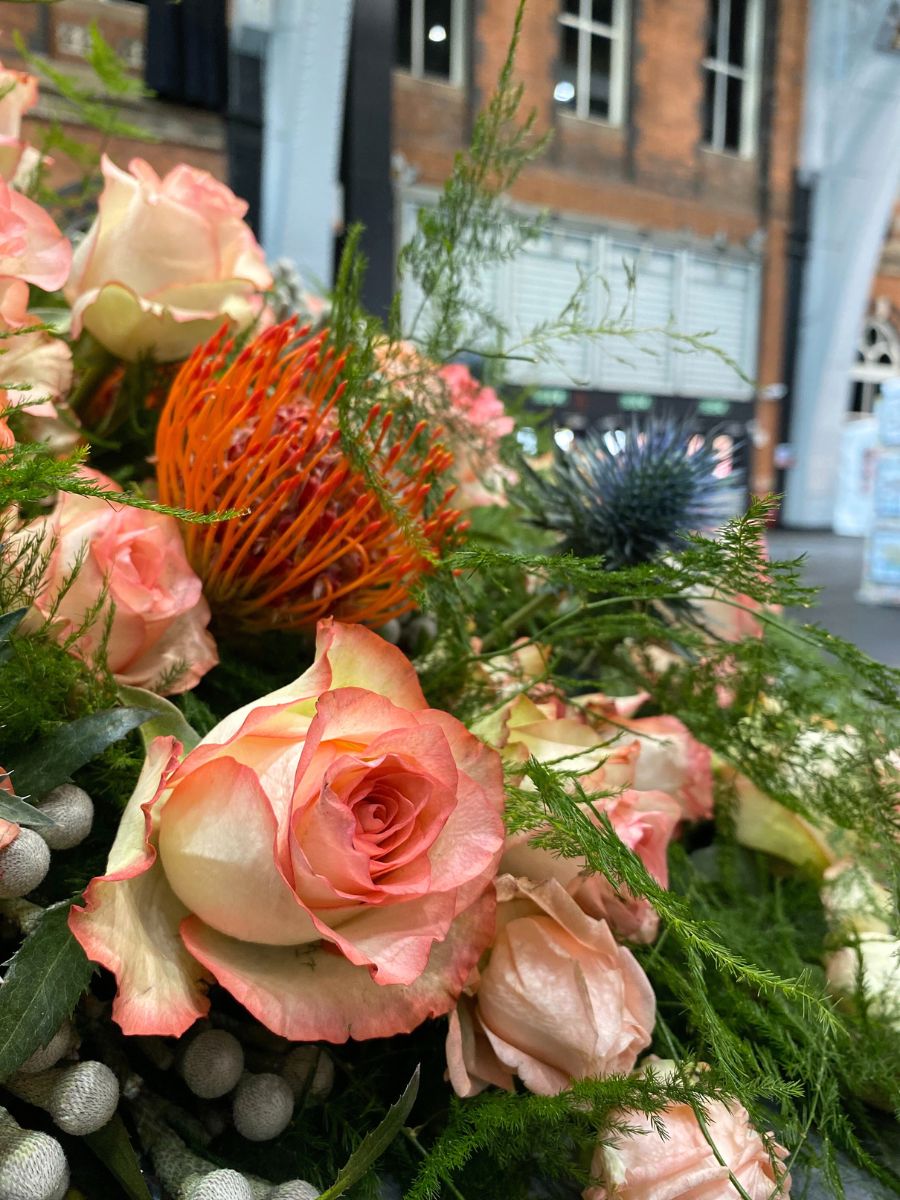 Jumilia is a big bud-sized two-toned grown globally by different growers in; Asia, Europe, and Africa. Seasoned Dutch grower Marjoland is among the growers.
Rose Rise & Shine
Rose Rise & Shine is the perfect rose to light up any occasion and event. It has the capacity to transform good arrangements into great and striking creations. Due to its bright yellow tone, this rose is the ideal pop of color you need to complement different pieces used in your design.
Floral designer Gaétan Jacquet in his experience while working with this rose in his article mentioned that: "Rose Rise & Shine is a rose that will indeed create a spectacular effect on floral arrangements and will be vastly used in floral designs and art." This rose is the motivation you need to keep your floral creative juices going.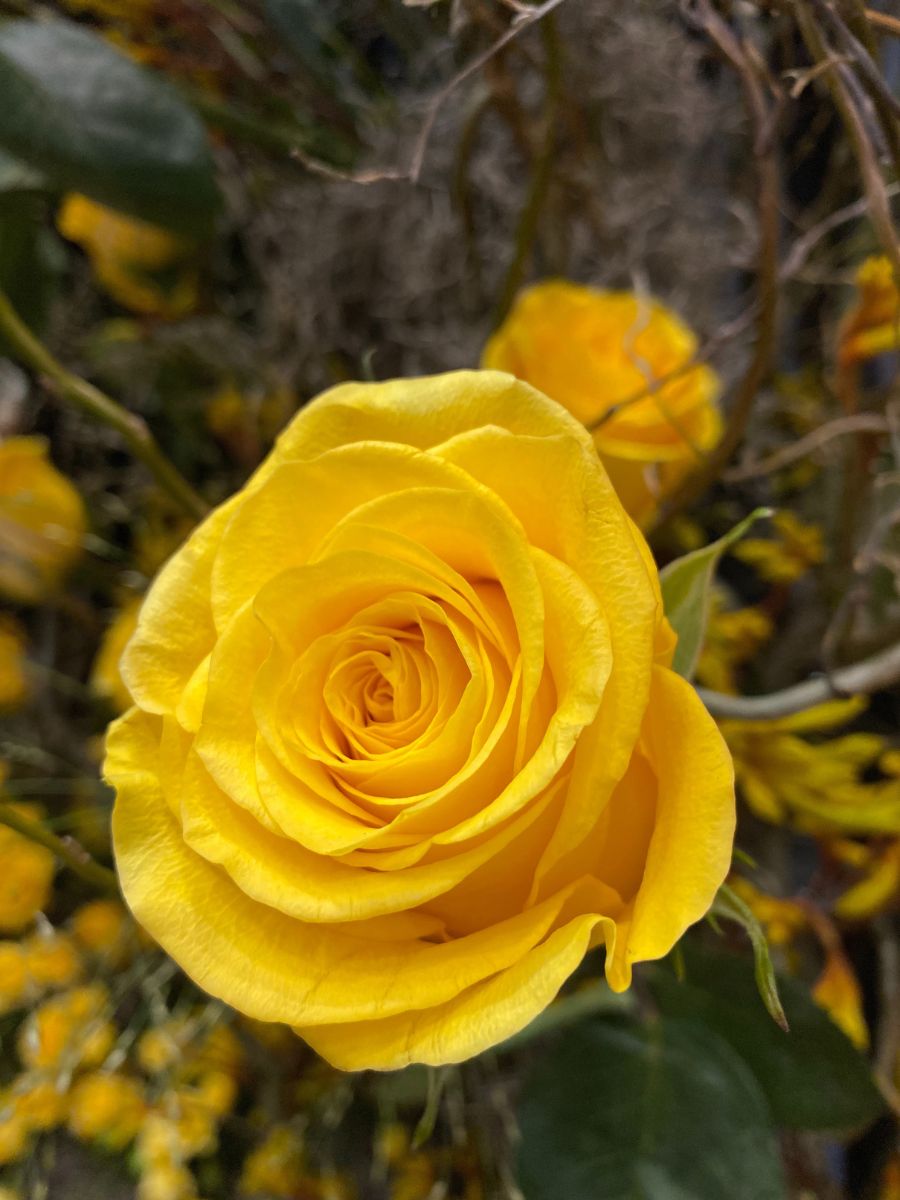 This rose is already available for you at Decofresh Roses, so feel free to experience her and create your own Rise & Shine moment!
Beyond Interflora, Where to Go Next for United Selections
The colorful presentation of their roses could not have been a possibility if it were not for the timely and amazing help from the Interflora team and organizers.
This breeder would like to register its gratitude to the Interflora team for the opportunity and the great work and arrangements they achieved using their roses. Flowers are good for you, a little color goes a long way in infusing happiness positive moods, and energy into your life. And here is to a colorful future.
Meet United Selections at IFTF
Looking forward to the next IFTF exhibition in Vijfhuizen in the Netherlands? Curious about where to find the colors of the United Selections and get a chance to experience and review them in person? Find United Selections at booth B3.08 B where unique and intriguing colors of novelties will be showcased and you will also get a chance to meet and interact with its amazing team.