The talented Japanese artist and sculpturer Taiichiro Yoshida is extremely passionate about mixing animal sculptures and shapes and metallic elements such as bronze, copper, and silver. He creates unique animal sculptures made from metallic flowers by using traditional metalworking techniques, allowing him to create flower-encrusted animal sculptures that definitely express his creative motifs around animals and flowers. Tune in to this article to see how both animals and metals are the greatest fit and evoke the most creative designs you've seen.
The History Behind Animal Sculptures Made From Metallic Flowers
In Japan, the ancient craft of decorative hot metalworking began sometime during the fourth century, and it's a skill that has been passed down through generations of craftsmen. It's a profession that many Japanese enjoy doing, and most importantly they seek to create unique and original pieces that cannot be replicated through high levels of talented hands.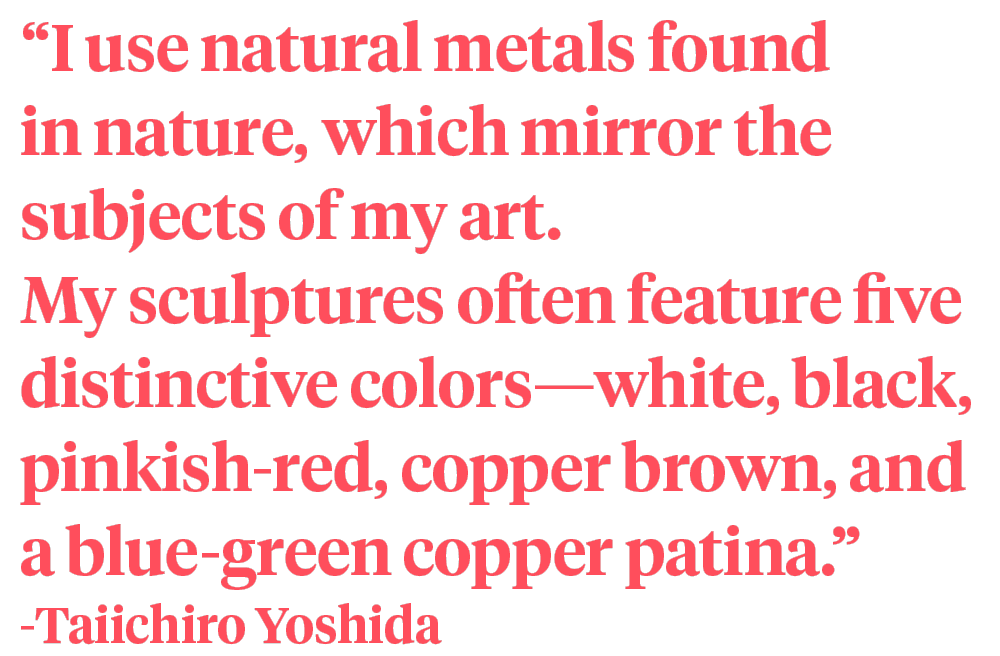 The process of creating animal sculptures made from metallic flowers involves a careful and very meticulous process of beating the hot metal into a malleable medium that can then be molded into intricate motifs. In this case, Japanese artist Taiichiro Yoshida became an expert in handling metal processes over the years and is now considered one of the pioneers in making animal sculptures made from metallic flowers, which makes his work even more interesting.
The Process Behind Each Animal Sculpture
Handmaking animal sculptures made from metallic flowers has a very detailed, diligent, and conscientious process behind them. Each piece begins with a plasticine base to which Taiichiro adds the flowers—some of which are Japanese cultural symbols. Yoshida makes sure to use natural metals found in nature, which mirror the subjects of his art, creating here an even deeper connection between animals and nature. His sculptures often feature five distinctive colors including white, black, pinkish-red, copper brown, and a blue-green copper patina. The amazing part is that each of these colors is achieved by cooling the heated metal at specific stages. As you can see, the results of each animal sculpture made from metallic flowers are beautiful!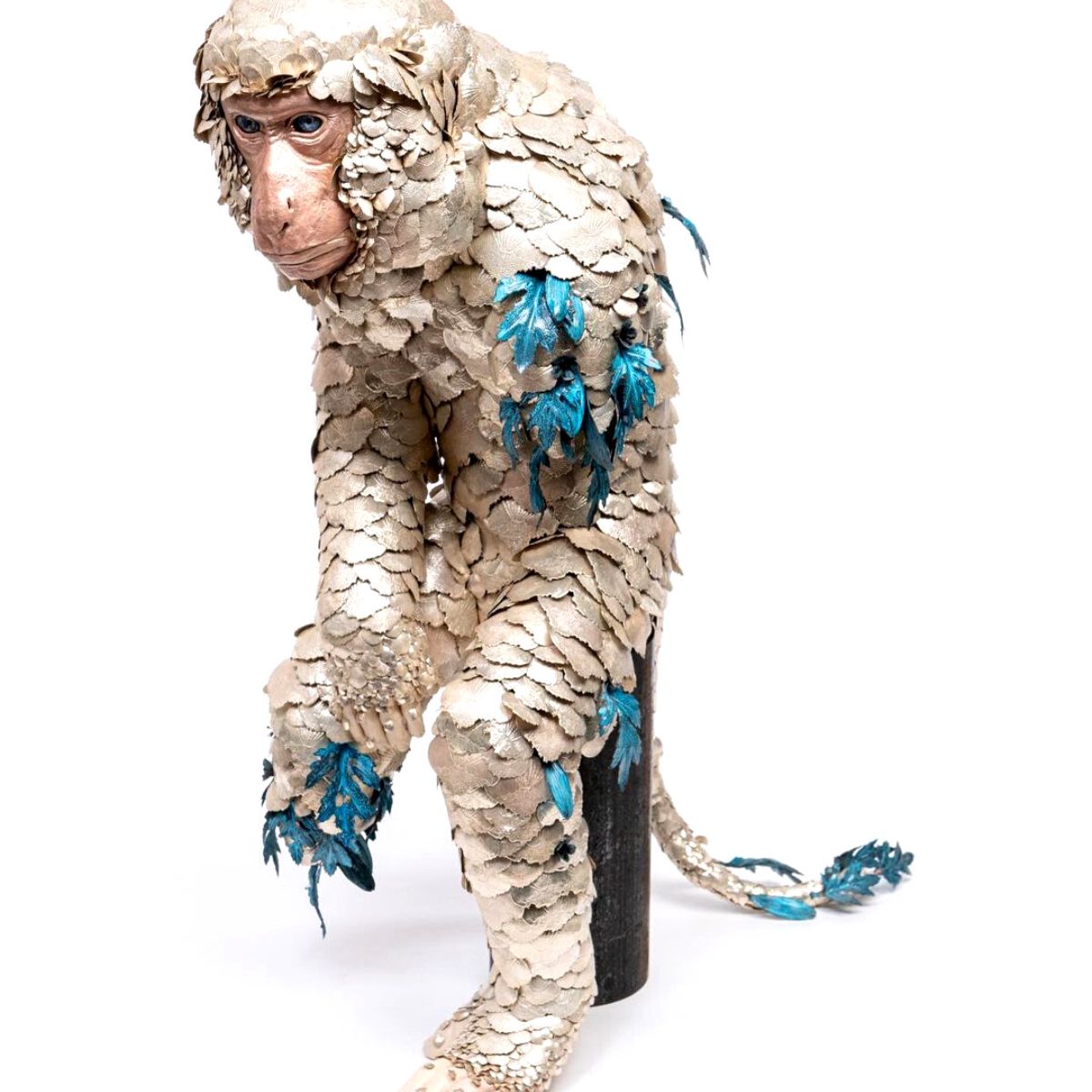 Real-Life Animal Pieces Are Sometimes Used in the Animal Sculptures Made From Metallic Flowers
Yoshida's impressively detailed work in the animal sculptures made from metallic flowers includes squirrels, pigs, birds, and macaques, also known as snow monkeys. Each of the metallic animal sculptures he creates has a high added value to them because he often incorporates artifacts from the animal he is modeling, such as skulls or feathers and covers the rest of the body in delicate metal flowers, forming the suggestion that nature is starting to reclaim it. Every piece he hand makes is a beautiful mix and fusion of the delicacy of nature plus the vivid image of animals, who need from nature to survive.
To see all his metallic animal pieces, make sure to visit his Instagram account.
All photos by Taiichiro Yoshida