Azuma Makoto has done it again! He has called and captivated the attention of all his fans with a colorful, frozen paradise of flowers that actually exists in a tendril piece of land jutting out from Hokkaido's east coast. The outcome is like something we've never seen.
Azuma Makoto Freezes Flowers on a Snow-Coated Lake and the Result Is Stunning
Renowned Japanese floral artist Azuma Makoto has built the third botanical sculpture in a continuing series named 'Frozen Flowers' on a frozen lake in Japan's Notsuke Peninsula, jutting out from Hokkaido's coast.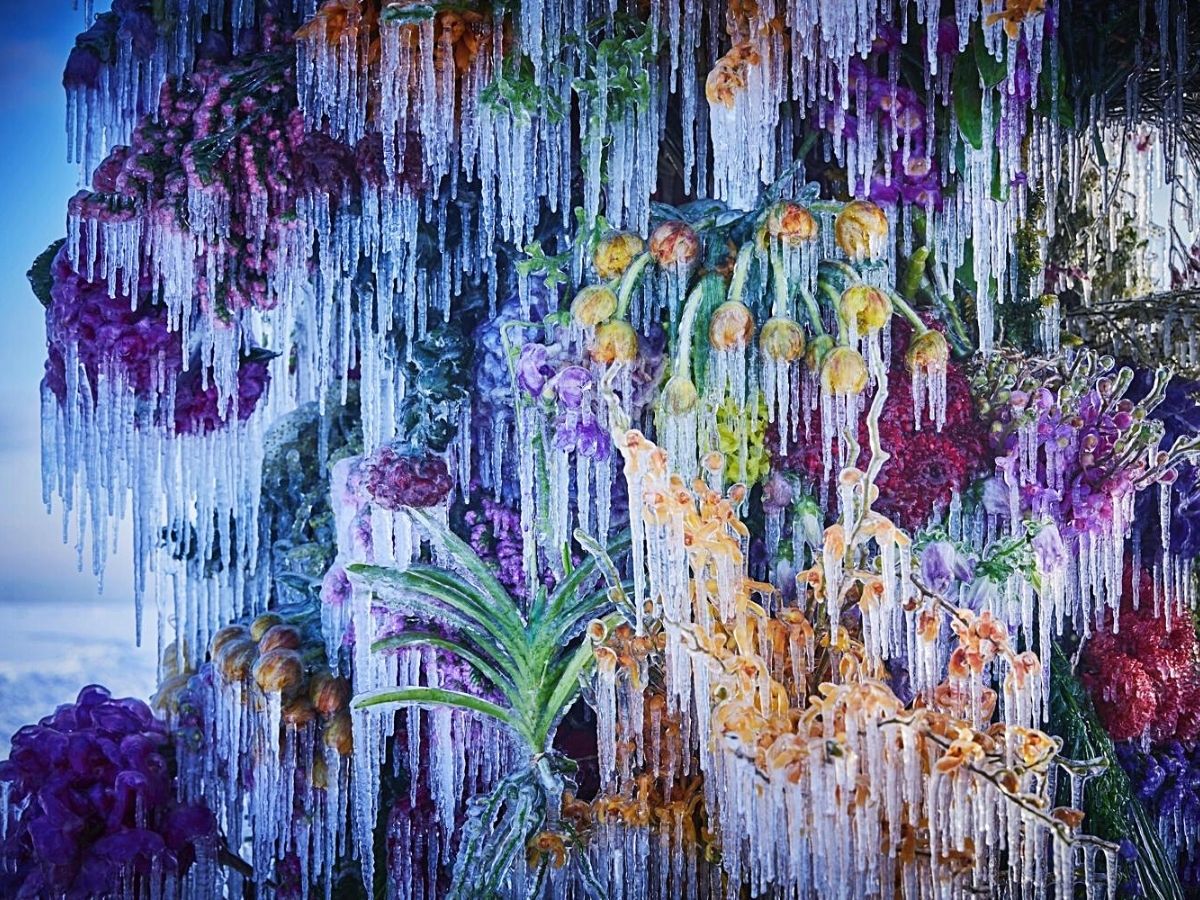 It is no myth that Makoto's art is considered genius flower art because the things he does are completely out of the ordinary. His creative mind and hands allow him to let his imagination run wild and be able to create monuments and sculptures such as these.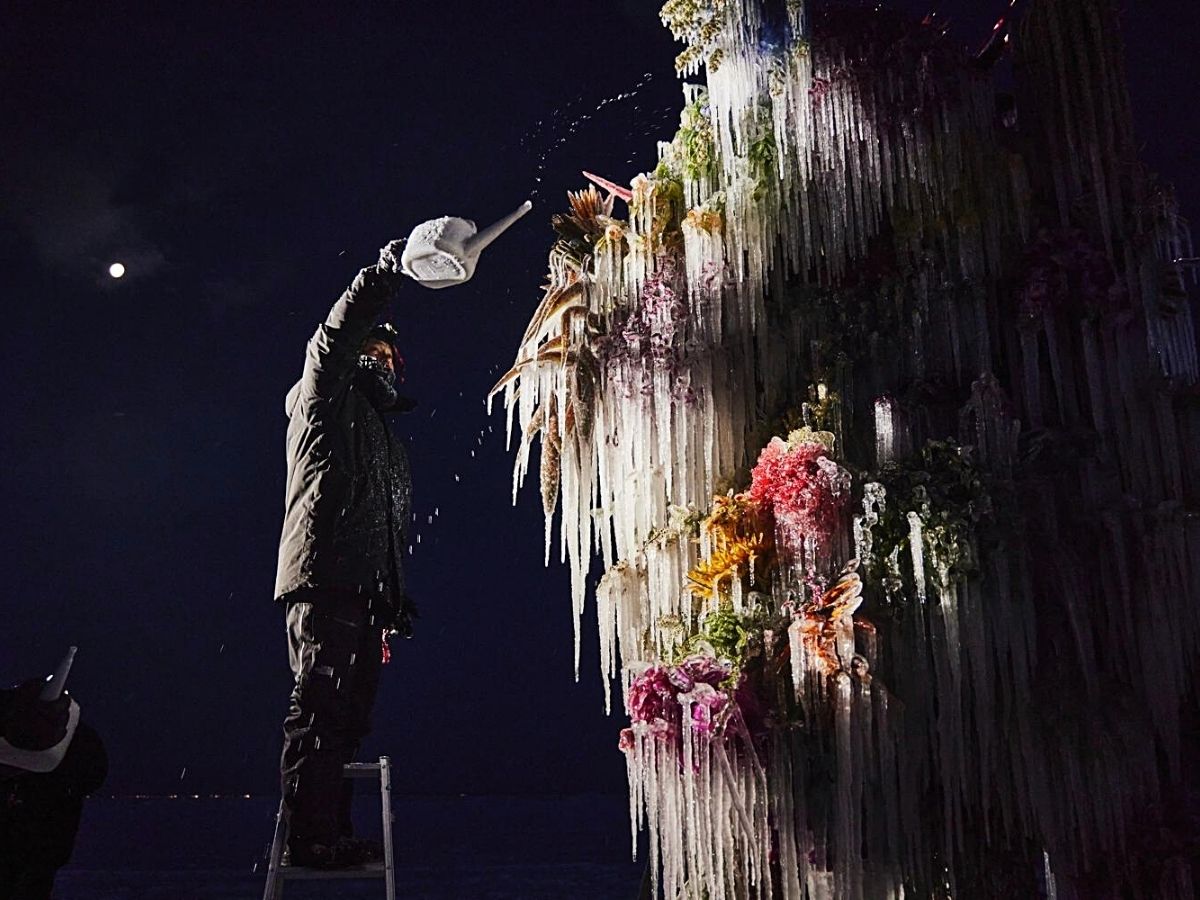 The first edition was composed at this same location in 2019 and again in 2021, with the only difference being the conditions that were slightly different each year. The artist is fascinated by how environmental factors such as temperature, wind, and precipitation can modify the surrounding landscape and make each version unique.
Find the Perfect Balance in Nature
Makoto has previously preserved a bonsai tree inside a future ecosphere, submerged elaborate bouquets in the deep sea, and launched flowers into space. The artist is currently researching the changing life of flowers by transporting them to frozen landscapes. He also created a spectacular design 'MEXX' in Tulum which when you see it, you'll want to visit this Mexican paradise.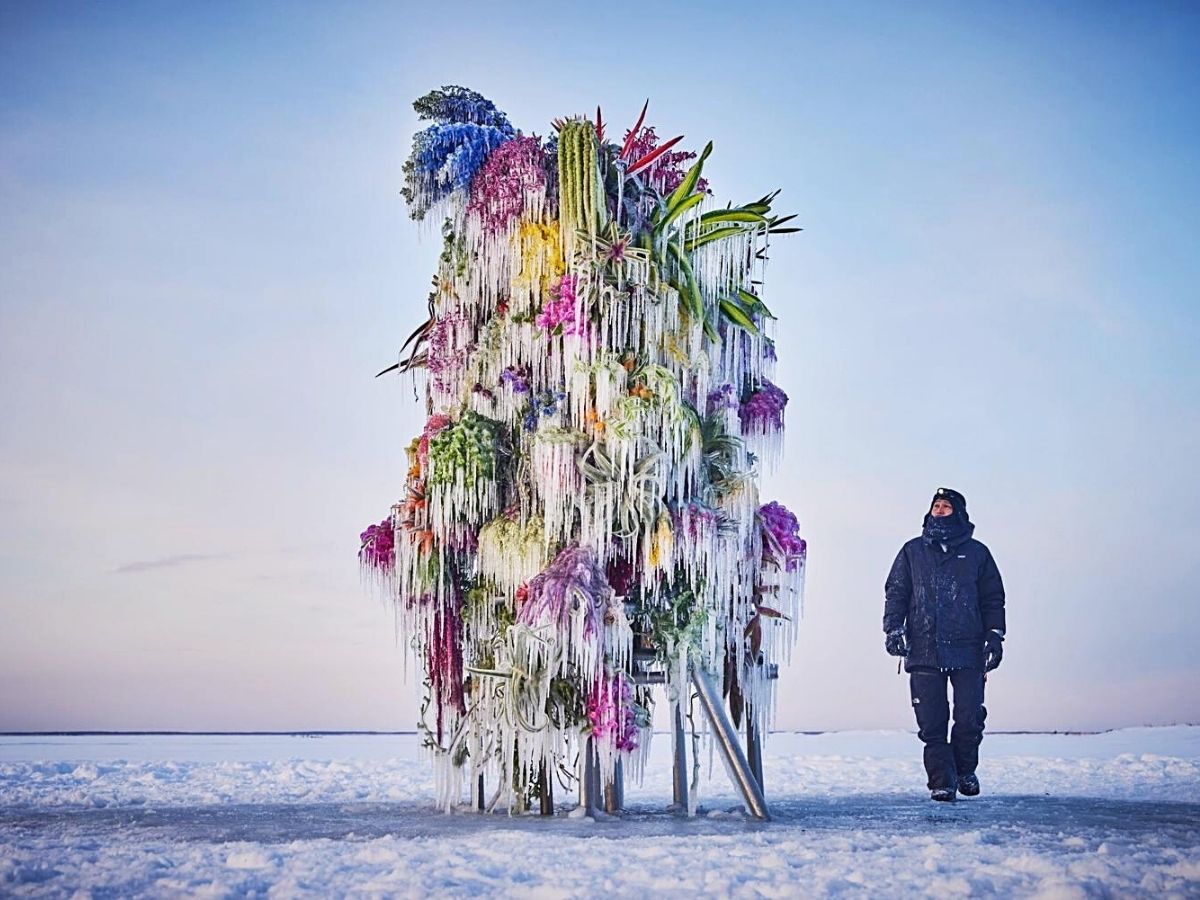 Working alongside and adapting to nature, as well as achieving a collaborative balance such that he is neither controlling nor controlled by it, is a key aspect of Makoto's technique. Bunches of flowers and vegetation in a variety of hues and textures are showered with water before solidifying into thousands of icicles on a scaffold surrounded by a field of snow.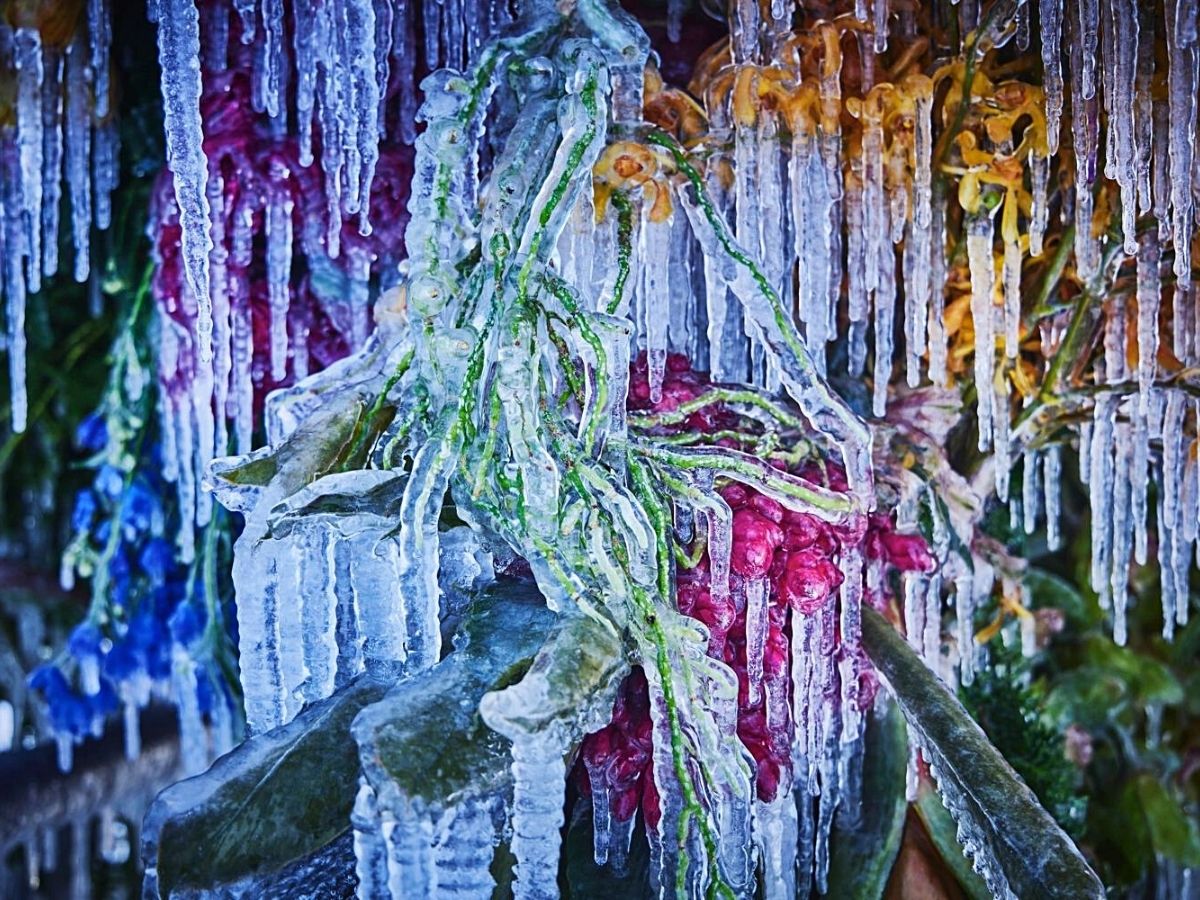 The artist and a crew of assistants worked all night, waiting for temperatures to drop so that the ice could form swiftly. The next morning, the sun unveiled the completed piece and, by intention, melted it.
More About Azuma Makoto
Azuma Makoto, a floral artist born in 1976, has been running a florist since 2002 and is now the owner of the haute couture florist 'Jardins des Fleurs' in Minami-Aoyama, Tokyo. He has worked hard as a flower artist both at home and abroad, including in New York, France, Germany, and Brazil. He led the Azuma Makoto Kaju Kenkyusho (AMKK), an experimental botanical group that investigates the potential of plants, and has been carrying out a wide range of studies in many disciplines since 2009. His diverse artistic works continually aim to explore the strange forms that only flowers and plants provide, and to transform them into something elegant and expressive, so increasing the existential significance of these forms.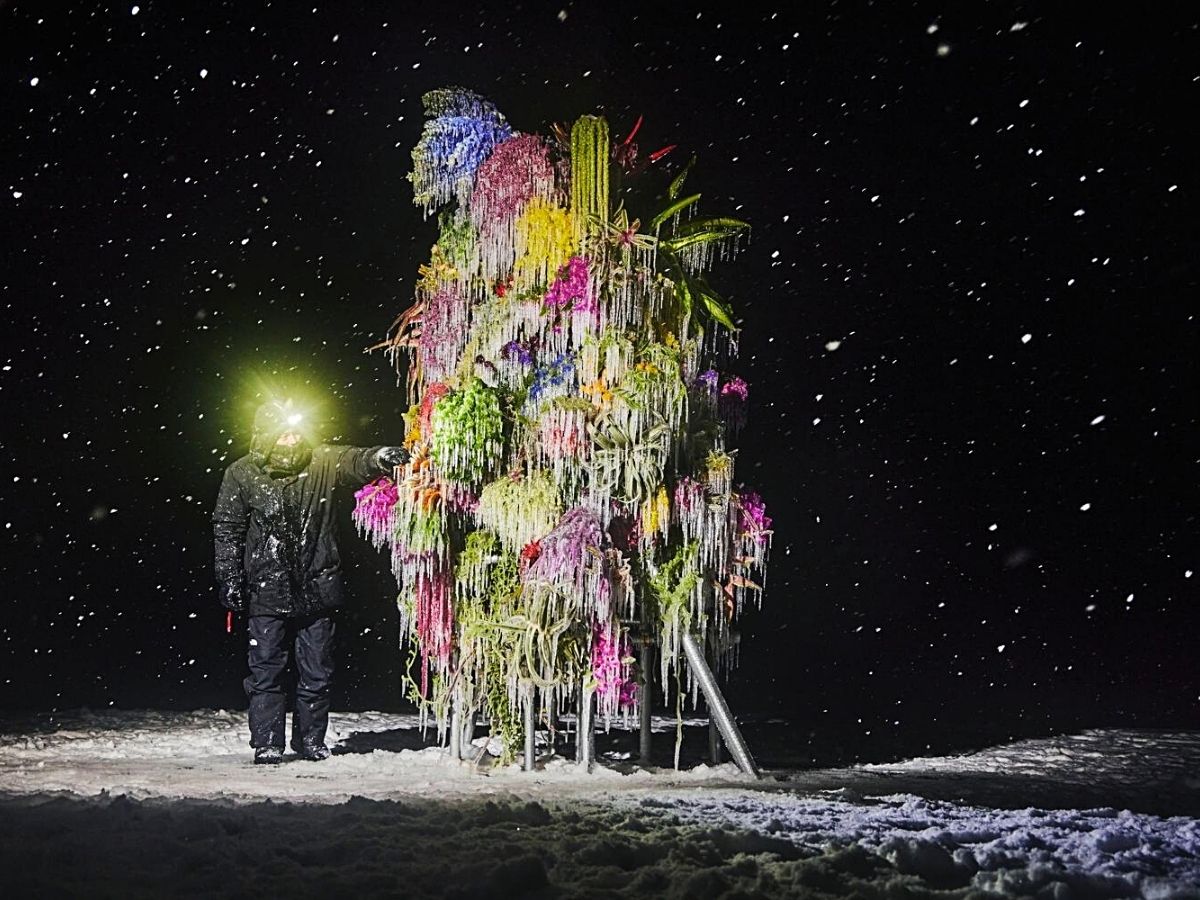 Azuma Makoto is the artist that established the 'botanical sculpture' genre. Among his most renowned works are the 'Exobiotanica' project, in which he launched a bonsai tree into space, and the 'Iced Flowers' series, which is the wonderful project talked about previously which depicts the changing life of flowers when they are immersed in frozen water. Or have you seen the project where he created a floral treasure under the sea?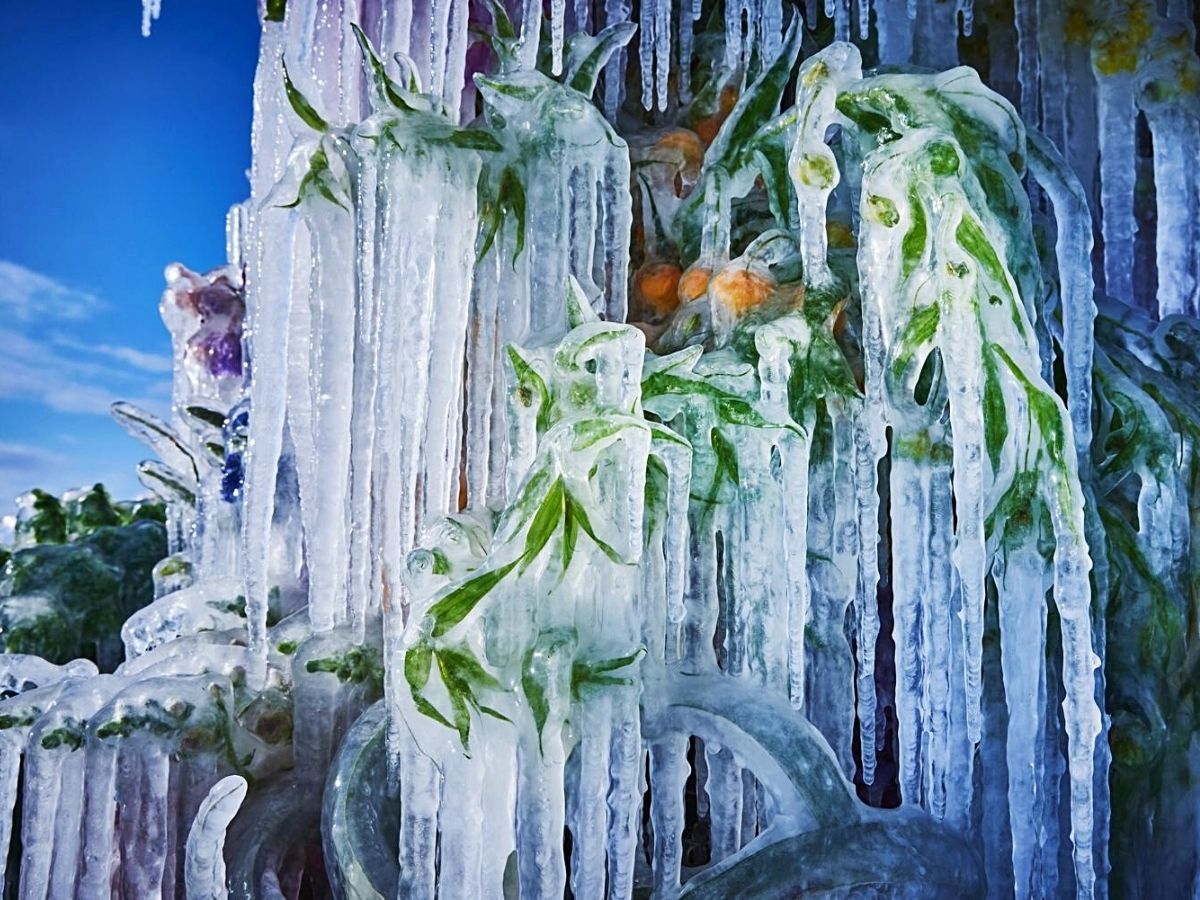 What do you love the most about Azuma Makoto? His creativity, imagination, and ability to foresee the world as a magical place are for sure some of the most special characteristics that define this gifted artist.