Rose Nova Vita has an incredibly beautiful meaning behind its name, and hence, the influence it has had on designer's floral creations. Nova Vita, meaning "New Life" is exactly what renowned floral designers have created with this spectacular white dreamy rose. You'll want to get a dose of Rose Nova Vita ASAP!
Rose Nova Vita
Why is the perfect rose to work with according to a few floral designers? The perfection evidently comes from its purity, intriguing big head, and great opening on the vase. These characteristics make Rose Nova Vita, now available at Decofresh, very easy to work with and the perfect choice for any wedding bouquet or floral arrangement.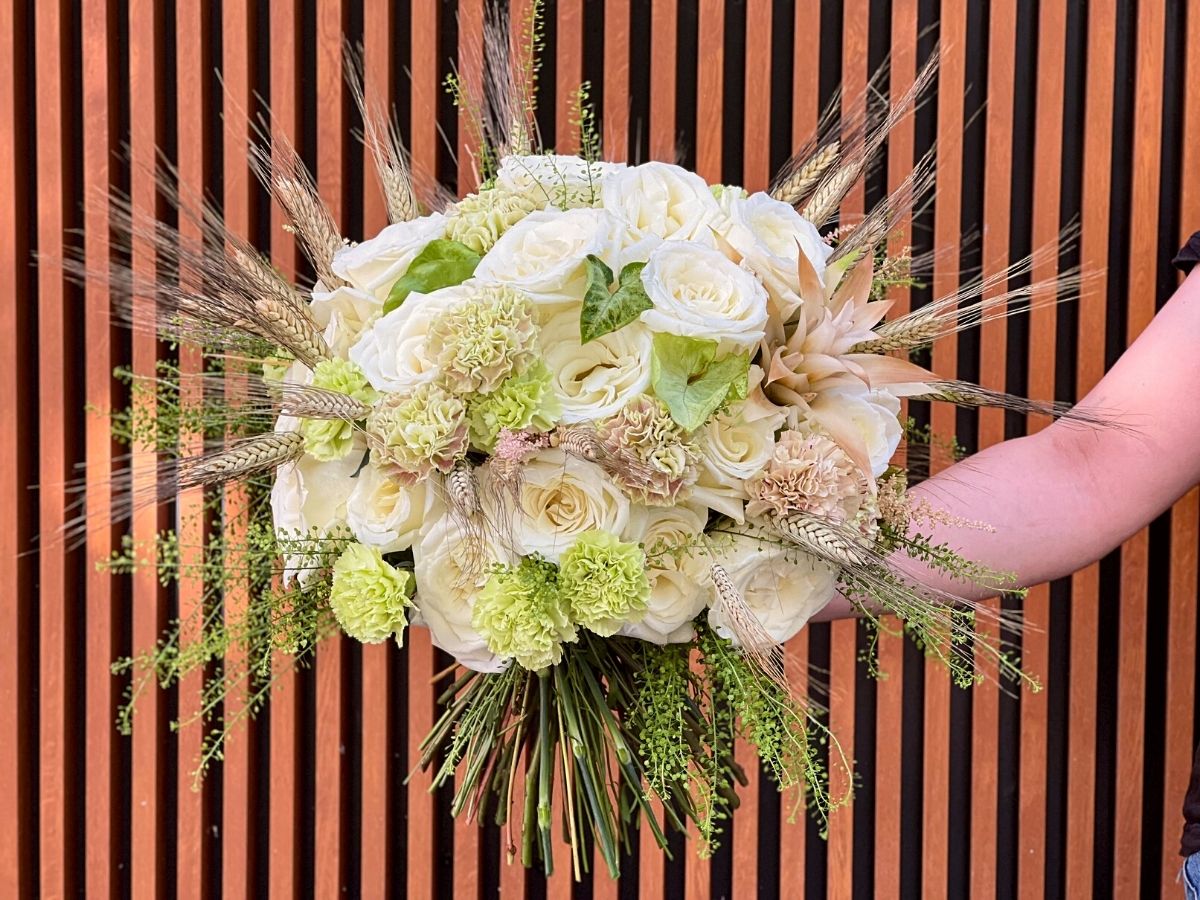 Curious to know how this rose has actually overhauled and revolutionized the lives of floral designers? Keep reading to know more.
How Rose Nova Vita Changed the Bouquets of Claudia Tararache
The skillful and very well-known Romanian floral designer Claudia Tararache shares the marvelous experience she had while creating a very delicate-looking bouquet using Rose Nova Vita.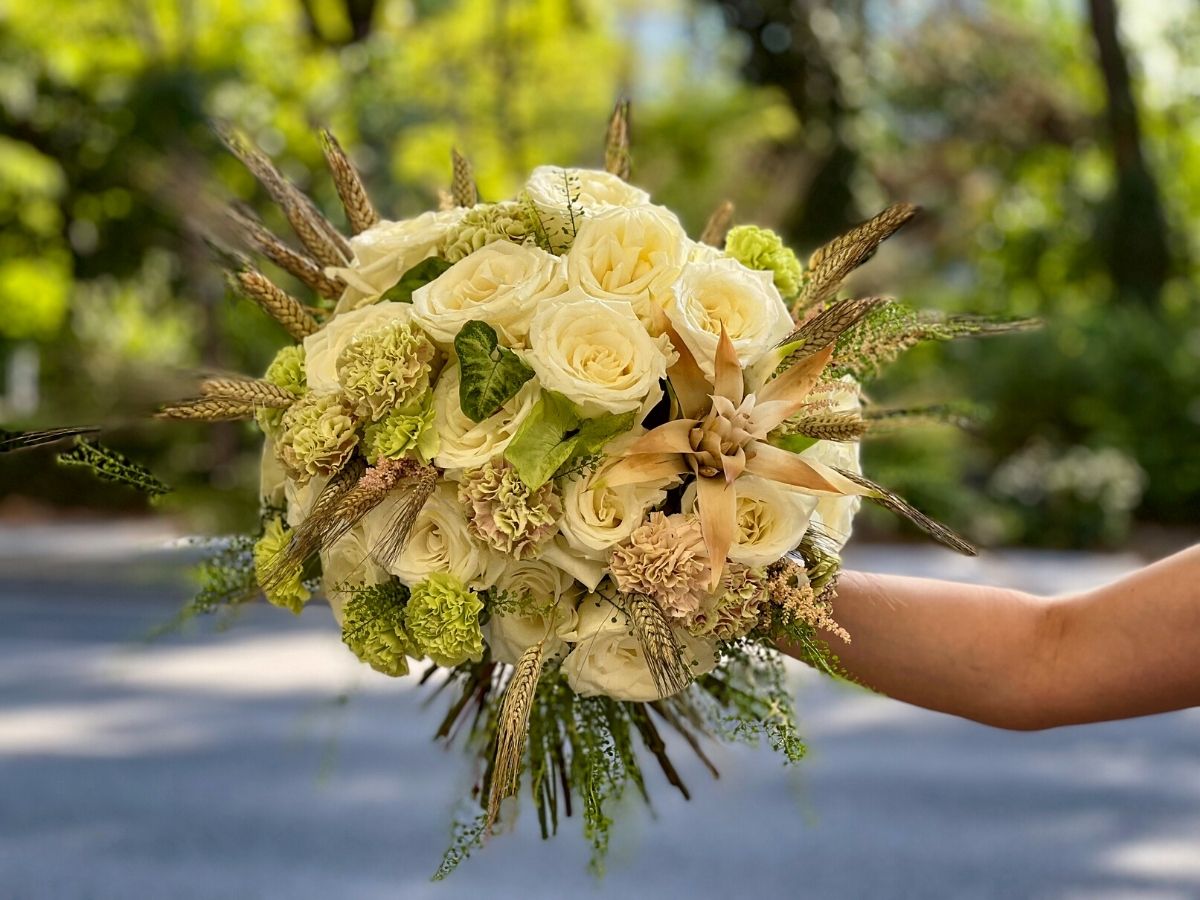 She is very happy to share that the Nova Vita rose is a luxurious but also a romantic rose that allowed her to create a dreamy white rose arrangement. Claudia Tararache mentions:
"I was delighted with the pureness of its petals, while its delicate fragrance creates the perfect harmony with everyone's heart."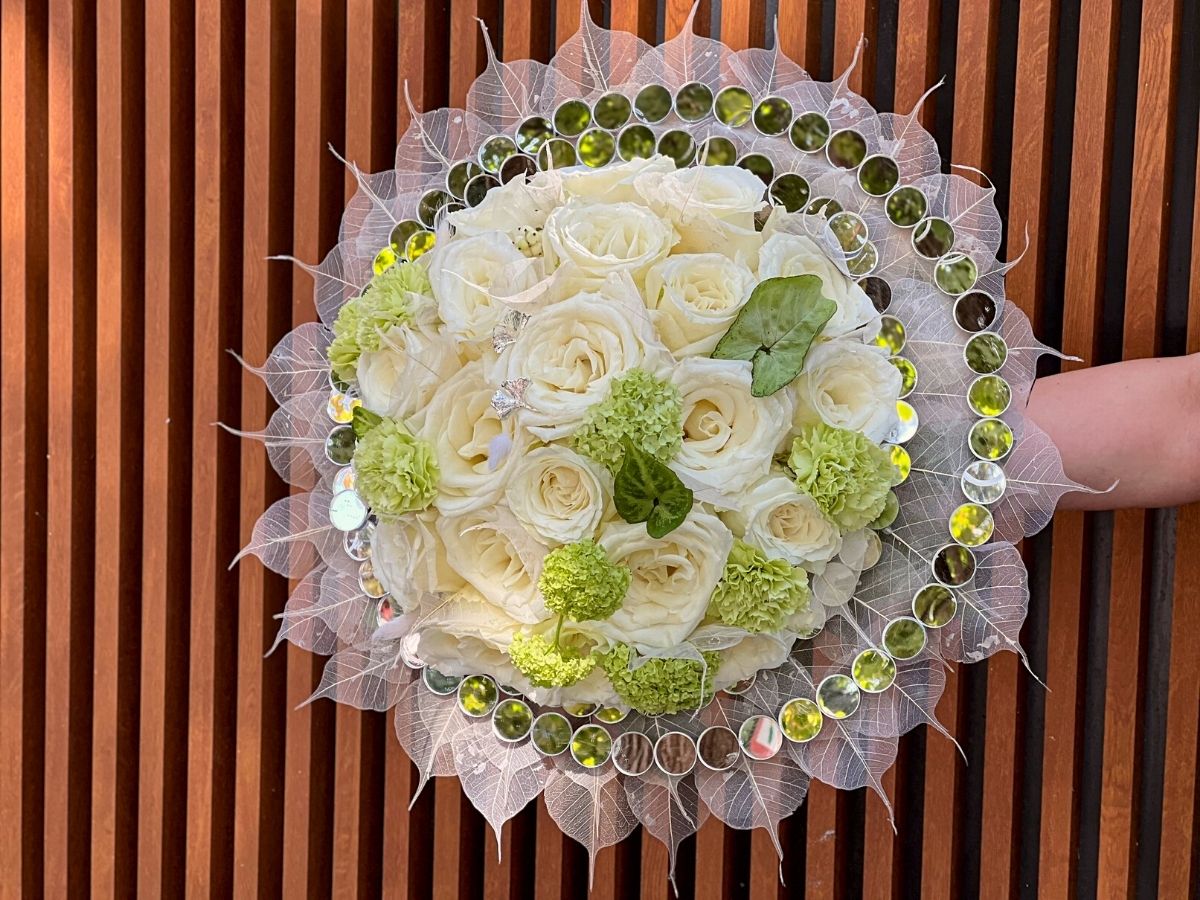 Andreas Frank's Impression of Rose Nova Vita
The German floral designer Andreas Frank from Blumenwerk Neudenau loves to show the world, and most importantly the potential and effect of flowers through his eyes. In this case, he tried Rose Nova Vita for one of his most recent makings, and the result was beautiful.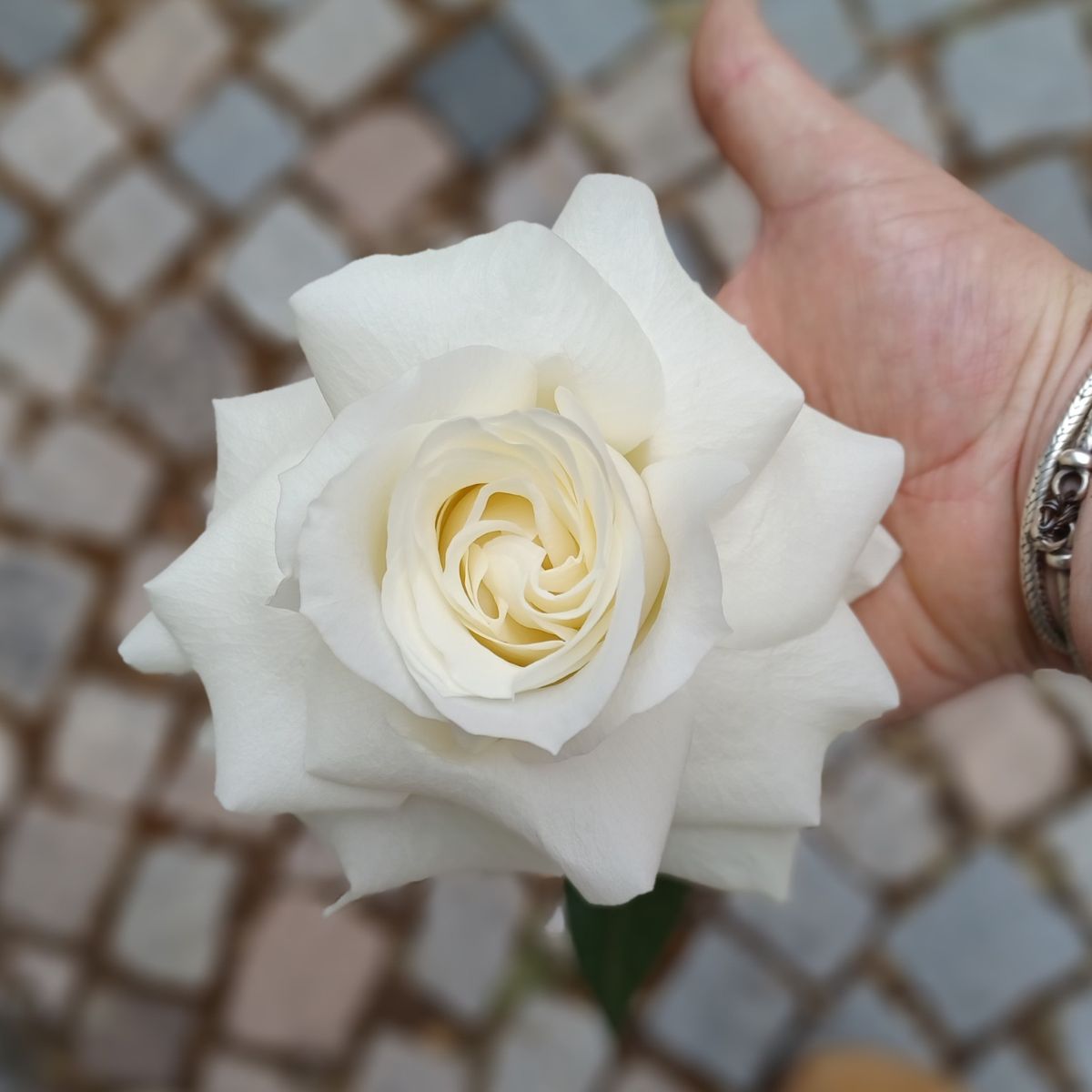 For Andreas Frank, Rose Nova Vita was like love at second sight. At first, he thought it might be another "white rose with a tall head" which he personally doesn't like, but then he carefully chose one for a bridal bouquet, and boom... it transmitted pure love! It was a dream working with this white rose, especially for special workpieces.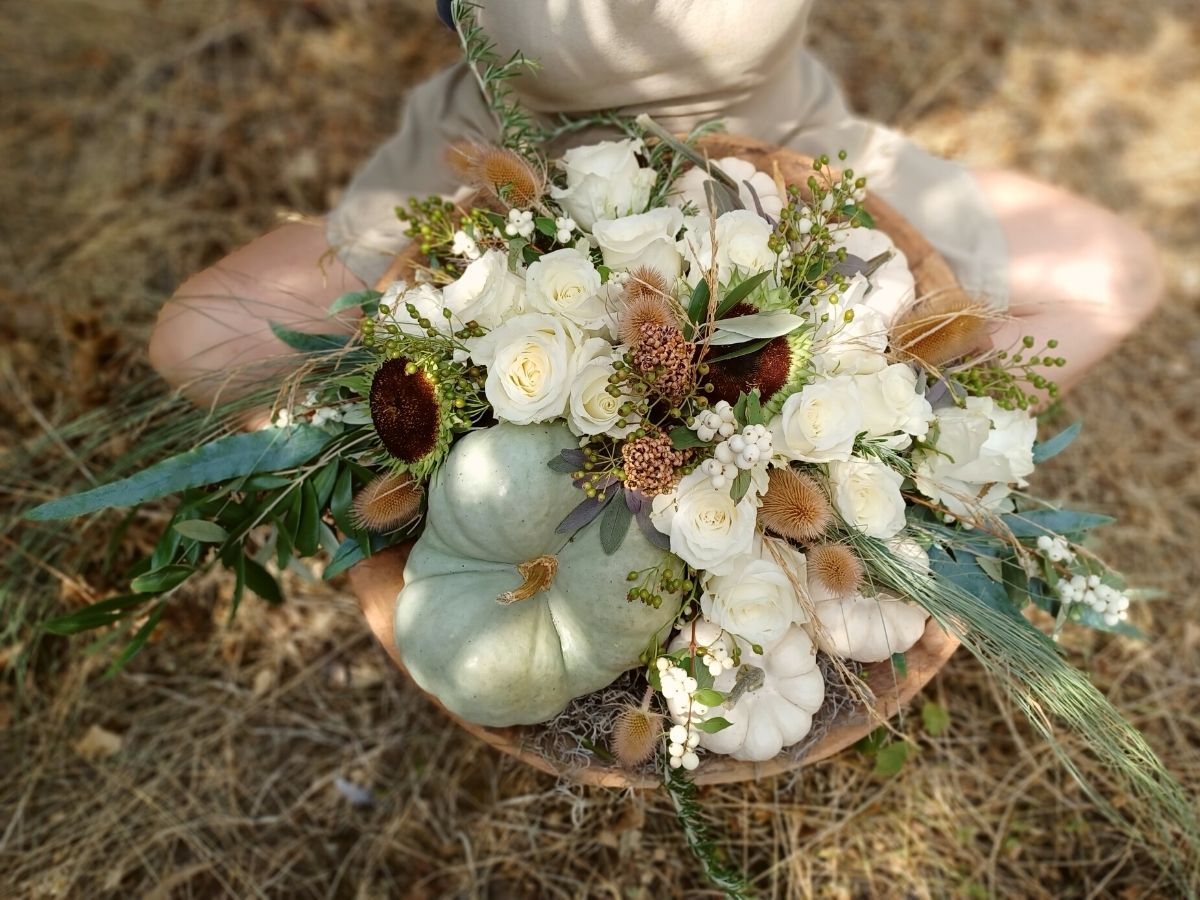 Kristina Rimiene and Her Love for Rose Nova Vita
For weddings, it can sometimes be quite a struggle to find a perfect white rose with a nice shape featuring big petals and a big wide-open blossom.
"I was lucky to be introduced to this wonderful flower which will now be among my first choice when I need something beautiful in perfectly white color scale." Kristina Rimiene
Kristina Rimiene shares that Rose Nova Vita was just the perfect flower for the wedding where she needed a white – dusty pink dahlia-rose-delphinium combination for the table centerpieces and other floral decorations.
Fiori Bloemen Loves the Romance Rose Nova Vita Portrays in Its White Color
According to Fiori Bloemen, this rose is a modern romantic rose that opens beautifully. Rose Nova Vita is pure white and does very well in bridal bouquets. If you're looking for a romantic look, it's definitely a must-have.
Rose Nova Vita Is Available at Decofresh
Looking to add that extra pinch of delicacy to any bouquet or special arrangement? Rose Nova Vita will definitely be your ally to achieve the dreamiest white designs, now available at Decofresh Aalsmeer.
The breeder, United Selections has made it possible for these beauties to be in hands of such incredible floral designers, who once again, have nailed their floral designs.