Being back at the Thursd Online Trade Fair (TOTF) and sharing all the great things our customers are achieving with Philips LED lighting solutions, is something we are very excited about. In our booth at the previous TOTF, we focused mainly on growers of
cut flowers
. During this edition of the TOTF, we would like to share the stories of our potted plant growers. We hope you enjoy them!
LED the Growers Do the Talking
Growers use our LED lighting solutions for a wide variety of reasons: to produce high-quality flowers year-round, to grow stronger plants, to improve efficiency and sustainability, and to reduce their energy usage by up to 50%. This benefits the entire chain, ultimately resulting in stable, high-quality, sustainable flowers, and plants for the consumers. On this page we would love to share the stories of our end-customers: the growers, to give you more insights into the benefits of our Philips LED lighting solutions.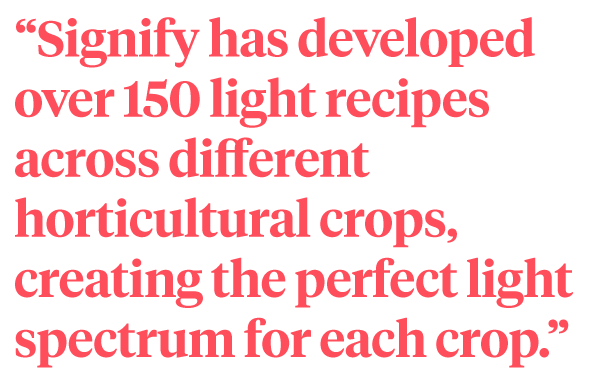 If you have any questions on how you can improve your crop with our Philips LED lighting solutions, please contact our floriculture colleagues via
this link
. But, enough about us. Let's focus on the growers.
Rudy Raes
Rudy Raes from Belgium is one of the frontrunners when it comes to applying LED grow lights in floriculture. In their quest to continuously improve plant quality, they invested in Philips LED lighting for their young plant production greenhouse in 2016. Their customers (primarily professional gardeners and mail-order companies) want perfection, nothing more and nothing less. Research conducted with PCS Ornamental Plant Research showed that better quality could be obtained with LED. In search of the right supplier, Raes got in touch with Philips Horticulture LED solutions. "Philips has a lot of knowledge about light, for example, about its relationship to plant growth and crop management. To us, Philips is not just a sparring partner, but also a source of information," says Rudy Raes, Owner of Rudy Raes Bloemzaden NV. "The uniformity and the quality of our crops have greatly improved. This is how LEDs provide better rooting," according to Raes. Due to the higher light level and the better uniformity of the light, the crop is stronger, fuller, and more compact. Rudy Raes continues to expand in LED lighting. To learn more about how Rudy Raes uses our GreenPower LED grow lights, please
read the full story
.
Kalamazoo Specialty Plants
Kalamazoo Specialty Plants from the United States propagates hundreds of varieties of bedding annuals and perennials. This young plant company on the other side of the Atlantic also achieved great results with Philips LED grow lights. LED lighting has brought them significantly faster rooting, healthier, stronger, more compact plants, better foliage color, and thicker stems. Next to reaching better quality the LED grow lights also allow Kalamazoo to produce more plants while using less energy. The newest generation of Philips LED modules are twice as efficient as the traditional HPS modules. This means that growing young plants under LED significantly reduces the carbon footprint of the final product! Please find the complete story of Kalamazoo Specialty Plants
here
.
Queen
We have also seen strong results of our Philips LED lighting solutions for kalanchoe. Since 1939, Queen from Denmark, one of the world's premium growers of both potted and cut kalanchoe, has bred kalanchoes to make them more compact, which is something that their customers value. Compactness can be achieved by breeding and applying plant growth regulators, but also with LED grow lights. "We wanted to find a way to produce our plants with only LED, as heat can cause the plants to stretch," says Frands Jepsen, Managing Director at Queen. By expanding its LED lighting, Queen has gained immense control over its entire growth process. "The kalanchoes really benefit from the LED's light," says Frands, "We get two to three days faster rooting, which is 25% faster, all year round." The cool LED lights mean Queen can add lighting in the summer without increasing heat on the propagating plants. In Denmark's long, dark winters, Queen is able to increase the light levels by 30%. In the greenhouse, the addition of LED toplighting helps cut costs, particularly from late spring to early winter, when electricity rates are highest. "LED toplighting has led up to a 15 percent increase in our number of buds," says Jepsen. "We also see more side shoots and higher numbers of buds on each side shoot. The increased number of long days also means Queen has to spray the plants less with plant growth regulators, which is a considerable cost saving." Take a
virtual reality tour
at Queen, or read
their story
.
Walters Gardens
Another grower who has a long experience growing with Philips GreenPower LED lighting, and who continues to expand is Walters Gardens, a market leader in the ornamental industry based in Michigan, U.S. "We were looking for a lighting option that could reduce our energy consumption while expanding our lit growing space," says Walters Gardens' Aren Philips, Finishing Lead Grower at Walters Gardens. Under Philips LED grow lights, Walters Gardens noticed many favorable results. Besides the benefits of saving on energy costs, the other benefits include: - Stronger roots due to more active root hairs - Fuller plant tops - The hostas are more active, requiring less use of PGRs
Latest Additions to Our Portfolio
In March 2021, we expanded our product range with the new Philips GreenPower toplighting force. This product raises the bar in LED horticultural lighting: using the same amount of electricity as an HPS (1040 Wat) module with two times the light output (3600 μmol/s). Next to the GreenPower toplighting force, with efficacies up to 3.7 μmol/J, the product ranges of the proven Philips GreenPower toplighting compact and GreenPower toplighting linear have also been expanded with new products to improve efficacy, increase light output, and boost functionality and control options. These products complement the existing GreenPower LED lighting solutions and provide growers the tools to get the most out of today's floriculture market: optimizing growth predictability, improving crop quality, and increasing yield. With these latest additions, Signify offers flower growers, plant raisers, and breeders a broad range of products to find a tailor-made solution for every situation and every customer need. Whether you are looking for uniformity, efficacy, or high light output, we've got the product for you.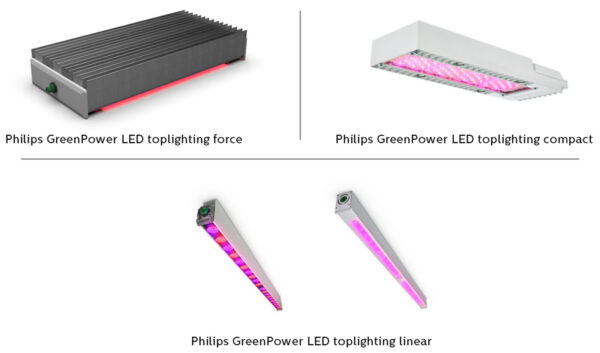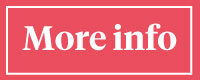 Can't Get Enough?
Find more stories from our floriculture customers worldwide here,
visit this link
.
About Signify Horticulture LED Solutions
Over 40 years ago, growers started using HPS artificial lighting to grow their crops. They soon found that increasing the lighting hours and light intensity had a positive effect on the production and quality. Then, 14 years ago, Signify (formerly known as Philips lighting), being a pioneer in new lighting technology, created a new LED grow light. Over the years, LED grow lights have proven to have significant advantages over HPS: LEDs don't emit as much heat as HPS does, and they are much more energy-efficient. More importantly, LEDs enable the development of customized light recipes. In cooperation with a global network of research partners, Signify has developed over 150 light recipes across different horticultural crops, creating the perfect light spectrum (meaning the combination of different light colors) for each crop. Roses, for instance, have different light needs than Chrysanthemums. The possibilities with LED grow lights are immense and offer many advantages to the entire value chain: from breeders to consumers. For more information on our LED solutions please contact our floriculture colleagues via this
link
.
Contact Signify
For more information, questions or requests, do not hesitate to contact us.