Flowers, plants, and much many nice stuff for in and around the house. That is what the flower shop of Bresser Bloemen offers. Owner Bart Bresser also has an impressive track record as a floral designer and is responsible for the decoration of countless large events, parties, and fairs at home and abroad. The recently introduced Mangave plants are something he is very happy with.
Mangave
Bart Bresser explains that one of the reasons he is such a fan is that Mangaves do really well in a container and are very easy to look after. Not only outdoors, but indoors as well. As long as you give them enough light. Because it's the UV light that gives the Mangaves beautiful colors. And what about that?
Even watering them is optional if you don't want to. If you do, they quickly grow; otherwise, they tend to remain kind of inactive. Who wouldn't recommend actually giving them water since they want their plants to grow larger? These Mangaves grow incredibly quickly when compared to Agaves, which grow slowly.
A Big Fan
Bart was actually surprised to learn that the Agave and Manfreda were combined to create a 'Mangave'. The Mangaves are easy-to-look-after plants because they are succulents:
"They come in a variety of species, sizes, and hues. These qualities also make Mangave plants quite attractive. both indoors and outdoors. I can come up with various concepts to start utilizing them in contemporary interiors. They undoubtedly add value to your living room."
Low-Maintenance
Bart explains that Mangaves are low-maintenance, drought-tolerant plants that frequently make the ideal focal point for your garden, kitchen, or house. With the sun, colors evolve and grow more vivid. Bart says to pick a sunny location. And, when you plant them, make sure to give them enough space to develop in all directions. Or, for use indoors, place multiple plants together in a lovely attractive pot. This adds a wonderful touch to your interior or exterior.
Bart Bresser
Bart Bresser, a floral designer in the eastern part of the Netherlands, close to the German border, is a great example for fellow florists and entrepreneurs from other branches and an ambassador for the flower industry. In addition, Bresser has been chairman of the Entrepreneurs' Association of his village Gendringen for many years and is committed to many activities in the village without borders and voluntarily.
"A man who makes a very important contribution to the quality of life in the village,"
concludes mayor Otwin van Dijk of the municipality.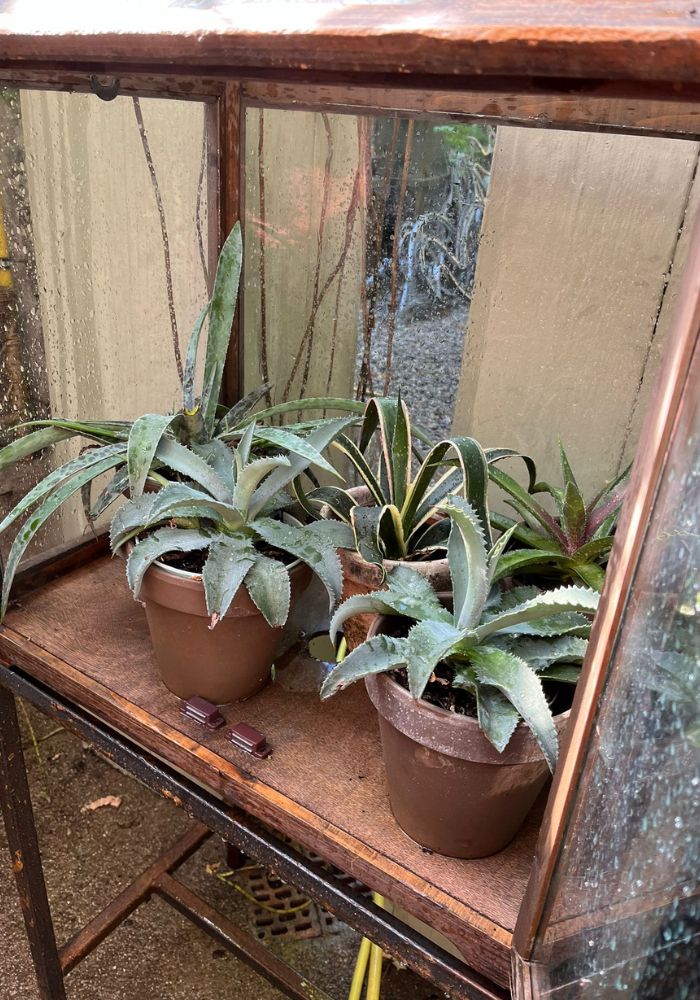 Also in the flower industry, Bart Bresser is a well-known designer who is open to learning more about novelties and specialties. Check Bart's Facebook page to see more from him.