Discover the fascinating world of Sempervivum Chick Charms® - a collection of succulents that will steal your heart and add a touch of charm to your home or garden. Chick Charms® rock the cork and conquer the world!
What Is Sempervivum Chick Charms®?
Sempervivum Chick Charms® is a collection of cultivars of the genus Sempervivum, commonly known as 'hens and chicks'. These succulents have been grown for centuries in Europe, and their popularity has spread worldwide over the years.
Chick Charms® are great to have because they are both beautiful and easy to care for. They require minimal watering and can survive in various weather conditions, making them a great addition to any garden or home.
They also have the ability to propagate quickly, creating a lovely carpet of succulents in no time.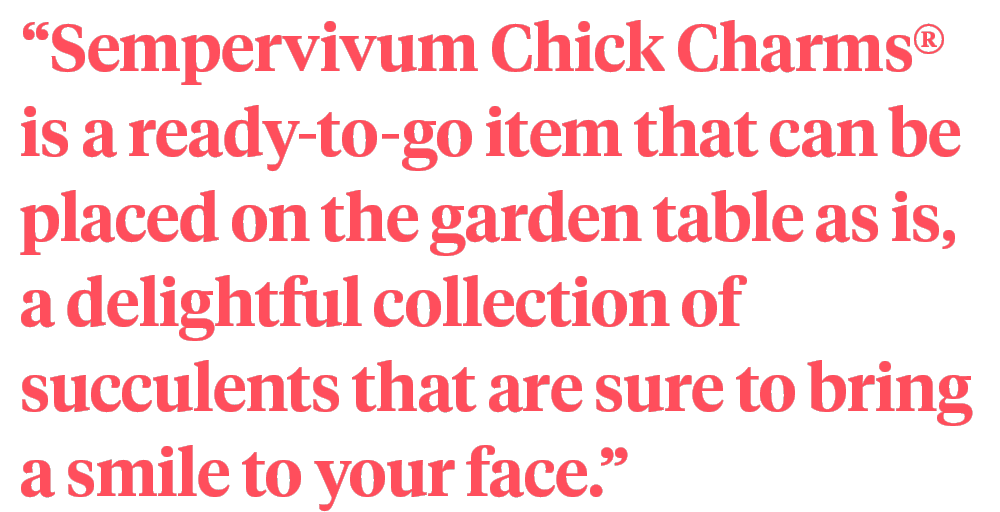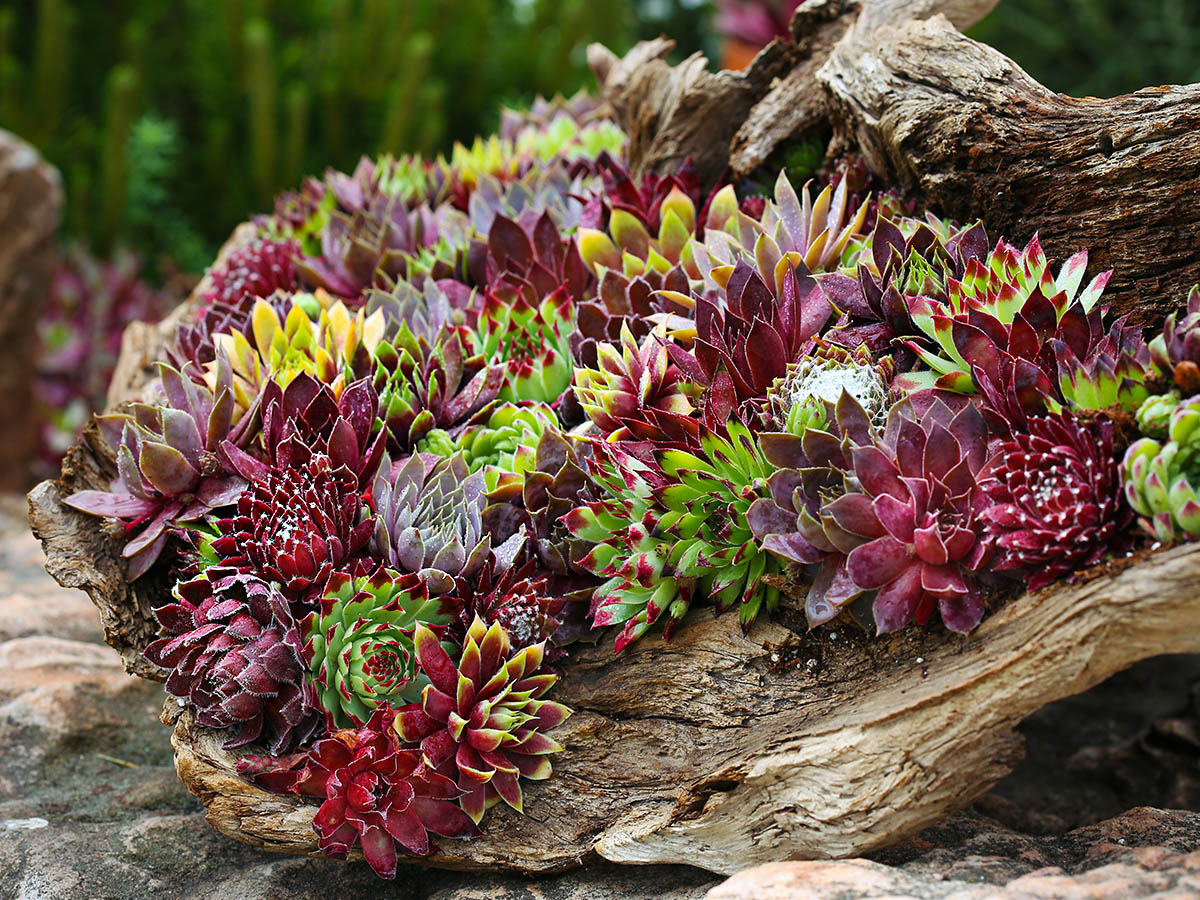 Sempervivum Chick Charms® - Cute and Unique
One of the main reasons why people love Sempervivum Chick Charms® is their adorable appearance. These succulents have unique rosette shapes and come in a variety of colors and textures, ranging from deep green to purple and even pink.
Sempervivum Chick Charms® are also loved for their versatility. They can be grown in pots, containers, rock gardens, and even on roofs. They are perfect for small spaces and can be used to create beautiful living arrangements that add a touch of greenery to any corner of your home or garden.
Finally, Sempervivum Chick Charms® are loved for their resilience. These succulents can survive in harsh environments and are drought-tolerant, making them a great choice for busy people who don't have much time to care for plants.
Grower Thijs Veldhuijzen from Sierteelt Services says about these plants:
"All year round, the Chick Charms® are surprising in terms of color, drought tolerance, heat resistance, and winter performance... But in the spring they are absolutely indescribably beautiful. You have to look at them!"
Chick Charms® - Perfect for Kids
Gardening with children: every parent knows that it can be incredibly messy, at times stressful, but also an unbelievably enjoyable experience. Pottering around in the garden is very rewarding for these little humans. Gardening promotes their sensory development, teaches them about the beauty and purpose of nature, lets them experience the wonders of our planet, and hopefully motivates them to sustain their own little back garden paradise when they grow up.
Let us not forget: today's children are tomorrow's adults. Our generation must teach them the value of nature, the incredible resources that growing your own food can bring, and the joys that the right varieties offer the local wildlife.
But there's one problem: today's gardens (and garden centers) aren't often prepared for little, clumsy, grasping hands pulling off leaves and petals as they pass by. And that's where the Chick Charms® comes in. These collectibles Sempervivum aren't just handsome: they are selected for the next generation of gardeners. Meaning they are 100% child-proof. Sun, shade, overwatering, underwatering, little feet trampling all over them: they will proudly survive it all. Giving the little ones not only something wholesome and natural to collect - but a great sense of pride and joy when they see their baby plants mature and blossom.
And these small gardening successes made by these young gardeners might just have a big impact on the world of tomorrow.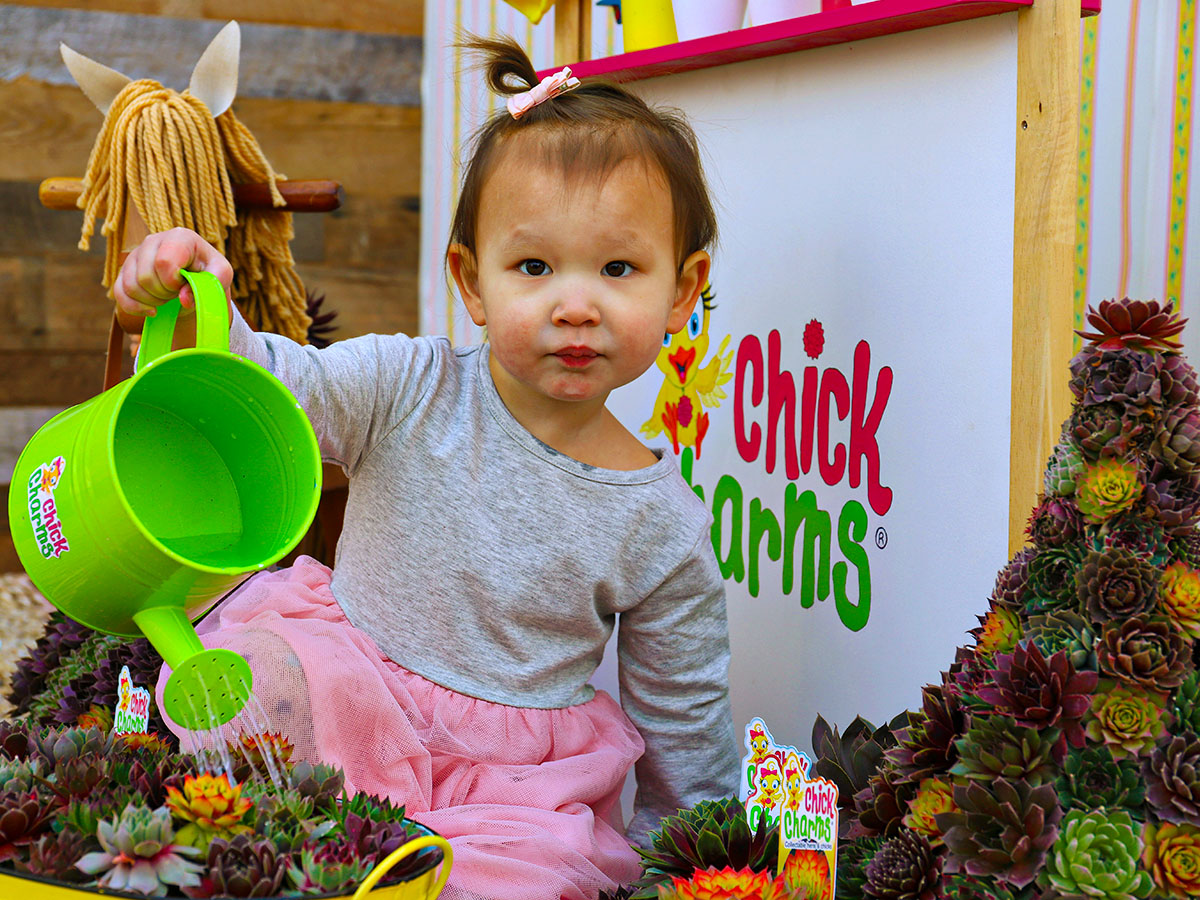 Chick Charms® Giants
You've hit the jackpot! Chick Charms® Giants is a series of extraordinarily big Sempervivums. Just check the radiant Chick Charms® Gold Mine. It's absolutely huge! You will need a pot size of about a gallon to fit them in. In the open garden, they can become even larger. This thriller will surely be a featured plant in your garden, providing year-round color with no maintenance.
Sempervivum Chick Charms® Giants don't grow that high, up to 12 cm, but they do grow wide, up to 30 cm, and will spread by offsets to form a radiant colony in your garden.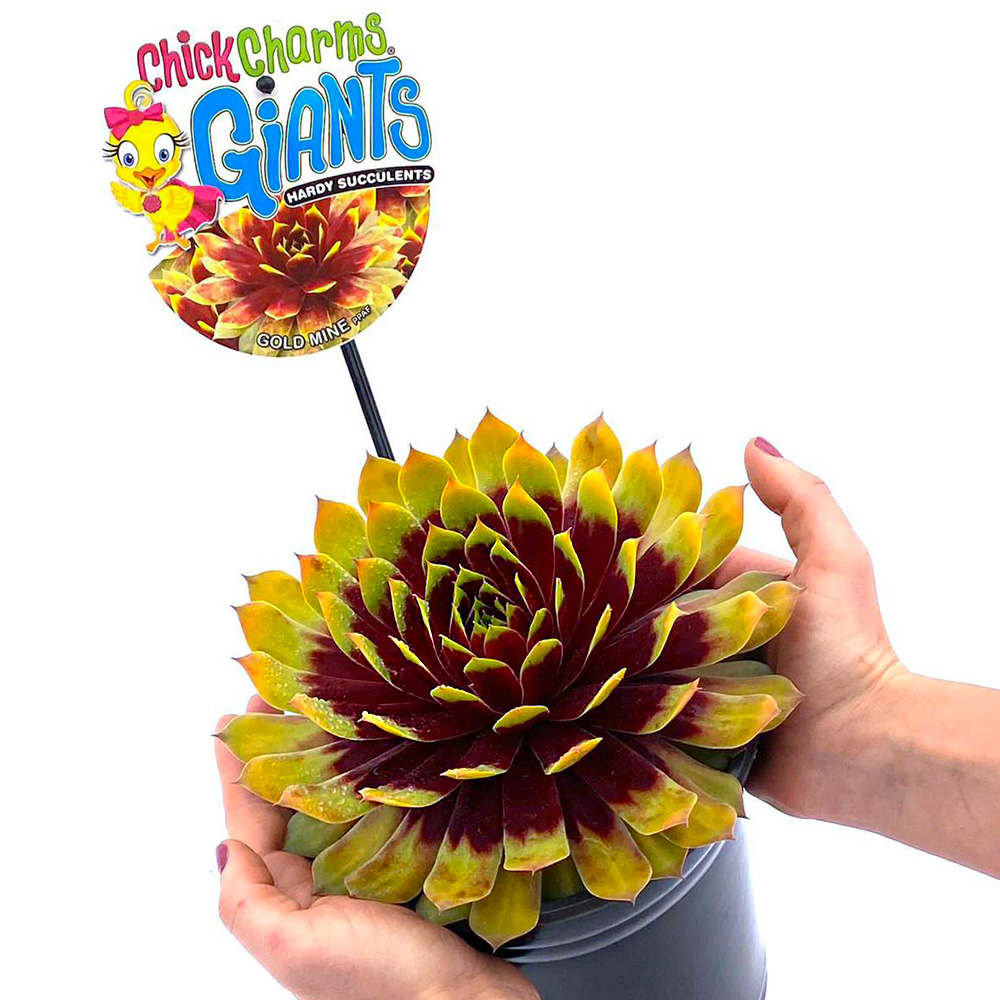 How to Care for Sempervivum Chick Charms®?
Watering and Sunlight
Sempervivum Chick Charms® are drought-tolerant, but they still need some water to survive. Water them deeply once a week during the growing season, and less frequently during the winter months. They also need plenty of sunlight, so make sure to place them in a sunny location.
Soil and Fertilizer
Sempervivum Chick Charms® prefer well-draining soil that is rich in organic matter. They don't need much fertilizer, but you can give them a light dose of succulent fertilizer in the spring if you wish.
Propagation
Sempervivum Chick Charms® propagate quickly and easily. Simply remove the offsets from the mother plant and plant them in well-draining soil. They will quickly root and start growing into new plants.
Pests and Diseases
Sempervivum Chick Charms® are generally pest and disease-resistant, but they can sometimes fall victim to mealybugs, spider mites, or fungal infections. To prevent these issues, make sure to keep your plants clean and dry, and remove any infected or damaged leaves immediately.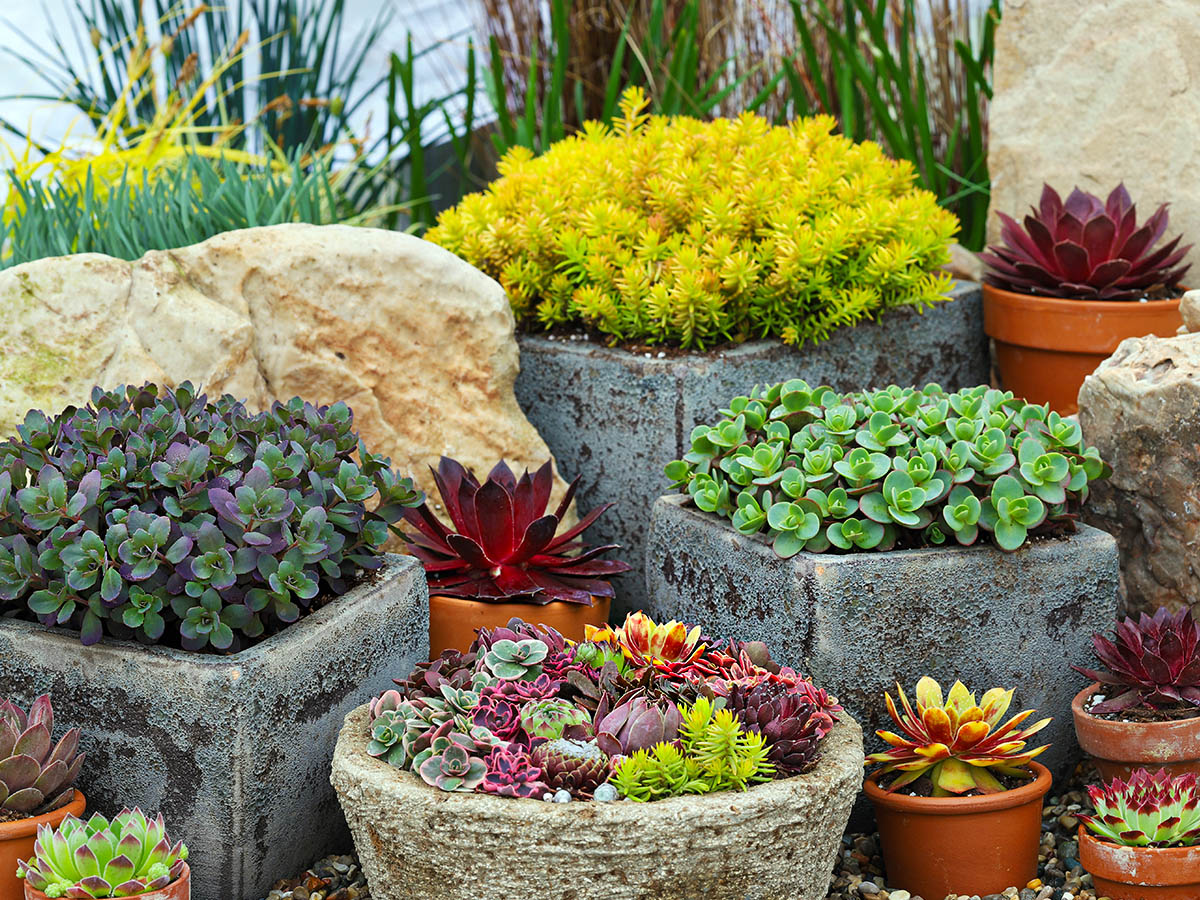 Your Ready-To-Go Succulent
Sempervivum Chick Charms® is a ready-to-go item that can be placed on the garden table as is, a delightful collection of succulents that are sure to bring a smile to your face. With their unique shapes and colors, versatility, and resilience, these succulents are perfect for anyone looking to add a touch of greenery to their home or garden. And with their easy care requirements, they are an ideal choice for busy people who don't have much time to care for plants.
In Europe, they are currently only cultivated and available at Veldhuijzen Sierteelt.
Photos courtesy of Garden Solutions.