In Maria Marta Morelli's luxurious oil paintings, delicate peonies bloom almost through the canvas. The works represent the Buenos Aires-based artist's fascination with the cycle of time and the way flowers convey youth but also "the unbearable finitude of life," she says. "With their incredible, though fleeting, beauty and freshness, they fill us with hope and convince us that life is worth living."
Maria Marta Morelli Makes Flowers Burst to Life on Her Canvas
Morelli is very interested in the cycle of times and considers herself an environmental painter, focused on Mother Nature's beauty. Maria says: "I find beauty in every natural object, under natural light, and I can't help painting them, representing any detail I see." The artist uses strong contrasts between light and shadows as a visual effect in order to attract the viewer's attention and show them an extreme reality.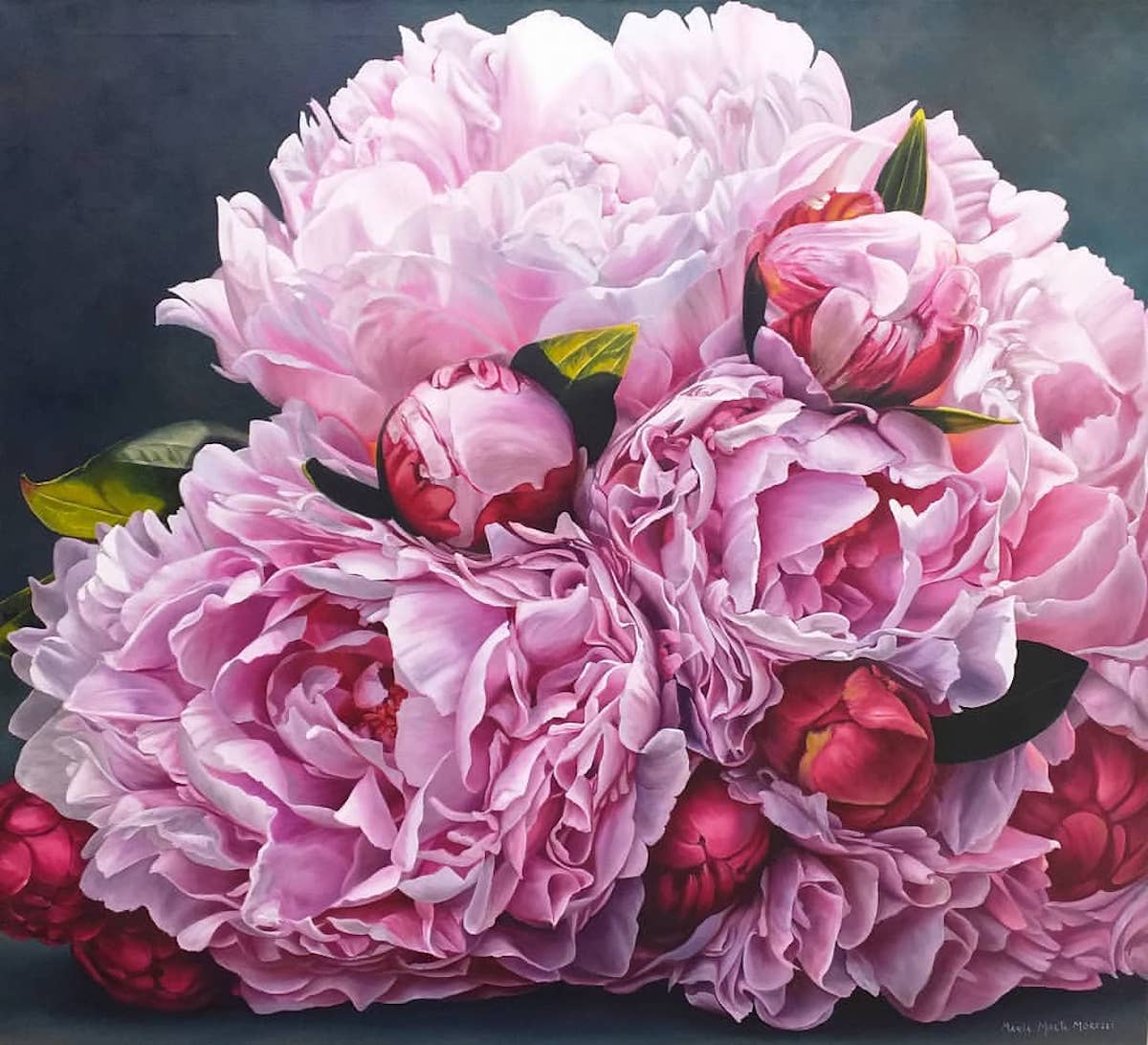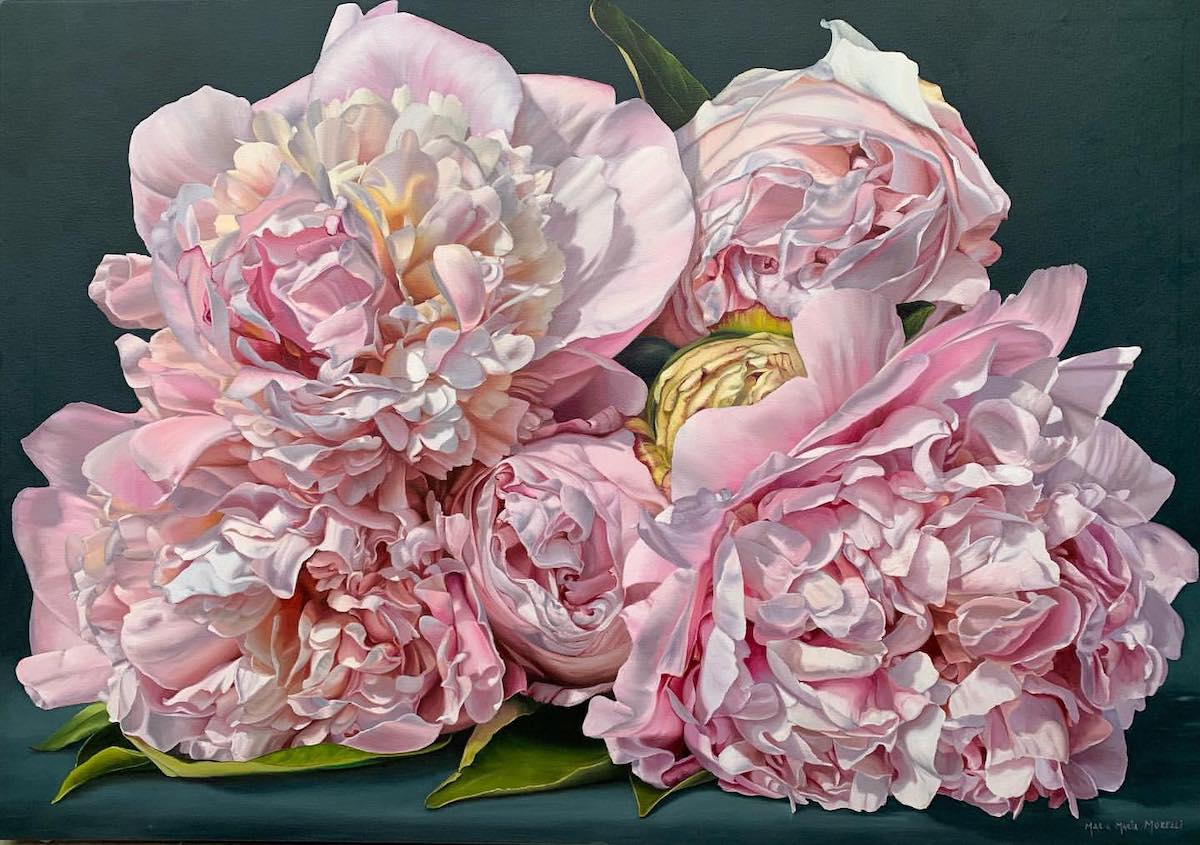 A Life Worth Living
Flowers represent youth, sensuality, tenderness, splendor, passion, love, and beauty, but at the same time, they represent the unbearable finitude of life. However with their incredible beauty and freshness, although transitory, they fill us with hope and convince us that life is worth living.
Showing the Beauty of Each Stage of Life
The flowers Maria usually paints, like peonies and roses, have a structure with enveloping petals, tender like the arms of a mother embracing her child and also sensual like woman's bodies. She likes to think of these curved structures as the beautiful female bodies from Renaissance. Her favorite compositions are the ones that have a variety of colors and shapes, with flowers that begin to wither combined with fresher ones and buds as well - showing the beauty of each stage of life.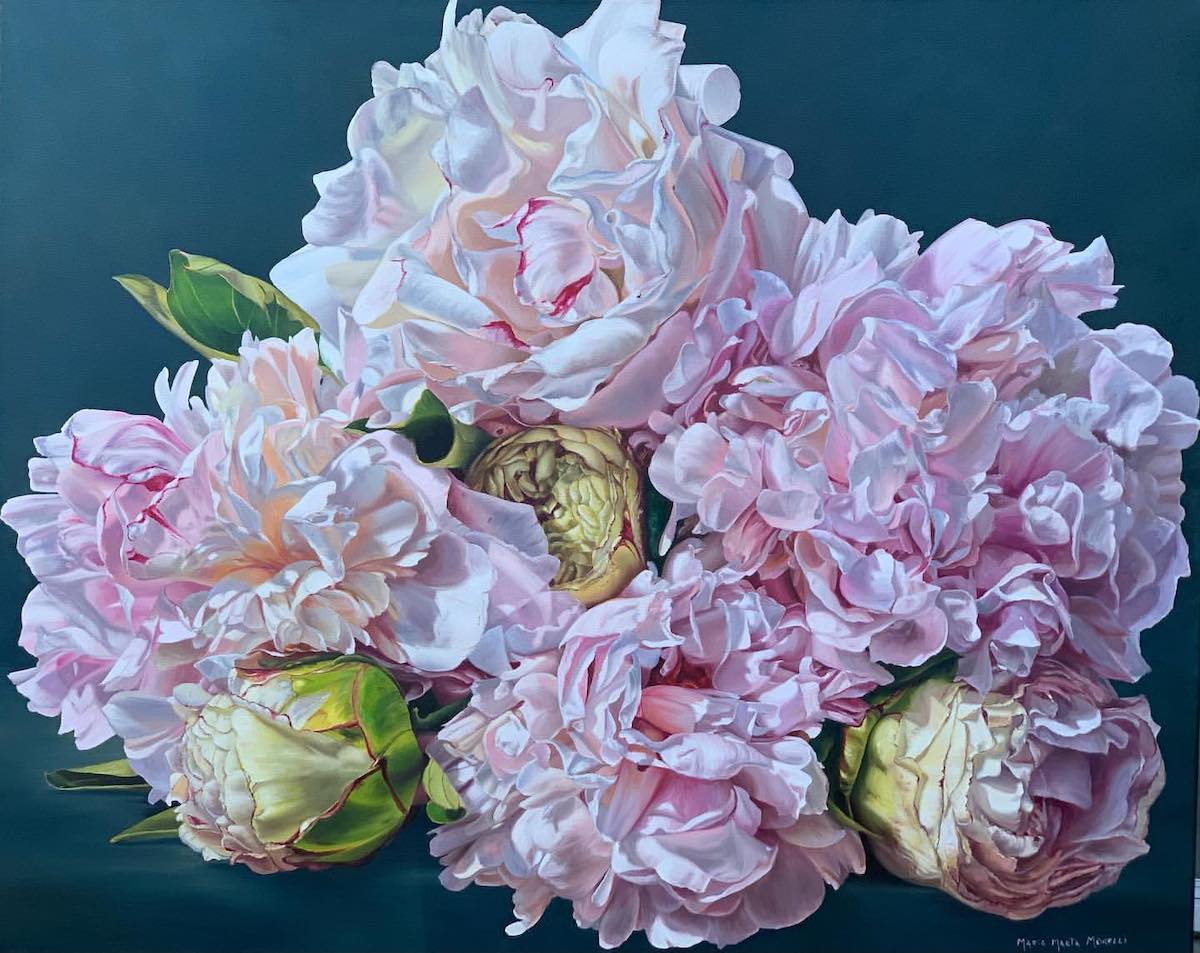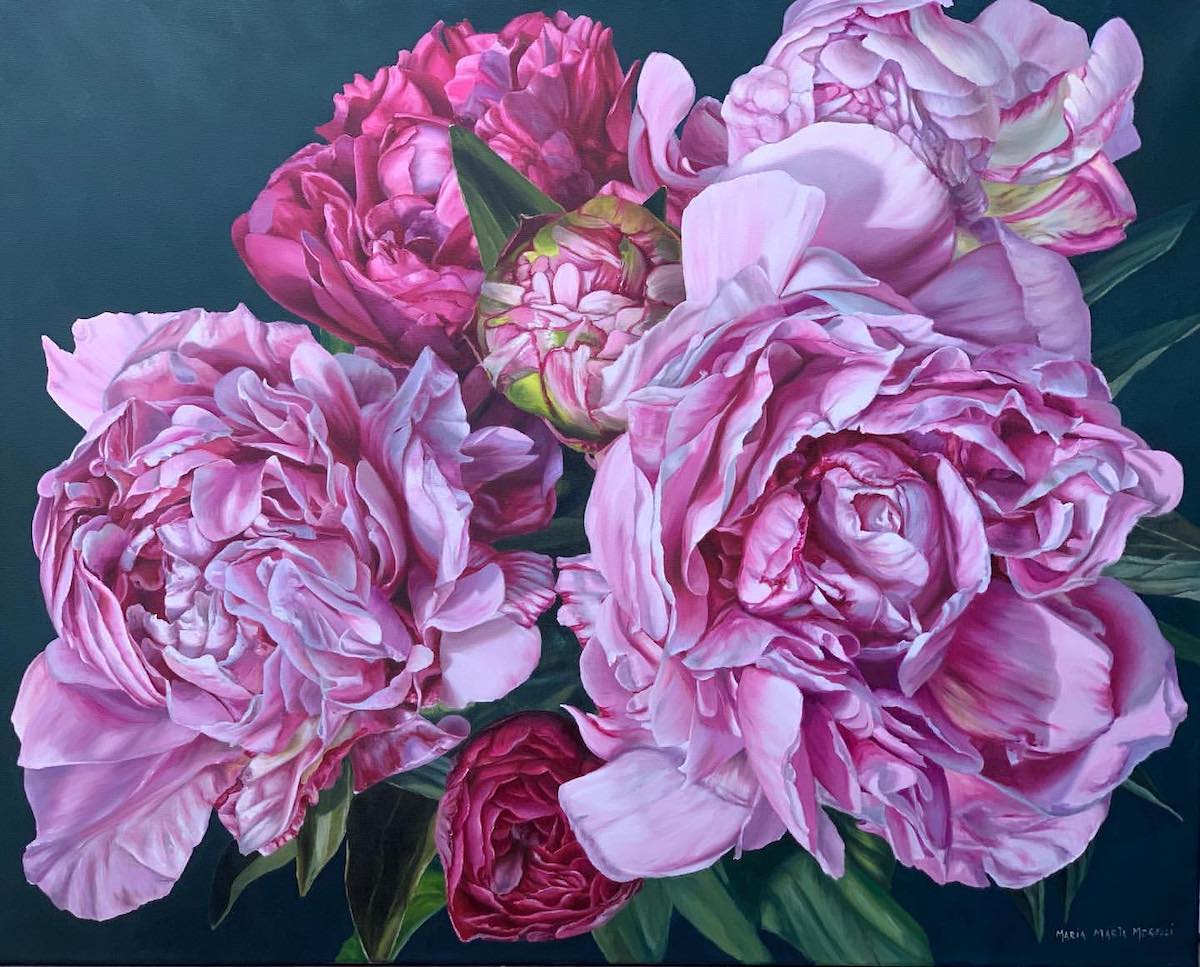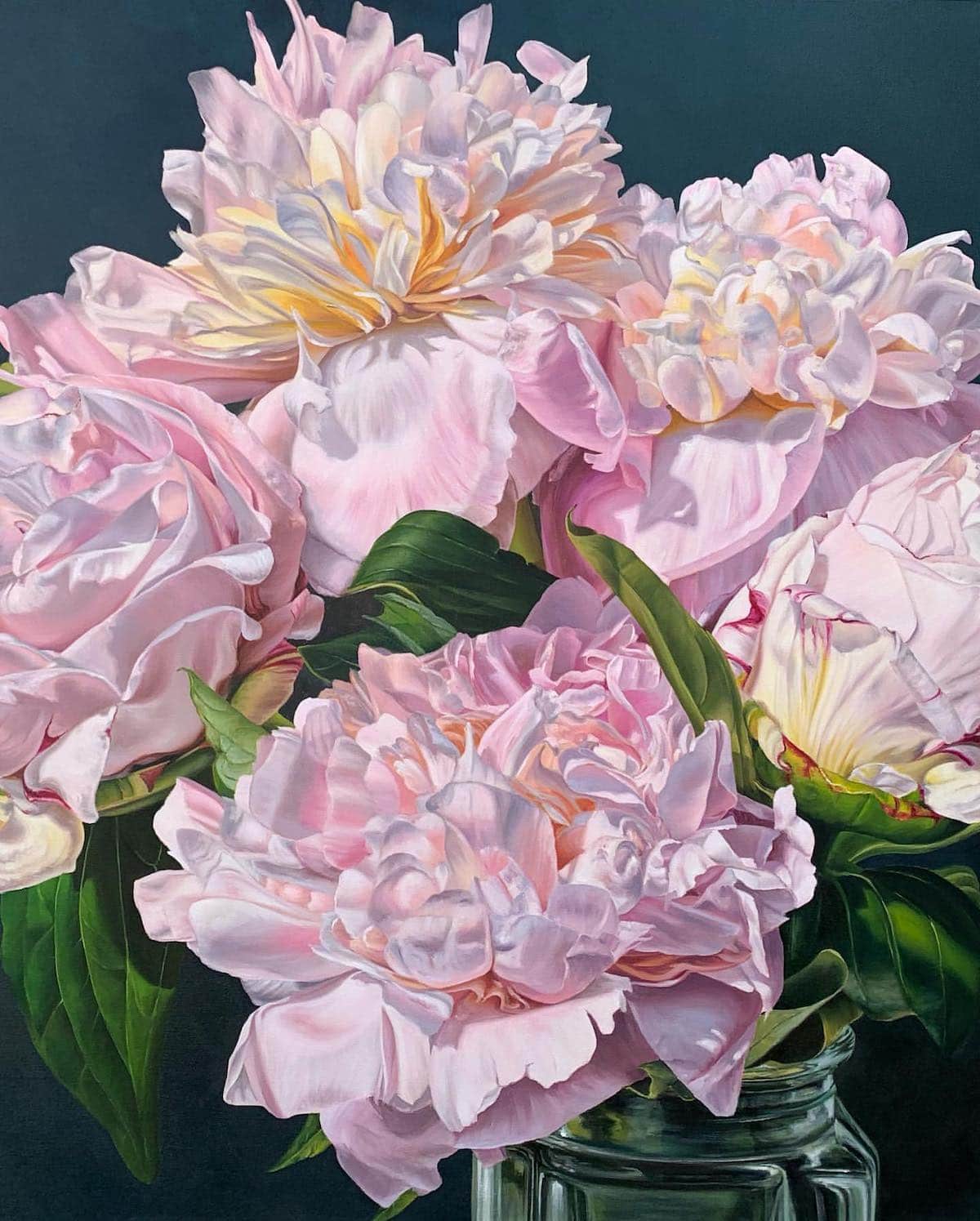 Flowers also have a positive meaning in themselves. When someone gives you flowers, they are saying to you: 'I love you', 'I admire you', 'Thank you', 'Forgive me', 'I desire you', 'You are unique', etc. This is the kind of positive messages Maria Marta Morelli wants to transmit to the viewer.
"Through my paintings I expect people to stop for a while in their hurried lives and admire the great beauty in nature which is usually taken for granted."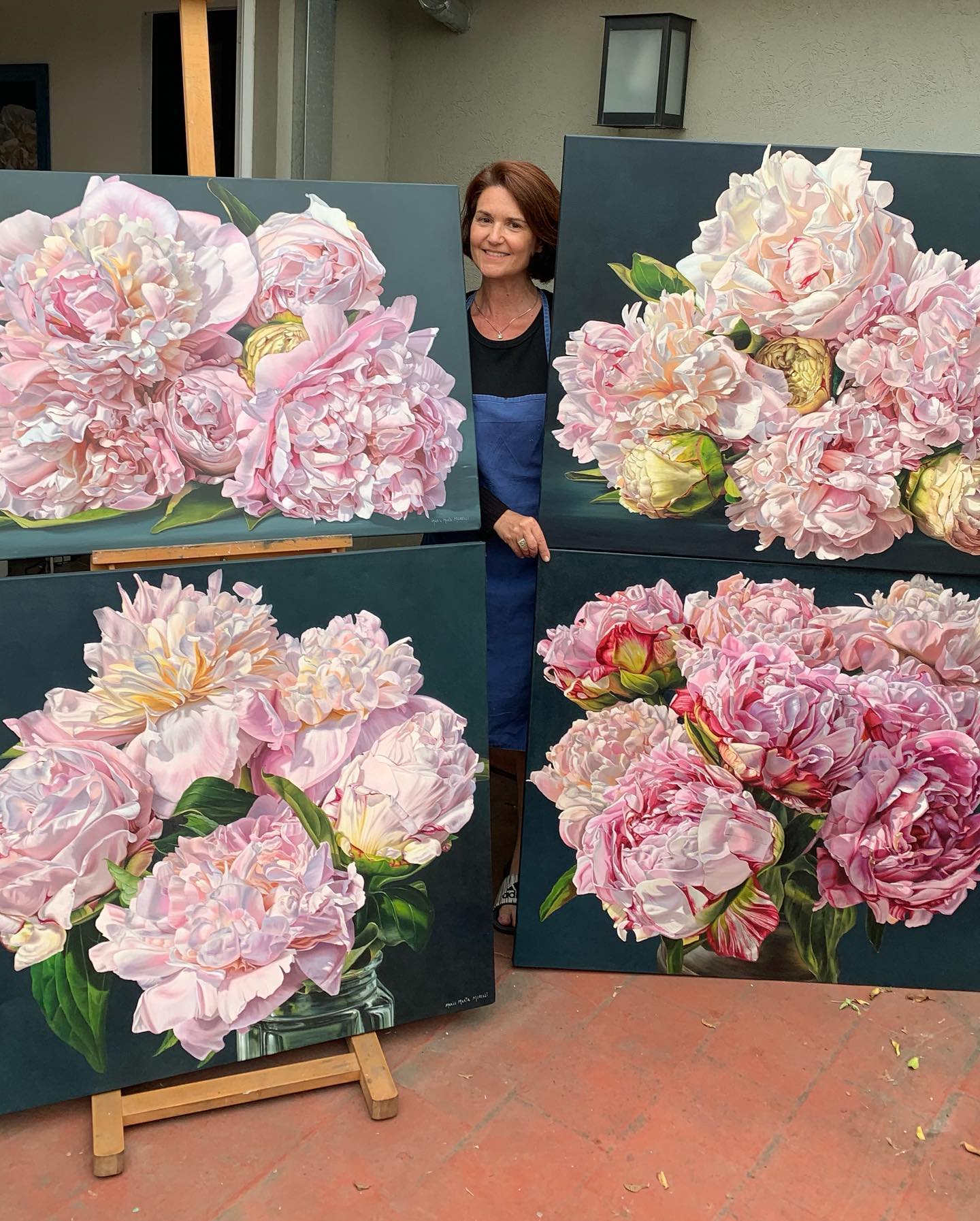 About Maria Marta Morelli
Maria Marta Morelli has painted for as long as she can remember. Her childhood has been a great artistic inspiration to her since her father - being a pianist and organist - has provided her and her brothers with constant classical music, piano, and singing lessons. After studying Graphic Design at Buenos Aires, Morelli obtained her Artisan Professor degree Normal nº 6 Superior School in Buenos Aires. She has made several commissions and has already been exhibited in Argentina, The Netherlands, the United States, and Tawain. Discover more about the artist on her website or keep up with her latest paintings on Instagram.