Breeder MNP / Suntory is internationally recognized for being a pioneer and trendsetter in breeding, selecting, marketing, and licensing innovative and superior quality bedding plants. Its passion is to give the world unique and cutting-edge indoor and outdoor plants that make the modern consumer happy and the world more colorful.
This did not happen overnight, it takes a lot of time to build the outstanding reputation this company has. This is the story of a game-changer in the floricultural industry.
Leaping Through a Long History
Ever since the start way back in 1888 the breeding company that is MNP / Suntory today has been at the forefront of innovation. The search and cultivation of new plants have played a very important role in this company's history.
If you zoom in on just the last thirty years, you will see their astounding achievements with established brands like Sundaville®, Surfinia®, Million Bells®, Princettia®, and Senetti®.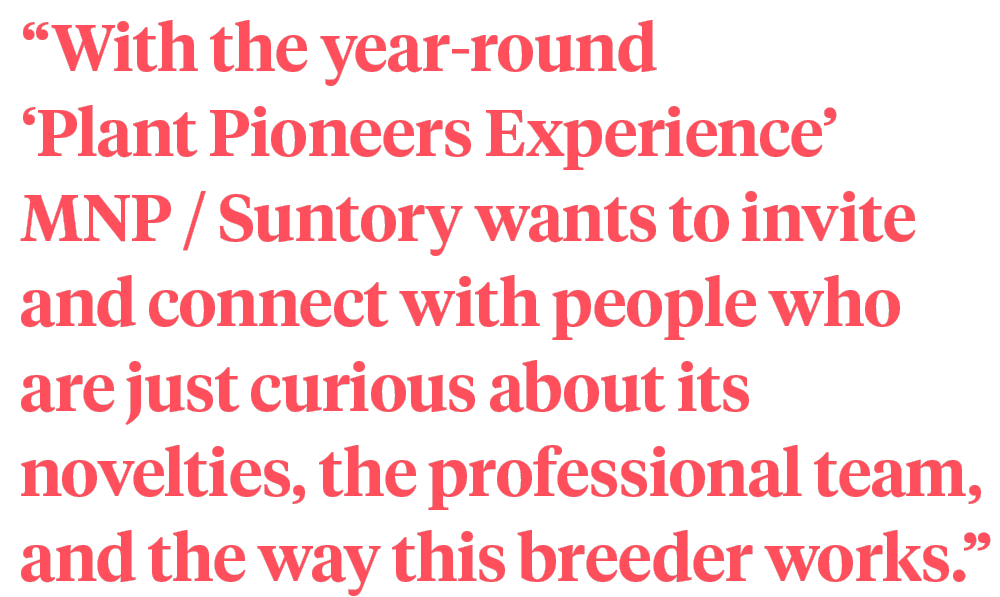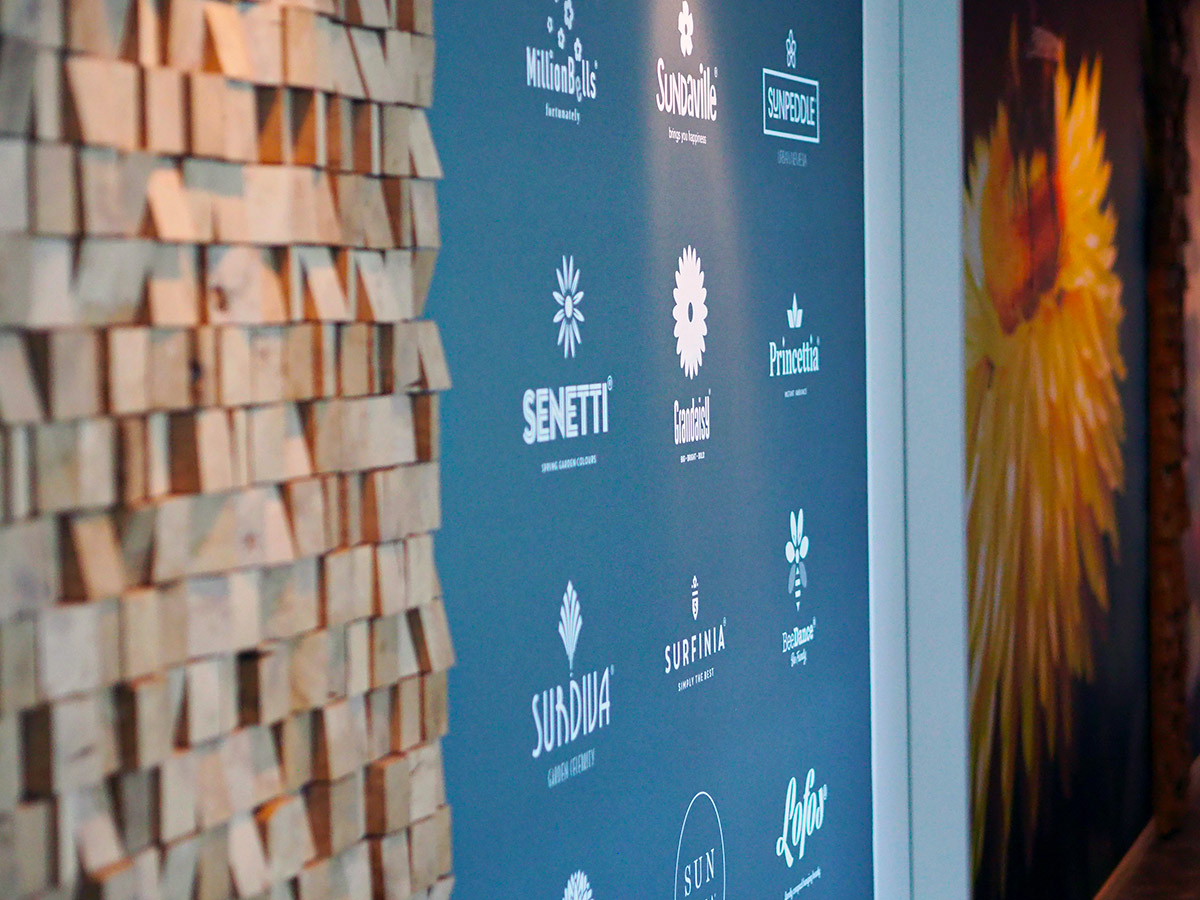 It's interesting to know if you are or have been working within the floriculture industry, that many international propagators and/or breeders as you know today would not have existed or have been so successful without the discovery, evolution, and bold introduction of this first petunia from cuttings by MNP and Suntory in 1990.
By working together intensively for over three decades, Dutch breeder MNP & Japanese Suntory Flowers Ltd. became inseparable. In 2021 both companies made it officially one: the MNP / Suntory that allows communicating its corporate message in a stronger and more efficient way.
Its vision is to help people design spaces consciously, to create a place where plants can be enjoyed in every aspect of their natural beauty. They do this by being an authentic authority within the floriculture sector. Its high-quality innovative products and surprisingly progressive marketing strategy should be identifiable by everyone, all the way up to and including the end consumer.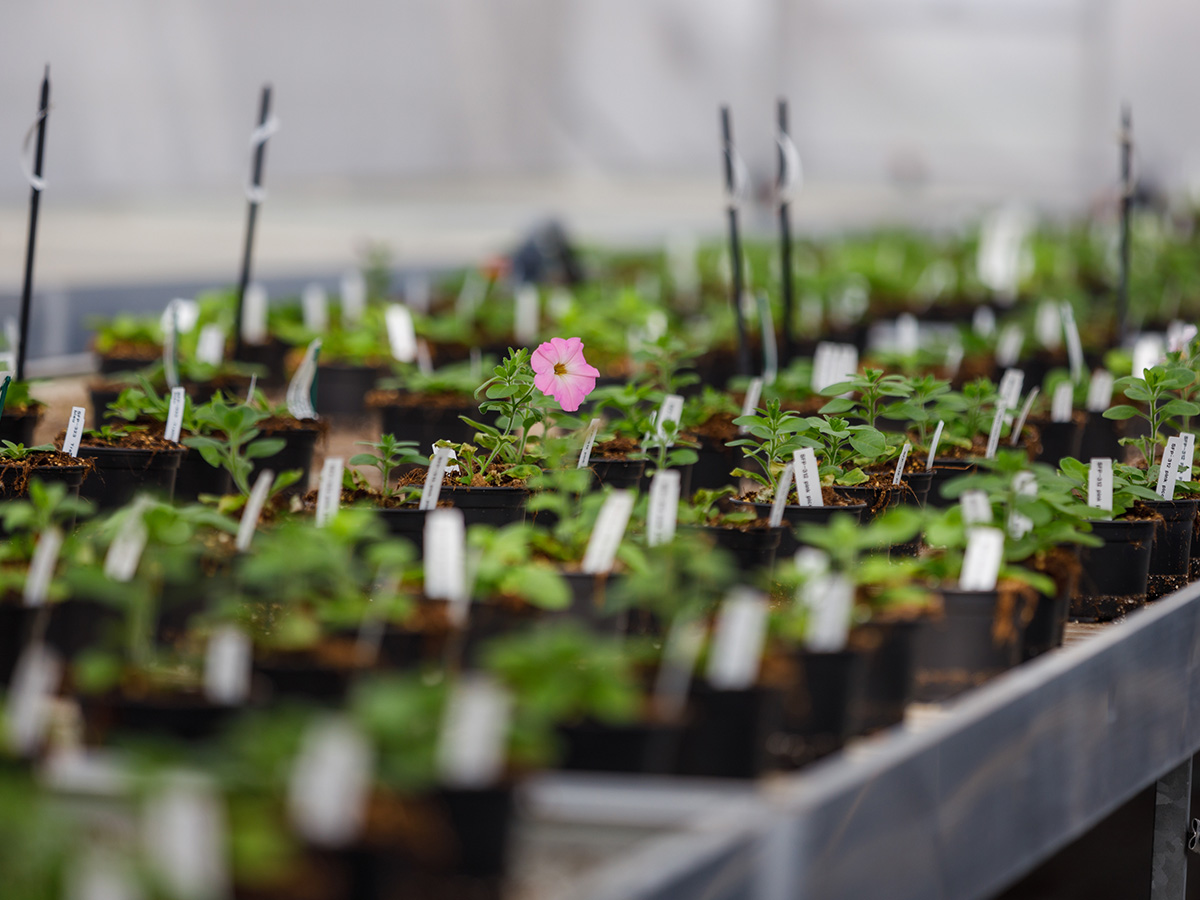 Four Pillars of Success
MNP / Suntory's success in international floriculture is well maintained throughout all layers of the company. Four pillars play a key part in the day-to-day work of all employees and all short and long-term goals.
1. Innovation & Trendsetting
The breeder understands it is paramount to always stay ahead by introducing the most innovative new products every year combined with distinctive and trendsetting brand marketing propositions based on the latest consumer trends.
2. Fast & Creative
Efficiency encourages creativity and decisiveness. A small and flexible organization with short lines of communication encourages being a front runner and stimulates innovation to any market changes.
3. First Mover Advantage & Branding
Being the first brand is key. A well-thought consistent and recognizable identity creates positive feelings and increased awareness. This leads to better profits for everyone involved in the floral chain, a longer product life cycle, free brand ambassadors, retaining buyers, and therefore increasing sales and larger market shares.
4. Superior Quality
A successful product consists of several technical features. It has to be not only new and innovative but also superior quality in the widest sense of the word. Think of a vast collection, technical and sustainable quality for growers, export quality, shelf-life quality for retailers, and eventually the best quality in garden performance for the end-consumer.
This highly informative 2-minute video shows in a nutshell how the yearly cycle works, from R&D and breeding all the way up to the consumer.
Creating New Markets
As an active and renowned breeder in the European area, you should never sit back and rest on your laurels. The four pillars of success demand a strategy of creating new markets, instead of supplementing existing ones. How does MNP / Suntory do this?
First, this breeder sells its genetics to growers and propagators under license as widely as possible, so everyone can become a customer (licensee), even our competitor breeders who are also our propagators. Because MNP / Suntory does not have its own production of cuttings it can fully focus on breeding, selection, and effective brand marketing of the unique properties and quality with end consumers in mind.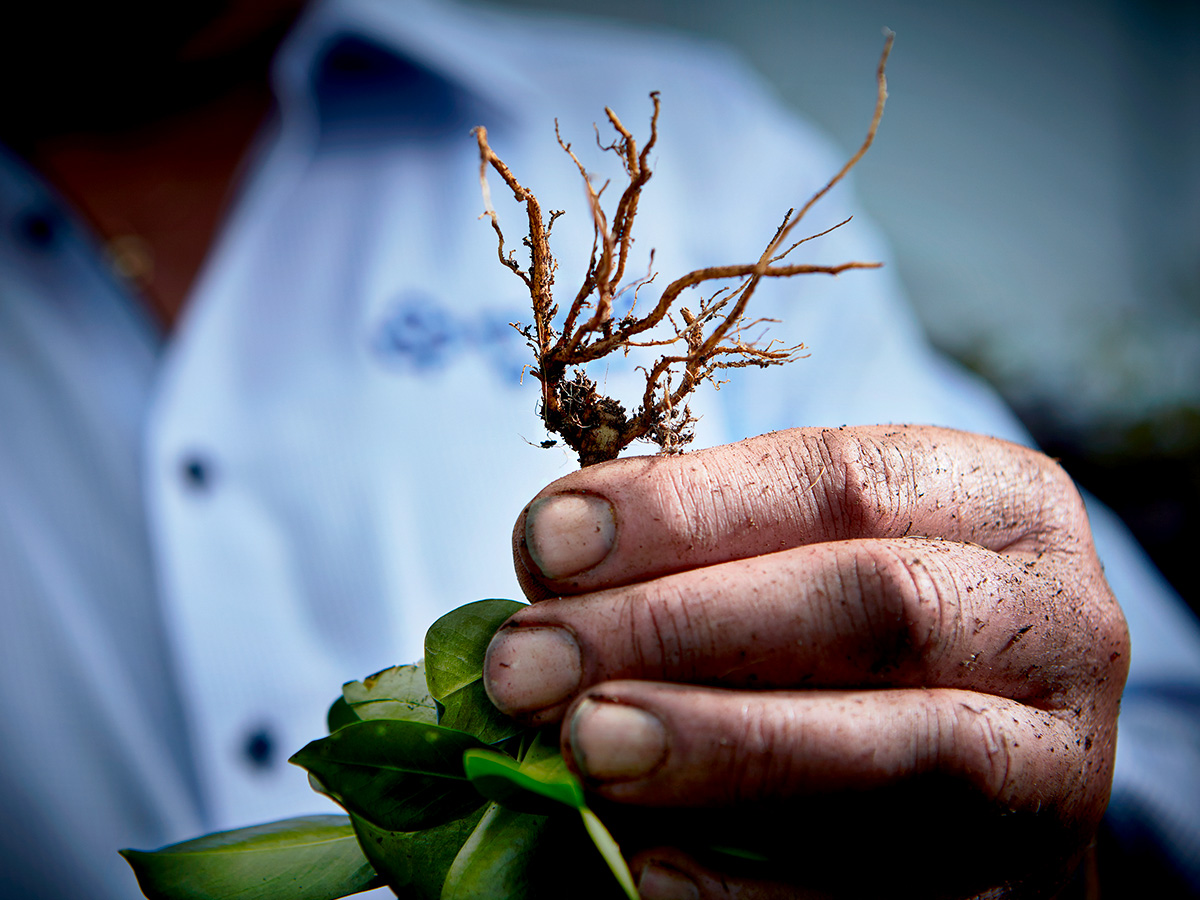 That's why MNP / Suntory can market its genetics (years) earlier than other breeders. The challenge is therefore to conquer the market with a small team of passionate professionals as effectively and originally as possible. By being the first on the market, having a sophisticated marketing vision, a professional dealer network of healthy cuttings, passionate growers making ultimate quality finished plants, and wide sales channels, this company can build great brand awareness and quickly gain large market shares.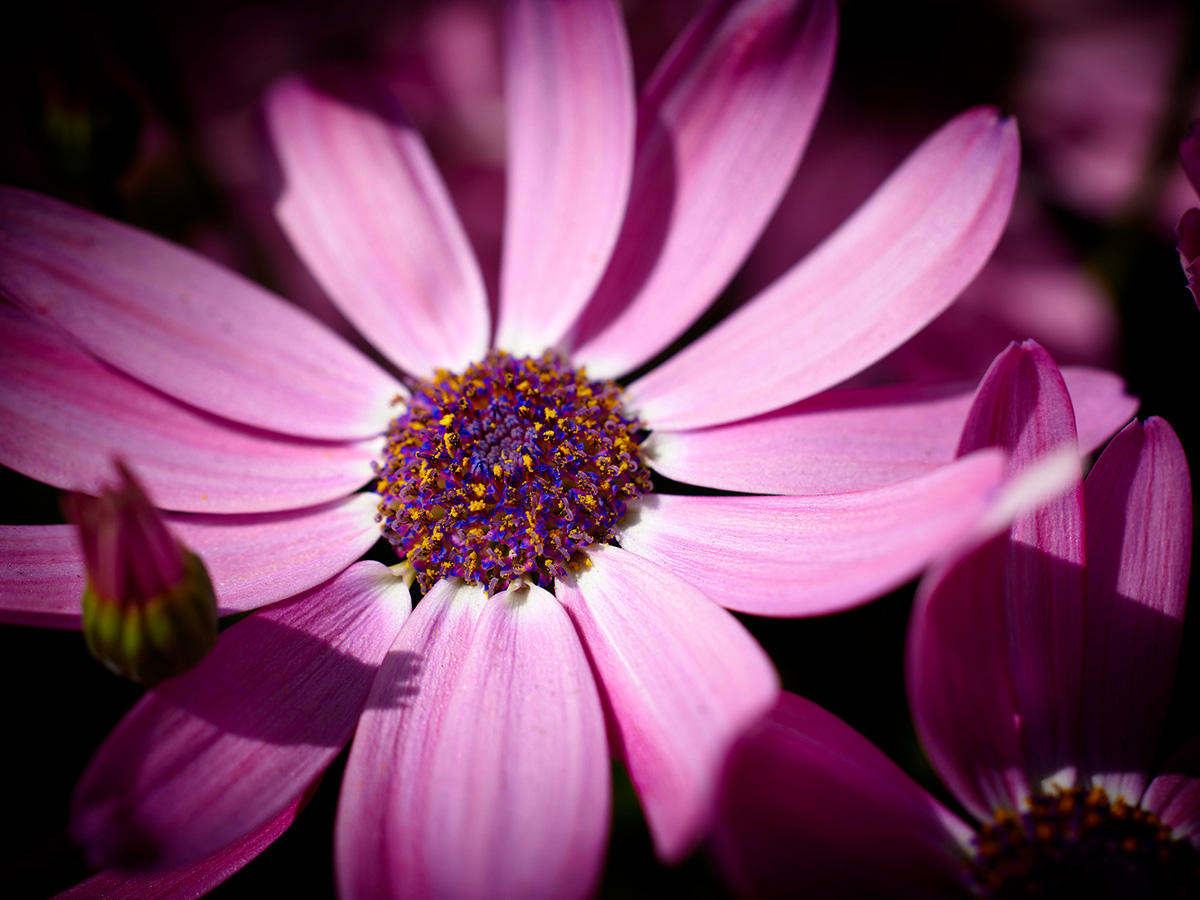 See Innovation & Trendsetting at the 'Plant Pioneers Experience'
In a unique environment, MNP / Suntory wishes to connect and inspire the public. Therefore, they have a treat for you to see, hear, and experience the future. To show the public what's behind its floricultural universe, this breeder invests in more open trials every year, inviting more people to see its novelties and update its facility to the latest trends.
From 2022 the company also has a new dedicated pavilion in its greenhouse that is made to involve people in a 360-degree tour through their world. It's called the 'Plant Pioneers Experience'.
When you enter the experience, you'll discover with your own eyes what a pioneer's journey consists of. Check out all novelties year-round, find out how the breeding process works, what is taken into consideration during the trials and selection, and why MNP / Suntory puts so much effort into building recognizable trademarks.
With this year-round 'Plant Pioneers Experience' MNP / Suntory wants to invite and connect with people who are just curious about its novelties, the professional team, and the way this breeder works. So, if you work for a propagator, grower, wholesaler, exporter, (online) retailer, or florist and want to know more, visit MNP / Suntory and take a look into the world of these plant pioneers. You can contact MNP / Suntory to schedule an appointment for a personalized tour by one of its professionals.
All photos and video courtesy of MNP / Suntory.