Amidst the enticing aroma and delicate artistry, Romania's West Side Flower Fest has marked its presence as the nation's largest flower festival. A captivating spectacle of floral finesse, the festival recently saw participation from fifty illustrious exhibitors and a congregation of specialists from the flower and plant industry.
The most celebrated and famous designer was Nicu Bocancea from Floraria Iris, creator of attention-grabbing big and small designs for private parties and big public places around the city throughout recent years. Nicu has created something spectacular that you could imagine as a 'Yellow Bridge Road.'
West Side Flower Fest
The West Side Flower Fest, celebrated annually in Bucharest, is more than just a flower show. It's an immersive experience that brings together Romania's passion for floral art, horticultural innovation, and a shared sense of community.
The event typically sees the participation of countless flower enthusiasts from all walks of life, each year more colorful and diverse than the last. The festival's ethos extends beyond mere aesthetics, aiming to educate and inspire its attendees about the fascinating world of flora.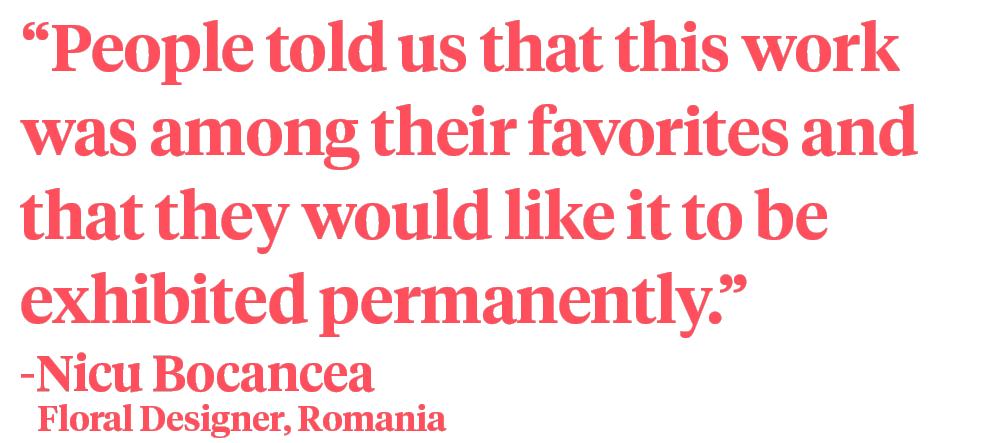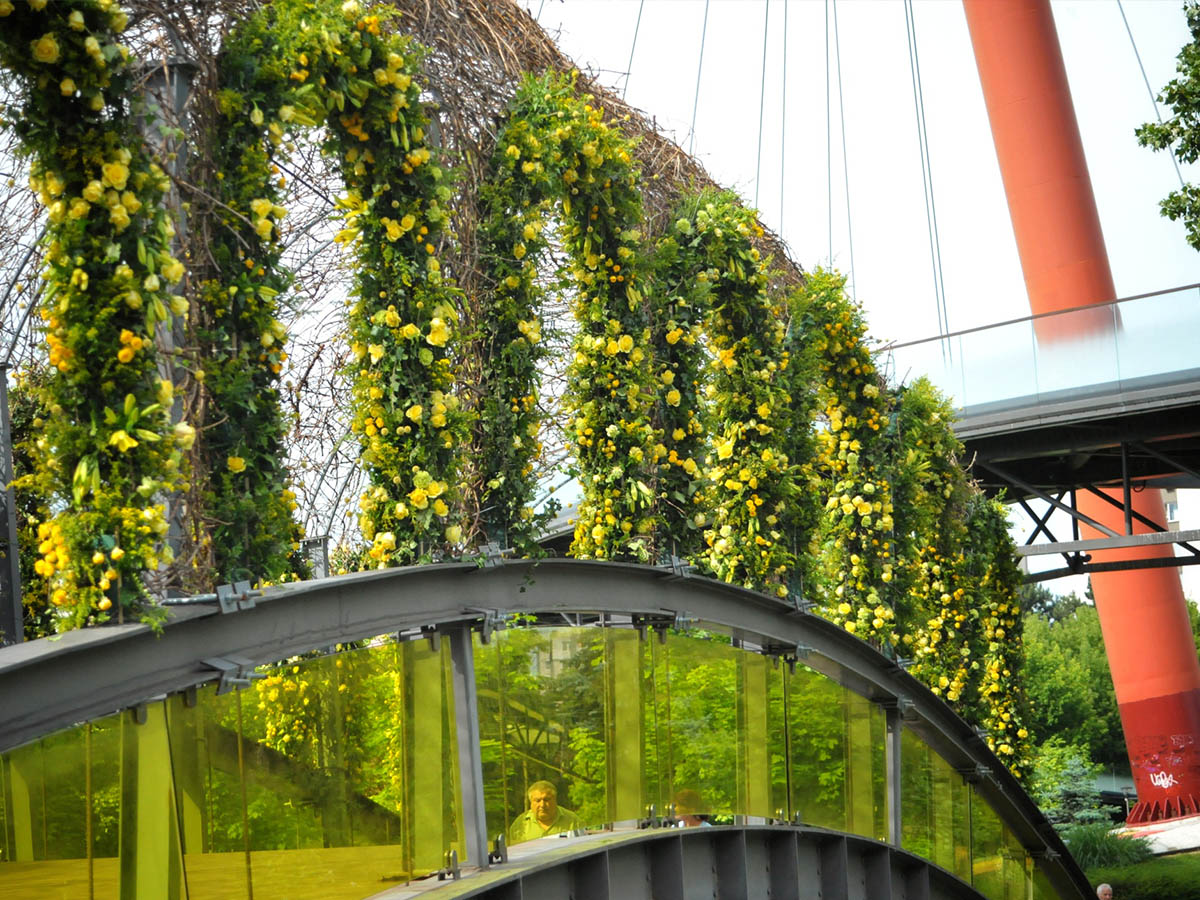 From unique floral arrangement workshops to expert-led sessions exploring the latest in sustainable gardening practices, the West Side Flower Fest continues to bloom and enrich the cultural fabric of Bucharest.
This is the place where renowned landscapers and floral artists made their artistic voices heard, turning the event into a visual and aromatic symphony.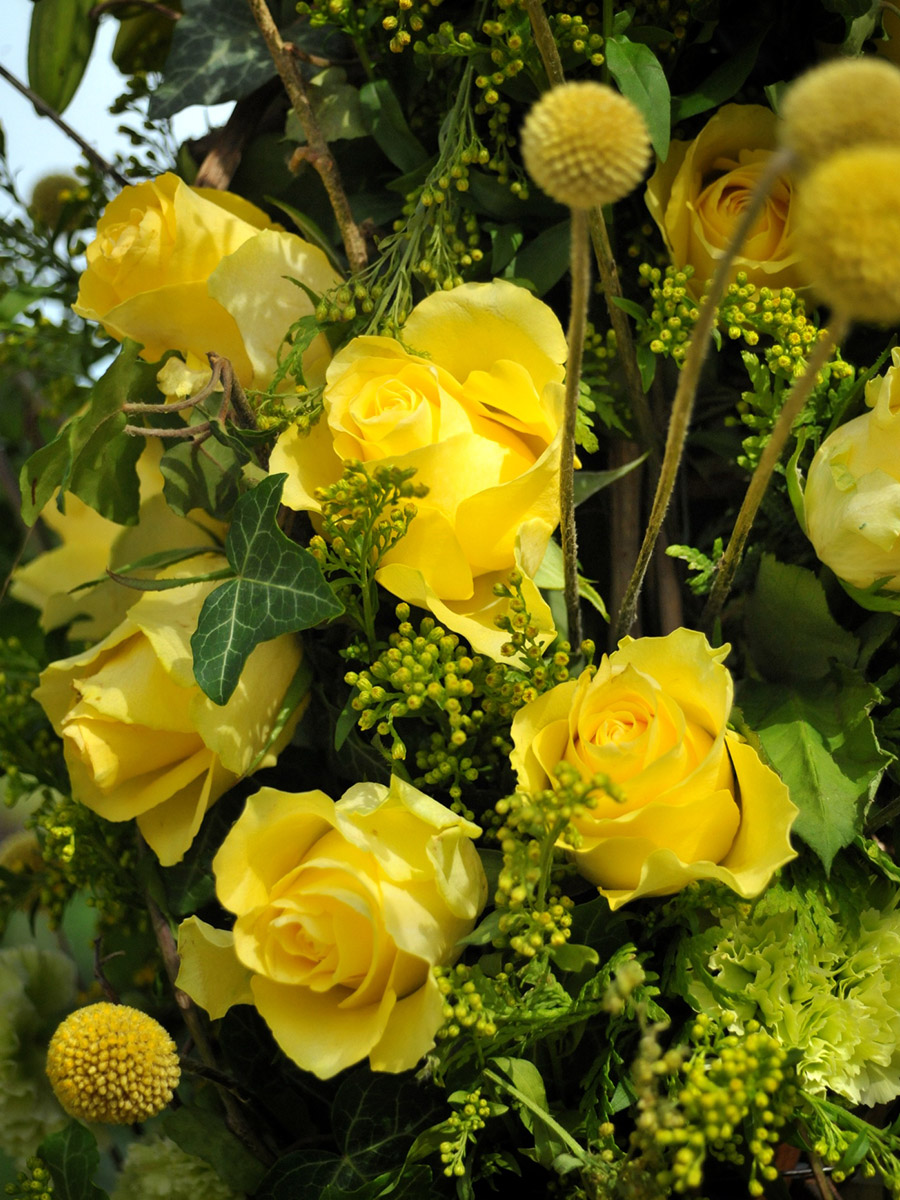 Nicu Bocancea's Yellow Bridge Road
One such maestro was Nicu Bocancea, whose team created an awe-inspiring cornucopia of unique flower arrangements and even a whimsical maze designed for the younger attendees.
The top design that caught everyone's special attention was an architectural feat: an enchanting arch made of resilient vines soaring above the bridge in Bucharest's tranquil Drumul Taberei Park. If you know your classics, you could imagine yourself walking in a scene of The Wizard of Oz (or the Wiz) crossing the 'Yellow Bridge Road'. It's only a few letters different, right?
So, to be exact, Nicu and his team started constructing the bridge with a vine arch, but this was merely the beginning of the magic that was about to happen. The vine arch turned out not just a bare skeletal structure; it was a verdant portal adorned with a golden shower of yellow flowers. This floral tapestry featured a plethora of yellow flowers, like craspedia, solidago, lilies, and carnations, complemented by the lush greenery of hedera, salal, and conifers. And the work was almost finished. Just one sparkle was missing...
The Showstopper: Rose Minion Rose
The real showstopper of the bridge was the stunning variety of yellow roses named Rose Minion Rose. A bright bloom whose memory will not fade easily, this radiant rose graced the vine arch, generously supplied by Decofresh Roses, especially for Bocancea's design at the festival.
You might think that naming a yellow rose a Minion Rose would be funny... And it is! The name was part of a contest by the breeder Jan Spek Rozen. One contributor felt that the roses looked like those funny banana-eating creatures from another film (not with a wizard). And he was right. OK, that was a long story short.

Anyway, Nicu Bocancea could relax after the hard work of his golden creation, because these Minion Roses bathed in the sun for three joyous days of the festival, yet they maintained their vivacious bloom, impressing one and all with their sunlit resilience. They became a radiant focal point of the fest, attracting countless admirers and serving as the perfect backdrop for many a snapshot.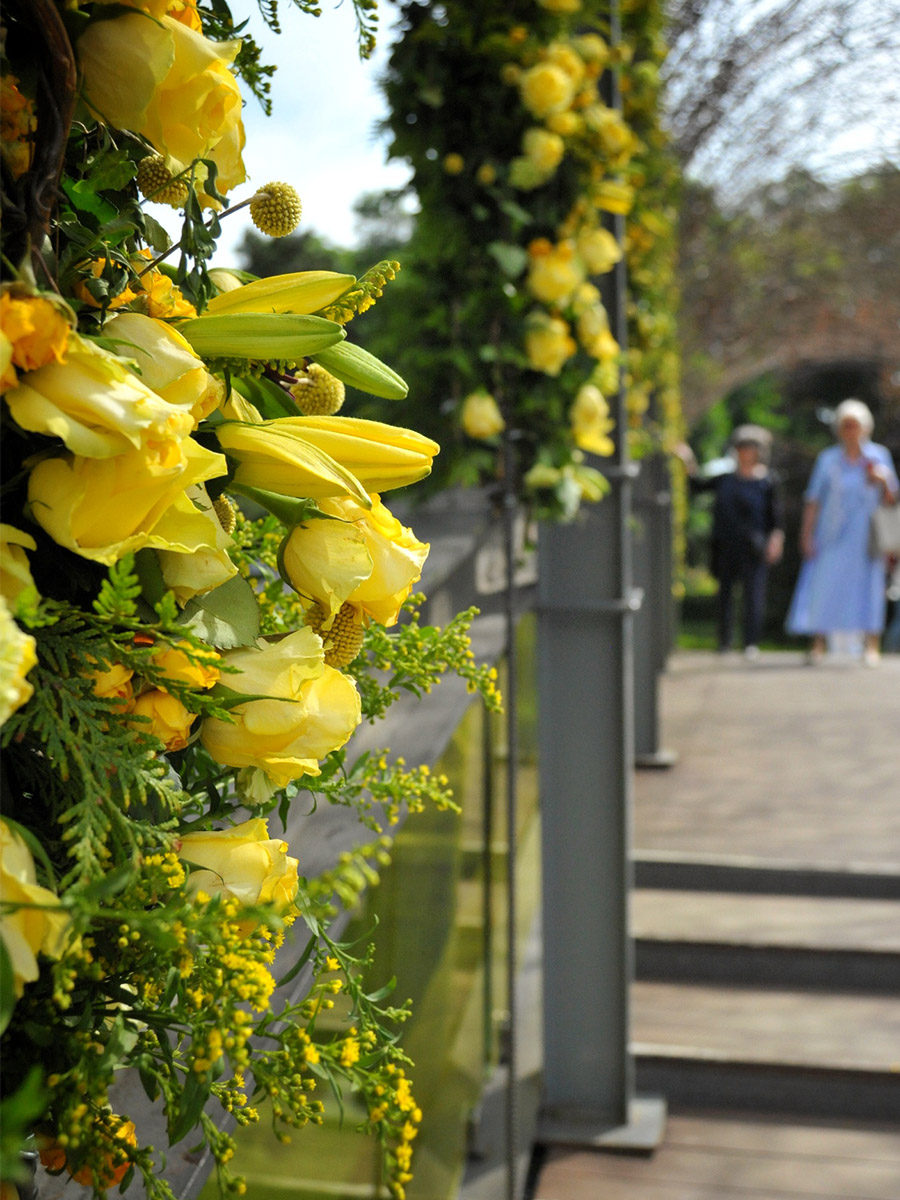 Spectacular From Afar and Up Close
This 'Yellow Bridge Road' was spectacular to watch from a distance, but of course, a huge magnet for the festival's visitors to walk back and forth as well, holding still to look through one of the seven windows on either side of the bridge.
Feedback from the attendees was effusive with praise for this floral artwork. It emerged as a fan favorite, with many expressing a wish for its permanent exhibit. It indeed testified to the painstaking effort and creative genius of Bocancea and his team.
"The grandeur of the West Side Flower Fest would not have been the same without the stellar contributions of Decofresh Roses", says Nicu Bocancea afterward. "People told us that this work was among their favorites and that they would like it to be exhibited permanently."
Their floral gift of the Minion Roses significantly elevated the design's appeal, earning them heartfelt thanks from Nicu himself and the visitors alike.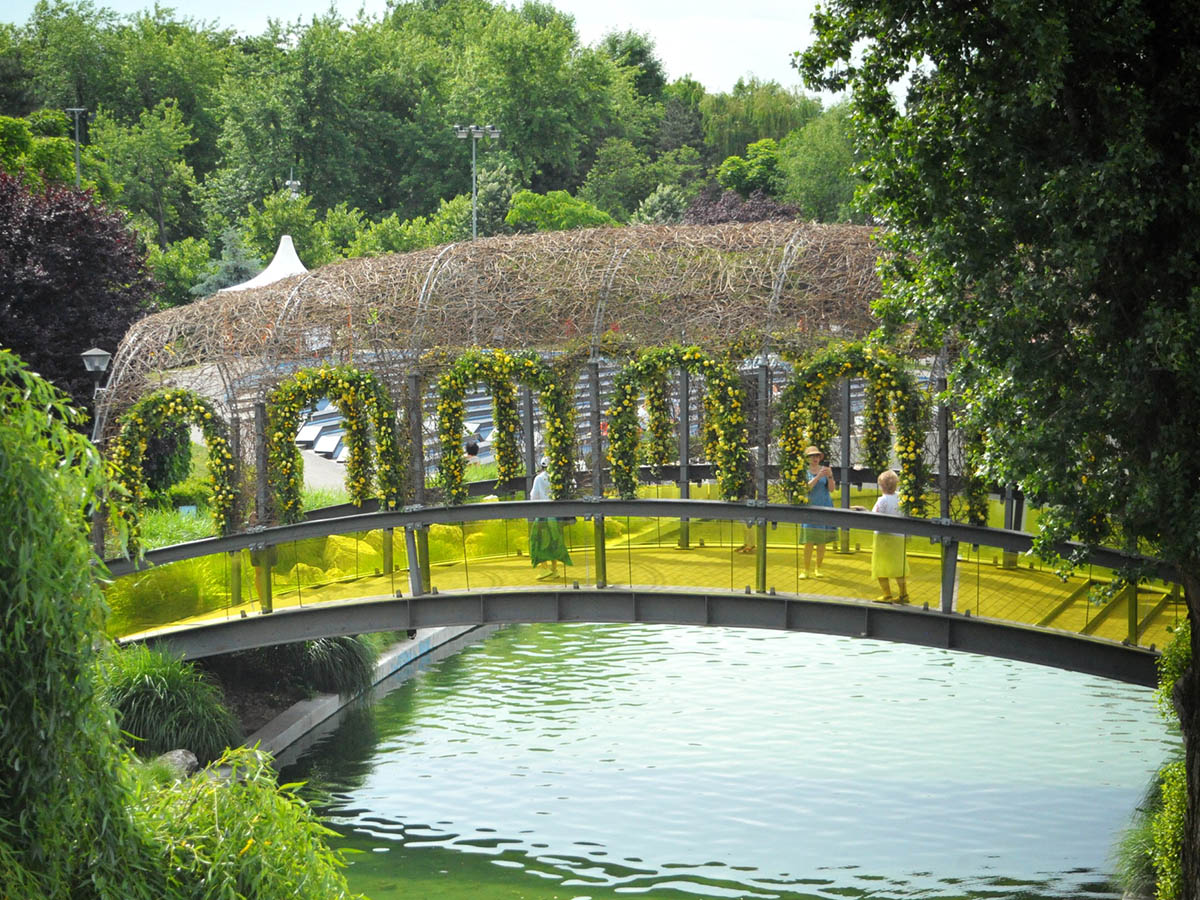 Rose Minion Rose is bred by Jan Spek Rozen, grown by Omang, and available at Decofresh. All photos courtesy of Nicu Bocancea.