If there's anyone known for being able to think outside of the box, it's Japanese artist Azuma Makoto. With his "Frozen Flowers" project he forces us to view florals from a different perspective through a drastic change of context. This particular project of preserved floral arrangements by Azuma Makoto has him experiment with the great outdoors, bringing his work to the snowy plains of Hokkaido in Japan.
Preserved Floral Arrangements on the Notsuke Peninsula
The piece featured in this article is from 2018, but as we find ourselves trying to stay warm during these cold winter months, it felt appropriate to push this breathtaking installation back into the spotlight. "Frozen Flowers" is part of Makoto's Bloom Series, and it brought the artist to Notsuke Peninsula in Hokkaido where he dripped water onto his floral arrangement until it froze up and formed beautiful icicles.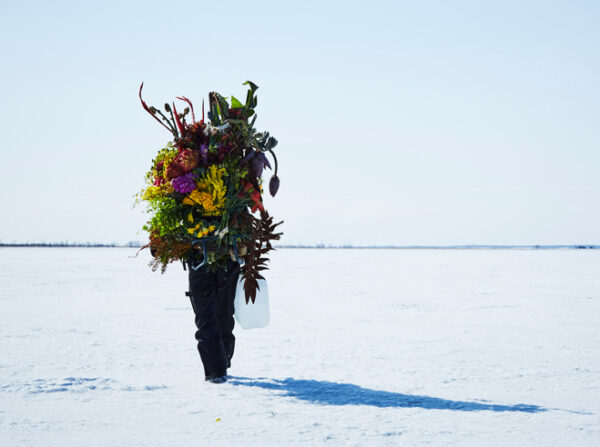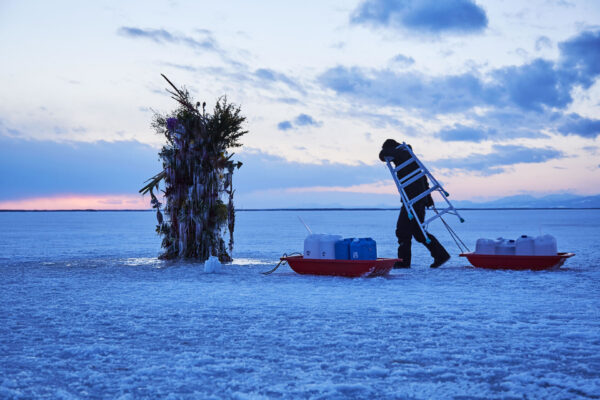 Art Without Boundaries
It's certainly not the first time Makoto attempts to create an installation as special as this one. Flowers often take the spotlight in his projects and have brought him to many locations and settings that exist beyond the boundaries of the natural world. The artist has previously preserved a bonsai tree inside a futuristic ecosphere, sunk floral arrangements into the ocean, froze up complete bouquets in blocks of ice, and even launched flowers into space. Now, Makoto is studying the changing life of flowers by taking them to frozen landscapes.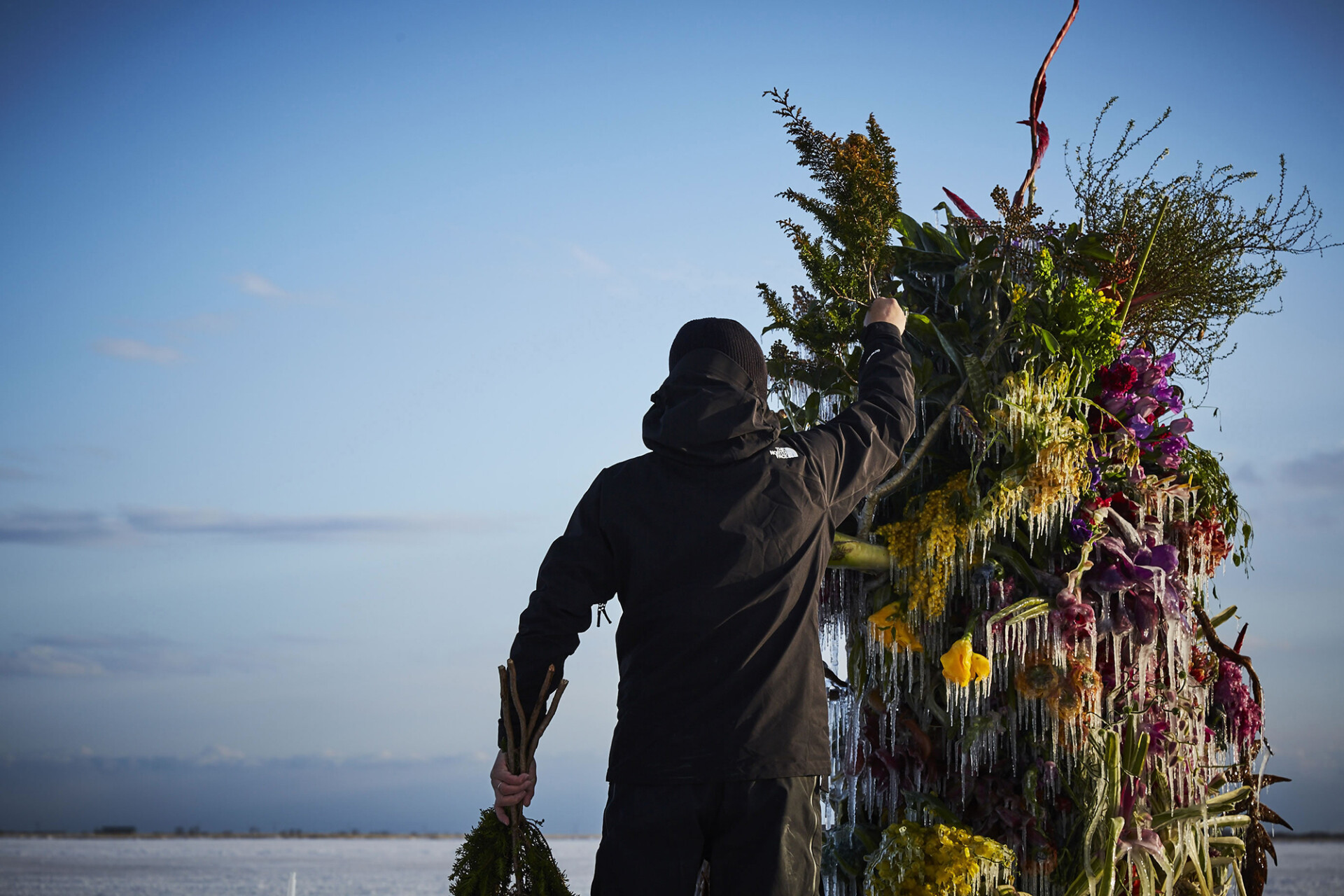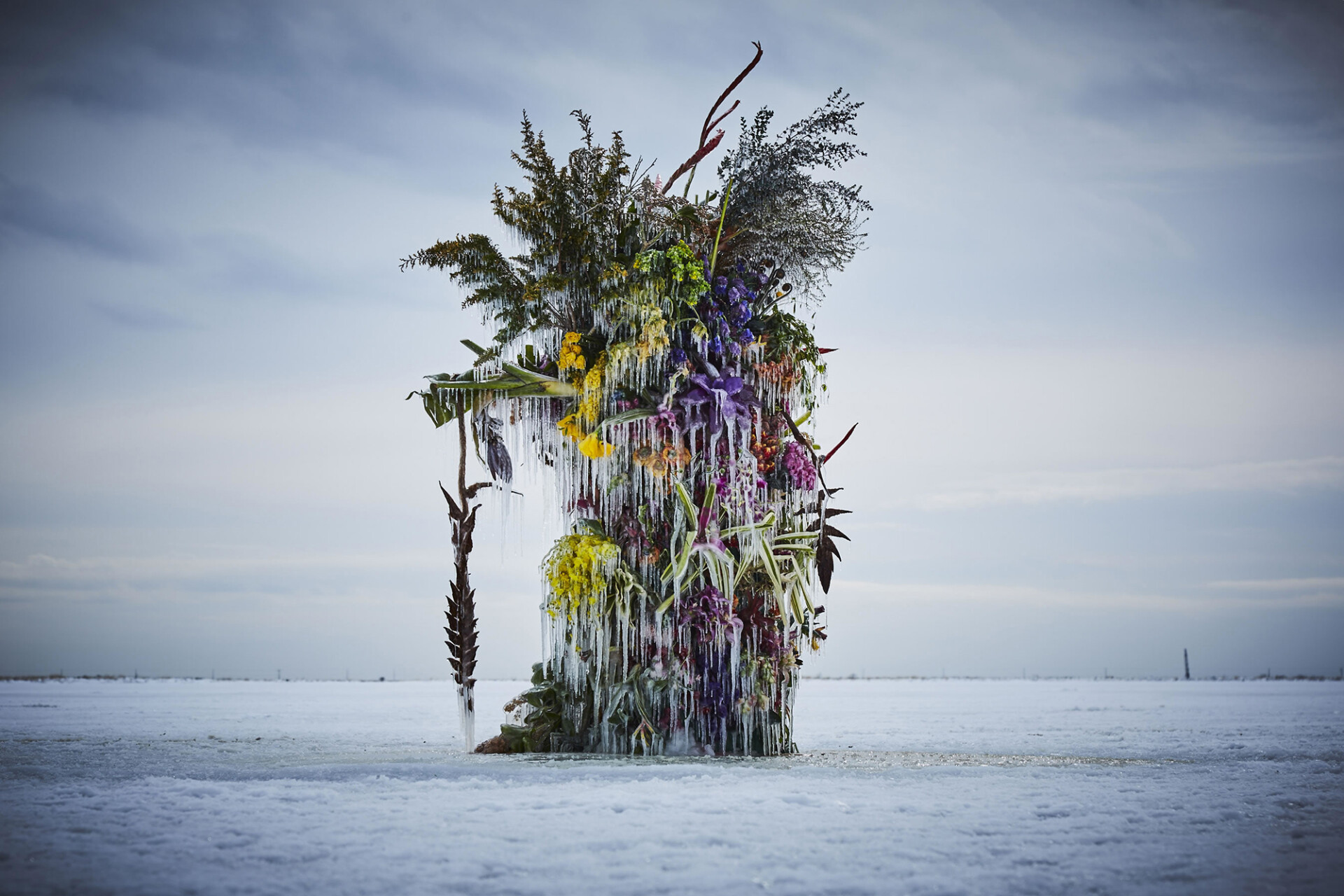 The Ever-changing Beauty of Nature
"The place where this installation was held in Hokkaido is also called the end of the world since blighted pine trees are usually spread out there and that place freezes over in winter," according to Makoto's studio. "It was the series of how Azuma pursued unknown possibilities of flowers and how flowers express themselves under this condition."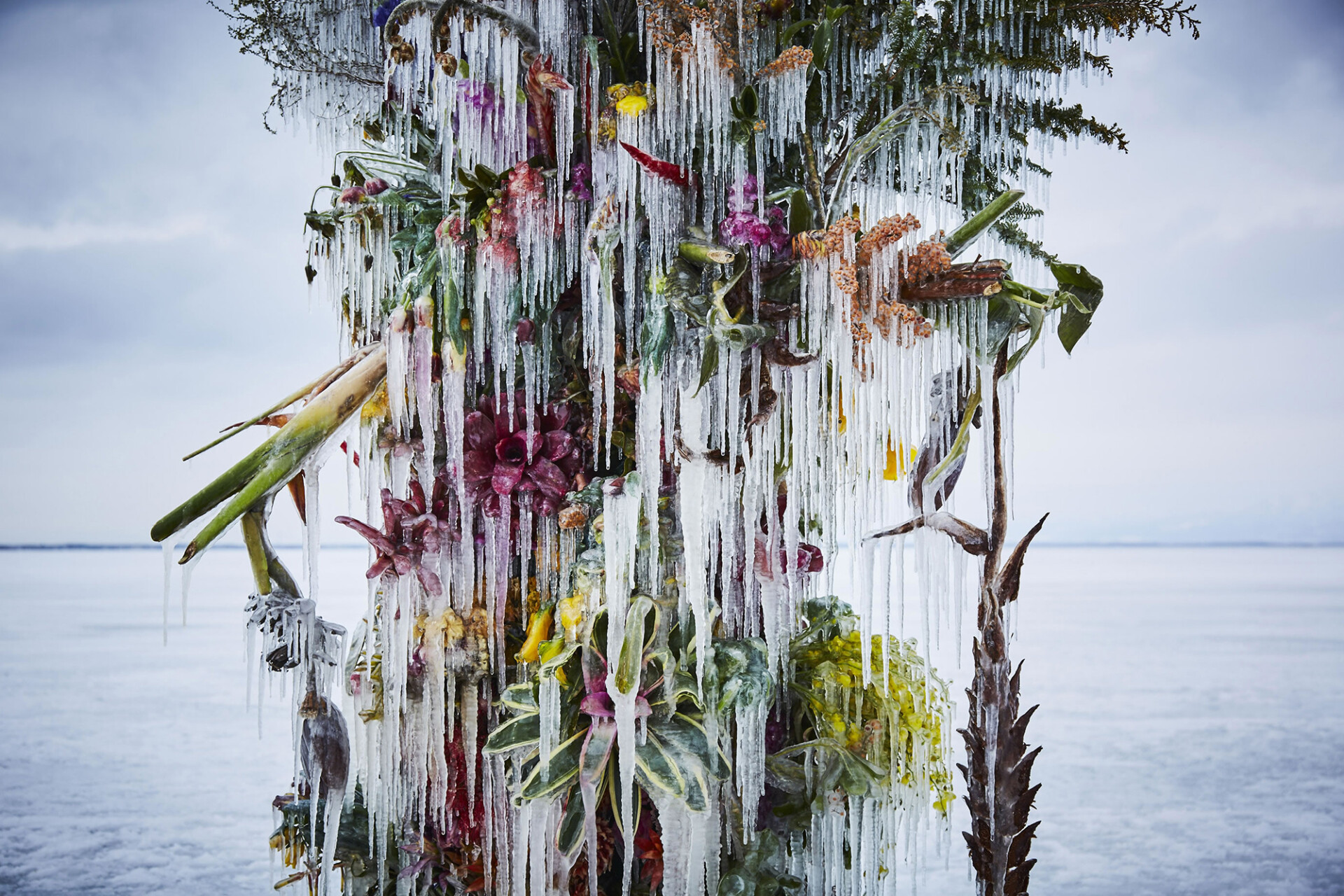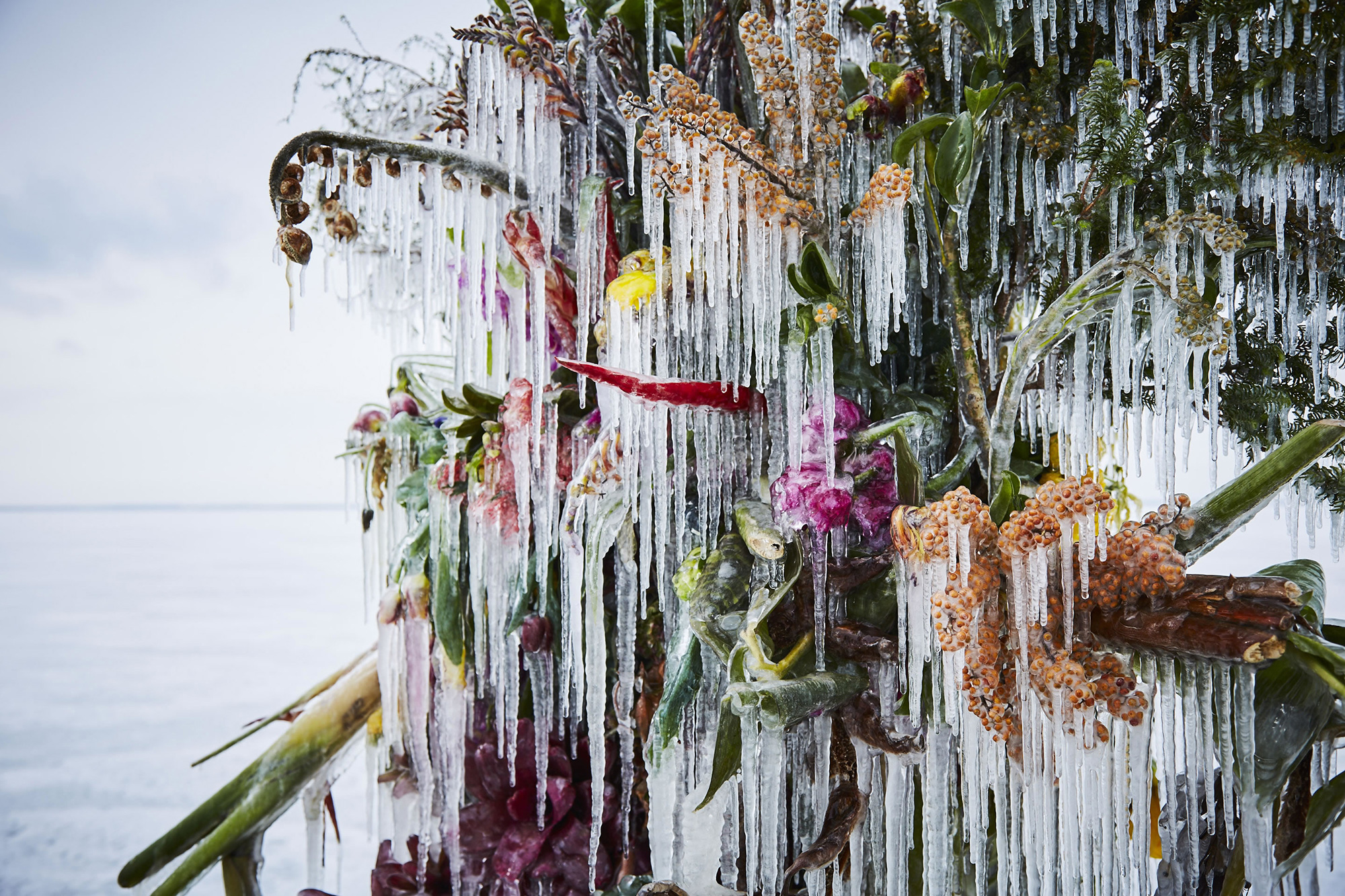 With a stunning white, snowy landscape as a backdrop, the preserved floral arrangements continue to shine as their bright colors offer an impressive contrast. A perfect showcasing of the relationship that these plants have with nature and the ever-changing beauty of it, just as Makoto aimed for. To learn more about Makoto Azuma and his other unforgettable projects, visit his website or check out his Instagram.