Driven by his unstoppable passion for the flower world and for devising his creative mind in everything he does, Azuma Makoto deserves all the floral kudos on the planet. We praise what he does and the creativity he contributes to the flower and art industry. Read on to learn more about the latest botanical sculpture in Japan's clear waters.
Azuma Makoto Impresses the World With the Fabrication of Wild Floral Ideas
Prestigious and eminent botanical artist Azuma Makoto has produced works over the course of his career that highlight flowers and take them to settings and circumstances that go beyond what is possible in the natural world. Let's go under the sea with Azuma Makoto!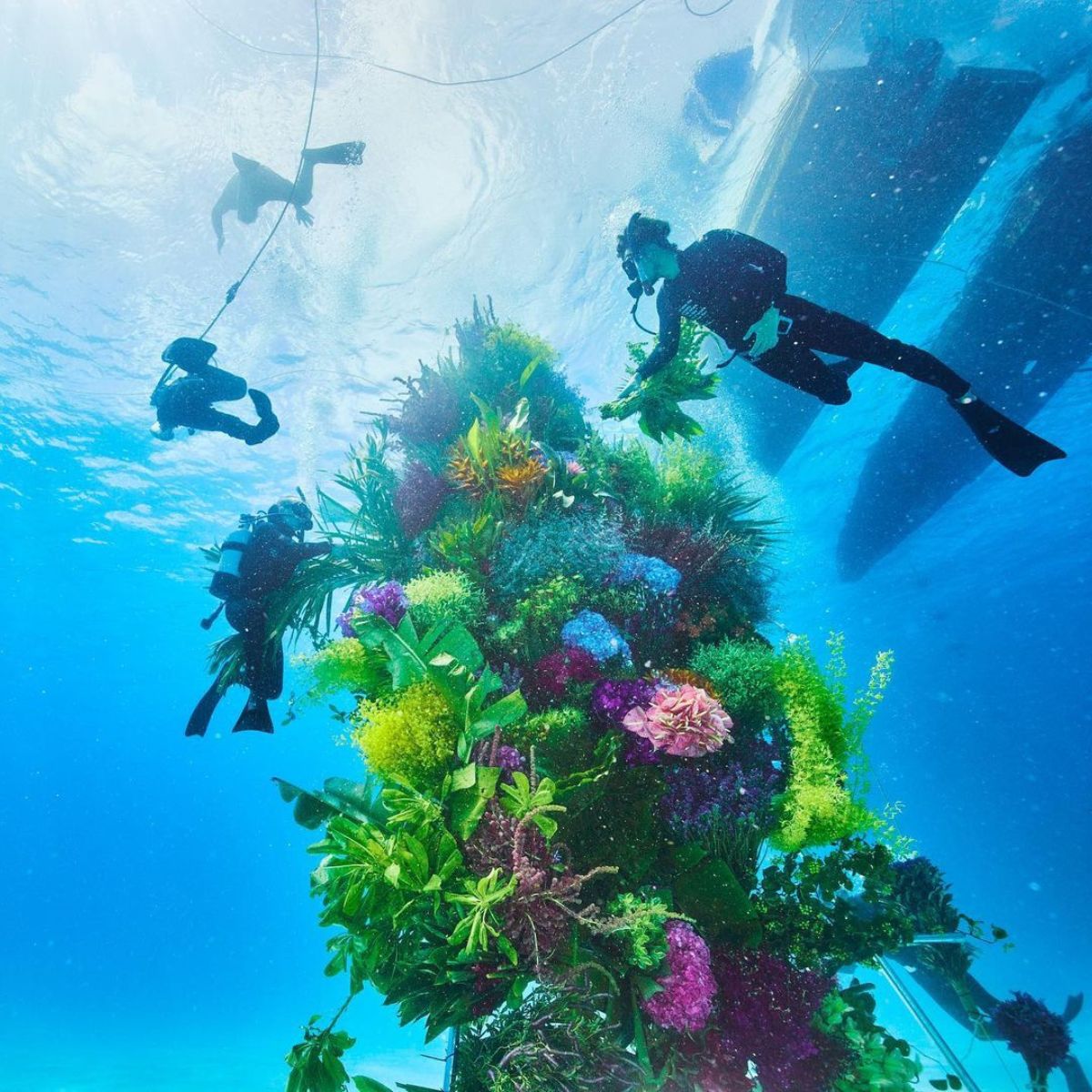 Makoto has previously placed floral installations against frozen, cold landscapes, preserved bonsai trees inside future ecospheres, and launched flower bouquets into space. Crazy, right?
Into the Deep With Azuma Makoto
A marvelous showcase of shimmering flowers invades the rock bottom of Ishigaki Island in Japan. With the help and guidance of a great team of diving professionals and fishermen, the floral designer made his second dream of placing flowers in the water true.
This recent work of art resembles a hybrid of Makoto's intricate botanical sculptures and his "In Bloom" project, in which he grows flowers and plants in unnatural habitats. If you haven't checked some of his other works of art, make sure to read the articles: 'Azuma Makoto's Newest Monumental Botanical Sculpture 'MEXX' Is Making Mexican Architecture Boom', and 'Azuma Makoto's Frozen Tree - Get Bedazzled by the Beauty of This Recycled Christmas Tree' to understand his incredible, skillful art.
What's There to See and Admire in His Newest Flower Sculpture?
A variety of flowers and plants make up the new sculpture, and their vibrant hues glisten in the crystal-clear, aquamarine water that resembles a pool. The Japanese artist connected numerous bouquets of flowers to the base structure to create this installation, but soon realized it was challenging to secure the plants and contend with buoyancy underwater.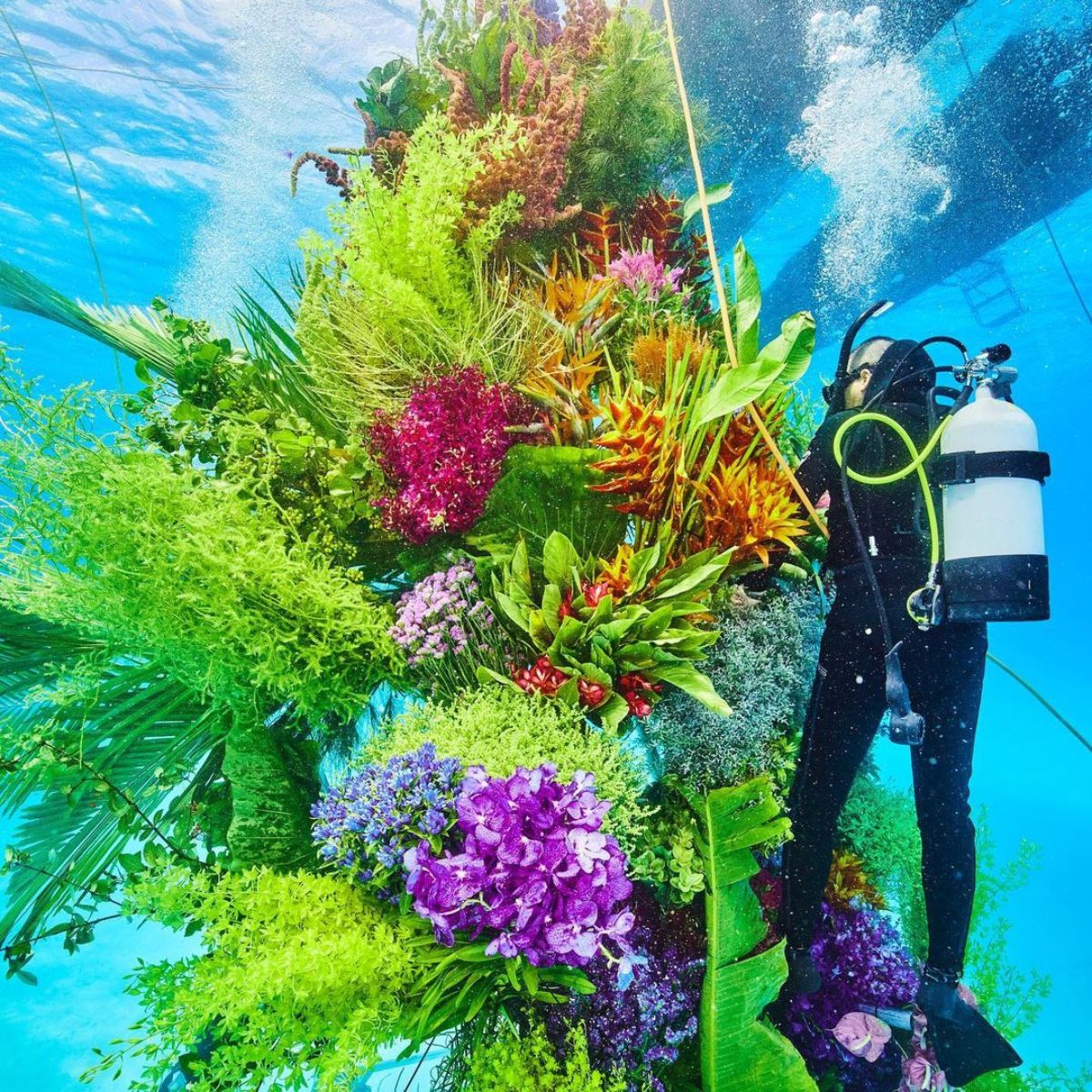 Makoto and his colleagues eventually discovered that the flowers could be bent and flexible with swell or underwater pressure without losing their stunning hues. As a result of this witty yet challenging idea, a beautiful sculpture of colorful flowers with swaying leaves and blossoms emerges from the water.
Azuma Makoto Finds Creative Ways to Impulse the Flower Industry
The passion Azuma Makoto withholds for the beautiful mix of natural resources and flowers is beyond anything we've ever seen. It is no secret that creating botanical sculptures is Azuma Makoto's true calling in life.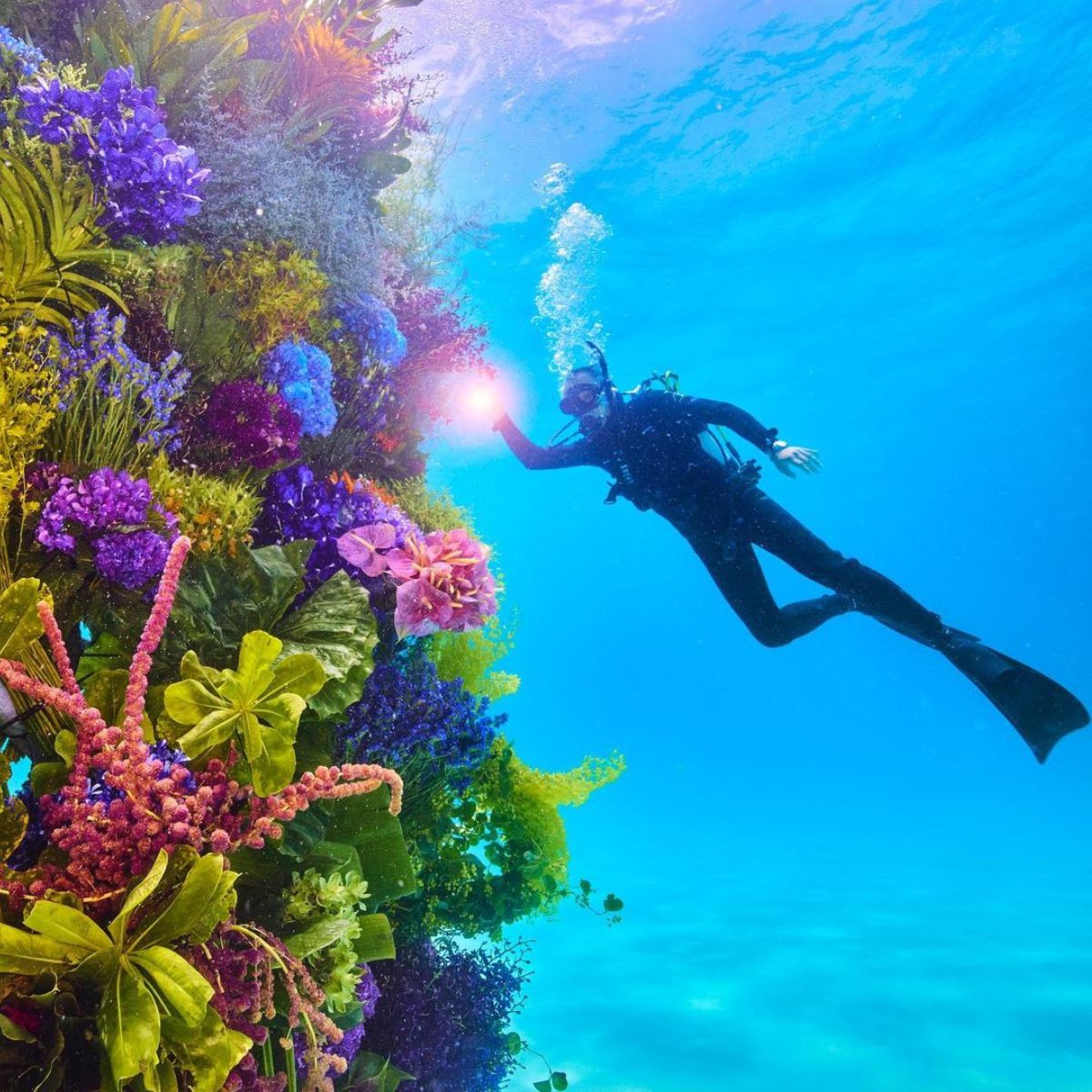 People admire him and his creative abilities more and more, and we're sure he has a lot to bring to the table. The botanical artist continues to push the boundaries of floral aesthetics in unexpected environments and we're loving it! The best part about him is how much he enjoys exhibiting flowers in different parts of the world. For instance, you can read the article: 'Azuma Makoto Features His Floral Artwork at Milan Design Week' to see how he embellished the indoors of a spot in Milan, Italy.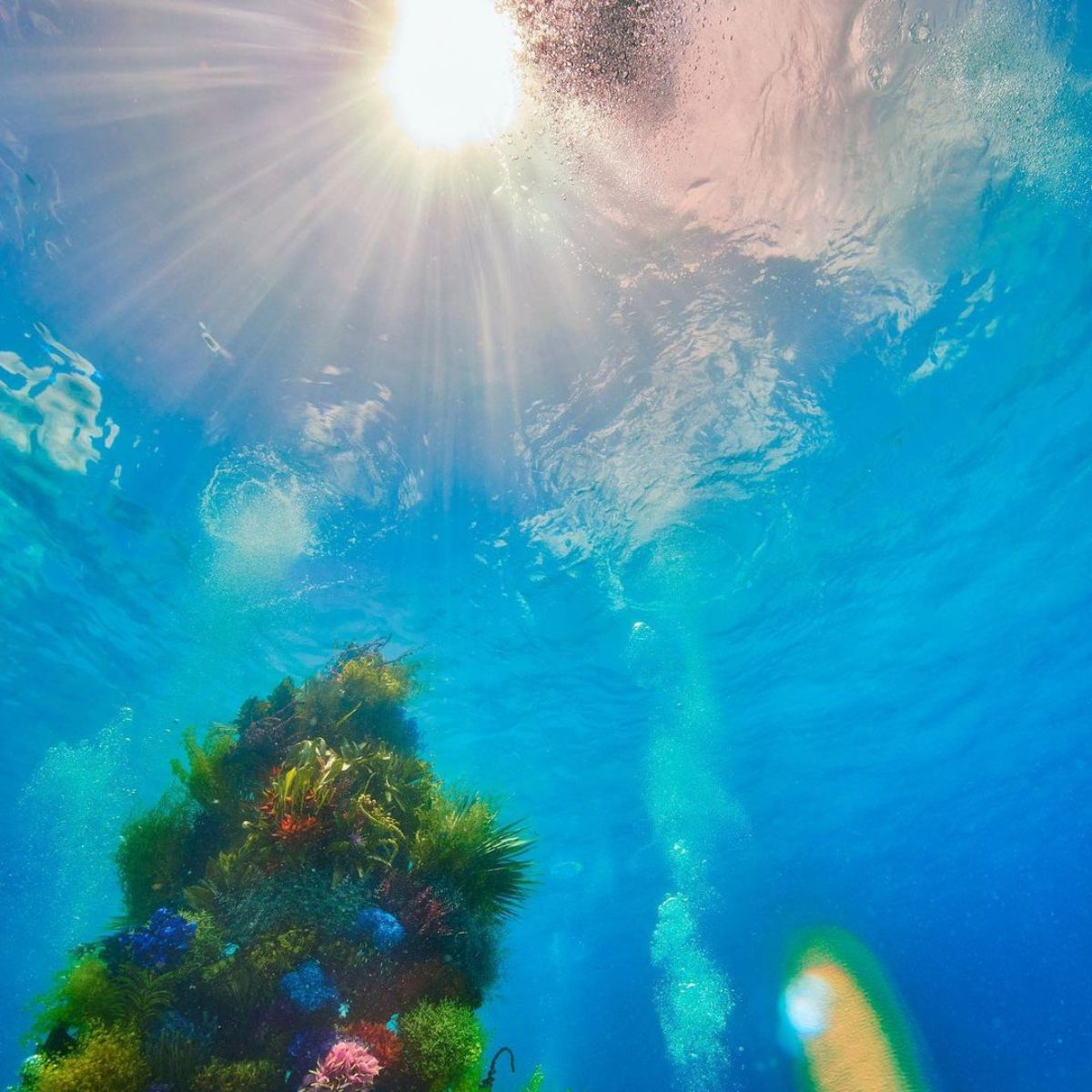 Curious to see more of his rare and influential botanical works of art? Visit the Instagram account of Azuma Makoto to dive into his deep floral world.
Photos by Azuma Makoto.