The Andes, the longest mountain range in the world boasts some of the most impressive peaks anywhere across the globe. To the south of Colombia, just near the Ecuadorian border, the mountain range splits into three almost parallel cordilleras. But then somewhere along these imposing ranges, Rosamina Farms, a flower company found an abode within the savannah lands of Bogota (Sabana de Bogotá). This flower company has a farm within the pristine landscapes of Cundinamarca, roughly 23 miles from the Colombian capital's central business district.
Precisely located in the village of Rio Frio Oriental, in Tabio, a small municipality established in the early 1600s, the globally celebrated flower establishment's history is just as fascinating as the legendary mountains themselves, where it is located. The farm rests upon the hills located at the intersection of two of the Andes' cordilleras and overlooks scenic views of the vales down yonder dotted with countryside human habitations. This is where the family of Eli Perez, Rosamina's proprietor has been devoted to the production and commercialization of flowers - previously roses for over thirty years, and now protea flowers.
Establishing a Protea Legacy Miles Away From the Flower's Native Home
Protea is a flower that is native to South Africa and grows best in warm climates. It, unreservedly, prefers full sunshine and free-draining soils. These are conditions without which this flower hardly flourishes.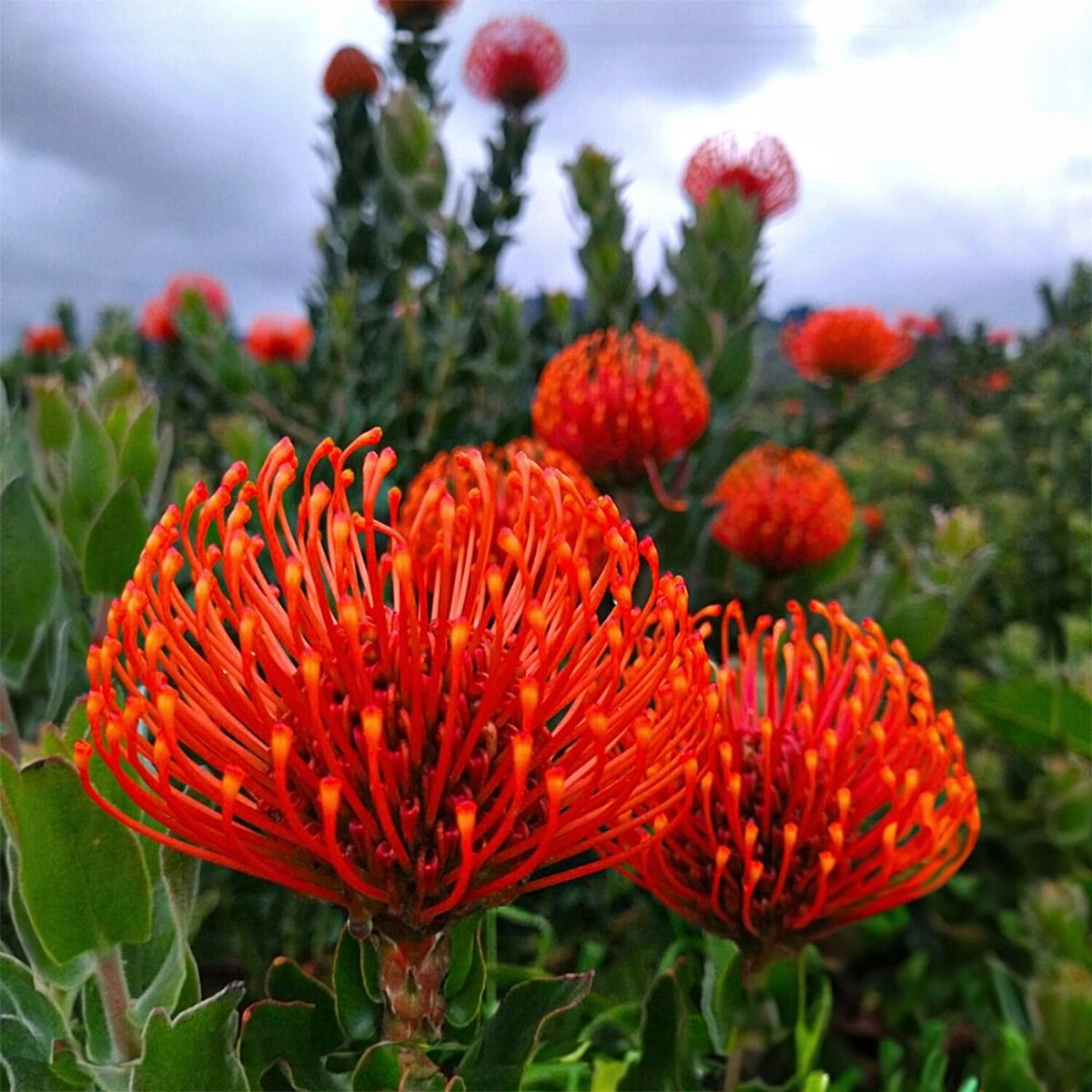 But when Eli's father chanced upon protea flowers somewhere, sometime earlier, he knew they were the flowers he, sooner or later, would want to grow at Rosamina Farms. This may, perhaps, have seemed like a far-fetched idea, and that proteas had no chance of thriving in the high altitudes of the Andes. Well, this is exactly the opinion that Rosamina Farms got from many individuals when it first floated the idea of introducing proteas, leucospermum, and leucadendron in Colombia.
Coincidentally, after arriving in Colombia from the United States, where he had been living and working, Eli also figured out that the Tabio location had near-ideal conditions for growing proteas. So, there and then, their adventurous love affair with this exquisite flower began with the trials of the Safari Sunset variety.
While initially Rosamina had been primarily focused on roses, fifteen years ago, the farm started producing proteas and foliage. It, in due time, grew to become the largest producer of these flowers in the South American country known to be among the top producers of different flowers across the world.
Besides the best quality, Rosamina is able to produce flowers year-round. This gives a competitive advantage against South African flower producers in other countries like Turkey, Spain, Portugal, Italy, and, of course, South Africa. Yes, you read it well, the amazing flowers from Rosamina, such as the Leucospermum Ayoba Pink, and the King Protea White, are available year-round!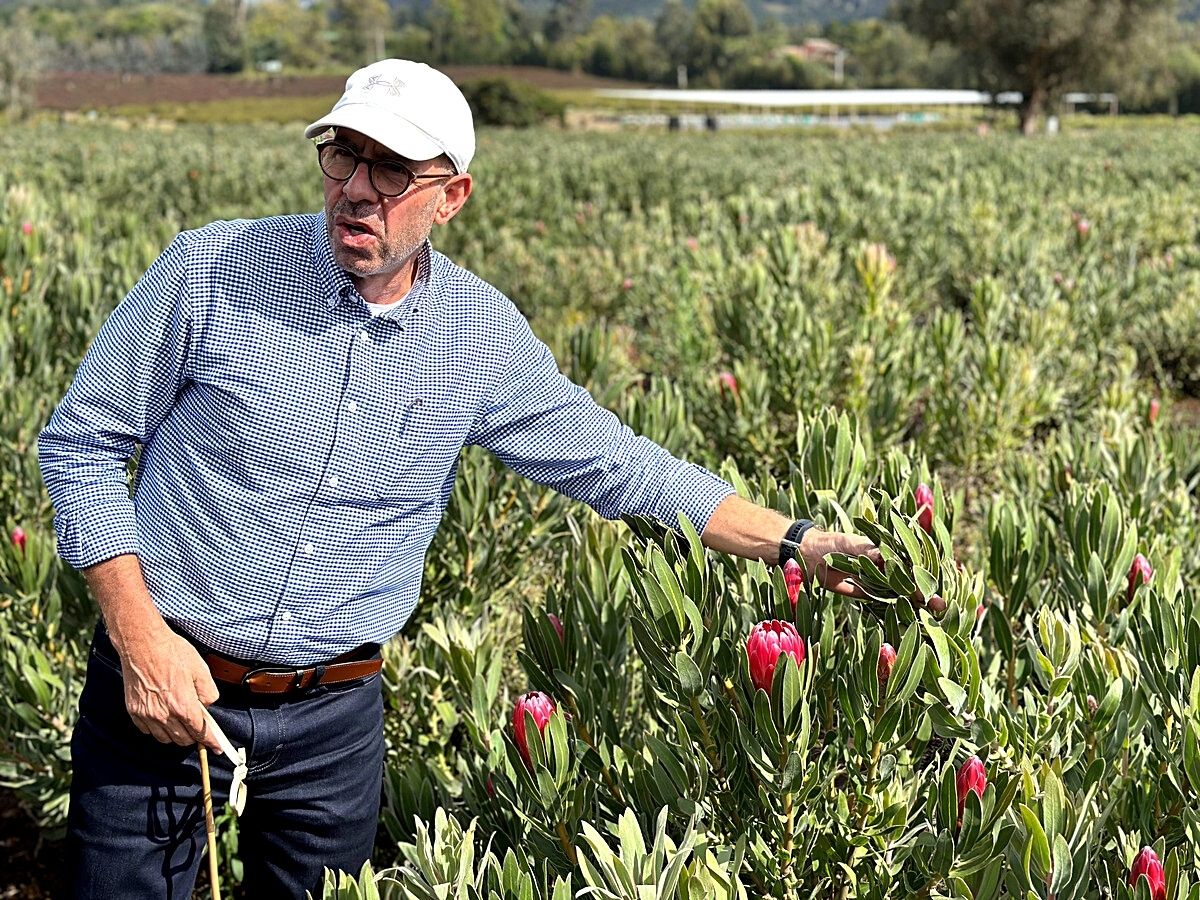 Accordingly, Rosamina has a presence in Miami, the US, Holland, China, and Central America location, offering its customers the widest collection of the most exquisite and correspondingly, quality protea flowers facilitated by its ingenuousness.
Today, Rosamina Farms measure fifty hectares, all practically planted with several varieties in the Proteaceae family including leucadendron, leucospermum, and foliage. There are fifteen varieties of leucospermum, which include Flame Giant, Gold Dust, Hawaii Gold, Hight Gold, Nena Orange, Patersonii, Rigoletto, Scarlet Ribbon, Soleil, Spider, Sunrise, Tango, VeldFire, Glabrum, Succession, as well as fourteen varieties of leucadendron, which include Safari Sunset, Chameleon, Cream Delight, Discolor, Gold Strike, Inca gold, Jester, Laurel, Mountain Rose, Pom Pom, Ulka, Water Lili, Wilson Wonder, and Don Jose.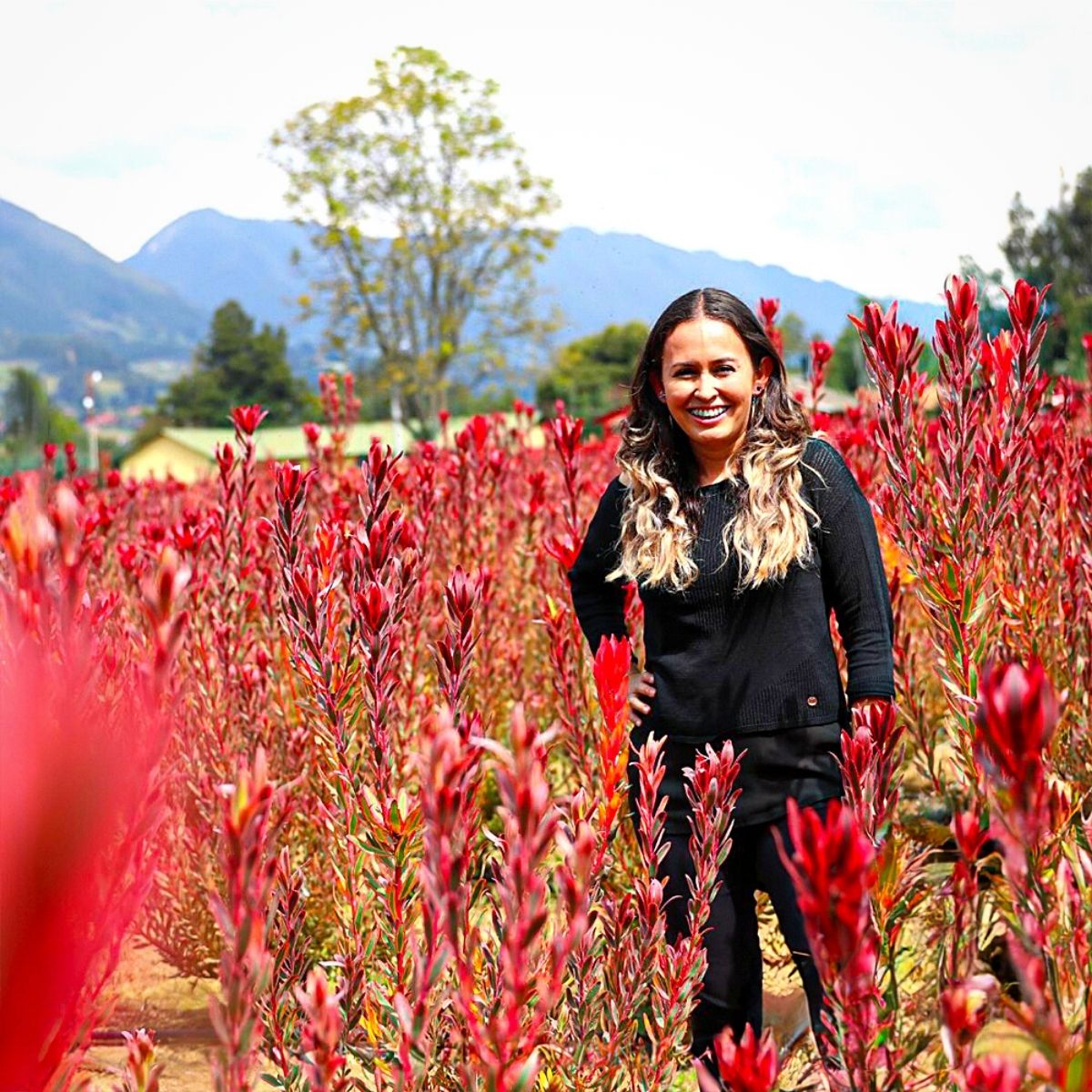 Rosamina, also, has six varieties of foliage, which are Leptospermum, Acacia Purpurea, and Brillantina, and Eucalyptus varieties Silver Dollar, Baby Blue, and Parvofolia cultivated on the farm. But the goal, according to Eli, is to have roughly 101 varieties of all these plants on the farm.
Basically, at Rosamina Farms, you are sure to get these exquisite varieties in production all year round.
Eli confirms:
"The Ayoba Pink and the Artic Ice will be in production year-round. We expect to produce these varieties 52 weeks a year!"
What It's Like Growing Proteas in Colombia
With the efforts and input of his team which is also made up of Arcadio Martinez, General Manager, Aleida Martinez, the Human Resource Manager, and Carolina Cortez and Mayerly Pineda in sales, as well as other staff, Eli says the establishment is now able to produce these flowers and plants all year round. Quite a feat seeing that the flowers are not native to the region's ecological conditions!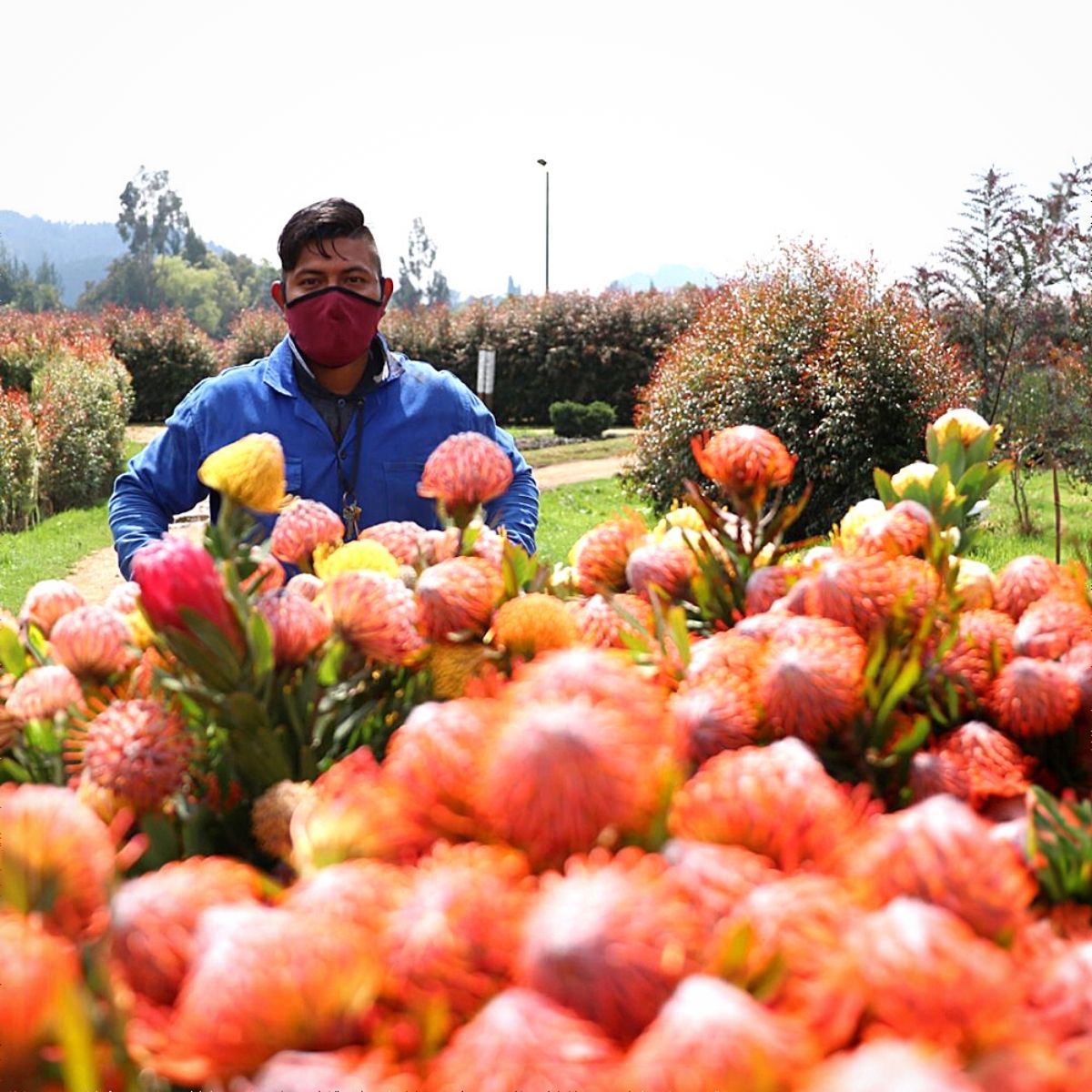 Eli says:
"Such results, very close to the equator, have had every person surprised. While, in the beginning, it seemed proteas could never grow in this region, the results now are quite the opposite of what everyone else expected."
The possibility of growing proteas in Colombia, he says, at first seemed almost improbable for everyone else given the fact that the flowers mainly flourish in the southern hemisphere regions, far away from the equator.
The farm has deployed groundbreaking innovation and technology to be able to successfully grow proteas and leucadendron at the site.
Eli attributes this success to the fact that he has been able to try out different innovative ideas, sometimes going wrong, learning from the mistakes, recovering, and carrying on ahead with the efforts to have the plants successfully integrated into the farm.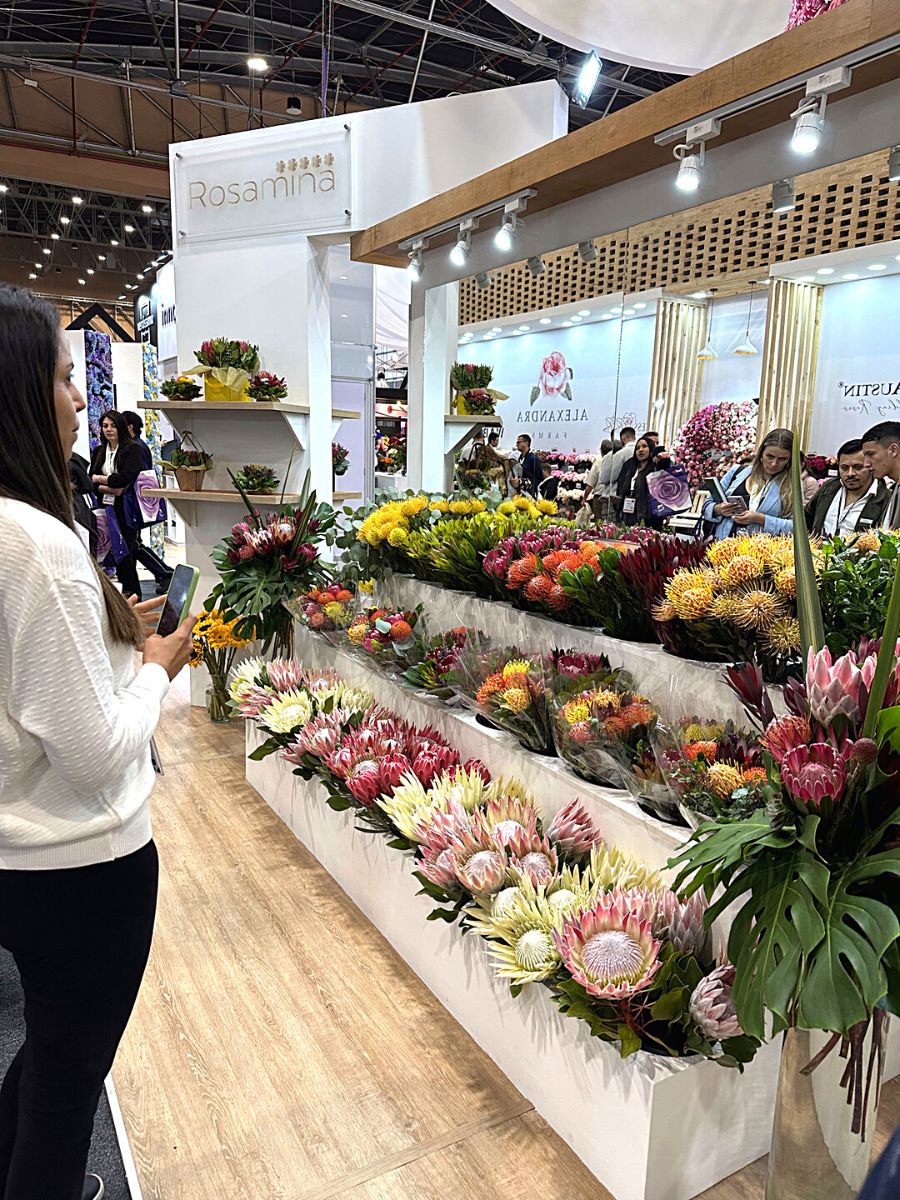 What Flower Products Do Rosamina Farms Produce?
According to Eli, Rosamina is a specialty farm that produces different selections of products. From bouquets to arrangements, the company adds value to the proteas, leucospermum, leucadendron, and other foliage, to create exquisite flower compositions mainly for the US market. The Netherlands is also a market for Rosamina's flowers.
Rosamina furthermore packs individual curated boxes specifically for its customers. These packages contain flowers and plants specifically tailored according to customers' requirements and demands.
From special occasions to events, protea flowers and leucadendrons are versatile and have been handily used in floral arrangements and designs regardless of the season. This is especially so in winter when most plants adopt hibernating tendencies.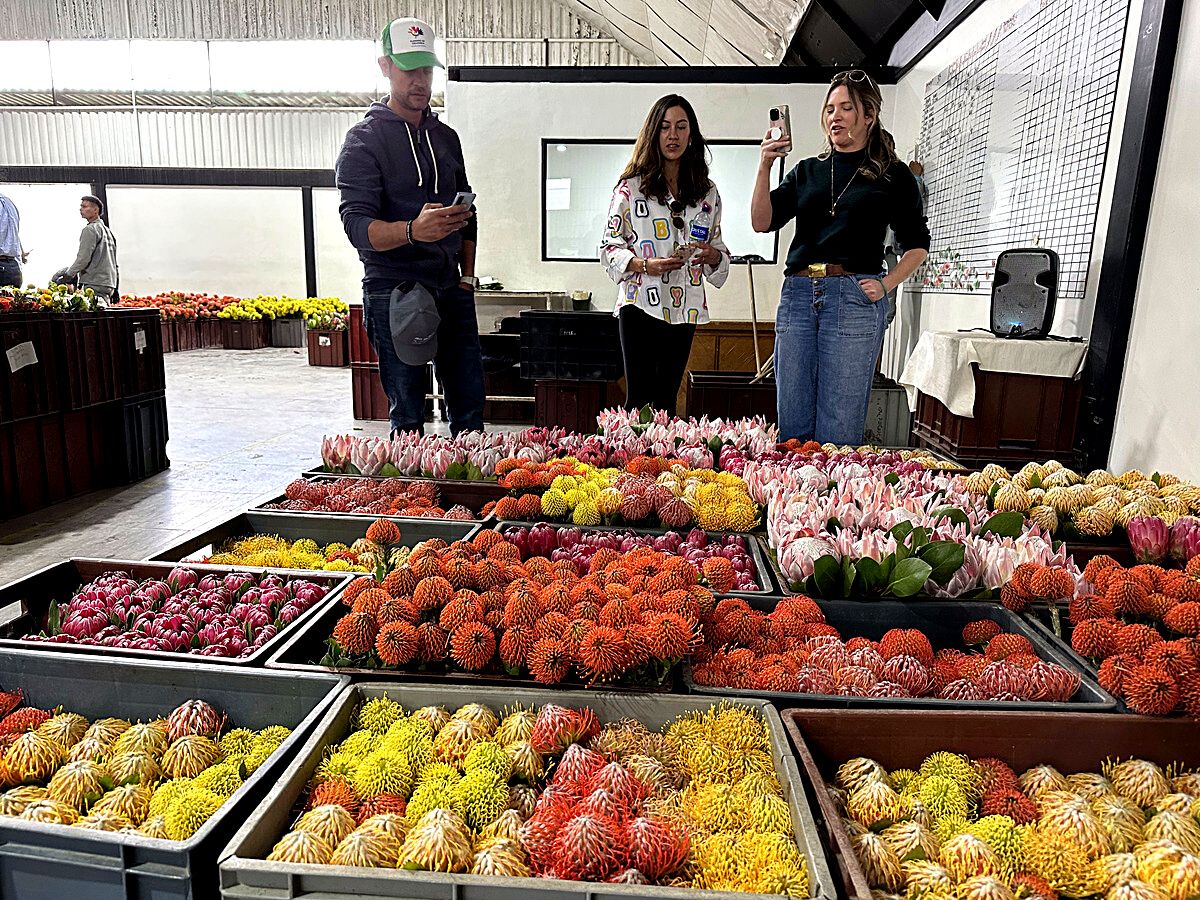 Accordingly, the company has thus far received thirteen awards worldwide for the exquisiteness and quality of its flowers.
Sustainability and Human Welfare at the Core of Rosamina's Production Processes
Again, Rosamina has in place all the fundamentals of sustainability required in flower cultivation as these trends become even more necessary and important in floriculture. At the farms, the employees' welfare is well-catered for, while healthy conditions and environments have been maintained all over the farming sites.
Such efforts have realized quite significant biodiversity benefits. For instance, the spot-flanked gallinule, a small marsh bird with a disjunct range in South America; from central Colombia to eastern Brazil and central Chile, which had previously been a disappearing species, can nowadays be seen almost always flocking Rosamina's protea farms.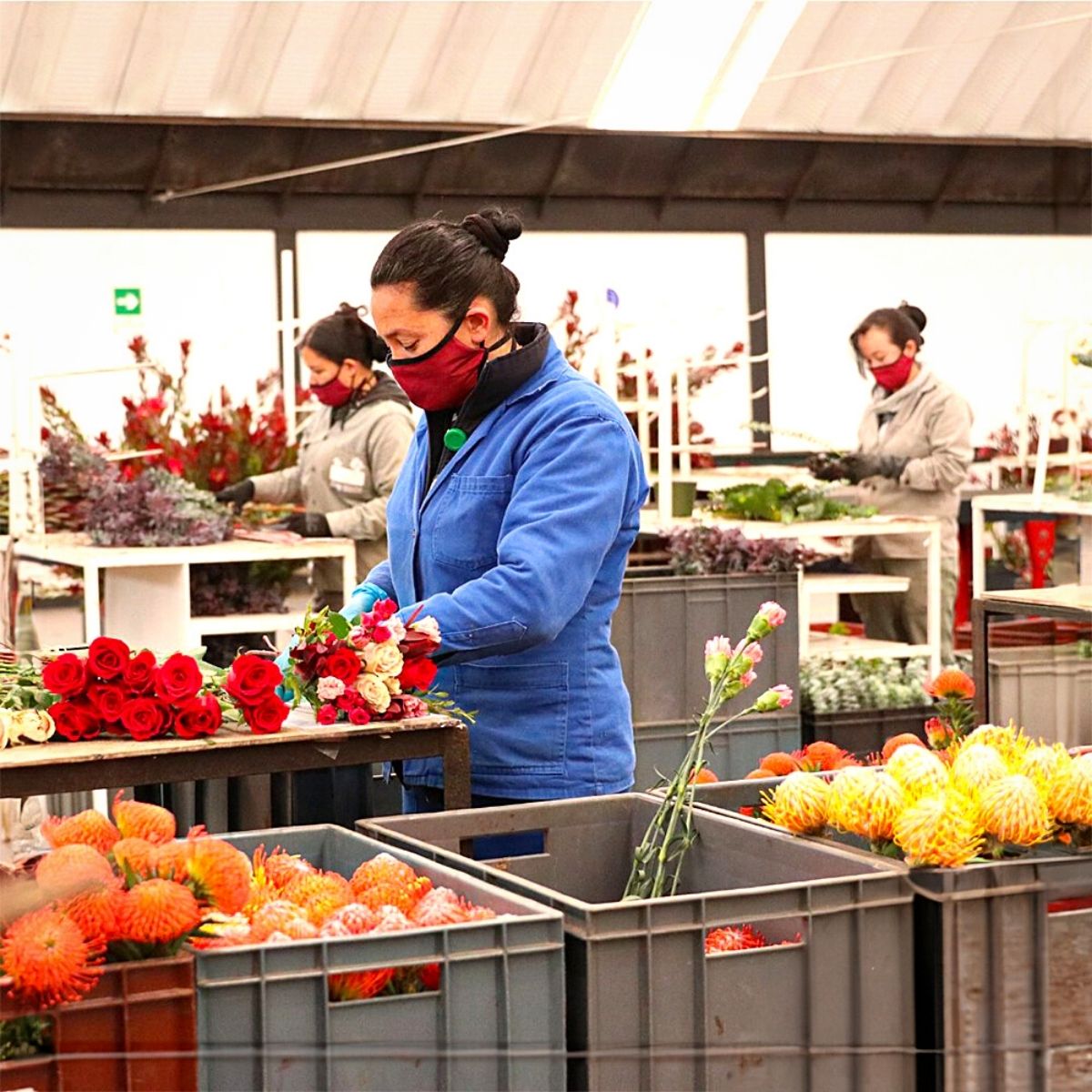 Locals and people from the neighboring communities and those living next to the farm, have similarly continued to enjoy a sustainable source of livelihood, with the farm having a total of 120 people working there, and producing 2.5 million leucadendron stems, 1.8 million leucospermum stems, 85,000 proteas and 300,000 foliage stems.
Photos by Rosamina.