Time is rarely on our hands, also when it comes to floriculture. Nothing has eternal life. Not even those wonderful flowering garden plants, no matter how bad we would want it. In fact, after the splendor of blooming usually comes to the sad stage of deterioration. Some plants, however, age beautifully, like the Rose Everglow Ruby. This one seems to escape the aging process by becoming even more beautiful. Here's how.
Rose Everglow Ruby
This striking red garden Rose Everglow Ruby was born in the maternity rooms of Select Breeding and is literally growing in popularity since its commercial introduction in 2020. Usually, new varieties are bred aimed at growers in Europe and North America. This one can also already be found with Daelim Tree Nursery, a grower in South Korea!

Everglow Ruby has bold red flowers with a white heart. But that's not all. The ruby-red has just a touch of blue in its palette, bringing forth a more pink-toned red shade that stands out wonderfully amongst the rich green foliage.
This plant is 'self-cleaning' which means that you can enjoy these radiant flowers for a long time. Plant Everglow Ruby in full sun in fertile, well-drained soil. The plant is compact and branches well and will reach about 60-80 cm high and 40-50 cm wide after three years. Don't worry about a normal winter, unless you live beyond the (Ant)arctic Circle; these plants are hardy to -18 ºC.
Beautiful Coming of Age
Some plants get more beautiful when they come of age, and so is this exclusive garden rose. Its senescence - the term for biological aging - is visible in the flowers, which during the season transform from a creamy yellow and red, to brilliant white and red.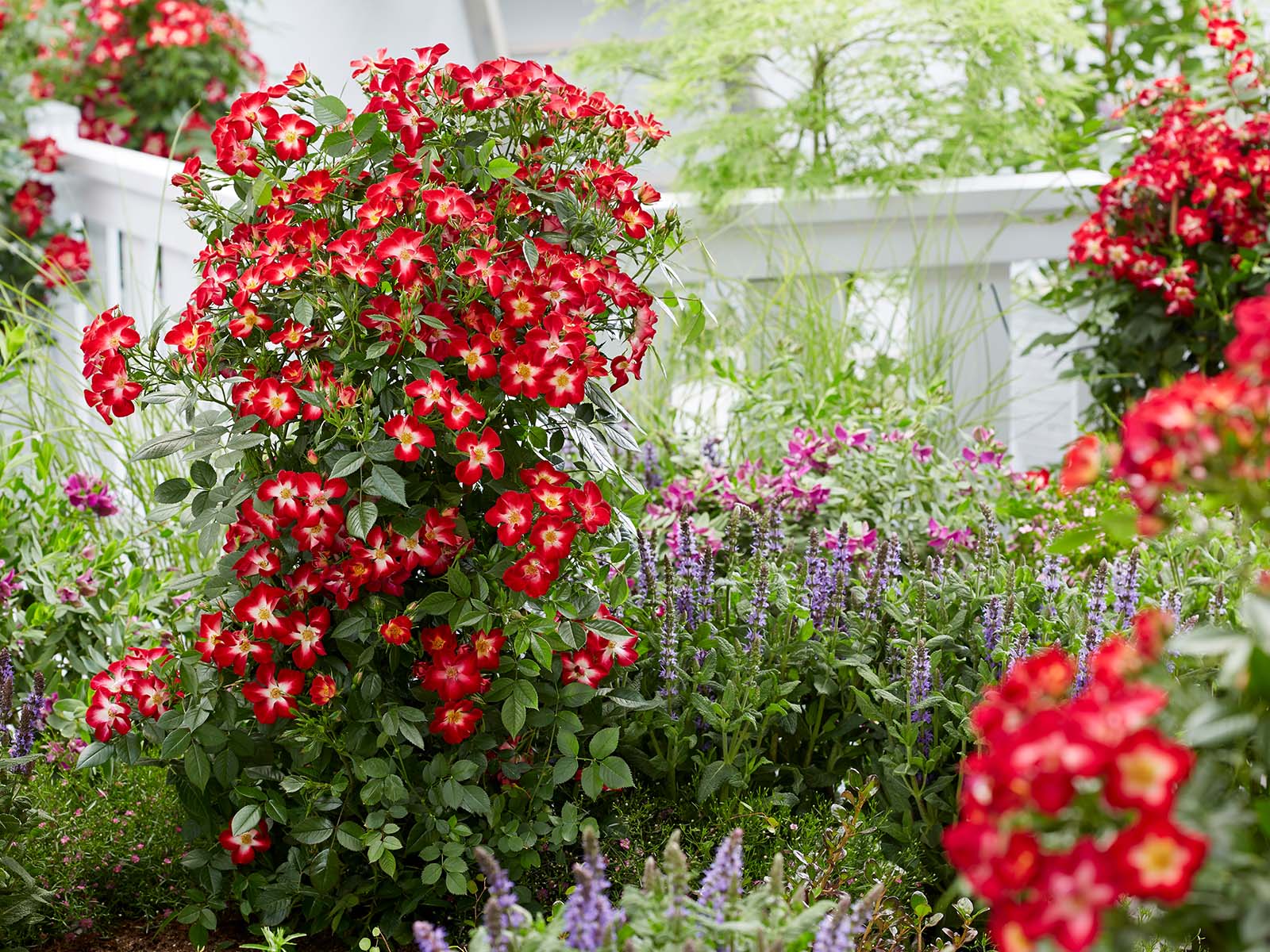 Everglow Ruby Is a Present
Everglow Ruby is a beautiful rose that is suitable as a garden plant but is also a beauty on balconies or terraces. Give Rose Everglow Ruby as a present to yourself or to some other garden lover! You and the recipient will definitely enjoy it.