The House of Meilland is a name synonymous with exceptional roses and has graced gardens around the world for at least 173 years. This renowned family-owned rose breeding company has continued to leave an indelible mark on the world of roses.
With an unwavering dedication to innovation, quality, and beauty, the House of Meilland has become a symbol of blooming excellence. Its latest bloom, Rose Moulin Rouge® serves as a testament to this long-standing tradition of excellence.
House of Meilland's Legacy Is Defined by a Passion for Quality Roses
Since its establishment, the House of Meilland has continually pushed the boundaries of rose breeding, pioneering new techniques and introducing innovative varieties. Through a relentless pursuit of excellence, they have introduced roses that are not only visually stunning but also disease-resistant and environmentally friendly.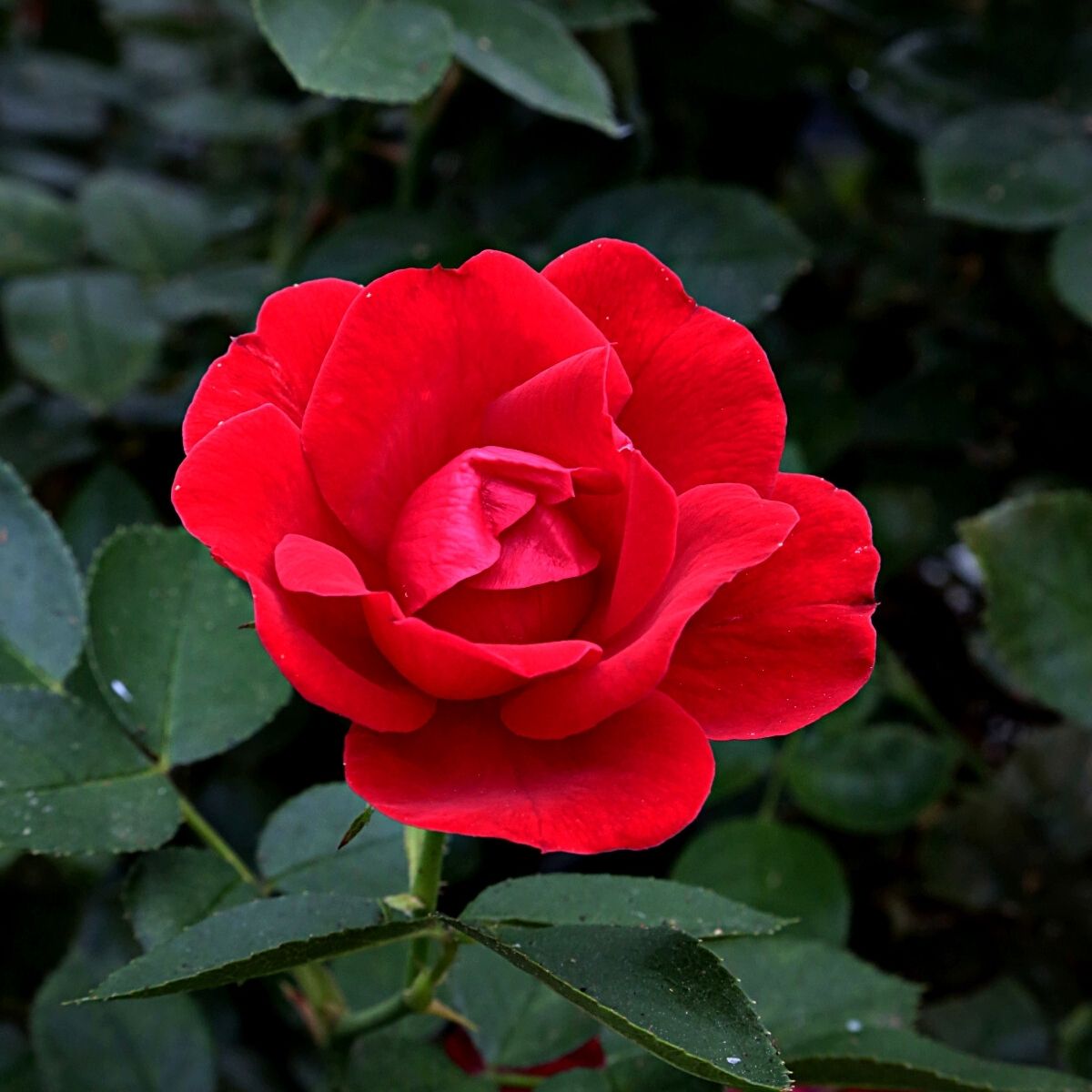 Its commitment to sustainable practices and eco-friendly cultivation methods has set them apart as a leader in the industry in which it has continued to safeguard its values ​​that have been passed from one generation to the next. Creativity, exclusive meticulousness, and luxurious quality are key for the French flower breeder.
With varieties known and recognized worldwide, the House of Meilland's rose collections elevate French art and the style of living that is made up of poetry, emotion, and elegance.
House of Meilland Is a Definite Reference Point for Gardeners and Florists
With its breeding centers in France, the United States, and other countries, Meilland roses can be found in gardens and landscapes across the globe. The company's international presence has also allowed it to collaborate with renowned breeders, horticulturists, and enthusiasts, resulting in the creation of exceptional rose varieties that cater to different climates and preferences.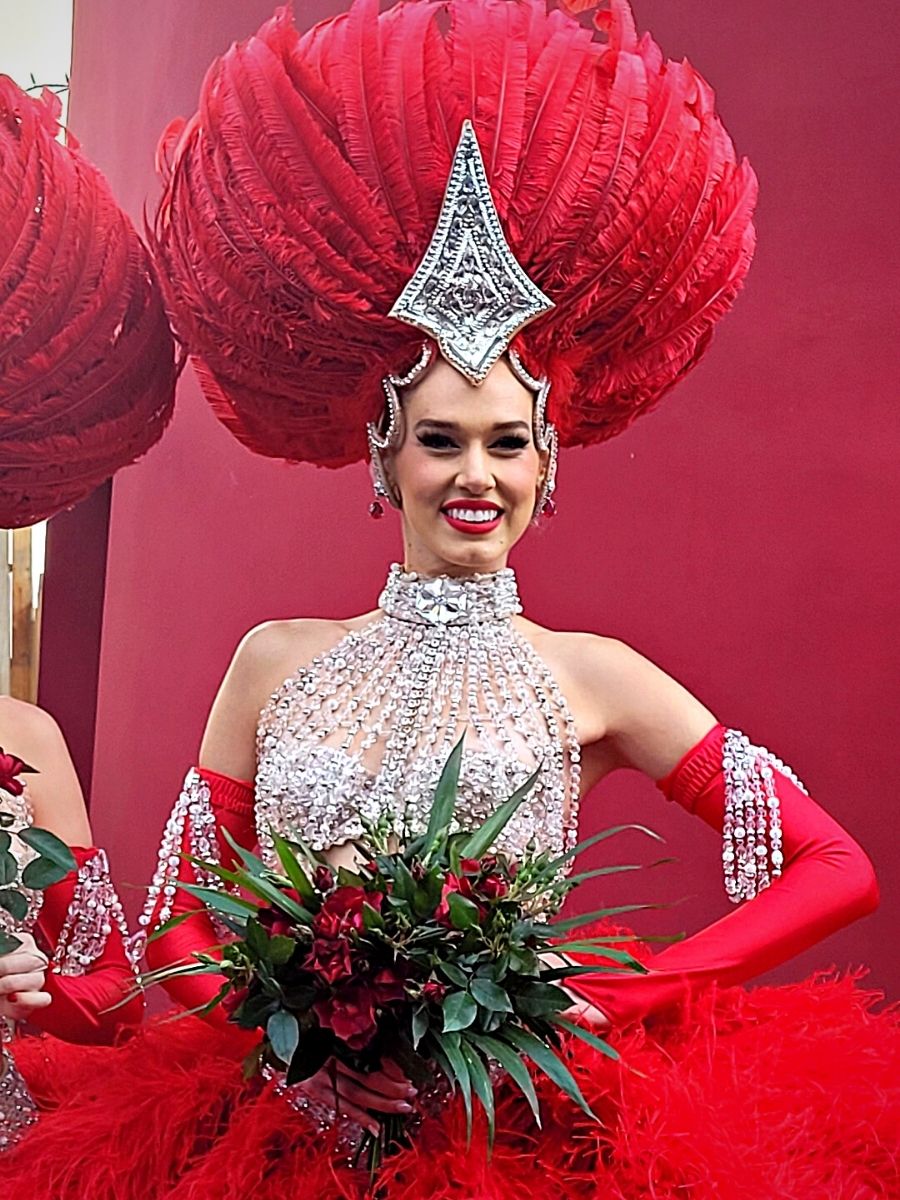 Papa Meilland®, Black Baccara®, Jeanne Moreau®, Pierre de Ronsard®, and most especially Madame Meilland, are among the most famous cultivated roses from the House of Meilland's collections.
These varieties have made House of Meilland a definite reference point for gardeners and florists, as its exports its flowers to up to 65 countries across five continents.
A Tribute With Rose Moulin Rouge®
Created on October 6, 1889, on Boulevard de Clichy, at Place Blanche in Paris, the Moulin Rouge opened its doors under the leadership of the emblematic duo of Charles Zidler and Joseph Oller.
The two made a bold bet that the Moulin Rouge would one day become 'The Palace of Dance and Women!' and a 'more luxurious, larger and more elegant' cabaret than those that existed back then.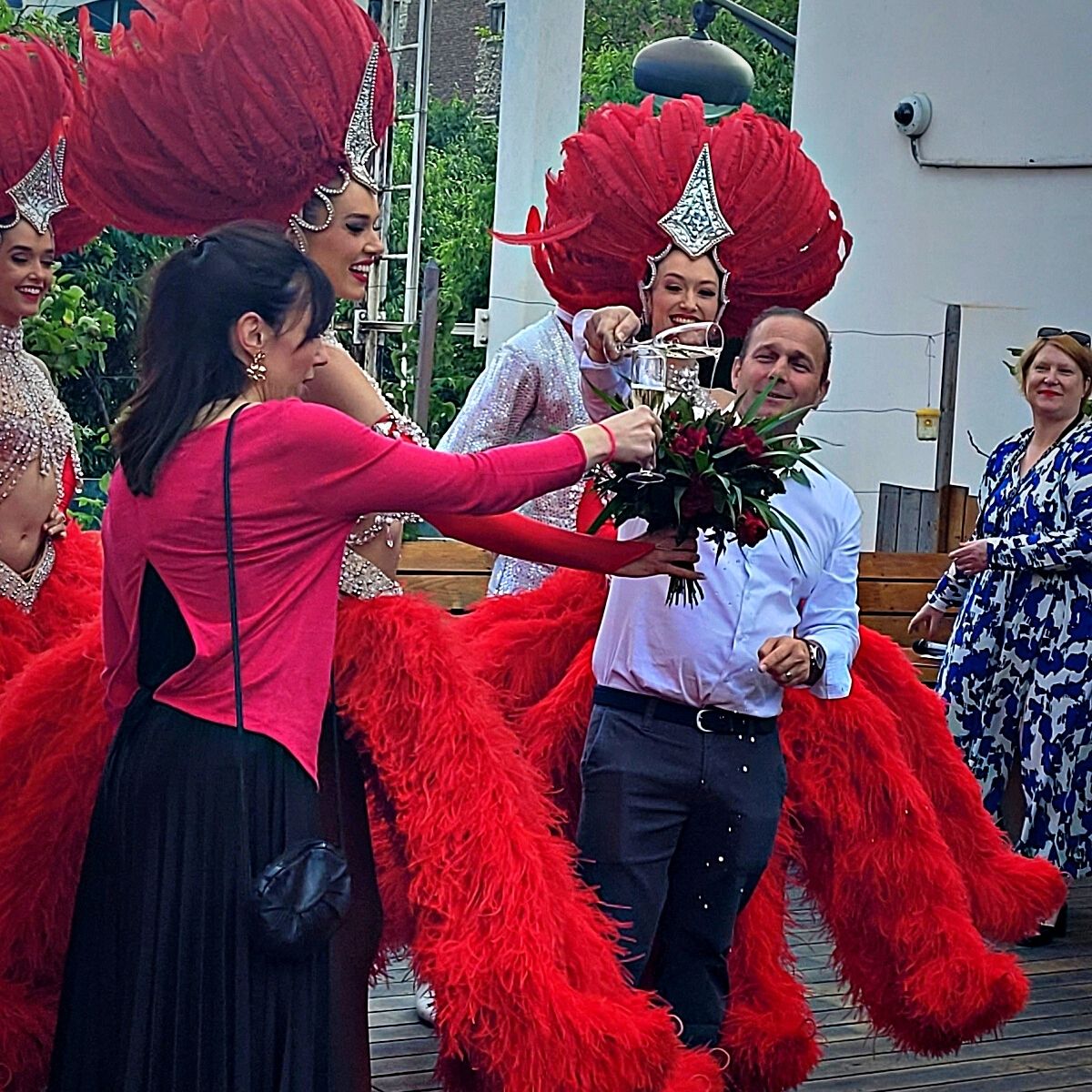 And consequently, for roughly 134 years, the most legendary hall in the globe has welcomed millions of spectators who have come to experience and admire its world-famous sights and sounds.
Rose Moulin Rouge® (Meitraligh) in Honor of the Famous Cabaret!
The fruits of 173 years of innovation and passion by the House of Meilland have now seen a landscape rose bush that has stunning semi-double roses, emerge from its program of creation and selection of the Street Colors® range of roses.
The deep red of its flowers is reminiscent of the colors of the famous and mythical cabaret and the petals evoke the petticoats of dancers in motion. Within the petals of this majestic bloom, the two worlds of roses and cabaret delightfully merge because they both are just as rich in splendor and sentiment.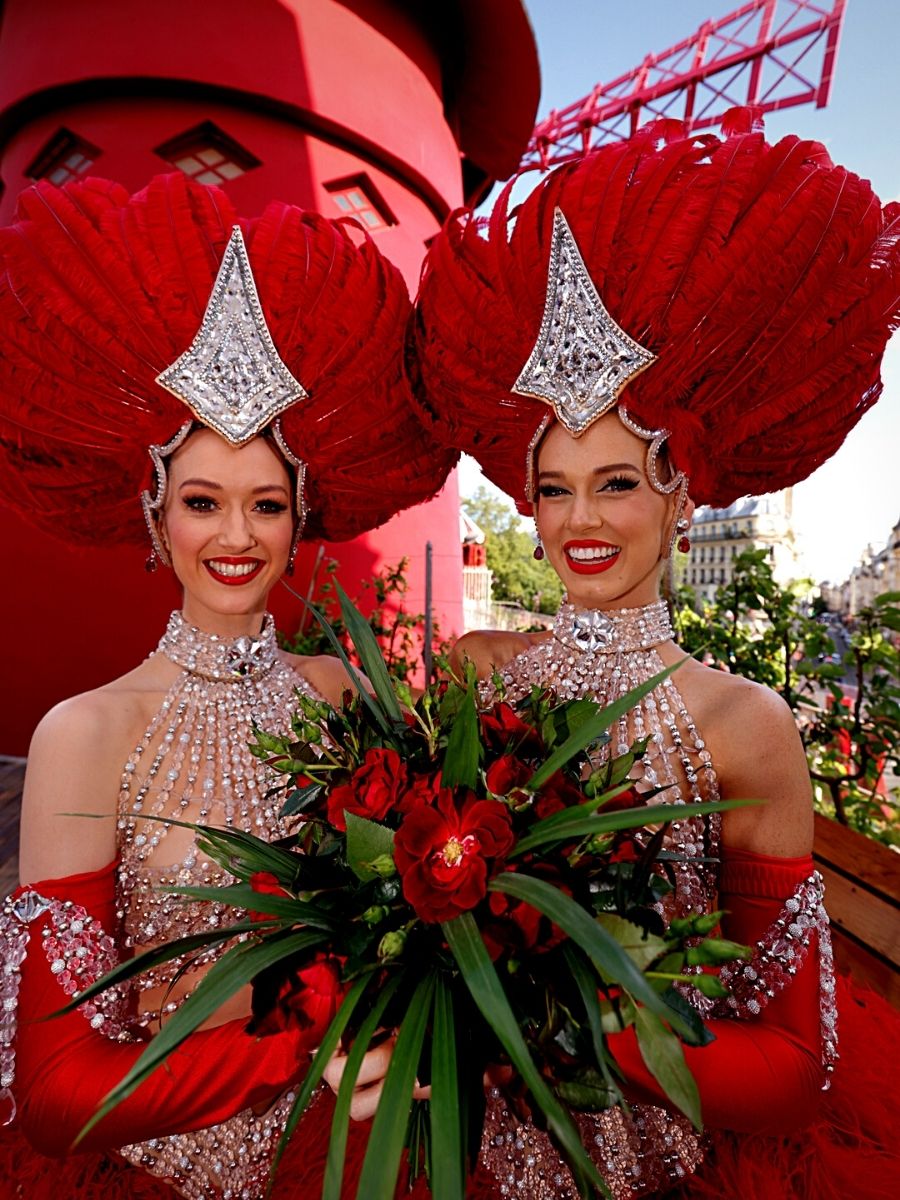 The Moulin Rouge® Rose Meitraligh rose variety was unveiled on June 5, 2023, in honor of the Moulin Rouge as a legendary and timeless symbol.
Following a splendid staging by the Moulin Rouge artists dressed in their emblematic costumes of red feathers reminiscent of the rose and its petals, the flower was unveiled by House of Meilland's Matthias Meilland and Virginie Clerico-Patsouris, the Strategic Marketing Director of Moulin Rouge, amidst decor created by the talented landscape architect Corentin Pfeiffer.
Irresistible Qualities of the Moulin Rouge® Rose Meitraligh
Bred by the House of Meilland, Rose Moulin Rouge® Rose Meitraligh is a rose that definitely attracts attention and admiration in equal measure. The rose has a flat cut shape with roughly 15 petals, a dark red color, and grows to a height of between 50 - 70 cm. It has excellent disease resistance and a bushy nature with its flowering occurring from spring through frost.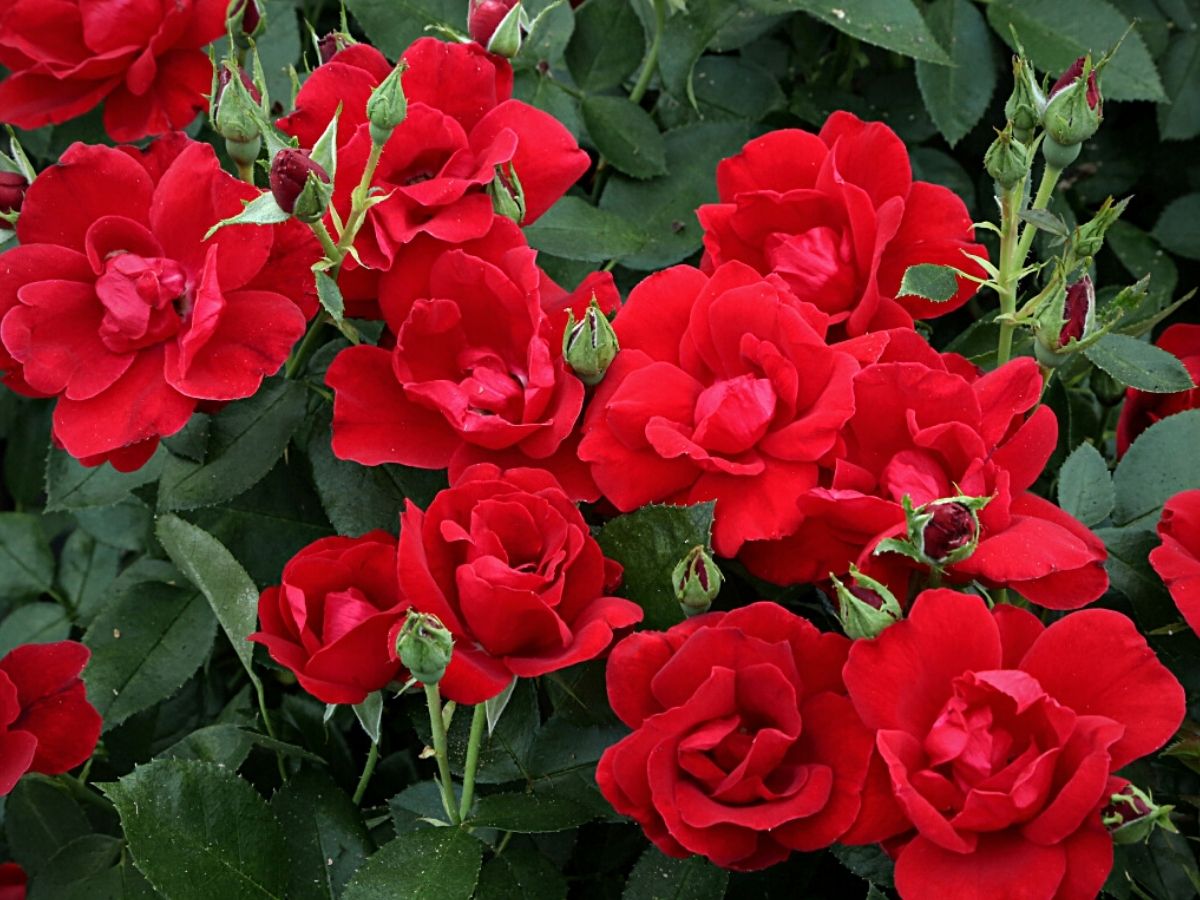 Moulin Rouge® Rose Meitraligh shows a contrasting heart of golden stamens and is very attractive to bees and pollinators. Its petals are nuanced on the edges with smoky reflections, bringing relief and emotions to the compositions.
Naturally compact, this flower is covered with pretty green foliage contrasting pleasantly with its constantly renewed blooming from spring until frost.
Just like others in the Street Colors® range, it remains decorative for a long time, resists diseases exceptionally well, and proves to be valuable not just for borders, and beds, but also in containers on terraces and balconies.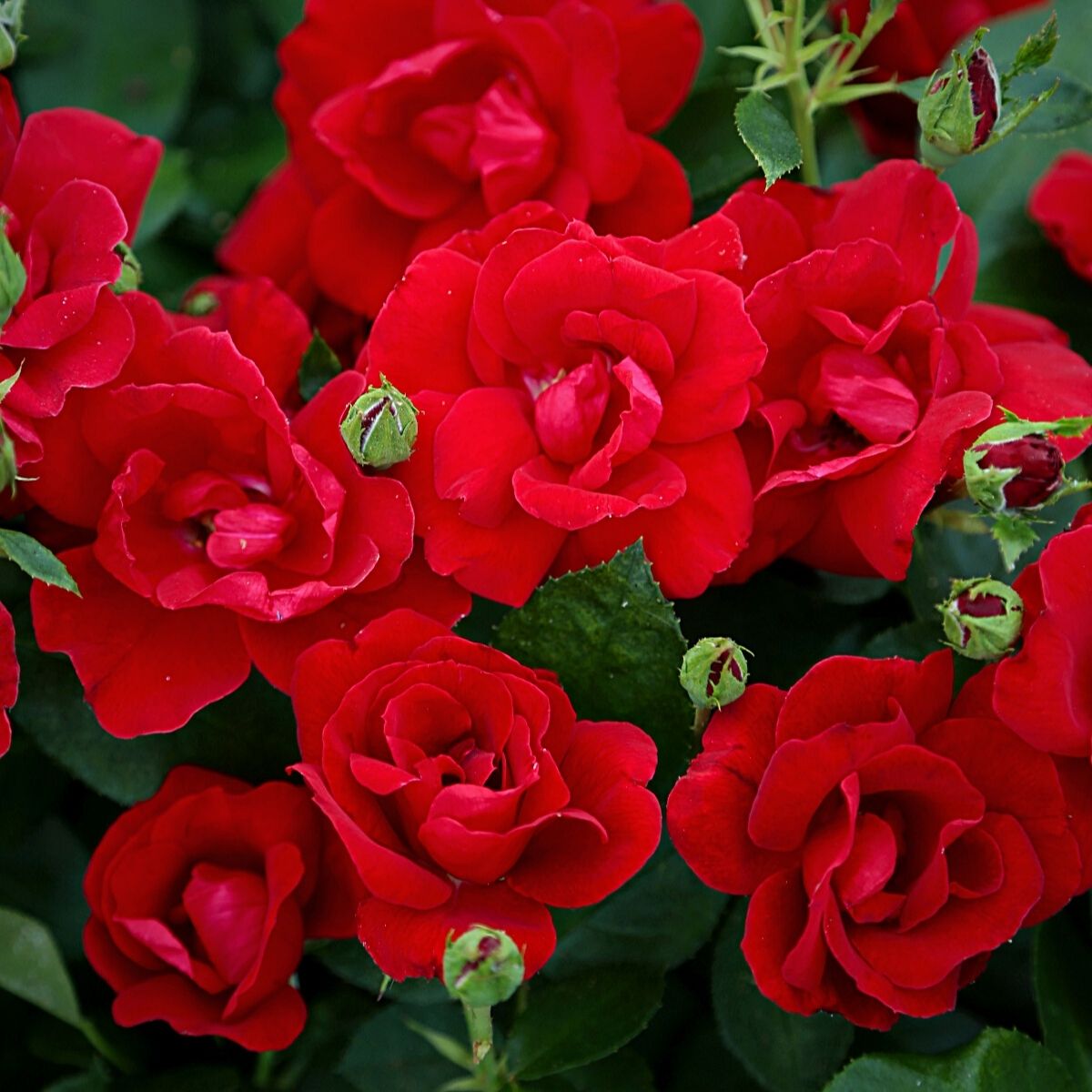 Rose Moulin Rouge® Pays Homage to French Heritage
Roses in the Street Colors® range are new-generation landscape roses from Meilland that pay homage to French heritage. They have all the features to appeal to both landscape professionals and urban gardeners.
You will, certainly be seduced by their incredible floridity and diversity of colors, their extreme resistance to disease, and their low maintenance requirements. And with the MOULIN ROUGE® Rose Meitraligh, the House of Meilland delights to welcome a rose in honor of the prestigious and spectacular Moulin Rouge, within the Street Colors® collection of six varieties with a double ecological efficiency and a long-standing heritage.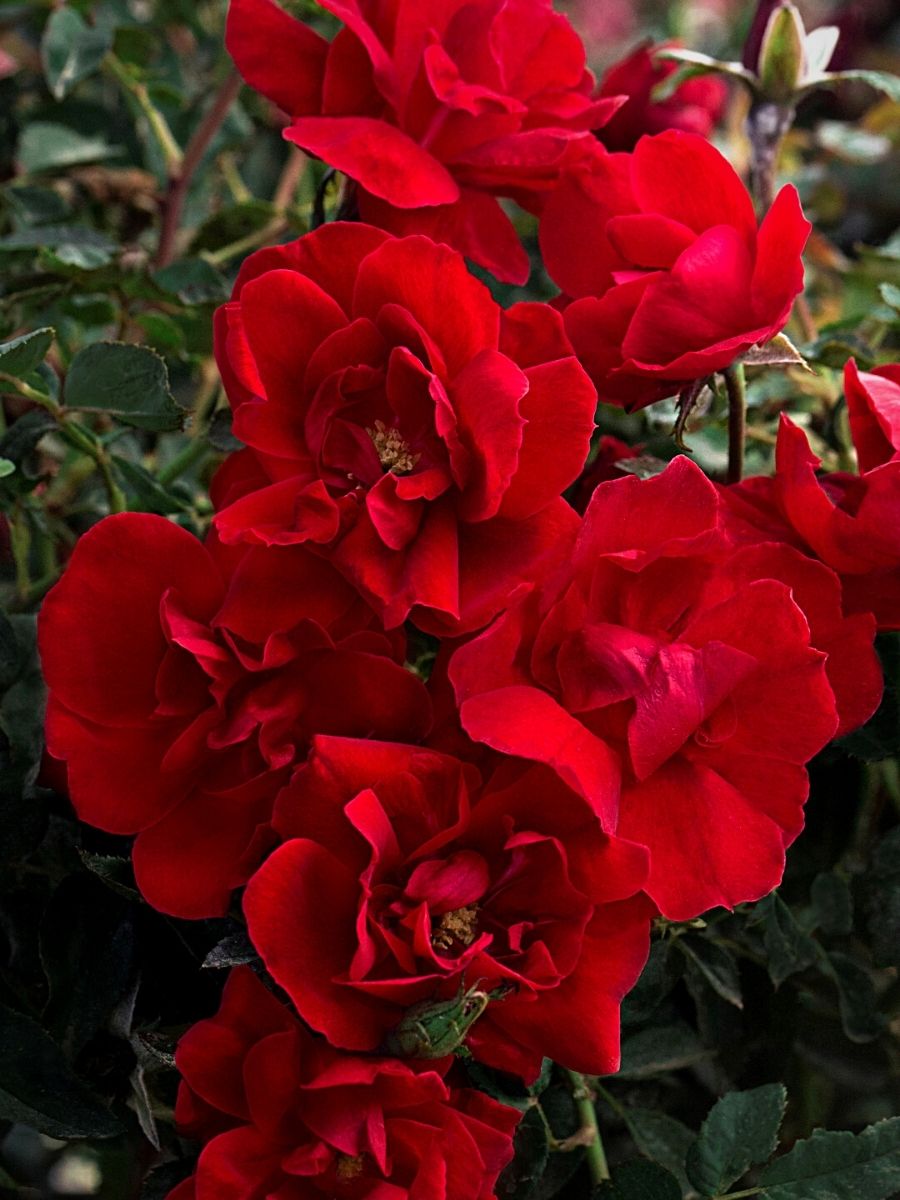 These roses have all the characteristics to please landscape professionals as well as urban amateur gardeners. Indeed, you will be seduced by their incredible floridity and diversity of colors, their extreme resistance to disease, and their low maintenance requirements. You just plant them and enjoy the show!
Images by @moulinrougeofficiel
Available this spring at Meilland Richardier Roses & Jardins