Roselilies are on their way to immense popularity. You can no longer ignore it: they are the trendy lilies of the moment. And for good reason: a Roselily has some big advantages and extra value compared to the good-old orientals. You might say that you get two beautiful flowers for the price of one.

From May until October there is an entire high-quality palette available of Roselily varieties and colors from Decorum grower Van Schie. Here's an introduction and how to get your hands on these superb plants yourself.
First Things First - What's a Roselily?
Roselily is a unique double-flowered lily that, with its many petals, is reminiscent of a rose when it opens. The flowers have a light scent, much less strong than the well-known oriental lilies.
Because of all the symbolism that surrounds lilies, these flowers suit every occasion. The roselily is a unique variant of this well-known lily but then double. The double flowers give a strong impression of being two beautiful flowers in one.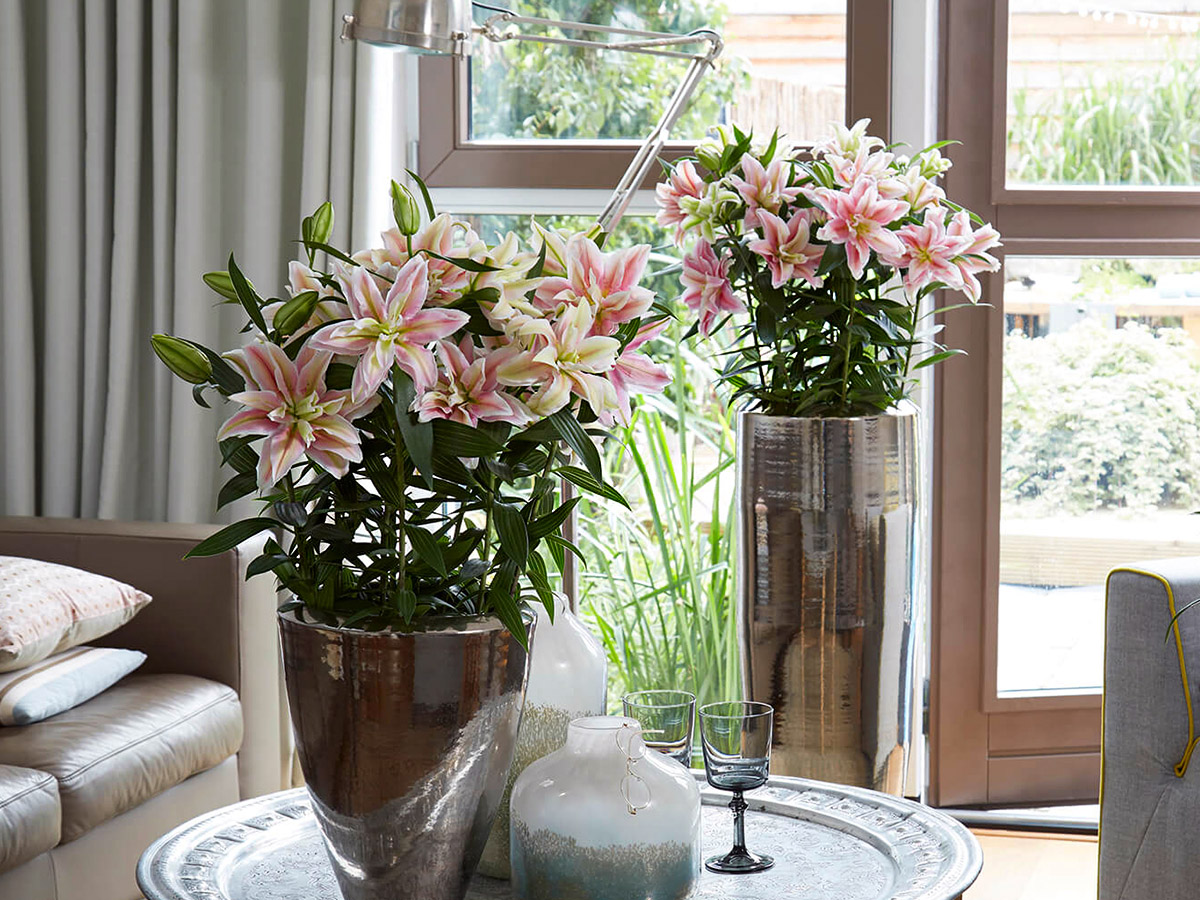 A big advantage of the Roselily is that these flowers have no pollen, so no chance of staining! You can place the roselily in the living room as well as on the terrace. Due to the lack of pollen, the flowers remain beautiful even after a rain shower.
Decorum grower Van Schie grows various types and colors of high-quality Roselily plants with very large flowers. These are its four must-haves:

Roselily Natalia
Roselily Natalia has pale pink flowers with a dark pink tinted stripe and speckles towards the center. The pink petals are edged in white. The center of the flower has a striking gold-yellow hue.
Roselily Samantha
Roselily Samantha has sturdy stems and upright flower buds (15+). The flowers are bright dark pink with a white edge. This makes the flowers appear to be beautifully flaming.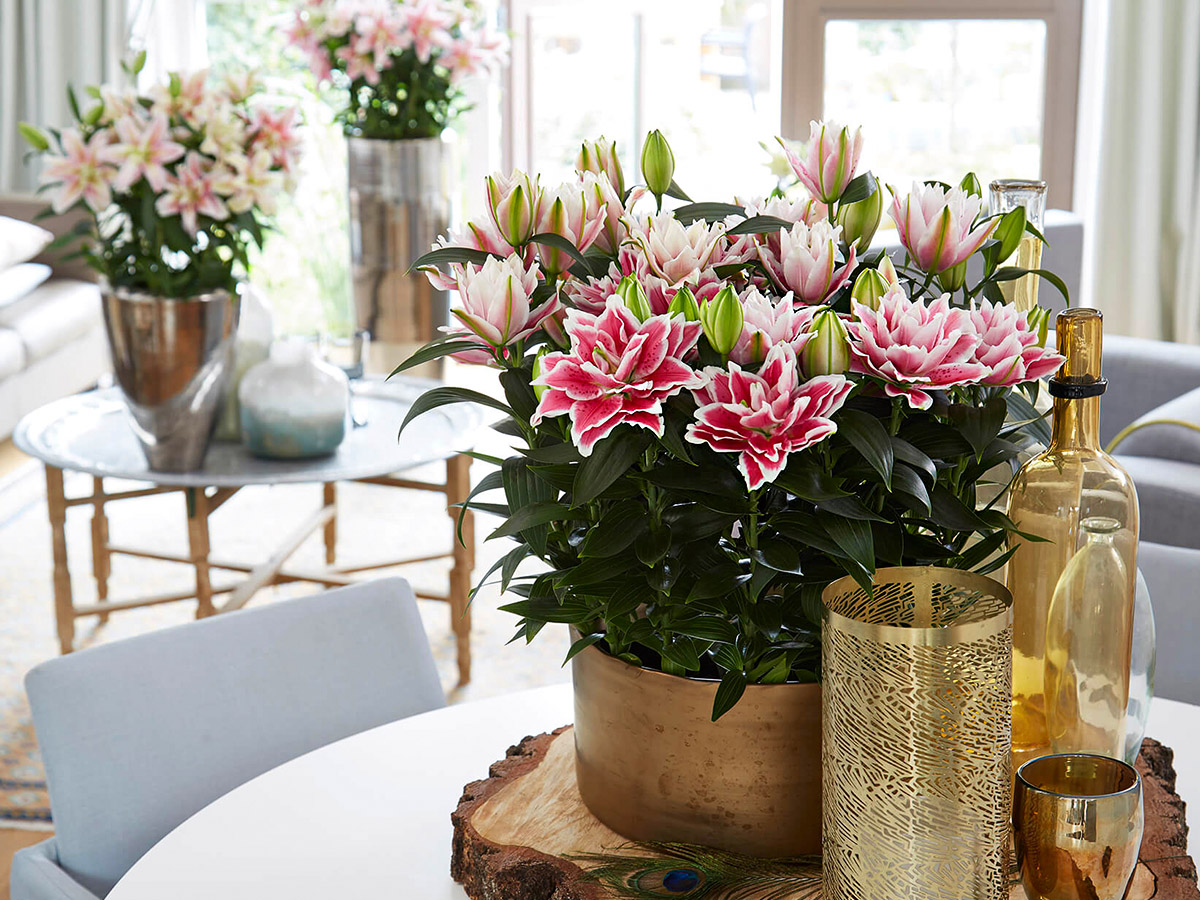 Roselily Sara
Roselily Sara has large light pink flowers with a dark midrib and speckles towards the light green heart. The lovely Sara has at least 18 slightly spaced buds per plant, which gives a nicely filled bouquet in a pot. The flowers each have room to bloom due to the plant structure. A great eye-catcher for a living room or a patio.

Roselily Sita
Roselily Sita is one of the newest additions to the Roselily pot plant family. With that Decorum and Van Schie have also been able to add a good white Roselily to their range! Sita has beautiful round flower buds (15+) that open into large white flowers with a yellow vein towards the center, and bright pink speckles.
Grower Van Schie - On a Mission to Make People Happy
Van Schie is a real pioneer when it comes to growing pot plants. Wim van Schie was the first to grow pot lilies in the Netherlands. That was back in 1985, long before the Decorum brand was established. Today the company is managed by his son Martin, 4th generation in this company already, and son-in-law Marcel van der Voort. They have continued on the path of optimizing cultivation conditions and improved processing.

Martin van Schie:
"Every day we are busy for the customer creating the most beautiful and the best plant at the right stage and with the desired packaging. It is our mission to do this as well as possible and to make people happy with our products!"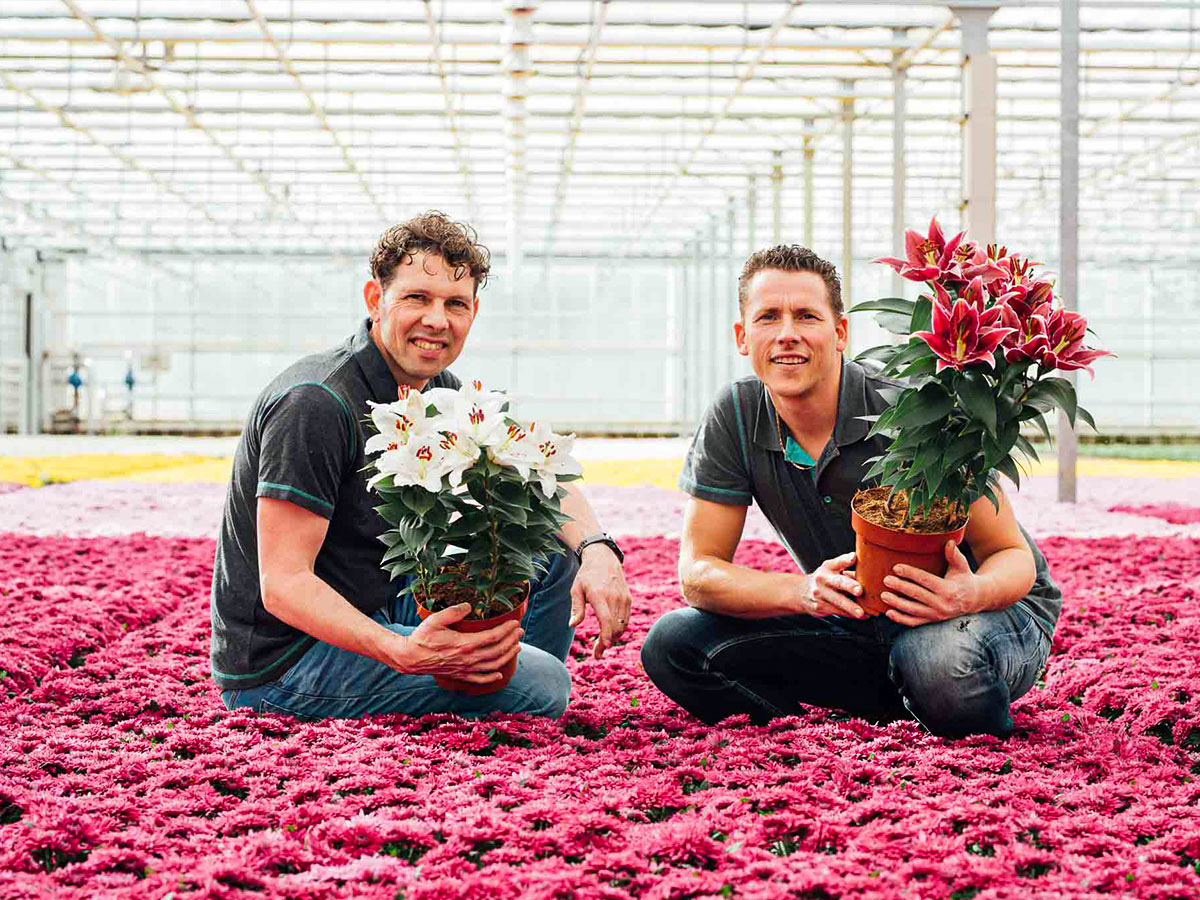 Roselily Care
Tips
Pot lilies prefer a cool, light spot, where it blooms longest. Do not let the root ball dry out, it may always be slightly moist. Nutrition is not necessary, everything is already in the bulb from which the lily grows. You can cut off spent flowers. Do not place the plant next to fruit, because the plant is sensitive to ethylene, which causes the flowers to age faster. When the plant has finished flowering, the bulb can go into the garden for a second life.
Roselily plants are available from May to October.