The breeders of Florensis bring a fully new generation of rudbeckia to the market. These intense patio eyecatchers come in three segmentations - Rudy Fire, Double, and Mini - and are currently in six varieties. Plenty to choose from this summer.
Rudbeckia Rudy by Florensis
It's up to your personal taste which of the three Rudy lines you like best. You might as well take all three home, depending on the size of your patio, of course. But for sure it will be difficult to not grab one of these intensely colored and perfectly v-shaped charmers. Rudy shows off its beautiful flowers from early summer till late autumn. The plants are drought tolerant and the flowers last very long.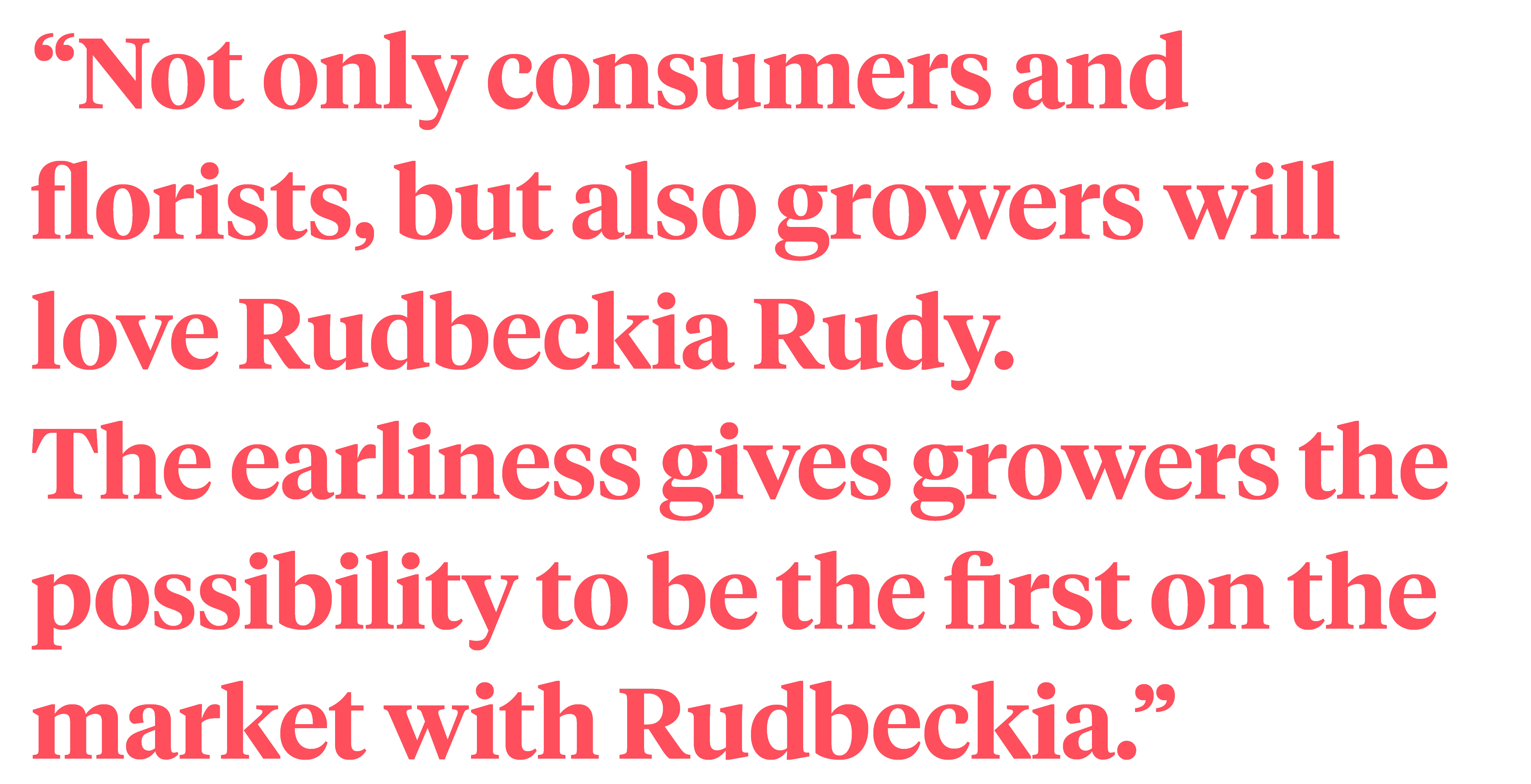 Growers Will Love This
Not only consumers and florists, but also growers will love Rudbeckia Rudy. The earliness gives growers the possibility to be the first on the market with Rudbeckia. The compact sturdy habit brings high efficiency to the production of these lovely patio plants. Rudy covers the different segments in pot size, habit, and flower type for the full season.
As mentioned earlier, there are three segmentations available of Rudbeckia Rudy: Mini, Fire, and Double. What's your favorite?
1. Rudbeckia Rudy Double
There are two double Rudbeckia Rudy varieties available, the Double Yellow Lemon and Double Rose Yellow. Both are very long-lasting and attractive double flowers with unique colors that branch well and have healthy leaves. The color of Rudy Double changes over time.
2. Rudbeckia Rudy Fire
Rudy Fire is a fiery red with yellow patio plant that you cannot miss. Just look at those super attractive flamy red flowers with bright yellow edges. Check its unique V-shaped habit. Rudy Fire branches well and flowers very early, and it will look great far beyond your summer.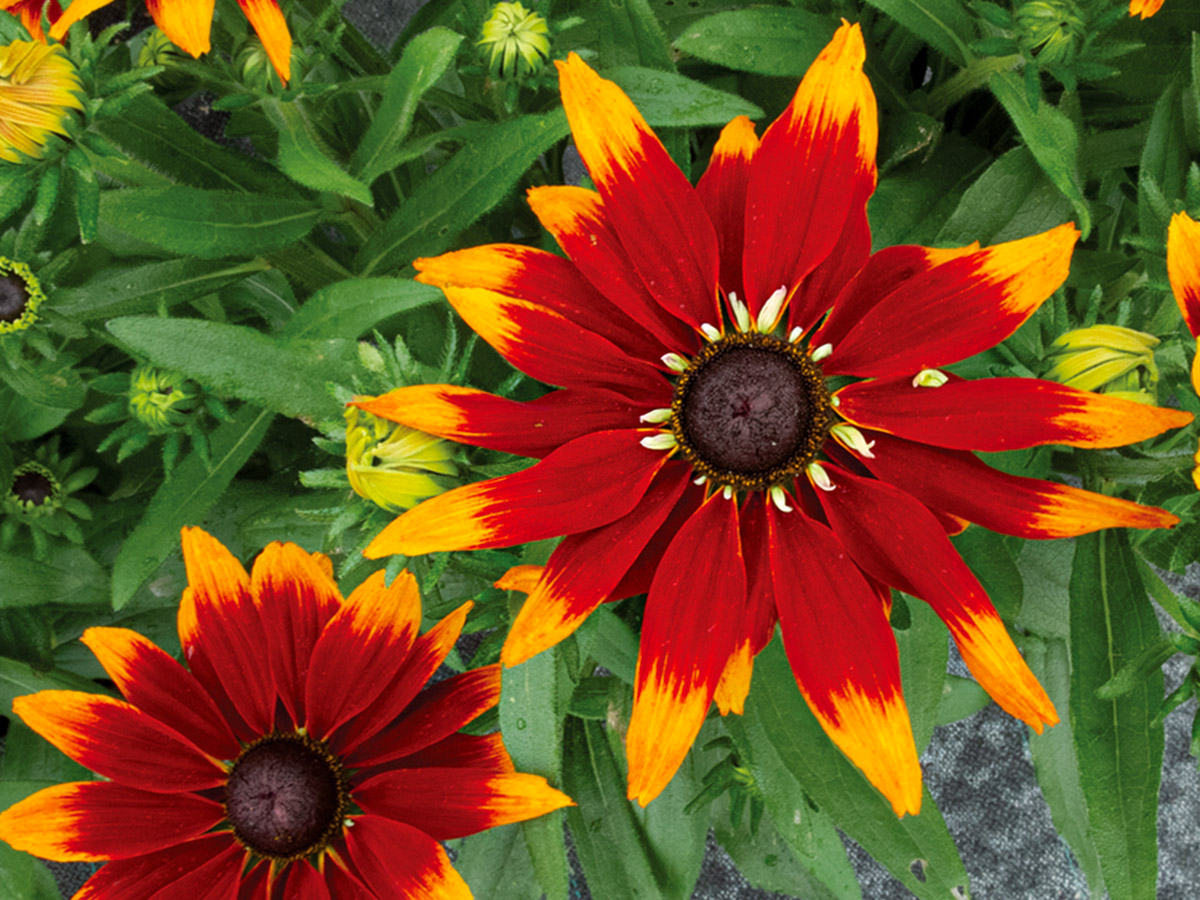 3. Rudbeckia Rudy Mini
The Mini segment of Rudbeckia Rudy brings growers exceptional fast crop time. These plants can be finished in just eight weeks. They are very compact and well-branched. And just look at those awesome colors of the three varieties Mini Brown Orange, Mini Yellow, and Mini Yellow Black! If you could, you'd probably grab these from your screen right now and find the right 2-3 liter pots for them.