Last week freezing temperatures threatened the romantical blossom fields in Belgium and the Netherlands. Plums, apples, cherries, grapes, pears,... They all are very sensitive to the cold when forming the fruit. So farmers have to take action to save their crops.
Saving the Blossom Fields
To Save the Blossom Fields there are two things farmers can do to raise the temperature. The first is to rain, and the second is to put fire pots in the fields.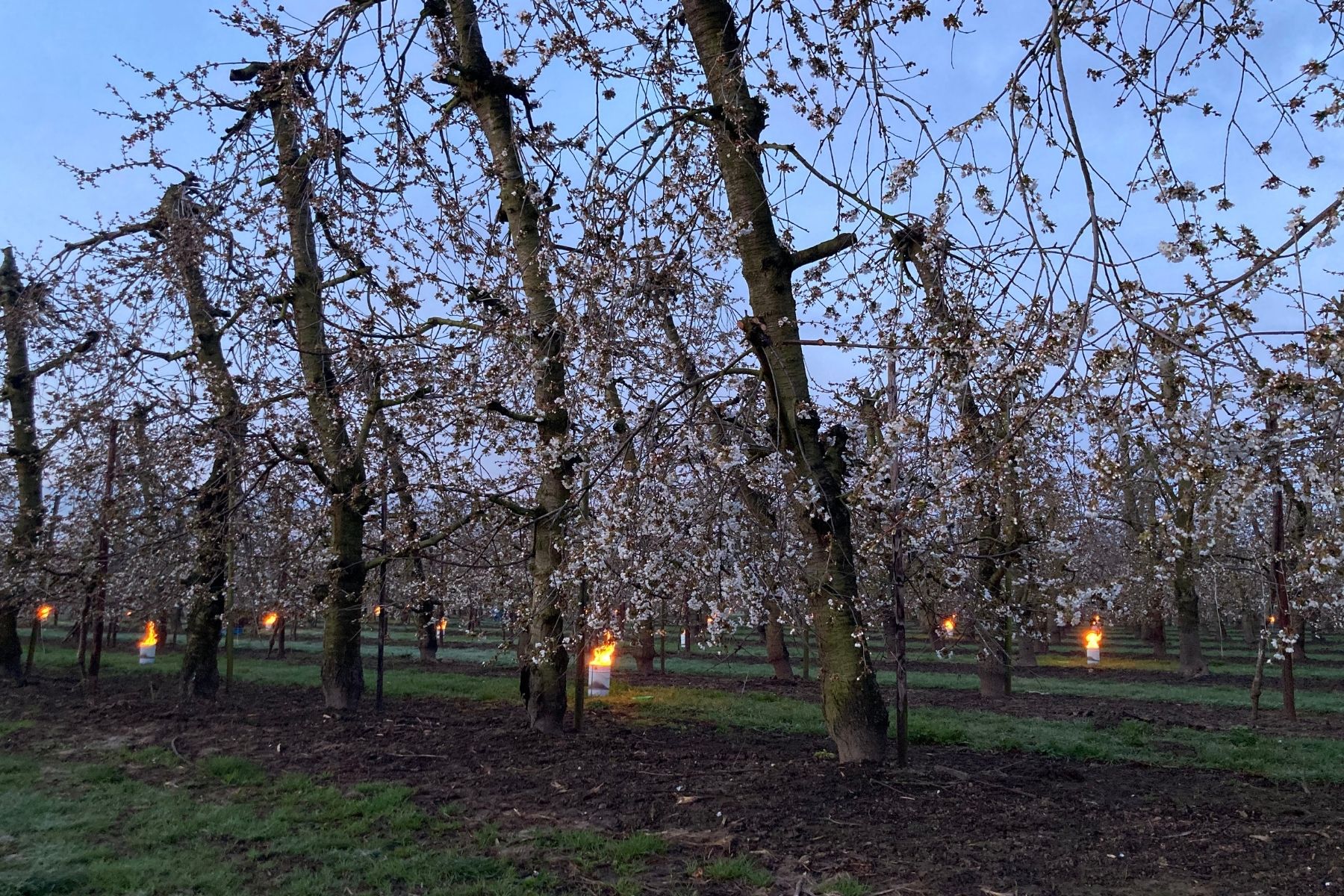 Apple Trees in Bloom, Pear Fruit Is Already Set
Depending on the variety, apple trees are in full bloom or are approaching flowering. The fruit set in pears is generally over. According to Van Kraaij, the young fruits are very sensitive to frost, tissue damage irrevocably leads to loss of quality. To protect the fruit trees, massive irrigation or brazier was used. Due to the fungal sensitivity of the crop, the latter method is used, among other things, in the cultivation of cherries. Here and there, fans and mills were used to achieve a mixture between warmer and colder air layers. A single grower works with burning straw bales as an alternative to braziers.
Stunning Blossom Fields for Photography
Often these blossom fields are the perfect place for a photoshoot. Here at Pipo Appelsappen you completely fall in love with the Blossom Fields. This little lonely bouquet hopes to find someone walking into the fields, and bring joy and happiness. The Ever Red Rose from breeder De Ruiter Innovations shows its best qualities. It opens so beautifully, has strong stems, and a very long vase-life. You can read all about this rose in this article: Pure and Truly Deep Red… Every Lady Deserves Ever Red Roses.
Helicopters for Blossom Fields
In Australia and the United States, for example, some vineyards and orchards are so huge that sprinkling or brazier is not an option. There, helicopters are used to knock down the warm air above the orchard with their rotors. As a result, the cold air on the ground is mixed with the warm air above the orchard and the temperature rises just enough. Medium-sized orchards also use windmills that mix the colder air with slightly warmer air at height.
Tourism in the Blossom Fields
Near Borgloon in Belgium, there are a few special things to visit. They call it the little transparent church and the floating church.