It's time for peace, time for a peacemaker. This simple rose does not have the illusion to end all conflicts in the world, but her name, Rose Shamita - Peacemaker in Hindi, tells us that flowers are a symbol of love, peace, tolerance, and hope for a bright future. The light-pink color adds to the calm and warm feeling that Shamita spreads around the world.
Rose Shamita
It took the De Ruiter in East Africa six years to perfect Rose Shamita. During those years, the breeders built, tested, and trialed until the perfect specifications were finally there for this lovely pink rose to become a success in the highly competitive market for pink roses. Not only for its looks but also for her resistance against botrytis, long shelf life, and a vase life of two weeks. Moreover, this rose has no problem on the road, because its cylindric shape will increase the packing efficiency and the stems rest fine in a box. It's no surprise that the Shamita rose is the latest member of De Ruiter's Big Five Pink roses.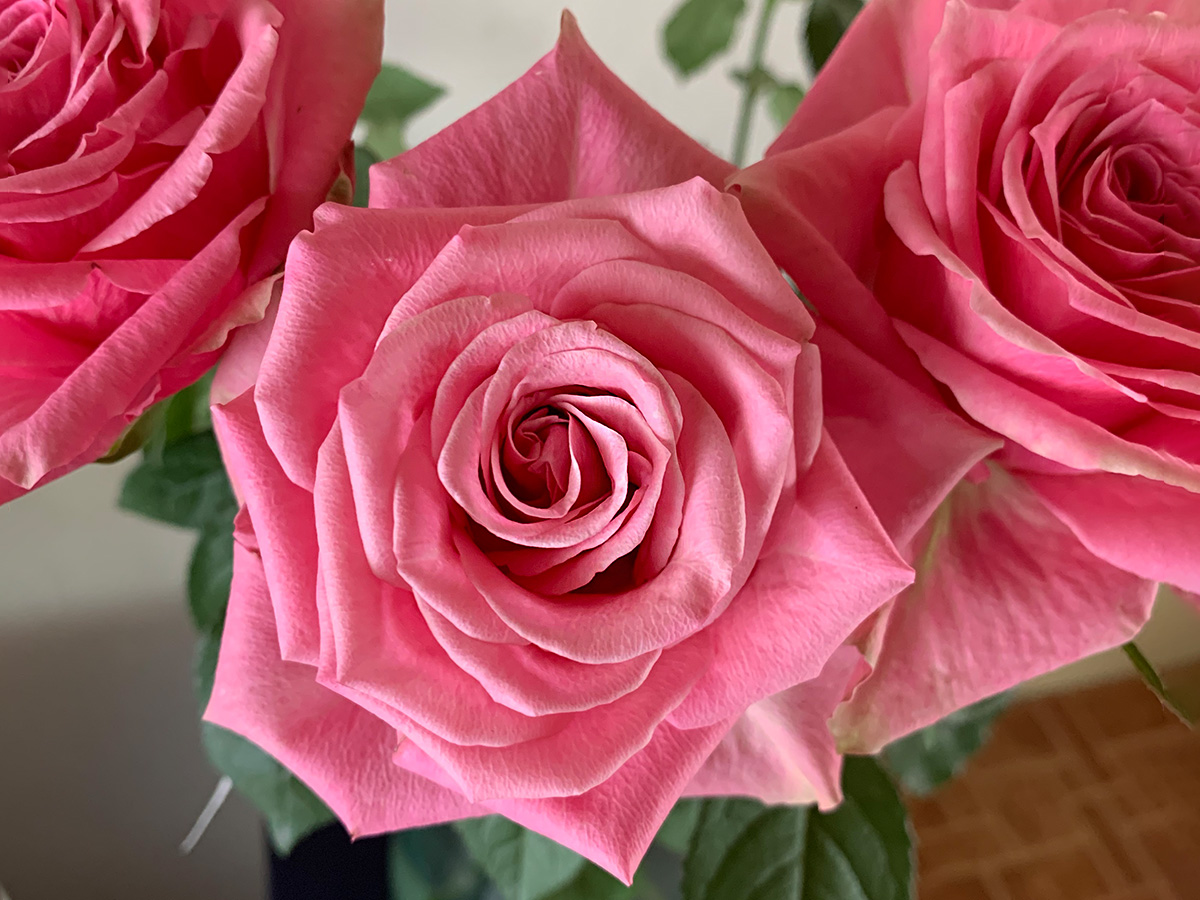 Testimonials From Growers
Important specs for growers are, naturally, a high yield, especially at the high altitudes in Kenya. During the De Ruiter East Africa Open Days in Thika, Timau, and Naivasha Shamita attracted the attention of visiting growers already, giving her the best possible start of success.
Grower Nini is very excited about Rose Shamita. Manager Vijay Bhosale comments:
"This rose easily competes with similar highly productive varieties. The compact bud head makes it an easy-transportable rose too. We ship mainly to Europe, so transportability is an important factor for us as producers."
Also, the Kenyan nursery Everflora grows Rose Shamita and is very happy with its production and appearance. Manager Ghanshyam Dusang:
"We have been testing several aspects of this rose, and - besides her yield - we particularly like the bud size of 4 to 5 cm and her color, which I would describe as hues between light pink and cherry. The flower is very strong and opens very well."
Peacemaker
Are you ready for a little peace, enjoying the calm pink colors of Rose Shamita? You will not be disappointed, because this rose is steadfast to make the world a happier place. Her qualities will make growers play safe, traders worry-free about transportation and shelf-life, florists amazed about the blooming, and consumers stunned by her vase life. It's a modest soft pink contribution to a better world, but it all starts with a spark of love.