London-based artist Rebecca Louise Law is revered for her hanging flower installations, which have appeared everywhere from New York's Times Square to the Onassis Culture Centre in Athens. In 2014, you could admire her exhibit at London's Garden Museum, where she strung over 4,600 blooms from the ceiling in an exploration of the relationship between flora and fashion. But Law's latest creation might just be her most jaw-dropping yet–in the atrium of the Bikini Berlin shopping mall, she has created a fantastical canopy of color from over 30,000 suspended blooms.
A Fantastical Canopy of Suspended Blooms
The piece is titled 
Garten
, simply but suitably. Its stems range from gerberas to carnations, from roses to orchids, and more. Each one has been hand-cut and tied to copper wire, hung from varying heights like an undulating tapestry of about 144 square meters. The petals dangle just above the heads of patrons who enter the building and will shift subtly in scent, tone, and texture as they dry out over the course of the exhibit, which runs through May 1st, 2016.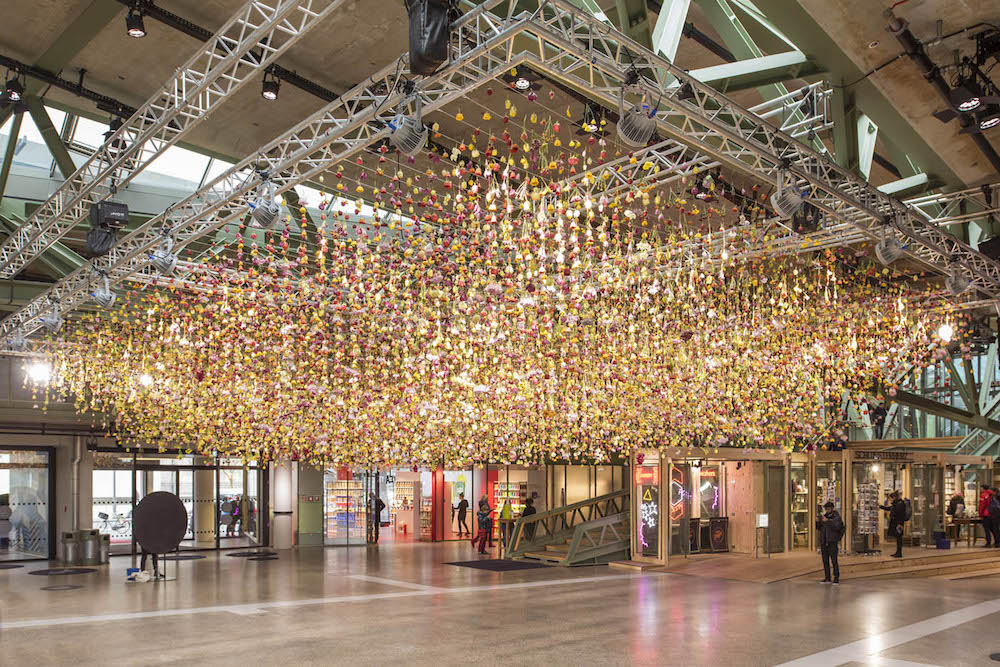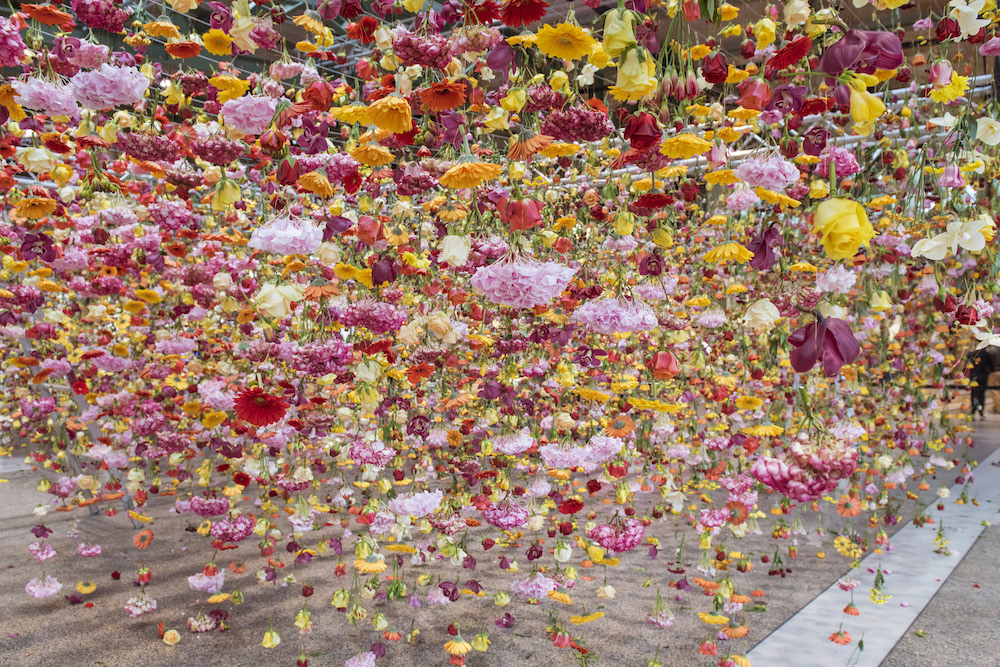 Enchanting Celebration of the Outdoors and Spring Color
"The installation is designed to be an inviting, enchanting celebration of the outdoors and of spring color," said Rebecca Louise Law. "We decided to name the sculpture simply, 'Garten' the German word for garden, in keeping with the simple, understated post-war design statement made by the Bikini Berlin building itself."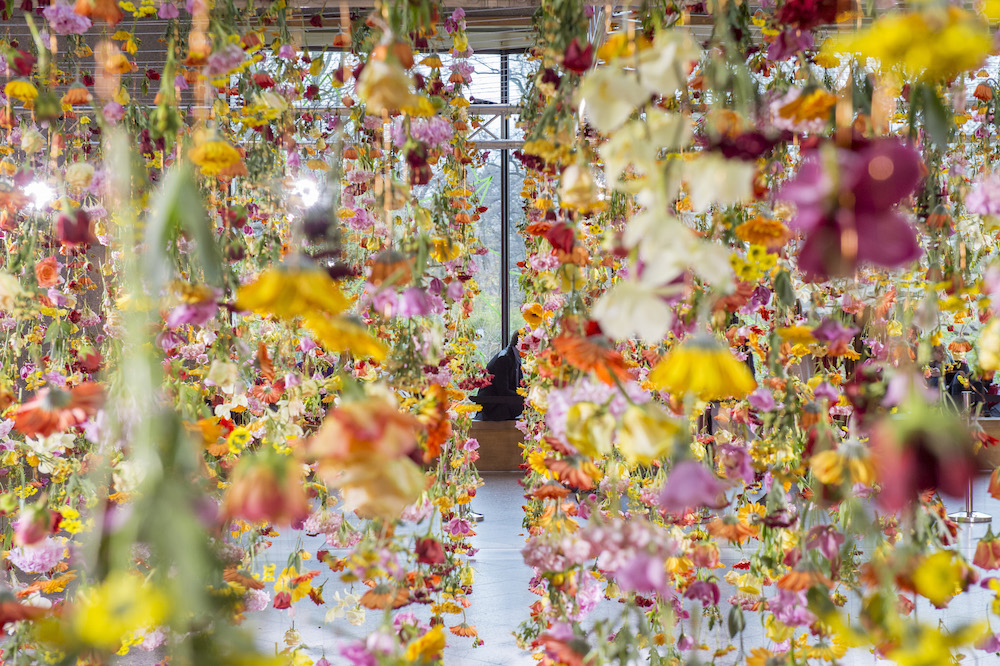 Diversity of the Spring Season's Floral Offerings
The installation is a collaboration with the 
Flower Council of Holland
's promotional initiative called 
Toll was blumen machen
, which translates to "Funny how flowers do that." It is intended to convey the splendor and diversity of the spring season's floral offerings. But by bringing the sublime impermanence of nature into what is otherwise a sleekly structured shopping space, 
Garten
 also invites viewers to consider the contrast between organic and man-made beauty, while suggesting that the two might actually complement one another.
website
or
Instagram
to see more of her inspiring work. All images courtesy of Bikini Berlin. (via
My Modern Met
,
Designboom
)