Hello, plant lover. Are you ready to make new friends with the first Scaevola with star-shaped flowers instead of fan-shaped flowers? Stardiva® is unique, and destined to become your new garden buddy. So, make some room in your outdoors for these wonderful white, purple, and lavender-colored Scaevola aemula plants. You'll learn that Stardiva® will shine for you with its superpowers, no matter the weather.
Already a Scaevola Fan?
Stardiva® is a variety of the Scaevola aemula plant. This deserves special attention. Scaevola aemula species have their roots in Australia, where they are colloquially known as the fan flowers. This name results from the unique shape of its blooms, which resemble a fan.
The Scaevola aemula is an annual plant loved by many gardeners worldwide for its stunning visual appeal and its almost unparalleled resistance to heat. Its stylish, fan-shaped flowers grow on short terminal spikes, making it a standout addition to any garden or botanical display.
When it comes to taking care of Scaevola aemula, there is good news for those lacking a green thumb. The plant's care needs are quite minimal and straightforward. To ensure it thrives, plant it in well-draining soil and make sure it gets plenty of sun exposure. Although it does have a certain level of tolerance for partial shade, the Scaevola aemula truly shines in full sunlight.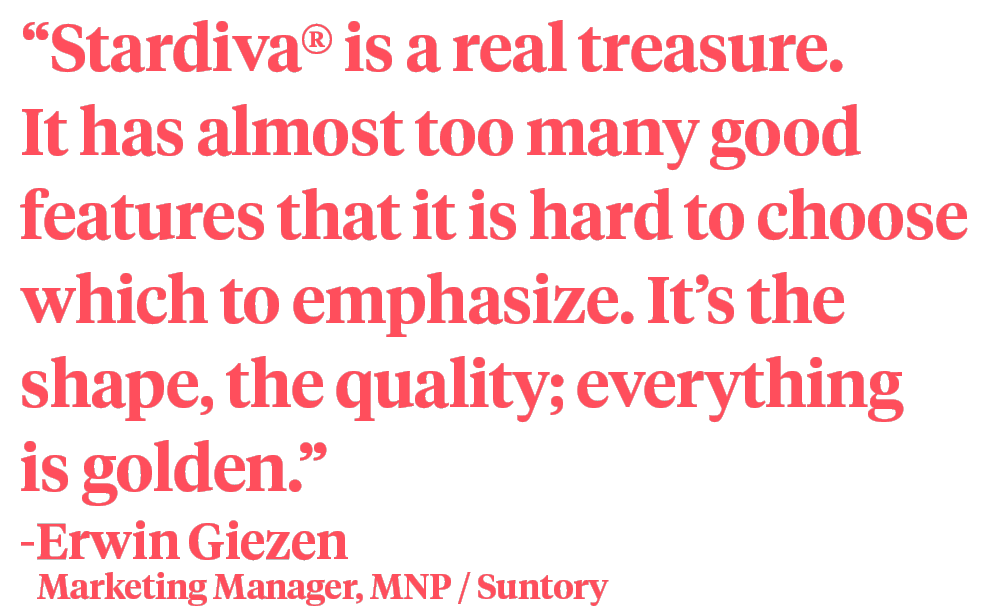 When it comes to hydration, regular watering is essential, but you must be careful not to overdo it. This plant leans towards preferring its soil to be on the drier side. Once the blooming season has passed, a bit of trimming can go a long way in maintaining the plant's health and encouraging vigorous growth.
The Stardiva® Series
Stardivas are your new garden divas. They move young and old to start gardening (again). It holds a distinctive trait that separates it from the pack. This trait lies in its star-shaped, five-point flowers, a feature so uncommon yet so striking that it was only fitting to give the plant the title 'Stardiva®'.
The plant's growth pattern is semi-trailing, which merges with a mounding tendency. This rare combination gives it the confidence to stand alone in hanging baskets or to make an exquisite pair with any other beautiful plant species. Its soft, gentle coloring is a feast for the eyes, but don't be deceived by this seemingly tender exterior. This plant variety is among the most resilient and robust spring plants, proving its worth by effortlessly adapting to any weather conditions thrown it's way.
This series consists of several striking colors, such as Stardiva® Star Blue, Stardiva® Star White, and Stardiva® Star Lavender.
Stardiva® Star Lavender
The summery-purple-colored Stardiva® Star Lavender is an intriguingly unique Scaevola (aemula) variety that hails from the eastern and southern regions of Australia. It holds a distinctive trait that separates it from the pack. This trait lies in its star-shaped, five-point flowers, a feature so uncommon yet so striking that it was only fitting to give the plant the title 'Stardiva®'.
The Stardiva® brings so much fun and satisfaction out there. With just a few simple steps you create little & healthy ecosystems in your gardens, which will help smaller wildlife that can safely co-exist with people in cities, towns, and neighborhoods. Everything can start from you and your green spot. Do you dare to try?
Scaevola and Stardiva® Care Tips
The care tips for Scaevola aemula are equally important to note, especially for those passionate about maintaining their gardens or indoor plant collections. Despite their robust nature, these plants do need a bit of love and care to truly thrive. The first step is to provide them with well-draining soil, ensuring they are not subjected to waterlogging.
Additionally, they need a good amount of sunlight, with a bit of shade tolerance for those days when the heat gets too intense. Regular watering is recommended, but care should be taken to avoid overwatering. An occasional trim after the blooming season is all it takes to keep the plant healthy and promote new growth.
Innovation by MNP / Suntory
Stardiva® is a remarkable innovation by the botanical experts at MNP / Suntory. The series' namesake, the Stardiva® series, derives its identity from the star-shaped flowers that adorn each variety. This unique characteristic is a significant selling point that sets these plants apart from others in the world of botany. Besides their visual appeal, these plants carry the robustness that allows them to survive and thrive across a vast range of climates and geographical settings. Whether they are planted in the chilly climes of Norway (5°C) or face the tropical heat of Spain (35°C), these hardy plants will not shy away from putting on an extraordinary display.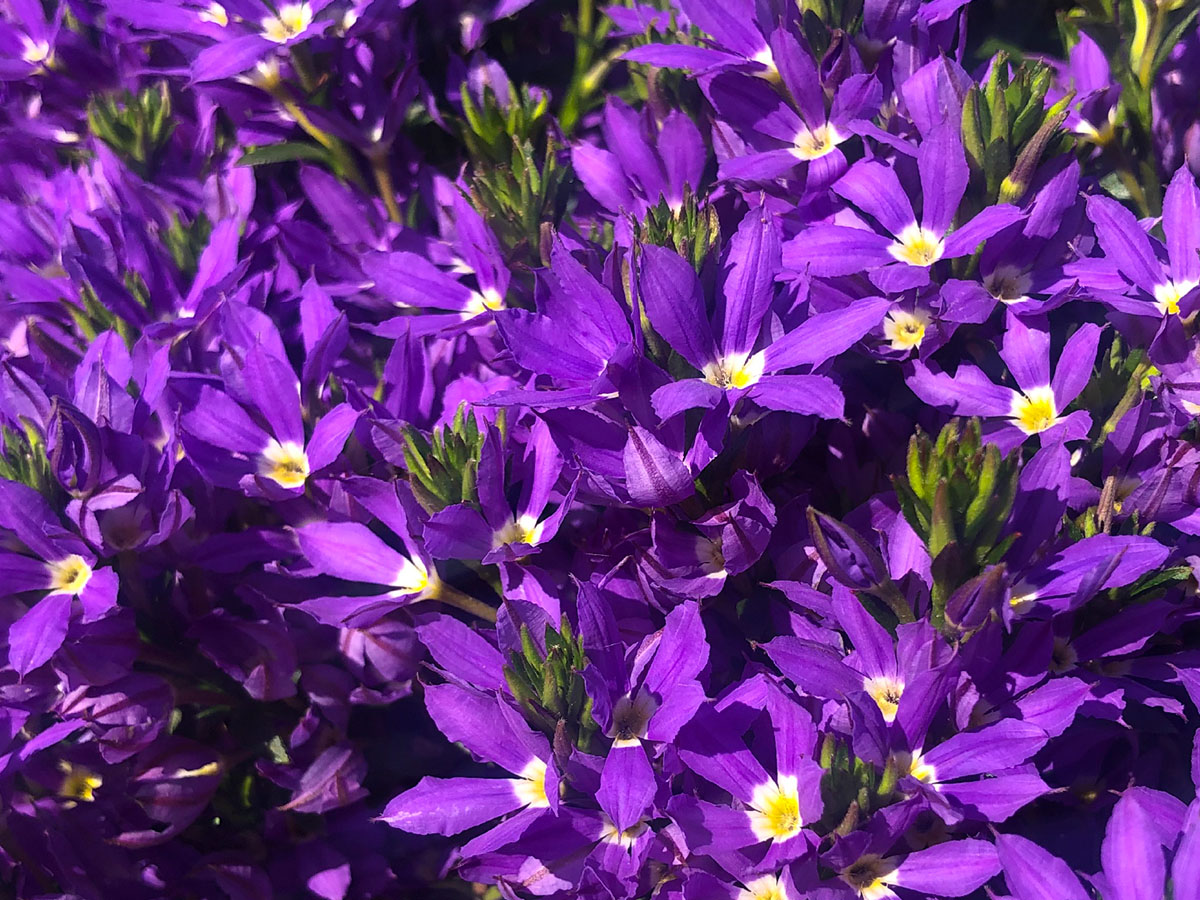 Erwin Giezen, Head Marketing, Communication & Trade at MNP / Suntory says about the Stardiva®:
"For a marketeer in floriculture, Stardiva® is a real treasure. And to market, it is a feast in terms of unique selling points. It has almost too many good features that it is hard to choose which to emphasize. It's the shape, the quality; everything is golden."
MNP / Suntory, the creators, and breeders of Stardiva®, are always more than willing to lend a hand when needed. There is also the yearly FlowerTrials® event, held in their nursery in the Dutch town of Leimuiderbrug, where Stardiva® plants are displayed in real life. This event offers an unmissable opportunity for attendees to add these unique plants to their collections. Therefore, if you have the chance, make sure you don't miss out on visiting this inspiring botanical showcase. This collection of resilient, eye-catching, and easy-to-care-for plants is bound to leave a lasting impression on anyone lucky enough to witness it. See the Stardiva® plants in all their glory and maybe even bring one home to add a star to your own garden or collection.
All photos courtesy of MNP / Suntory.