Decofresh plays a leading role in researching and developing new, special varieties, working with leading breeders, and has launched and introduced many unique and niche market varieties over the years. They have outdone themselves once more with the overwhelmingly beautiful Fairy Queen rose. This award-winning novelty looks like a magical beach sunset and adds an interesting mix of cream to red shades to bouquets and other floral arrangements.
The Unforgettable Fairy Queen Rose
A long-lasting variety that opens beautifully. That's the Fairy Queen rose. Characterized by its creamy petals that show a hint of lime green and the splashes of copper-red that adorn the outer petals, the Fairy Queen rose is one that commands attention - which it can do for an average of 10 to 12 days if cared for properly. An unforgettable and extraordinary rose, perfect for the bride or designer who wants to create something memorable and distinctive.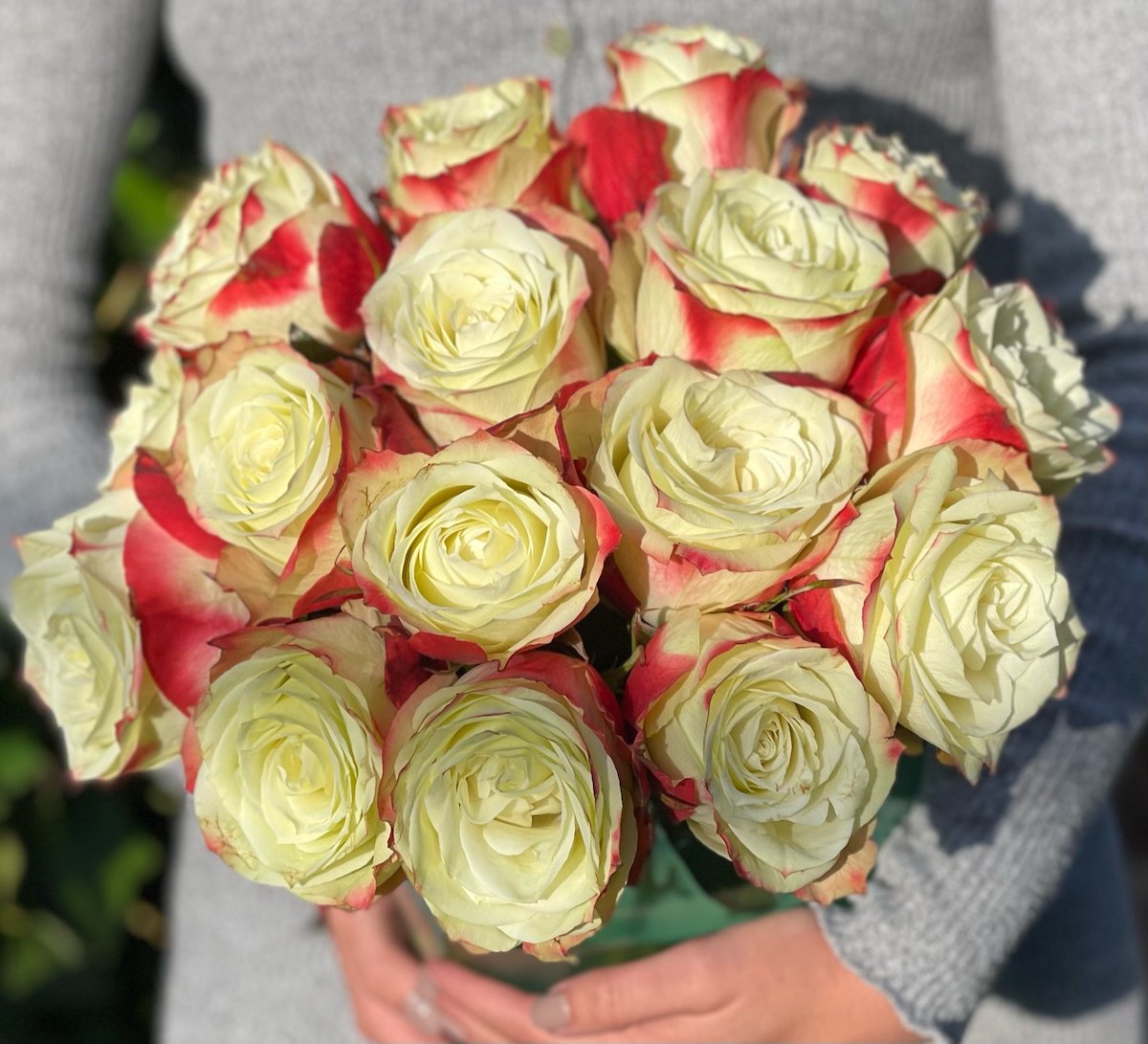 Color Schemes
With shades of cream, yellow, and lime topped with a fiery red, this rose has a lot to offer when it comes to color schemes. Fairy Queen is right at home in both natural, green designs and bold, colorful arrangements but also combines surprisingly well with pink color palettes. Just look at how beautifully Fairy Queen matches with dusty and salmon pink hues in the floral arrangement below that floral designer Gregor Lersch created during teaching the Master in European Floral Design course at Boerma Instituut.
A comment from one of the participants:
"Add some happiness to your flower design with this beautiful soft yellow rose. The copper-red hue on the outer petals makes this rose even more special."
Fairy Queen Rose Wins Keukenhof Award
After a two-year break due to the pandemic, the annual rose show finally returned to Keukenhof. With more than 20,000 roses, 310 supplied cultivars, and 75 participants, the 2022 rose show was a successful edition. Especially for Decofresh, because they did not only win the VGB Award in the category 'Rose Import' with the variety Bogart but also went home with the Keukenhof Award in the category 'Rose Import' with the Fairy Queen rose. In fact, Decofresh concluded the day with five different awards for their novelties.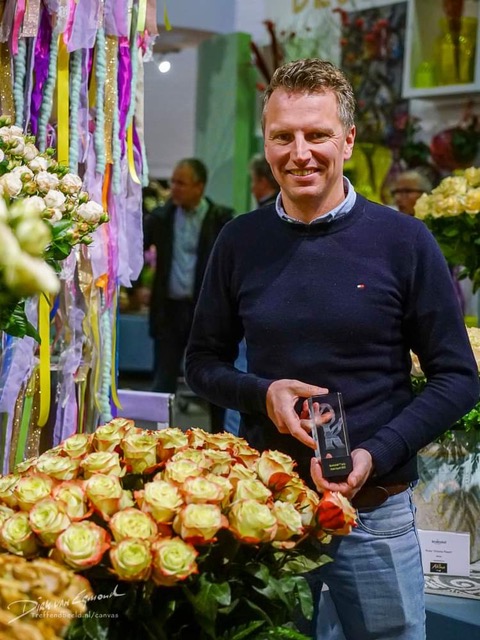 Peter van Delft from Decofresh watched it all happen:
"Wonderful! Of course, it's always great to win a prize, but winning with no less than five varieties? Wow, that exceeded expectations!"
Decofresh won with the following varieties:

Keukenhof Award Rose Import:
1st prize: Rose 'Fairy Queen' from nursery 'Ayana'
2nd prize: Rose 'Bogart' from nursery 'Alisha'
3rd prize: Rose 'Venturoso' from nursery 'Diya'

VGB/SLB Award Rose Import:
1st prize: Rose 'Bogart' from nursery 'Alisha'
3rd prize: Rose 'Venturoso' from nursery 'Diya'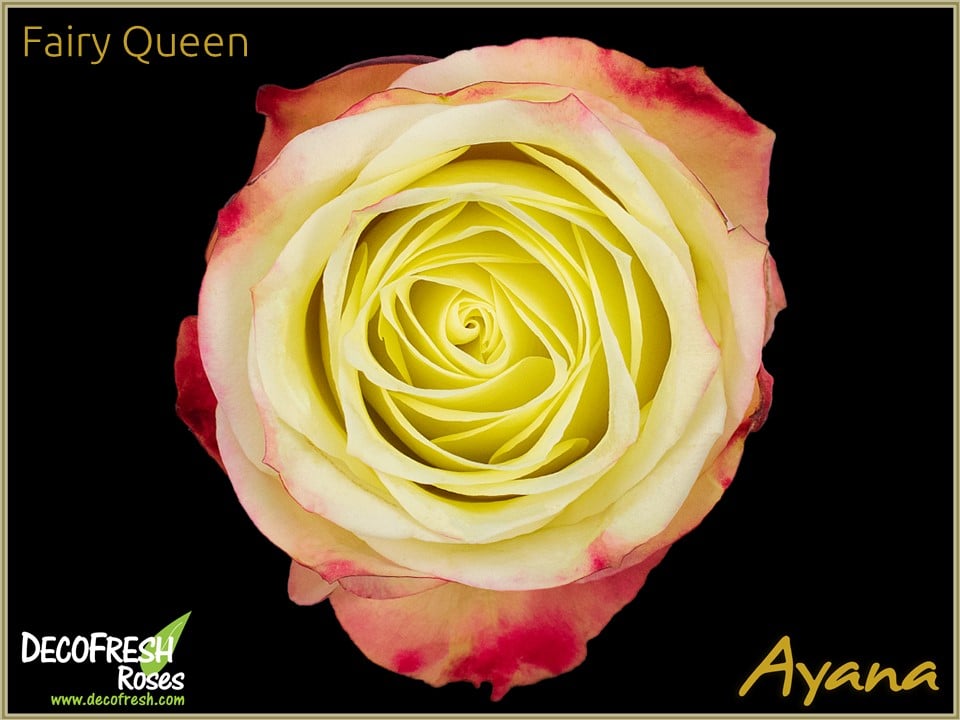 Time to Stock Up on Decofresh Roses
Decofresh is the florist rose paradise. With around 200 different varieties of amazing and exclusive roses, as well as mainstream varieties, this importer/agent is actually a one-stop rose shop. Can't get enough of all those beautiful roses either? Then maybe The Warm and Inviting Shades of the Rose Barista are something for you. You can also Get Captured by the Heart of Gold Rose or discover why florists and their customers go crazy for the Cappuccino rose in the article 'Is the Cappuccino Rose This Season's Florist Favorite?'