This year I visited the magical flower event 'Fleuramour' for the tenth time. Every year, the Belgian company Rekad organizes this well-attended event at the Grand Commandery Alden Biesen in Belgium. For the tenth time now, I had my flower hat on, and I witnessed that I was far from the only one who played a role in this wonderful tradition.
Alden Biesen Castle
For centuries, Alden Biesen served as one of the most influential headquarters of the Knights of the Teutonic Order. Now, 800 years after its foundation, the castle grounds inspire many florists and visitors to create beautiful flower arrangements, colorful ornaments, and decorations for the chapel and many rooms in the castle at the annual Fleuramour event.
Fleuramour has always drawn visitors from all over the world, meeting in an ambiance of happiness and togetherness. It should be mentioned that in September 2022, both a group of Russian florists and a group of Ukrainian florists took part in the event. I think this is something positive to think about at these times.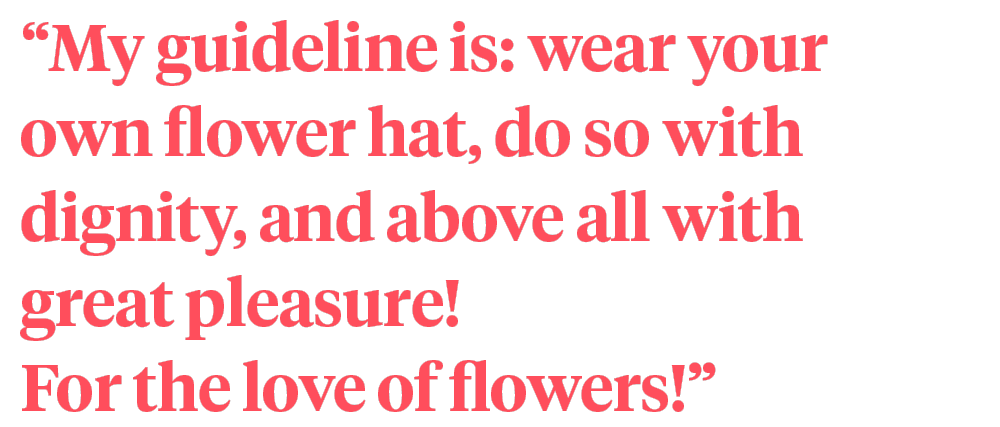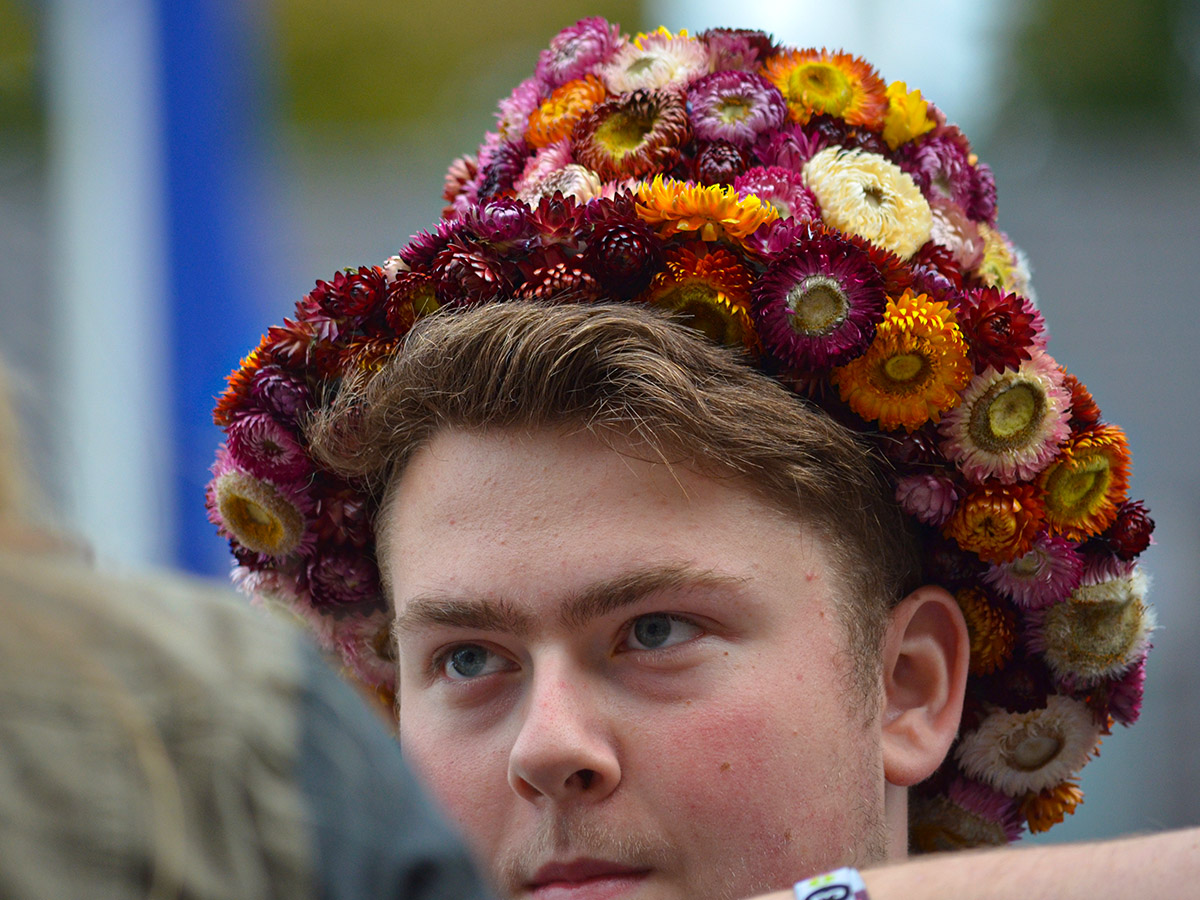 The Flower Hats
But I especially want to draw attention to the hats from Fleuramour visitors that they made themselves from flowers, or decorated with flowers. The Hat Parade is one of the annual recurring elements of this 4-day event. I was proud to be a member of the jury this year, which also consisted of an American, a Portuguese, and two Belgian ladies.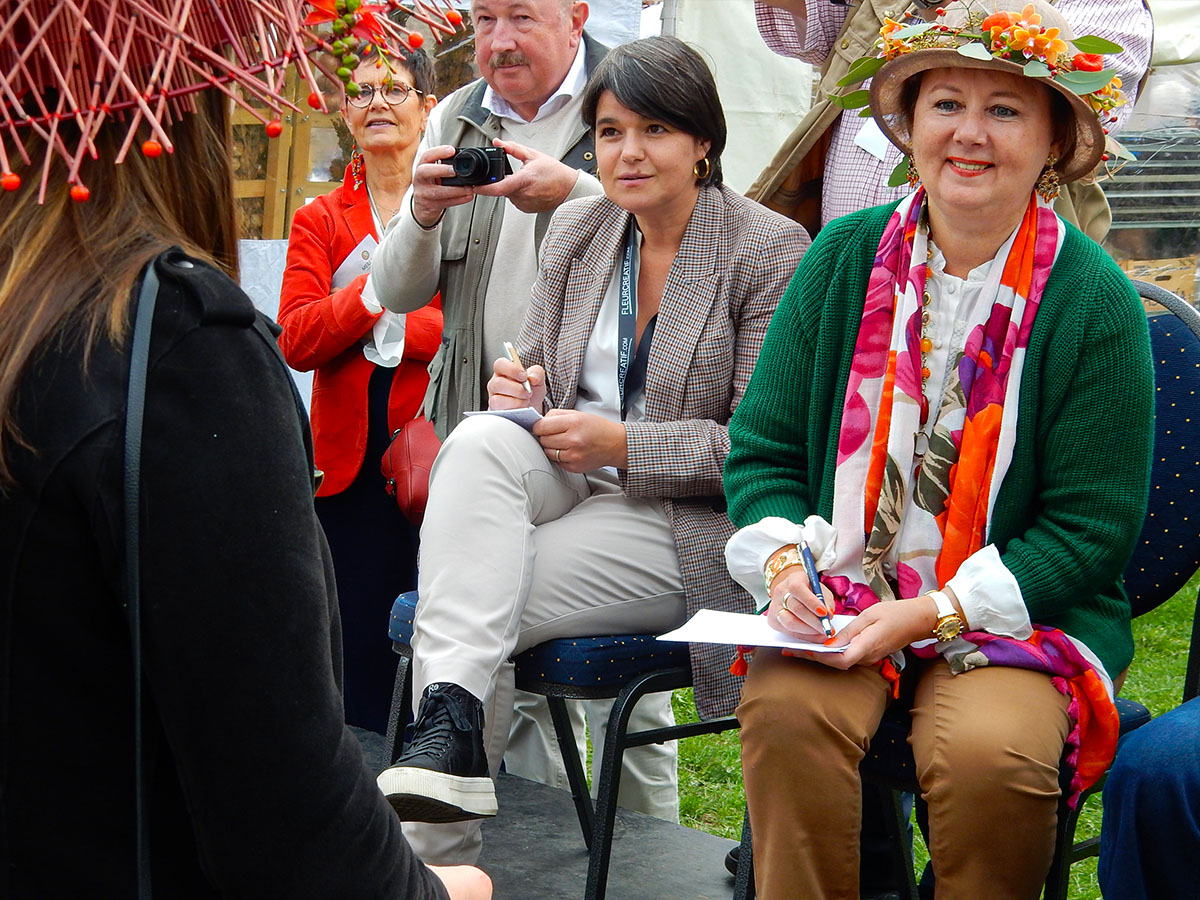 The show with homemade headgear of all shapes and sizes took place in two sessions, where usually 100-140 people participate. The number of male participants has been increasing for a number of years, but it is mainly women who steal the show with their creative hats. The participants range in age from 2 to 80 years! They all proudly show their creations to the jury on a real catwalk. People from fifteen different countries meet on this stage and everyone is united by the love for flowers.
The photos accompanying this article show participants from different years. Every year there are some very striking appearances.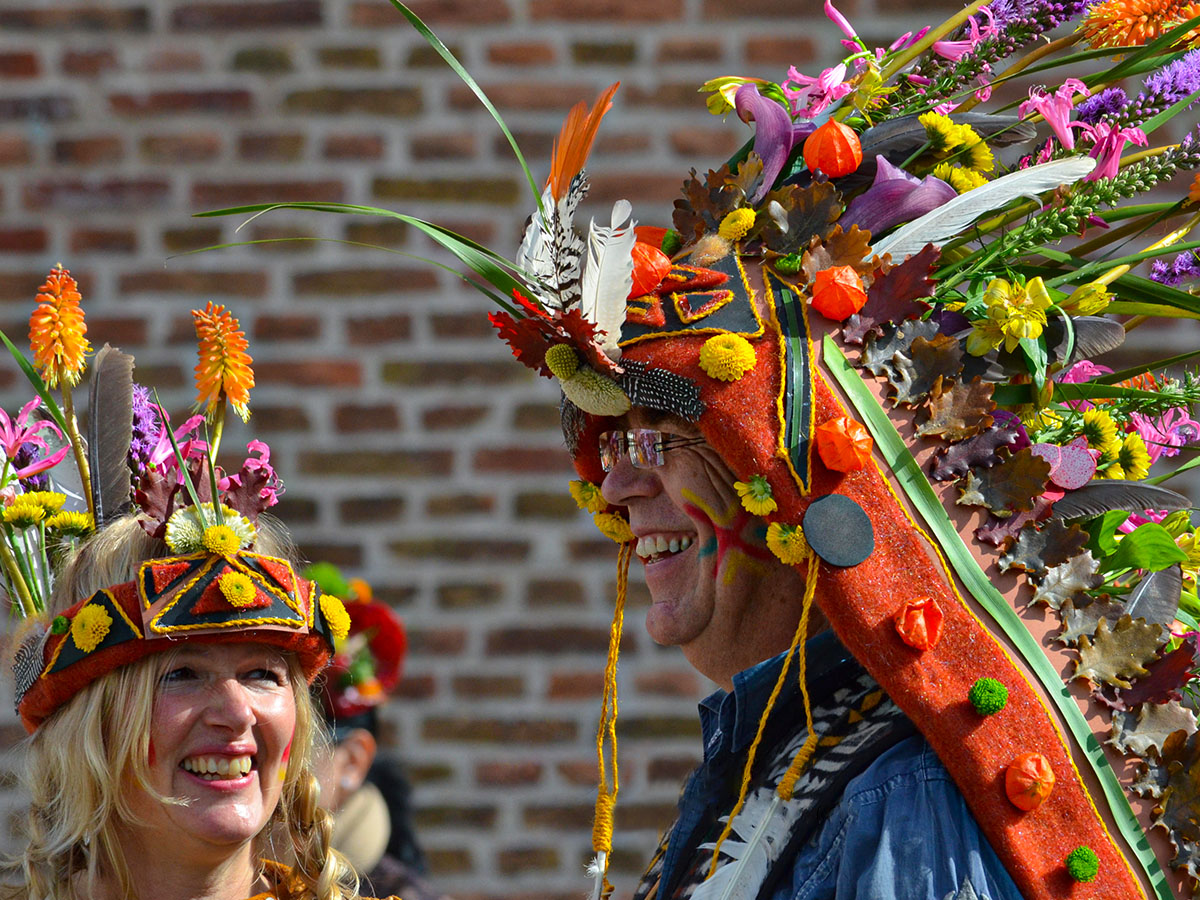 Everyone Participates
At Fleuramour the charm of the event is that everyone can participate. It is intended for visitors. It is accessible, and it shows what enthusiasts come up with and make themselves.
In Russia, I organized events where professional creative florists set to work making flower dresses and flower hats. A striking result can be seen in one of the accompanying photos: a real 'kokoshnik' (a typical Russian headgear) made of two types of chrysanthemums and greenery. Many people also enjoy that show: both the professional makers and the enthusiasts in the audience.
For the Love of Flowers
It's not important to me whether it is a show in Russia or an event in Belgium. It does not matter if they are professionals who make the hat or if they are amateur enthusiasts. I do not care if they are Russian, Belgian, English, Ukrainian, Dutch, or American. My guideline is: wear your own flower hat, do so with dignity, and above all with great pleasure! For the love of flowers!