The newest and greenest collection of Gucci Décor has impressed all the plant and garden lovers around the world. Why? The Gucci Décor collection has created a botanical garden that occupies an extensive and varied garden of green delights in fun and detailed botanical pieces. Fashion lovers are in awe, and in this article, you'll know why.
Gucci Décor Creates a Botanical Garden-Different and Unique like No Other
3,2,1...The Gucci Décor botanical garden has made an entrance and its creative skills have just outnumbered and surpassed the plant and fashion world. Located inside the historic Palazzo della Mercanzia, Gucci ended the summer in a way no one would have imagined: presenting its Décor collection within a whimsical and imposing green garden filled with fashionable delights.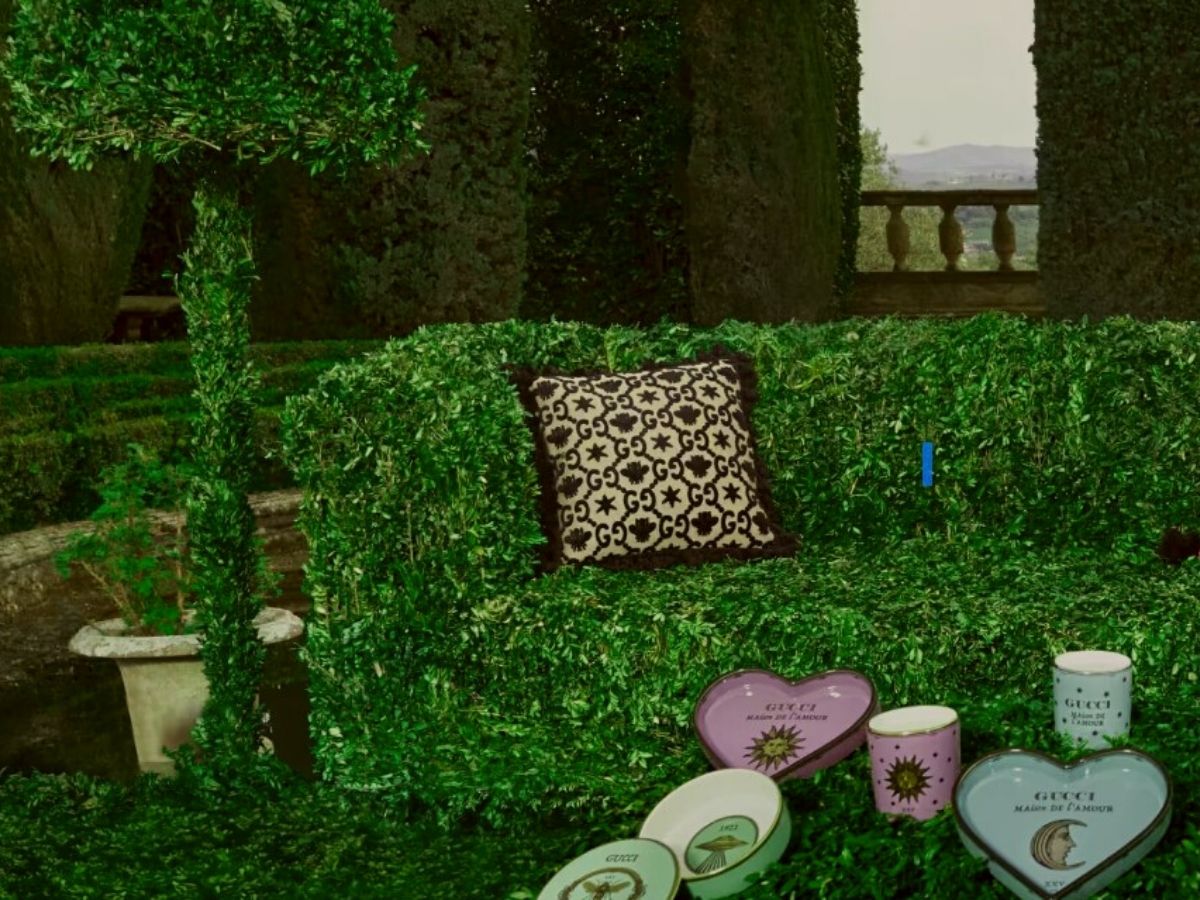 A treat for the fashionable eye is what they have achieved with the 2022 Gucci Décor botanical garden collection.
The Inventiveness Behind the Gucci Décor Botanical Garden
The Italian fashion business draws inspiration from the clean, geometric shapes of traditional French landscape design, playing with their recognizable immaculate hedge barricades and topiaries with quaint and fanciful green sculptures that feature items from the collection.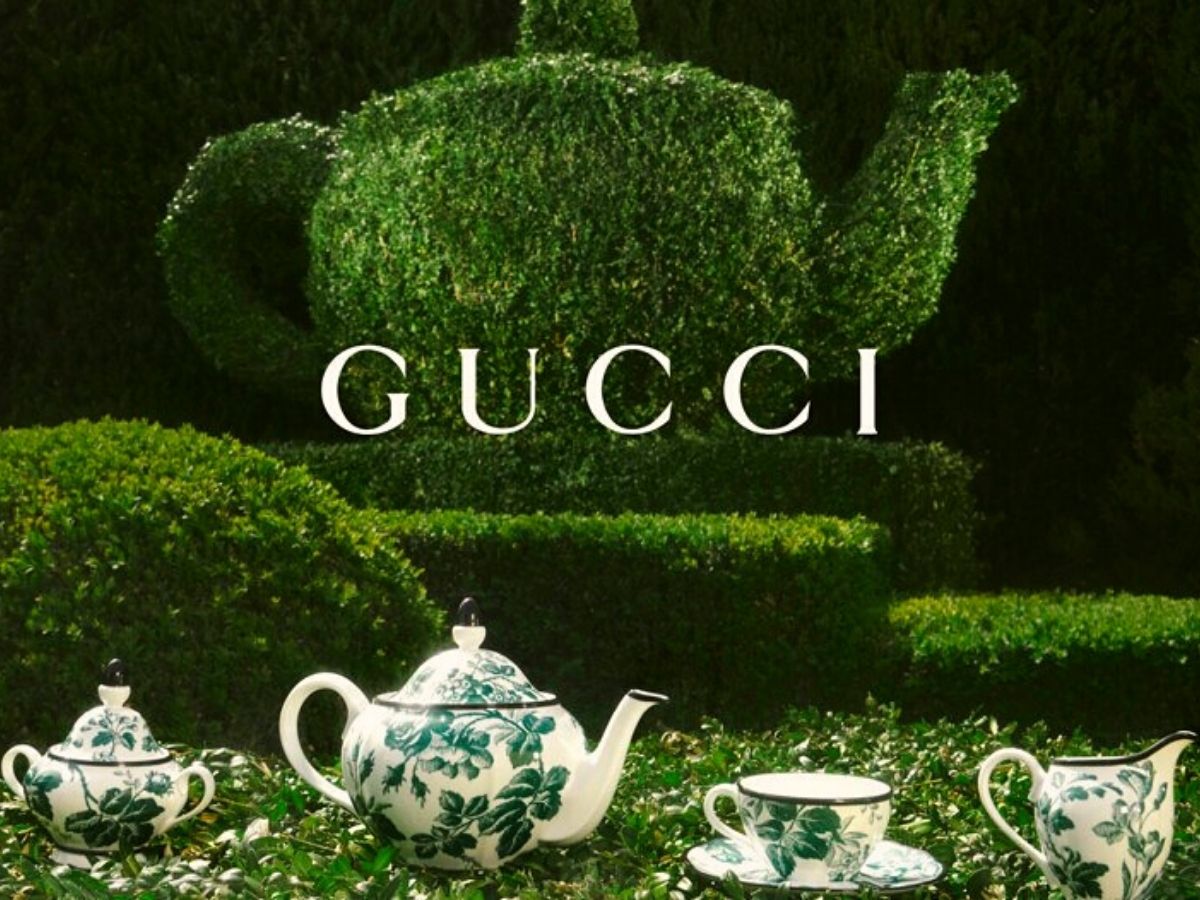 This contemporary interpretation of the romantic setting titled "A Garden of Delights", is the result of creative director Alessandro Michele's passion for nature. This is where Gucci Décor meets nature and gets transformed into a perpetual botanical garden.
Diving Deep Into a Botanical Garden State
In Gucci's Décor botanical setup, objects are coupled with enormous green designs carved by expert Andy Hillman Studio into the shapes of teapots and chairs to create an eccentric and surreal ambiance.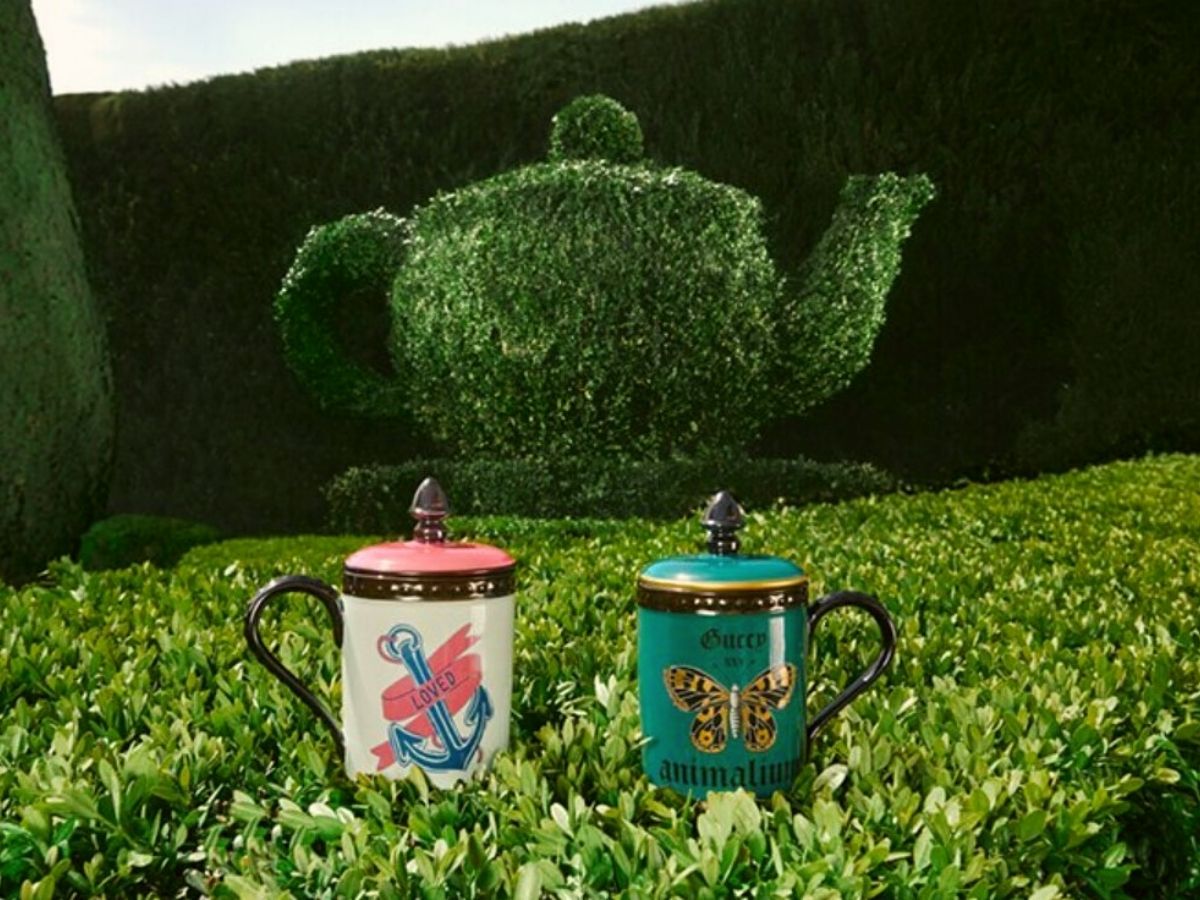 Alessandro Michele, the fashion house's creative director, had the idea for the series, and Max Siedentopf, a photographer and visual artist, brought it to life.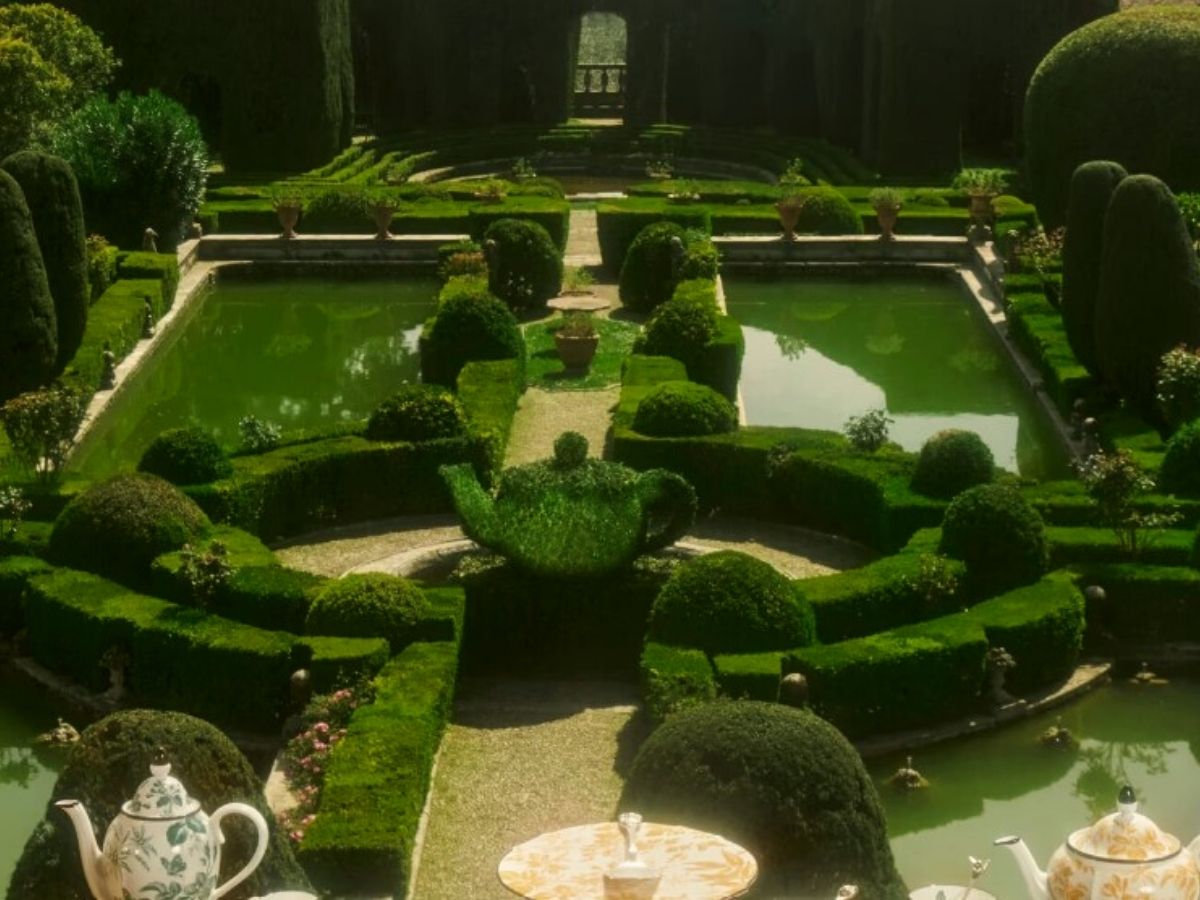 Gucci Décor's botanical garden collection itself consists of jacquard armchairs, double-sided cushions, metal candles with lids, and porcelain tea sets with botanical designs. Together, the pieces embody beautiful floral designs and give plants and greenery the place they deserve alongside fashion trends.
Extra Decor Ideas of the Spectacular Gucci Decor Botanical Garden Venue
A collection of wallpapers in the Gucci Décor botanical garden features floral and retro geometric patterning, some with a tactile linen feel, alongside elegant table settings and delicate ornaments. Luxury blankets with bold, personalized designs are available in wool, linen, and silk combinations. Visit the Gucci Décor website to see the entire collection and make sure to get your favorite!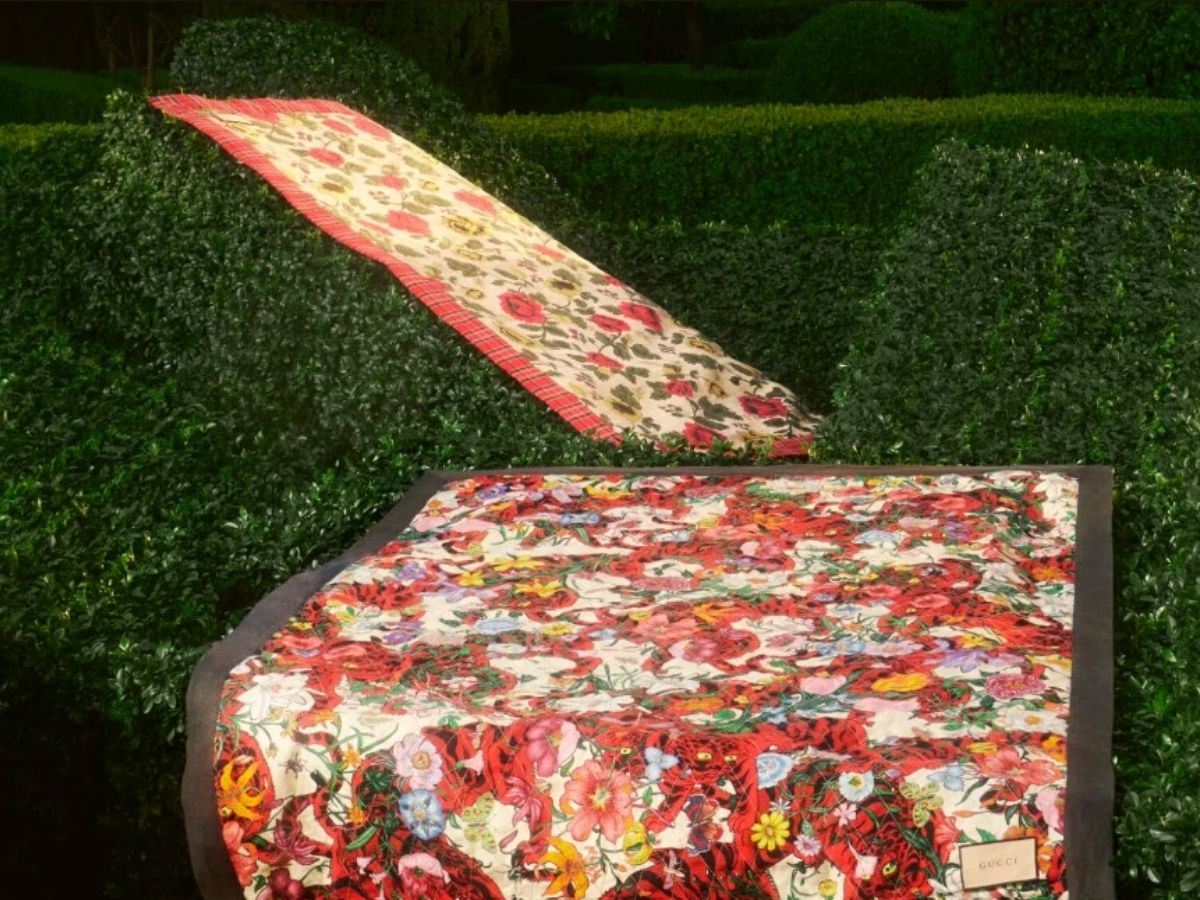 After looking at this stupendous naturistic decor collection, don't you want to mix and match fashion and nature? It's your sign to do it!
All photos by Gucci.