This is the 2nd chapter of a free tutorial, where top floral designer Joseph Massie shares three stunning creations, designed to transform an exclusive dinner party, or all-out show-stopping celebration using his favorite cymbidium blooms.
Joseph Massie
Established atop Europe's floral scene, Joseph Massie is a celebrated designer, artist, author, and tutor. He holds a clutch of prestigious awards including five RHS Chelsea Gold Medals and a floral business portfolio comprising luxury weddings and events, botanical art, and a flower school featuring sought-after courses in all things from wiring to bouquets to statement installations.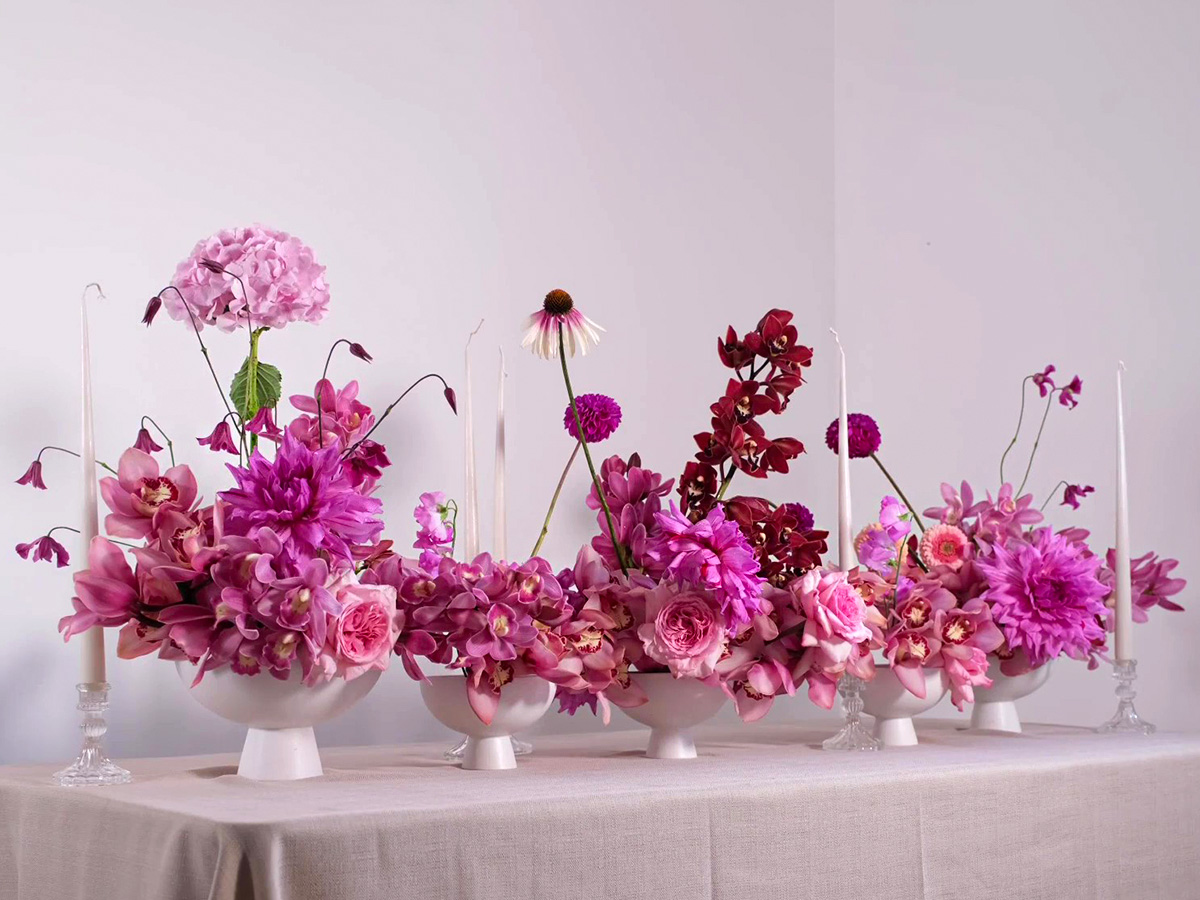 Chapter 2 - The Stylish Cymbidium Centerpiece.
Joseph demonstrates how to create a luxurious blush pink centerpiece using contemporary footed bowls with minimal mechanics and maximum floral detail.
The pin holder, or kenzan, is an elegant mechanical solution chosen for this display. Its discrete placement within the bowls allows the blooms to shine from all angles, without the need for excess foliage or materials.
The cymbidium stems are initially separated into multiple stems, grouped, and then placed onto the kenzan to secure them into position. Joseph then adds more densely packed miniature cymbidium varieties to add contrast in like-for-like groupings, creating three distinct clusters within the bowl, a reflection of Joseph's signature lux style.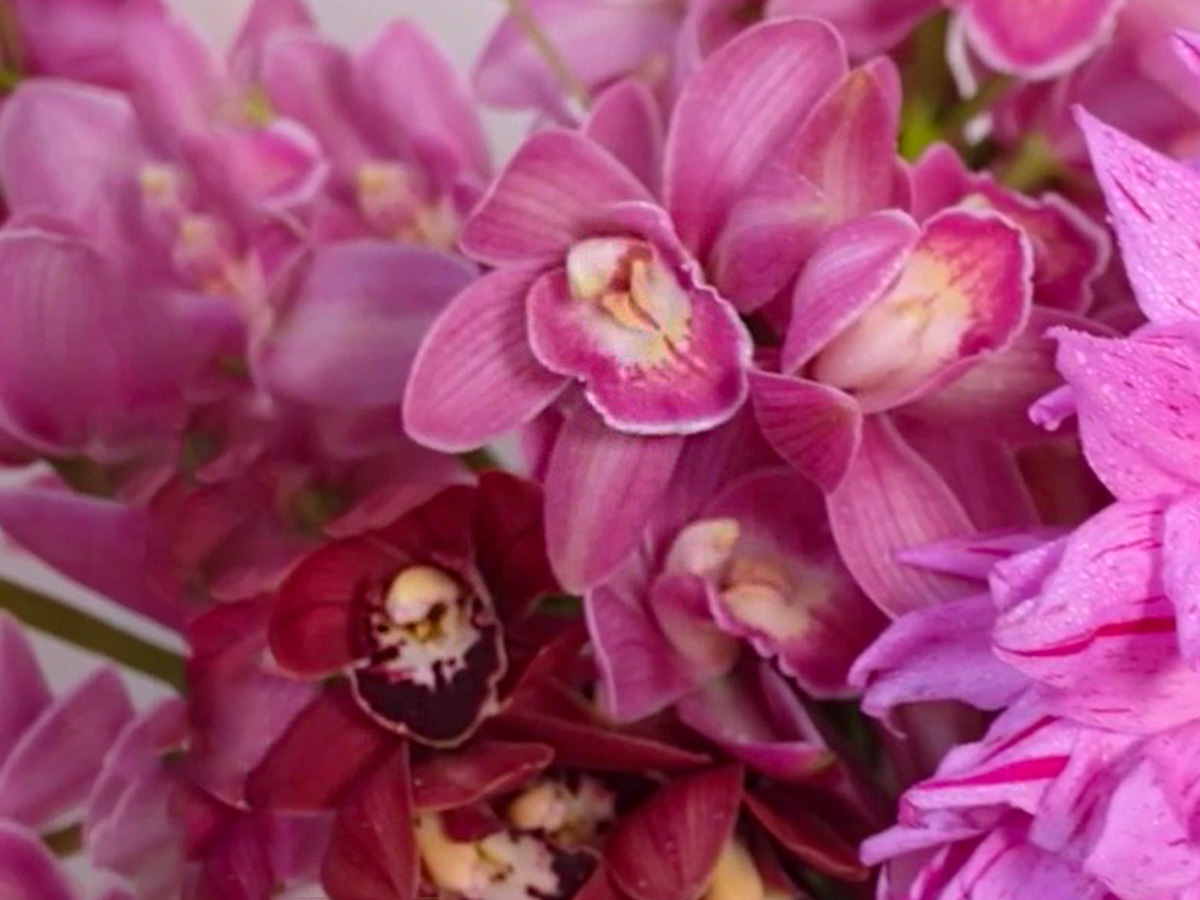 Joseph is deliberate in his additional floral material choices - ensuring each element is graphic and bold and able to hold up against the powerful cymbidium base, whilst playing with height and volume.
The centerpiece is pulled together using simple color-blocking across multiple bowls and of course the use of our favorite focal flower, cymbidium. Check this trailer:
Joseph's Tip: It is important to work on your design from all angles, ensuring the taller elements of your arrangement allow guests to still see across the table.

Be sure to also check part 1 - The Simple Cymbidium Centerpiece & part 3 - The Spectacular Cymbidium Centerpiece of this tutorial by Joseph Massie.
To find out more about the wealth of ways to work with cymbidium, as well as free promotional tools and advice, visit www.cymbidium.info.