On the banks of the magnificent Chao Phraya River in Thailand, The Siam Hotel in Bangkok is a luxurious abode that offers a truly unique experience to its guests. Other than its opulent accommodations and first-rate facilities, one of the standout features of this remarkable hotel is its abundant lush green vegetation and verdant surroundings.
This exclusive hotel, known for its rich history and lavish surroundings, offers guests a retreat into the heart of Thai culture and the country's natural beauty. Plus, the verdant greenery that envelops the hotel, provides a glimpse into the distinctive ambiance and experience that guests can expect whenever they visit.
So, let's take a peek into this place where flowers and plants thrive all around you.
The Siam Bridges the Past and Present… and Adds to It a Touch of Green Elegance
The Siam is not just a hotel; in many ways, it is a living chronicle of Thai history. Built on three acres of historical riverfront land, the hotel is an architectural work of genius that impeccably blends Art Deco with great influences of traditional Thai aesthetics, a touch of avant-gardism, and of course, swathed in nature and verdant greenery.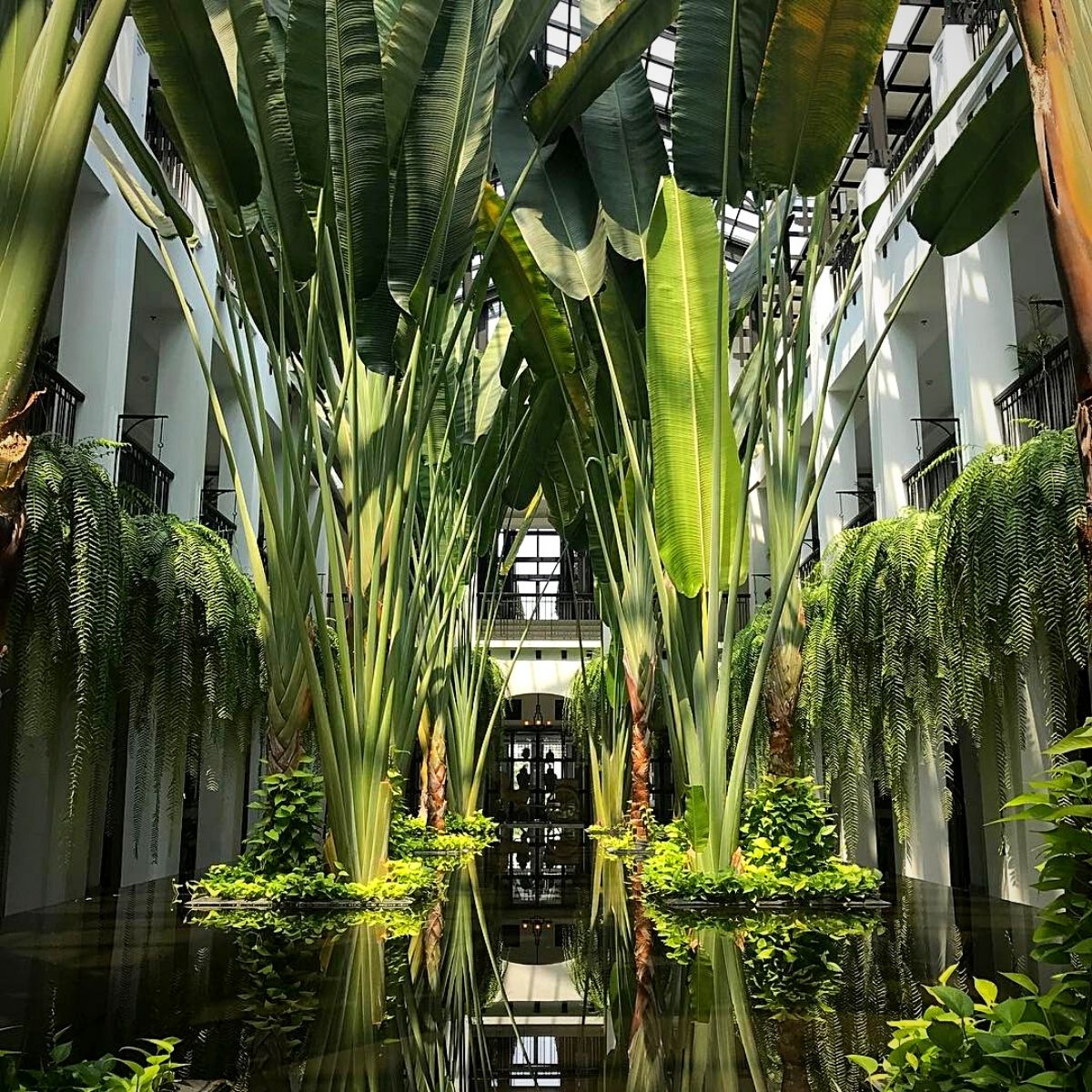 An idea conceived by creative director Krissada Sukosol Clapp in collaboration with architect Khemvadee Paopanlerd and interior and landscape designer Bill Bensley, the hotel's design was inspired by Musée d'Orsay in Paris. Both its character and architectural style echo the period of Bangkok's ultimate splendor, under King Rama V (between 1853 and 1910). In essence, it is a sort of reversion to Bangkok's Art Deco period and incorporates a richly detailed restoration full of vintage and antique furniture and numerous references to the period.
A bit more details about it, The Siam is located on a property that has been in the Sukosol family since its current owner Kamala's father, Kamol Sukosol, acquired it in 1973. Kamol was an intrepid entrepreneur and among several other successful businesses, he was the sole distributor of America's General Electric goods in Thailand and the exclusive importer of Japan's Mazda automobiles to the Kingdom. Always a lover of boats, he used the land as his private pier, taking time to meander along the Chao Praya river, and enjoying the fruits of his labors.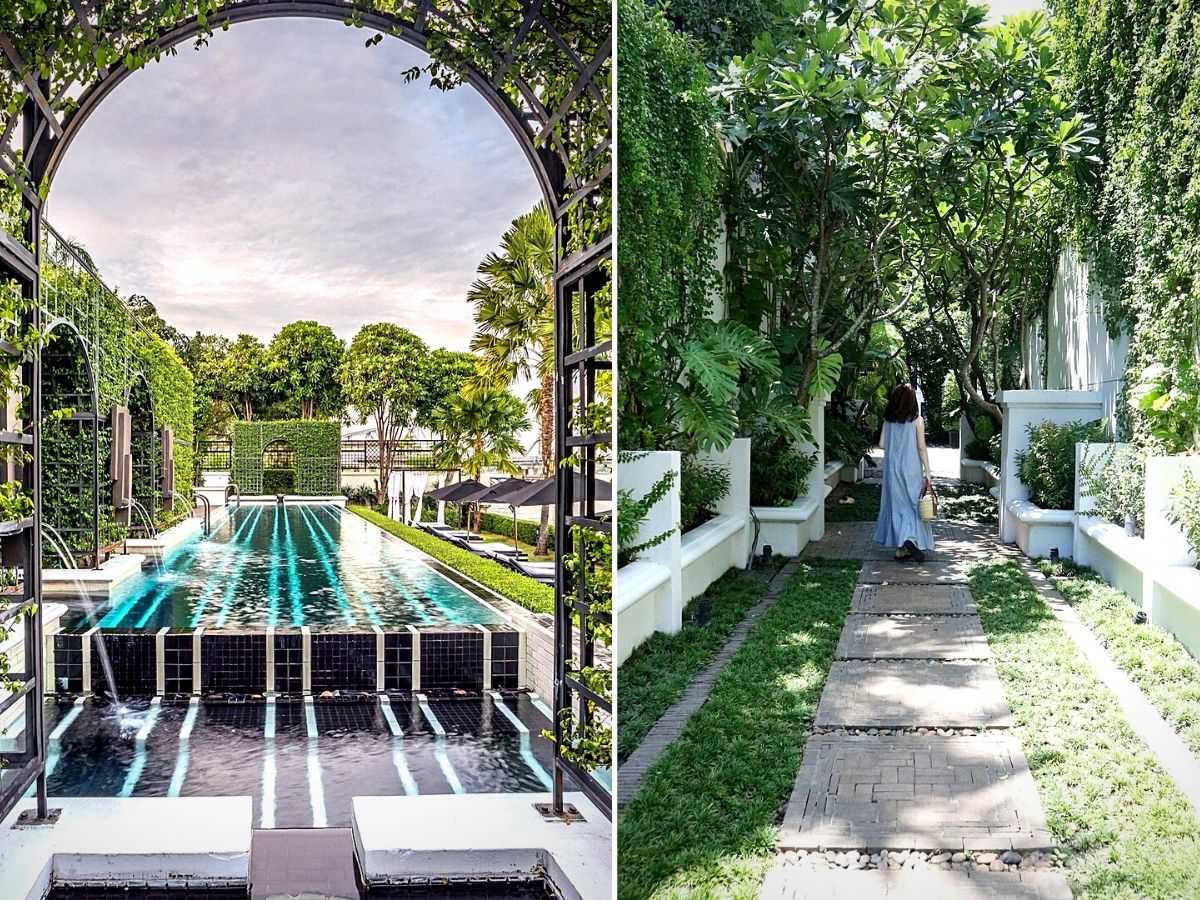 This hotel is, therefore, not merely a luxurious abode, but also a haven snuggled among lush greenery. The Chao Phraya River, perhaps a lifeline of Bangkok, cradles the hotel, offering a spectacular backdrop of flowing waters and vibrant green landscapes. The methodically landscaped gardens and surrounding vegetation create a retreat that offers serenity and allows the guests to let everything go and reconnect with nature.
Stepping inside, one wouldn't help but immediately feel the serene experience as they are enveloped by a sense of calmness and the natural beauty that comes with it. Also, the hotel's scheme easily creates a pleasant ambiance that complements its verdant surroundings in which the sprawling gardens, neatly landscaped with a variety of tropical plants and flowers, provide a quiet and soothing escape from the bustling city of Bangkok just a stone's throw away.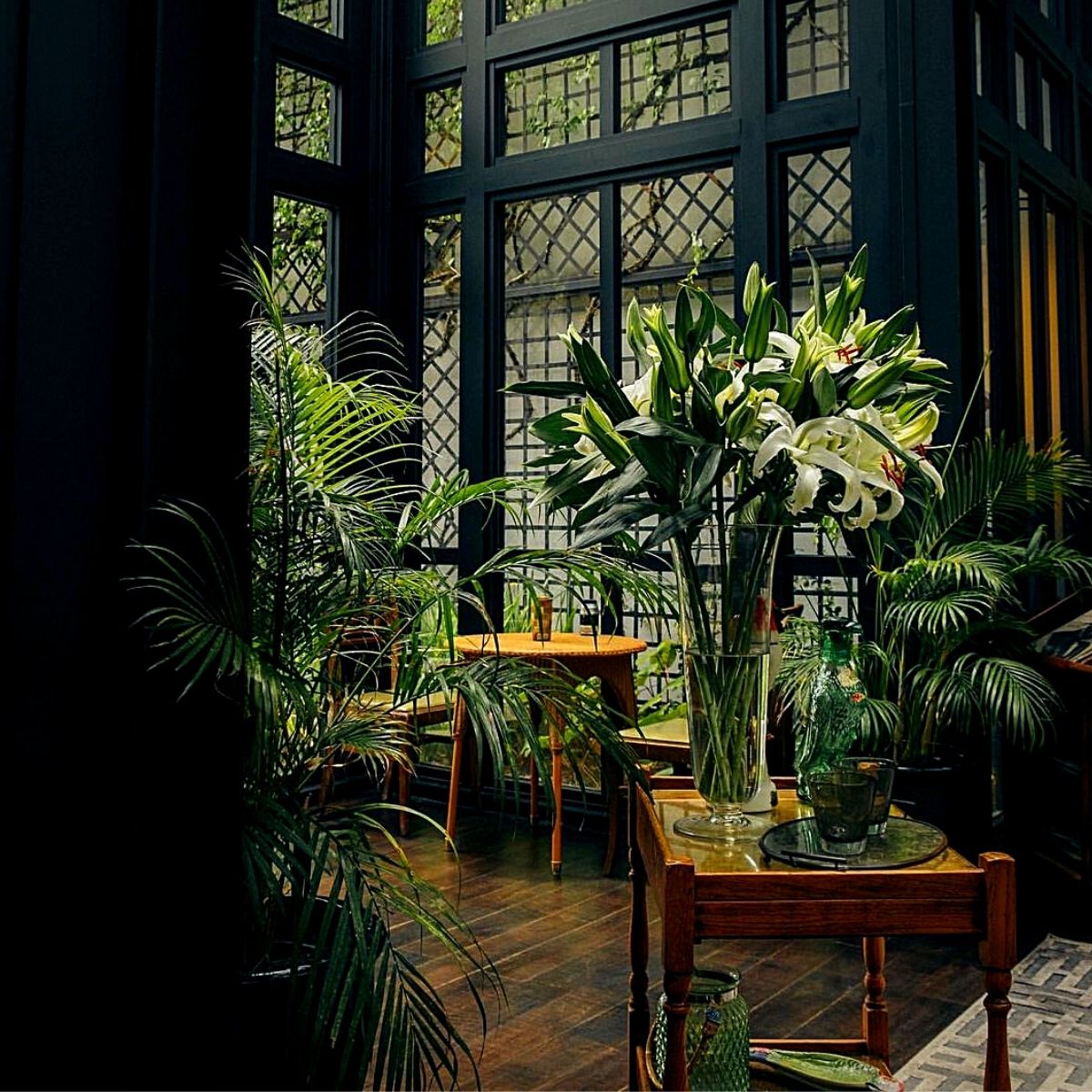 The Siam's onus of creating a green paradise extends beyond its outdoor spaces. Inside its guests are welcomed by lavish plants that further enhance the overall aesthetic and atmosphere. The atrium's long reflecting pool, decked with vibrant water lilies and enclosed by tall birds of paradise plants, is quite the centerpiece of the hotel's interior. The ceiling made of glass and steel allows natural light to flood the space, drawing attention to the lush green foliage underneath. Here's how the bird of paradise plant can be used to enhance floral compositions.
As one strolls through the hotel's grounds, the vibrant greenery unfolds. Towering trees, exotic flowers, and carefully manicured lawns create a pleasant mix of colors and textures. The verdant environs not only enhance the aesthetic appeal of the hotel but also contribute to a sense of quietude and seclusion, a rare find in the hyperactive heart of Bangkok.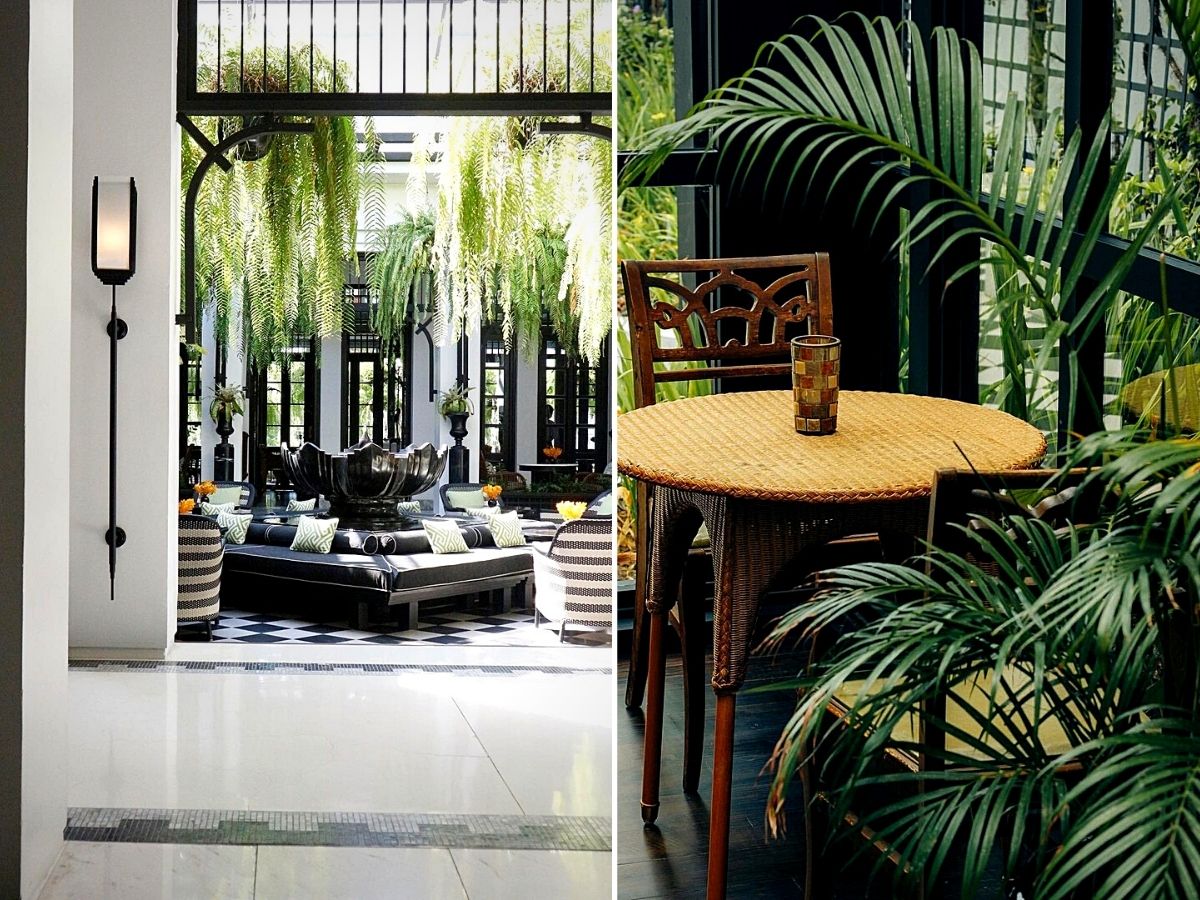 The hotel, also, embraces sustainable practices, with eco-friendly initiatives entwined into its daily operations. Guests can, therefore, engross themselves in its green ethos by exploring the organic gardens or participating in wellness activities that celebrate the natural and green surroundings that this urban retreat has to offer. As it is widely acknowledged, plants have the ability to enhance well-being.
A Design That Exudes Tranquility and Celebrates Its Verdant Nature
They say that when you're staying at The Siam Hotel, you feel like a movie star acting in an authentic story in ancient Thailand. Well, that's quite not too far from the truth as the design of the hotel is stunning, and the location next to the river is breathtaking.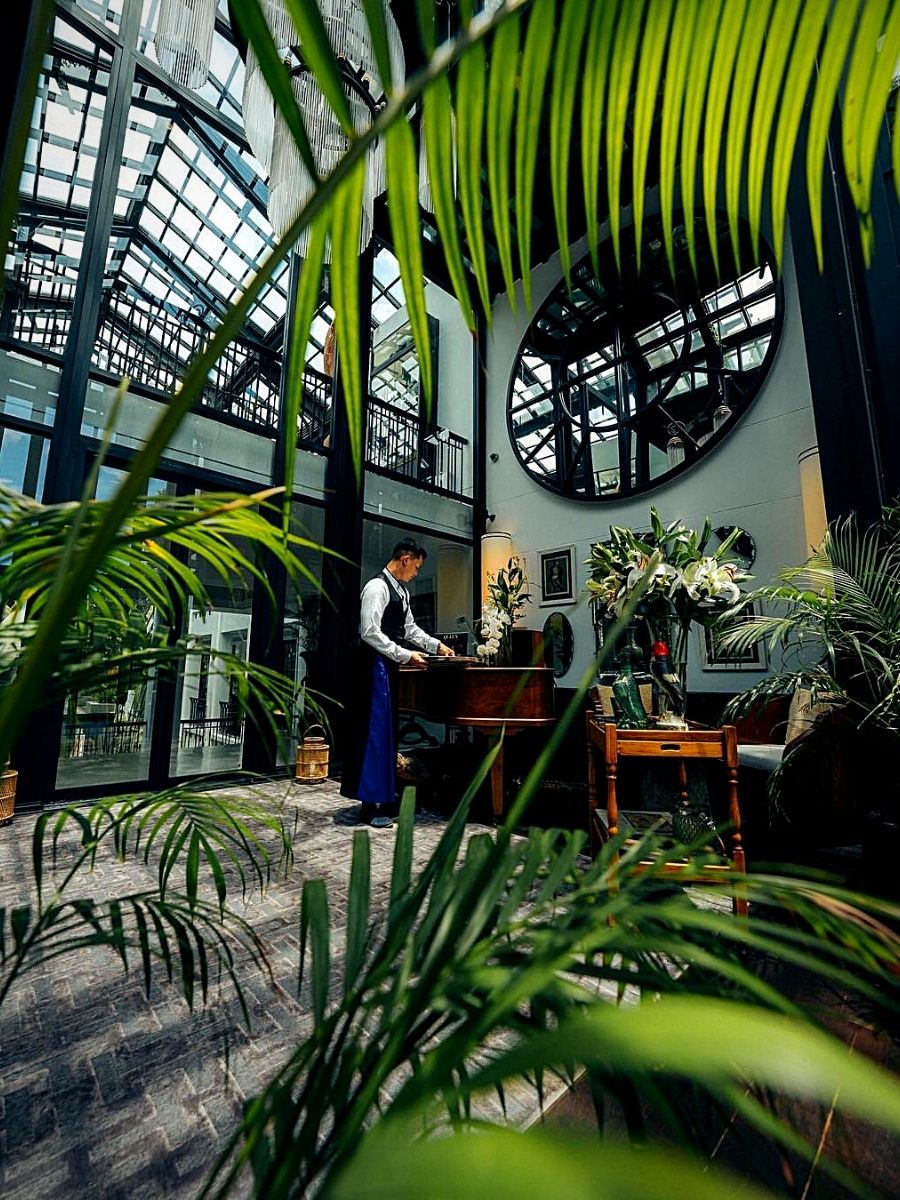 The Siam's interiors represent a masterclass in fashioning a pleasant living space. The design elements, inspired by Thai culture and international design trends, reflect a perfect balance between luxury and comfort. Guests can expect to be swathed in an air of sophistication, where every corner of the hotel tells a tale of elaborate design work and attention to detail.
Upon entering it, guests are straightaway transported to an era of stylishness and refinement with the charisma that it radiates. The hotel has carefully preserved its historical charm, with some original antiques and artworks adorning the interiors. The rooms, each, seem to tell a story that echoes traces of the past while presenting modern comforts. Its architecture is a celebration of both Thai heritage and contemporary luxury.
It also offers various accommodations to suit the preferences of its discerning guests. From teakwood-furnished rooms to airy modern suites, each room boasts its own unique appeal and is thoughtfully decorated with art and antiques owned by the hotel's proprietors. Some of the rooms even provide direct access to private pools where guests can dip themselves and bask in nature while enjoying the utmost privacy and seclusion.
And if you're seeking to further explore the hotel's green surroundings, it offers a range of outdoor activities designed to connect guests with nature. The outdoor terrace provides the perfect setting for yoga classes, allowing participants to find harmony and balance within the serene backdrop of the lush green gardens. Such settings are after all, ideal for such activities as yoga and meditation.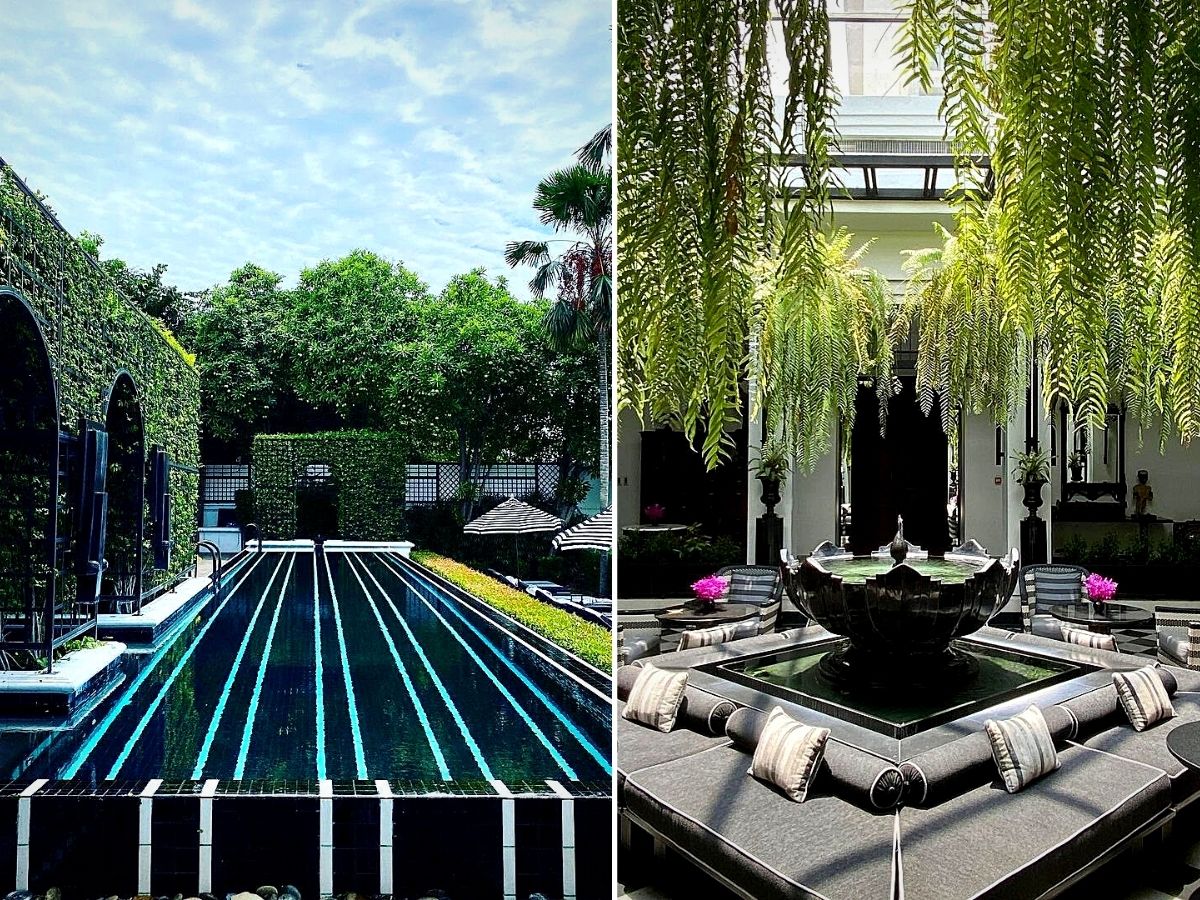 After a revitalizing yoga session, guests can indulge in the bathhouse, steam room, and sauna where they can rejuvenate both body, mind, and soul. You can also go for a swim in the hotel's infinity pool which offers a view of the city, or give vent to your pent-up emotions and feelings in a Muay Thai boxing session led by an expert instructor.
Even so, what really sets this hotel apart from other similar luxury hotels around and beyond, is its ability to create a retreat of peace and calmness in the heart of the bustling Bangkok. While the city outside may be filled with noise and burst with activity, The Siam offers a refuge where one can escape from the chaos and recline in the peace and beauty of nature.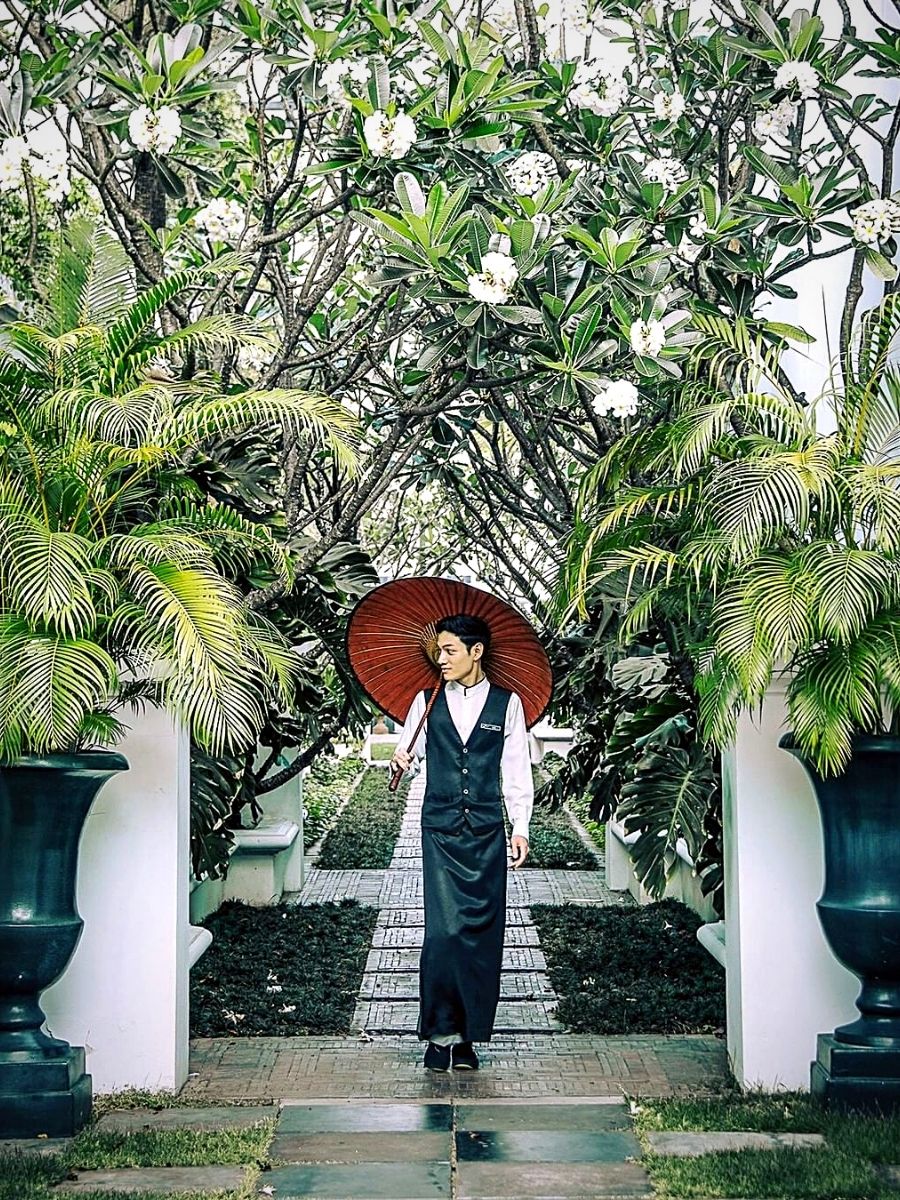 And since no exploration of ambiance is complete without savoring the culinary delights, the hotel's restaurants are gastronomic havens, where guests can indulge in a range of flavors prepared with locally sourced ingredients. Dining here is not a mere mealtime but, as well, a gastronomic expedition that adds another whole new layer to the overall experience.
An Ambient Allure and an Unmatched Atmosphere
You can experience all these at this nature-infused abode, which draws its main inspiration from designs of eras gone, and Thai heritage. The Siam, after all, is more than just a visual spectacle; it is an immersive experience that engages all the senses.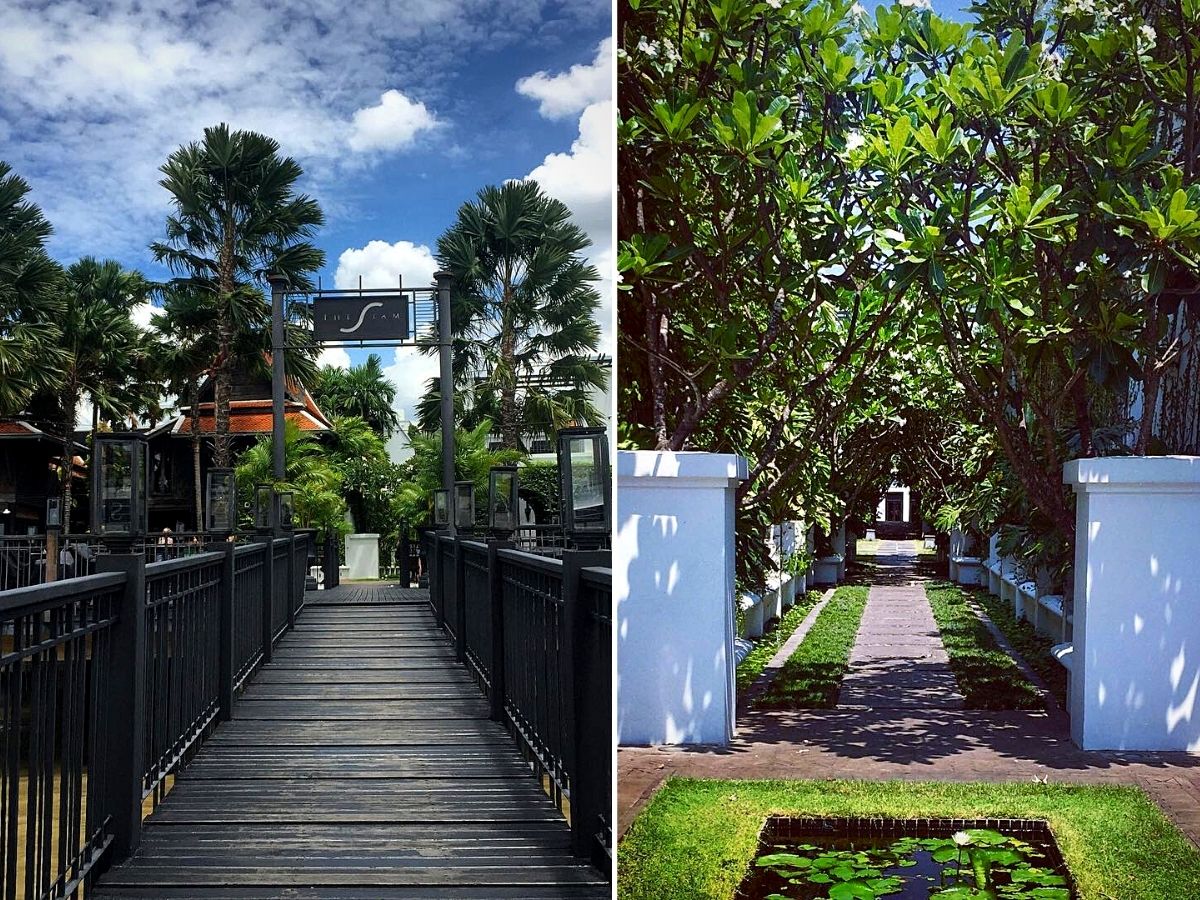 The carefully curated ambiance of the hotel, and the aesthetics evoke a sense of comforting calmness and luxury. The Siam Hotel makes every stay feel like a holiday, whether you're there for business or leisure. It's, definitely, the perfect getaway from the crowded streets of Bangkok. A place worth checking out!
All Photos by @thesiamhotel