We're slowly getting back on the road and in the air. When you're ready to travel again, these floral events are here for you to visit. Flower people from all parts of the world start to think about the fairs, events, and festivals that they weren't able to visit for a long time.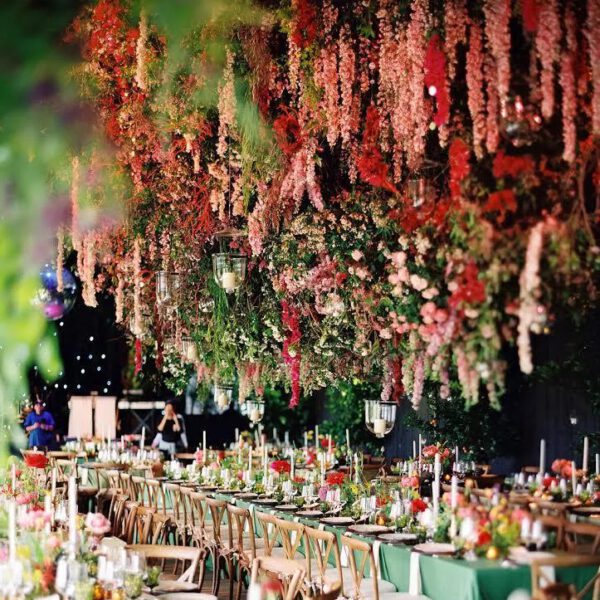 Image courtesy Allan Zepeda
The Best Upcoming Flower Events To Visit Post-Pandemic
With travel restrictions slowly being lifted, traveling to the most important trade shows worldwide is for many people already top of mind. Suddenly, the international flower world feels in reach again, even if travel restrictions haven't quite been lifted yet. Some industry experts already know exactly where they want to go, others need a little help to know which events are actually ON and which ones will be postponed until next year. Here's a list for you of the most important flower events in 2021 and the beginning of 2022.
The Most Important Flower Events Around the World in 2021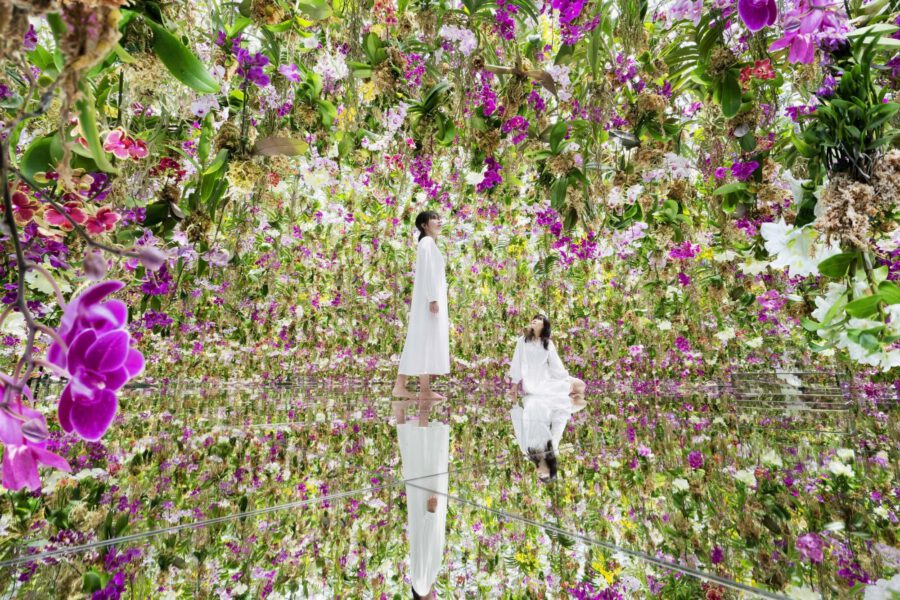 Teamlab floating flower garden at previous edition of Maison & Objet
For anyone who's having trouble narrowing down where to go, we're sorry. This list of spectacular international flower events might make it harder. Every single show, event, fair, or festival on this list is worth visiting — whether now or in the future. And the list will probably continue to grow as more and more events will be starting up again later this year or the next. As they say … sorry, not sorry.
Maison & Objet, Paris
If there's one event no one in the decoration & design world wants to miss, it's Maison & Objet Paris! Twice a year, the entire lifestyle sector - brands, designers, artisans, and interior design experts make connections immersed in a vibrant melting pot of the latest trends and surrounded by exciting new finds. Decorative pieces, designer furniture, accessories, textiles, fragrances, and tableware stretch as far as the eye can see. Find inspiration and the latest trend in this melting pot of design influences.
"Maison & Objet serves up an ocean of inspiration.. why not dive in yourself?"
The 2021 next edition of Maison & Objet takes place from September 9 till September 13 in Paris, France. For more information visit the Maison & Objet website.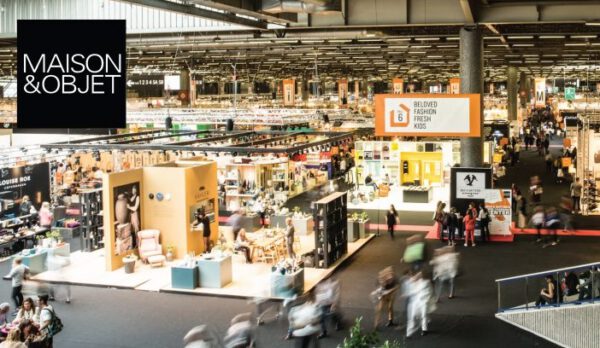 Trade Fair Aalsmeer, Netherlands
The Trade Fair Aalsmeer has been experienced for years as an all-encompassing network and inspiration event in the field of floriculture. And the place to do good business together. We hope to meet you there. We will of course keep an eye on the developments surrounding various measures.
"The place to do good business together."
With buyers attending from all over the world and exhibitors representing all the different sectors in the flower industry, the Trade Fair Aalsmeer is a must-attend on 3, 4, and 5 November 2021 in Aalsmeer, the Netherlands.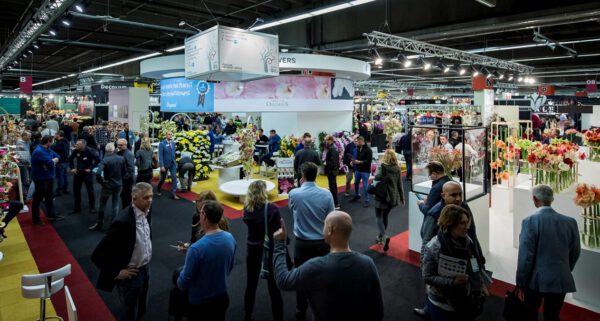 ember.
RHS Chelsea Flower Show, United Kingdom
RHS Chelsea's show gardens represent the pinnacle of horticultural excellence. Showstopping designs, innovative materials, and glorious blooms at the peak of perfection are to be seen in these amazing gardens. The world's greatest flower show will be held for the first time ever in the month of September this year with the usual cutting-edge garden design, fabulous floral displays, and simply the best shopping. The RHS Chelsea Flower Show takes place this year from September 21- 26 in London. For more information visit RHS.org.uk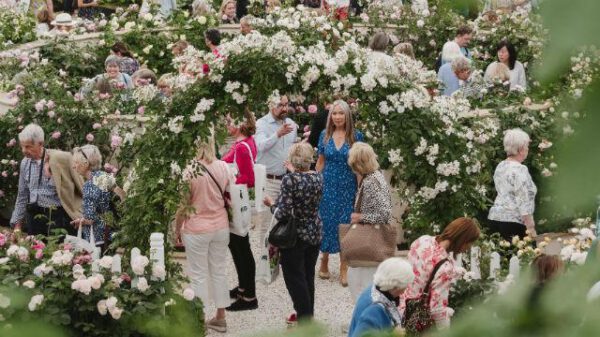 Thursd Online Trade Fair, Worldwide Online
Two very successful editions of the Thursd Online Trade Fair (TOTF) have shown that online exhibitions are also a great stage for floriculture. By organizing the Summer Edition Thursd proves that these online versions of trade fairs have become indispensable. From October 1 - 10, the floriculture world will reunite for the TOTF2021 Fall Edition. Excited about all the exhibitions?
"To organize a successful trade fair a few times within a year, that is only possible online."
Can't get enough of all the beauty, novelties, and useful information that you need as a floricultural professional? No worries. Thursd Online Trade Fair is not the kind of exhibition that is broken down after a few days. You can keep visiting all these top breeders, growers, and companies from the industry around floriculture in their 'online booths' on Thursd. Read more about the previous edition here and get in touch for more information via [email protected]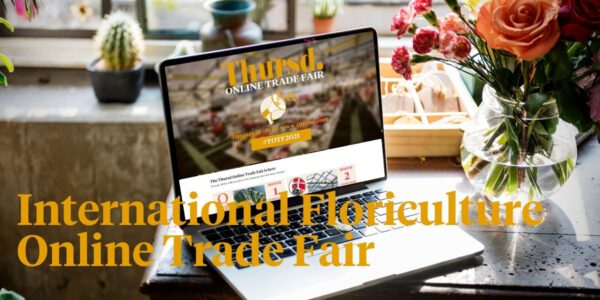 Fleur Floral Fashion, Belgium
Fleur Floral Fashion by Fleuramour lets you enjoy enchanting floral creations in the Grand Commandery of Alden Biesen from September 23 to 27, 2021. A corona-proof event that makes you daydream of the large-scale Fleuramour that will celebrate its 25th anniversary next year. With the catchy phrase;
"A Castle Deserves art"
the castle of Alden Biesen will be immersed in unique floral splendor for a period of 5 days. Expect a beautiful mix of flowers, dazzling design pieces, artistic projects and dream away at the more than 50 extraordinary floral designs. It's definitely worth a visit! Go have a look and be amazed. Curious? Get introduced to the floral splendor you're about to explore via the Fleuramour website.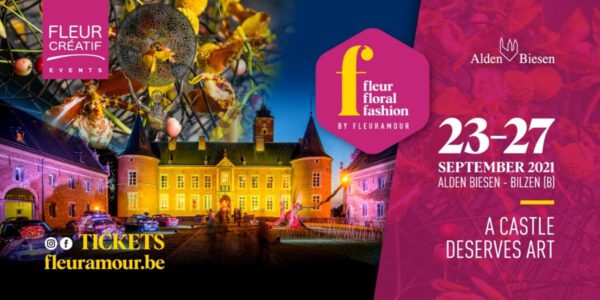 Iberflora, Spain
Iberflora is a trade show that offers a platform, especially for comprehensive training and entertainment in floriculture. It is for the green professional that is looking for exhibitions, thematic areas, exhibitions, and special performances dedicated to the most diverse varieties of plants and flowers.
"Especially for comprehensive training and entertainment in floriculture."
In addition, the parallel celebration of Iberflora Innovation is a unique opportunity to be up-to-date in products, services, and trends in the green sector business. Held from 5 - 7 October in Valencia, Spain, this is the place to be in Spain when you want to expand your floral and plant knowledge. Find more information on the Iberflora website.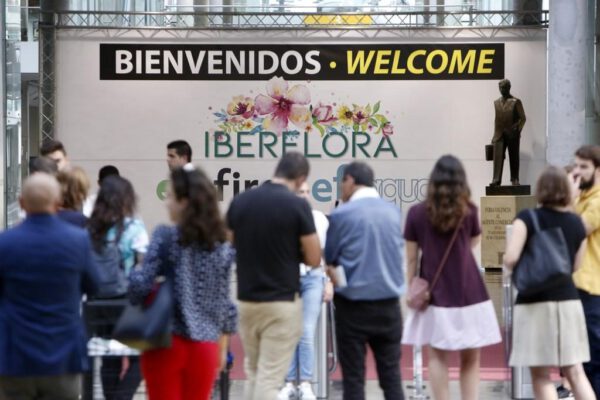 International Floriculture Trade Fair, Netherlands
International Floriculture Trade Fair (IFTF Expo) is an industry-wide event serving all segments of the floriculture industry chain. Floral industry people come together in the Expo Haarlemmermeer, in Vijfhuizen, the Netherlands. From breeders, propagators, technical & service suppliers, growers to the trade people of the industry. It is all about buying and selling within the floriculture chain. Learn more about the IFTF program and who can be visited from 3 - 5 November 2021 in the Netherlands, on their website.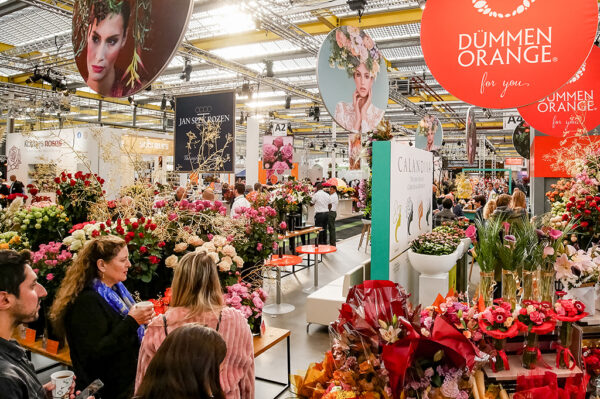 Dubai Miracle Garden, United Arab Emirates
It's not something you expect in the middle of the desert, but yet, the Dubai Miracle Garden thrives its beautiful flowers since 2013. Located in Dubai, United Arab Emirates, more than 150 million types of flowers can be found here from November 1, 2021, until May 31, 2022. This garden is not just about flowers and plants. Floriculture enthusiasts also pay a visit to this extraordinary located garden because they find all types of diverse other floral-related projects. Such as the world's largest flower clock, decorated cars, and a replica of the Burj Khalifa immersed in flowers.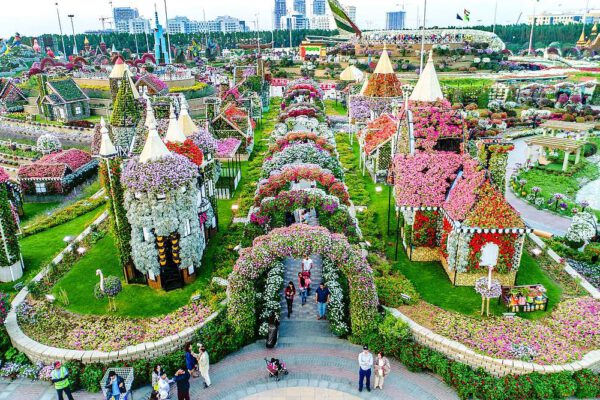 The Most Important Flower Events Around the World in 2022
Infiorata Flower Carpet Festival, Italy
Imagine seeing the floor of an entire street covered with colorful petals that are shaped into enormous designs. With preparations months in advance, teams of young artists use millions of flower petals to adorn the floor of the street shaping elaborate multicolored designs. From North to South, Italy celebrates the amazing Infiorata flower decorating festivals. It is a must-visit when you're planning an Italy trip and the best ceremonies can be observed in Sicily amongst a few other locations. The Sicily edition will be held from May 15, 2022, in Noto, Sicily.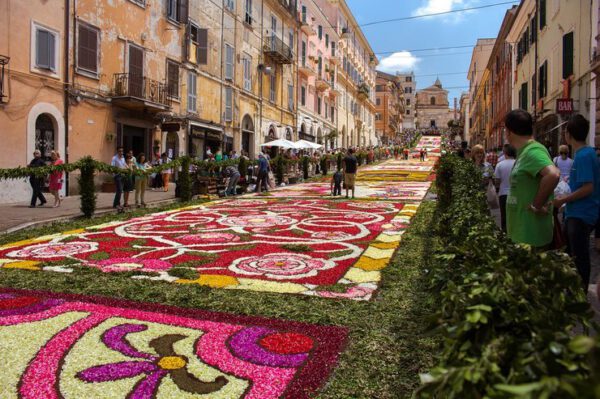 Europa Cup 2022, Poland
The Polish Florist Association and Florint, together with their sponsors, will be hosting a top-level floristry championship in Poland in August 2022: the Europa Cup 2022. Will you come and celebrate first-class floristry, at the event of the year?
"Because professional floristry deserves the greatest possible podium"
The world-famous European Floristry Championship will be held at the International Congress Centre in Katowice in Poland. A must-visit event where you can witness an exciting and thriving competition between 25 and 30 world-class floral designers. Info can be found at the website of the European Championship in Floristry.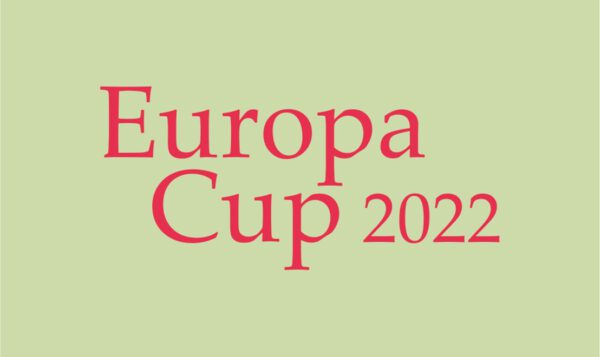 World Floral Expo, USA
The World Floral Expo is a trade show that offers a platform especially for growers, where they can introduce and present their very best export products to the US flower buyers. Just like many other of its fellow flower shows, World Floral Expo 2021 is rescheduled to 2022 with the dates not yet confirmed.
"New dates are currently being discussed and will be announced shortly."
The World Floral Expo is known for its 75 exhibiting floral companies from Ecuador, Kenya, Colombia, Holland, Canada, but as well as from the USA itself. It promises to be a very interesting trade show for flower buyers again in 2022. A unique chance to see and source fresh flowers grown on different continents. Besides fresh flowers also many related dry floral products will be on display as well. The World Floral Expo 2022 will be held in New York, USA and for more information, you can visit their website.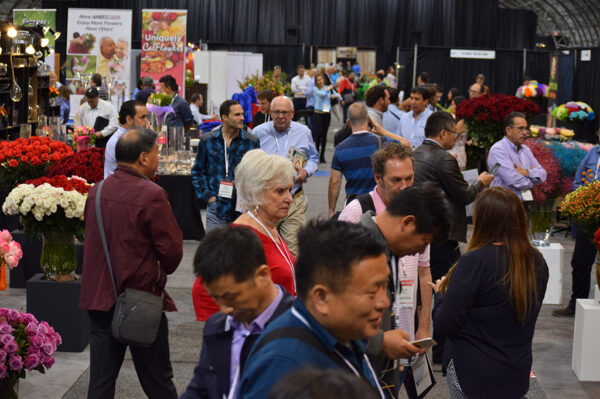 Worldwide Travelling to Flower Events
Every week, we get a little closer to traveling again. The ability to travel will become more of a reality and these flower events will be waiting. Which one you choose for your first post-pandemic trip… well, that's up to you. Hopefully, we will reunite again at the world's best flower events & festivals soon!