The rose is the queen of flowers; luxurious and romantic. This flower of love is available in a large number of cultivars, colors, and shapes. Of course, you want to enjoy your beautiful roses as long as possible, which is why we have asked several highly esteemed industry professionals to share their best rose care tips for both growers, florists, and consumers. This is how to get your best rose ever.
Easy Yet Important Advice
Roses are strong and sturdy flowers. To fully savor them, simply just cutting them off and putting them in the water is not the best way. Roses also have instructions for use. Your job starts with selecting the freshest roses and ends when they're in the vase? No, you will see that even in the water you need to look after them. But don't worry, roses possess this magic kind of attraction that draws your attention. You will learn below that looking down from the bud to the stem into the water will help you enhance the life span of your roses.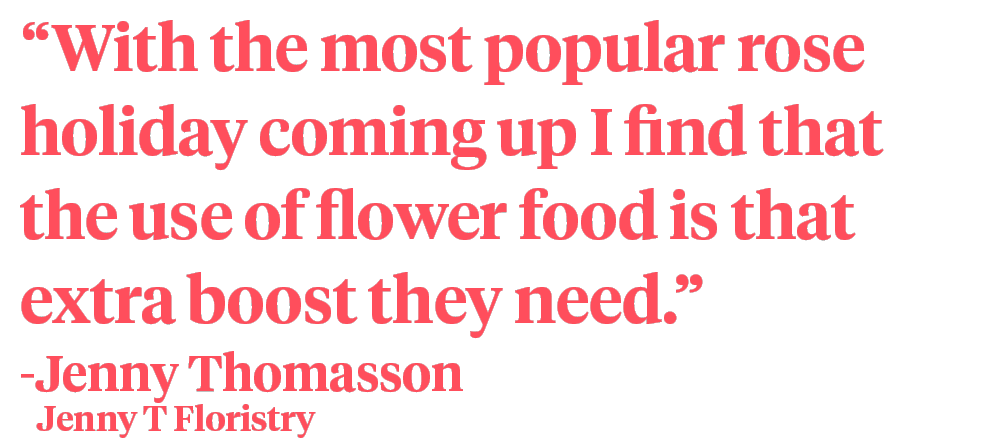 Tips on Buying Roses
The following tips on buying the right roses were shared by the website The Smell of Roses.
Firm Receptacle
Check that receptacle (the thickened part of a stem from which the flower grows) is firm and that the flower head is not about to lean to the side.
Healthy Leaves
Inspect the leaves. Fresh leaves are proof that water and nutrients are absorbed by the flower. Stay away from roses with wilted leaves or leaves with holes in them, both are symptoms of diseases.
Pretty Petals
If flowers did not get enough water their petals will turn transparent and then become brownish. When picking roses, you should check the petals in the middle of the flower. Petals at the bottom of the bloom can be a bit unsightly, but that's ok. Such petals are called guard petals. Never pick a rose with rotting leaves this process is not reversible.
Strong Stem
Now turn your attention to the stem. Fresh roses will have a strong stem. Stay away from roses with soft stems.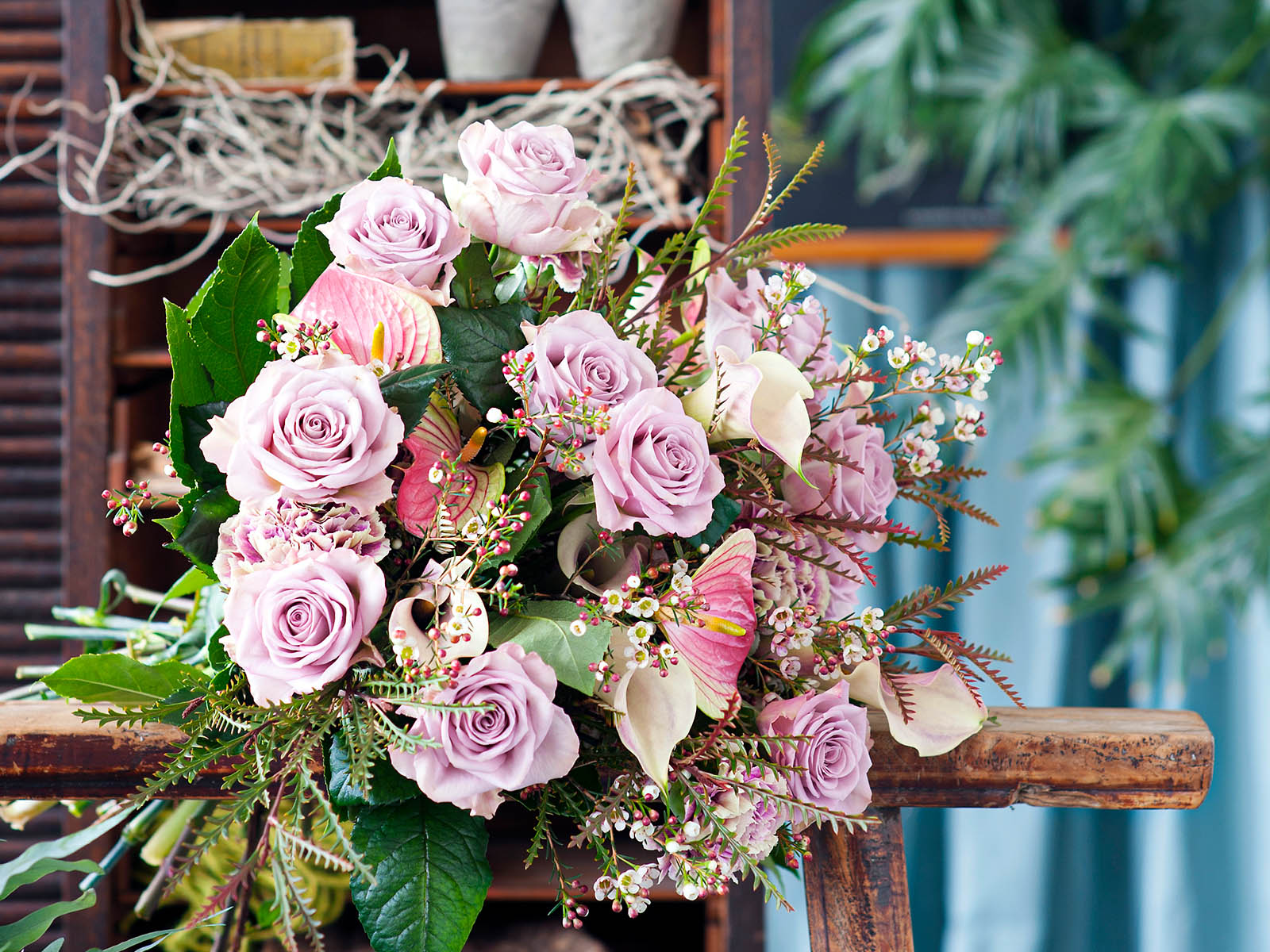 Tips From Rose Grower Marjoland
Angelien van den Nouweland is the relations manager at Marjoland, one of the largest rose nurseries in the Netherlands. On 20 hectares famous roses are grown, like Red Naomi!, Jumilia, Penny Lane, and several Dolomiti varieties. What are the tips on optimal treatment from a leading rose grower?

Angelien: "For a good vase life it is important that the rose can absorb clean water with nutrition and transport this to the bud. A rose normally absorbs water and nutrition through the roots, but when the rose is cut it goes through the vessels at the bottom of the stem.

It is important that this bottom remains free of bacteria. The bacteria can develop slime around the stem, clogging the vessels. The thorns are best left on the stem if possible; when you remove them there are wounds where bacteria can penetrate. Remove the lower leaves so that they do not hang in the water. When the roses are put in the water, it is important to cut 2 to 5 cm from the stem, because the veins dry up when they are not in the water. Do this with a clean and sharp knife or scissors. Blunt knives and scissors can pinch the barrels.

To improve the water balance for the roses, I advise adding Chrysal rose food to the water. Make sure you have the right amount of rose food, sometimes it is necessary to put several bags in the vase. It is contradictory that bacteria can also grow well on the food in the water, so it is important to replace the water when it is no longer clear and then add rose food again.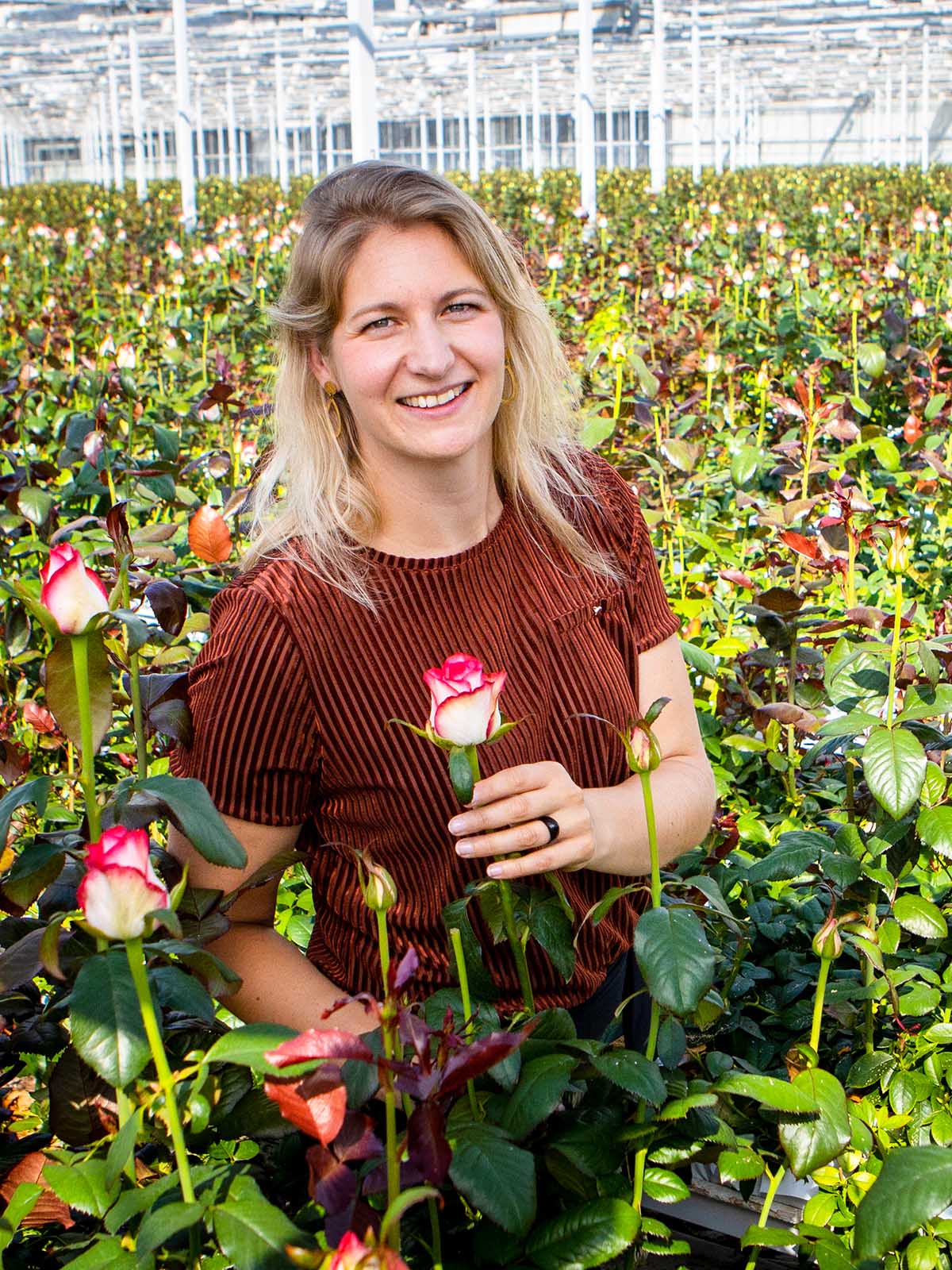 Tips From Floral Designer Jenny Thomasson (Jenny T Floristry)
Jenny Thomasson, AIFD PFCI EMC, and floral artist loves, learns, and educates on all things floral. As a designer, she knows perfectly how important it is to keep her roses perfect for the event after so many hours of hard labor. The reward is a satisfied designer and a grateful customer.

Jenny: "We use Chrysal and have it attached to a DOSATRON so that the water that comes out is properly formulated with the exact ratio of flower food. We use this for every single arrangement that is designed and also in our processing procedures. With the most popular rose holiday coming up I find that the use of flower food is that extra boost they need. Roses are cut early, dry stored & pushed to their limits. Chrysal flower food helps to invigorate them and ensure the customer has a long-lasting beautiful product."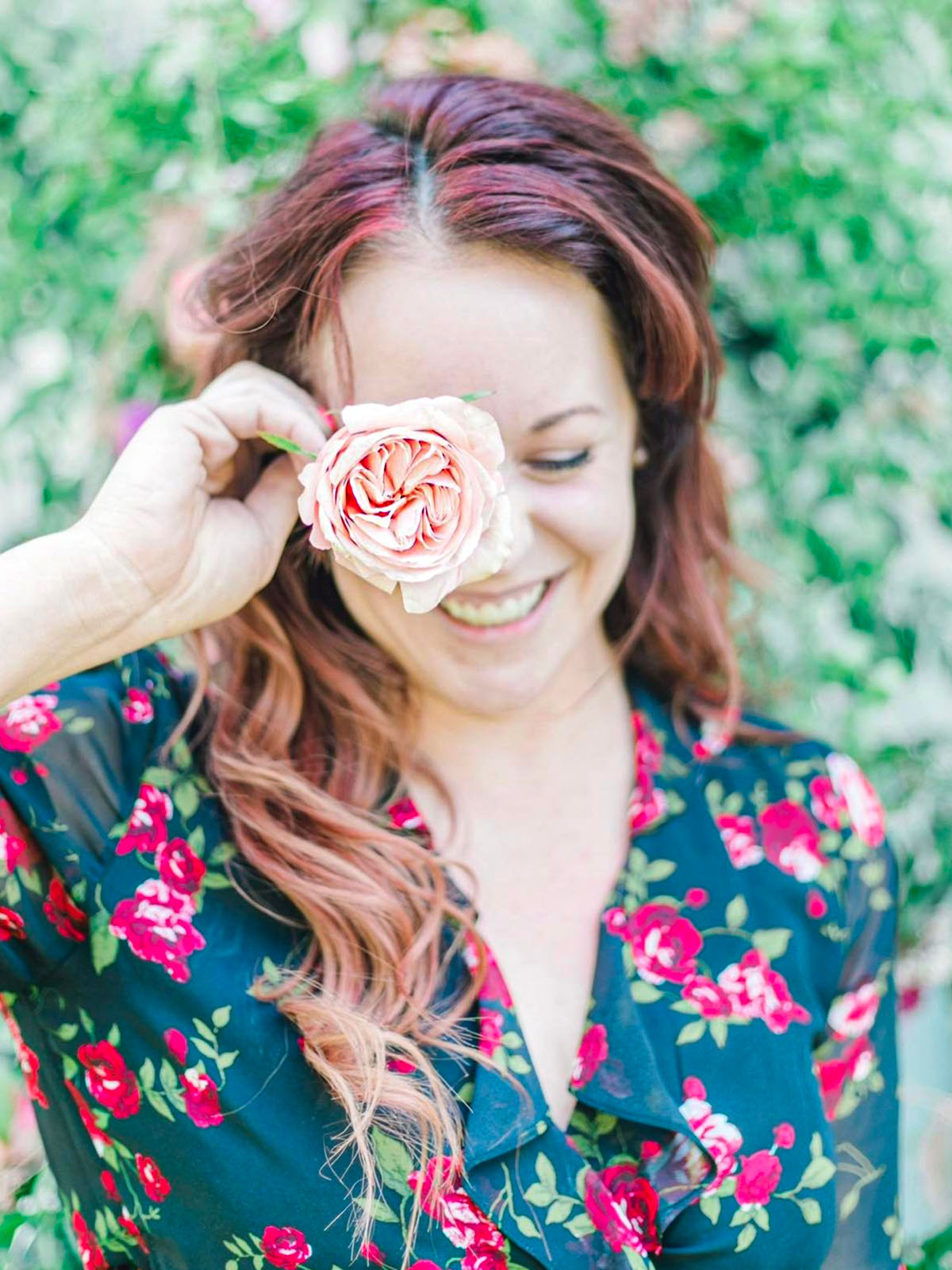 Tips From Floral Designer Catherine Joyaux Corselli (Mariage Hors Série)
Catherine Joyaux Corselli from Mariage Hors Série is a regular blogger on Thursd and a true rose lover. She made and wrote about several rose designs for Red Lands Roses that you can read about in these blogs.
Catherine: "I love seasonal flowers, garden and spray roses, peonies, and sweet peas. In general, I like to cut my roses at an angle, with a knife or a graft, without removing too many leaves, and then place them in fresh water.
Beforehand, I put one or two preservative sachets to improve their lifespan. I like the Chrysal preservative because it is first sold in individual sachets and it is very practical. Thus, the roses are hydrated better and are easier to work with than in a bouquet or stuck in floral foam.

I like to put the preservative in fresh water because it invigorates them more quickly, and their foliage hydrates well too. Because I also like to use or leave the leaves of the roses, it's elegant.
From the left: A French Style Bouquet designer by Catherine with roses from Red Lands Roses / Catherine Joyaux Corselli - Image by Mariage Hors Série
Tips From Flower Nutrition Producer Chrysal
For more than ninety years, Chrysal has supplied premium flower care products that condition cut flowers for optimal quality. In 1949, Ir. Camille Buys introduced the revolutionary Chrysal, an innovative formula that doubled the vase life of cut flowers. This enhanced time span of enjoying flowers instantly made buying cut flowers for consumers a lot more interesting option. No wonder we all like to hear their words on how to get the most out of the roses that are produced, harvested, transported, bought, sold, and enjoyed at homes, offices, or events.
Rose Care Tips for Growers
It does not matter if you are an amateur grower or have a mega nursery. A rose is a rose.

A common problem with roses is called 'bent-neck'. The stem right under the bud is not strong enough to carry the weight of the growing flower, causing it to bend. A good post-harvest treatment prevents this problem. Using products like Chrysal RVB or RVB Clear Intensive is advised. These products improve water intake and flower development and prevent early aging and bent-neck.

The stage at which the flowers are cut is also crucial for roses. If you cut flowers prematurely they are more susceptible to bent-neck, while roses that are cut too late have an increased risk of damage.
Images by Dutch Flower Council
Rose Care Tips for Florists
The best treatment for roses in-store involves using a solution of Professional 2. This keeps the roses in top condition, retains their color, and prevents the flowers from opening up too much. Your roses will last a lot longer and you will experience way less waste. For floral arrangements and vases, you can use Professional 3. It contains the much-needed nutrients that your flowers need to bloom and keeps them fresh for up to 60% longer.

You can best leave the thorns to keep the flowers beautiful longer. Removing thorns causes damage to the stem which makes the rose more sensitive to pollution. If you insist on removing the thorns, then do so carefully so you keep the damage to a minimum.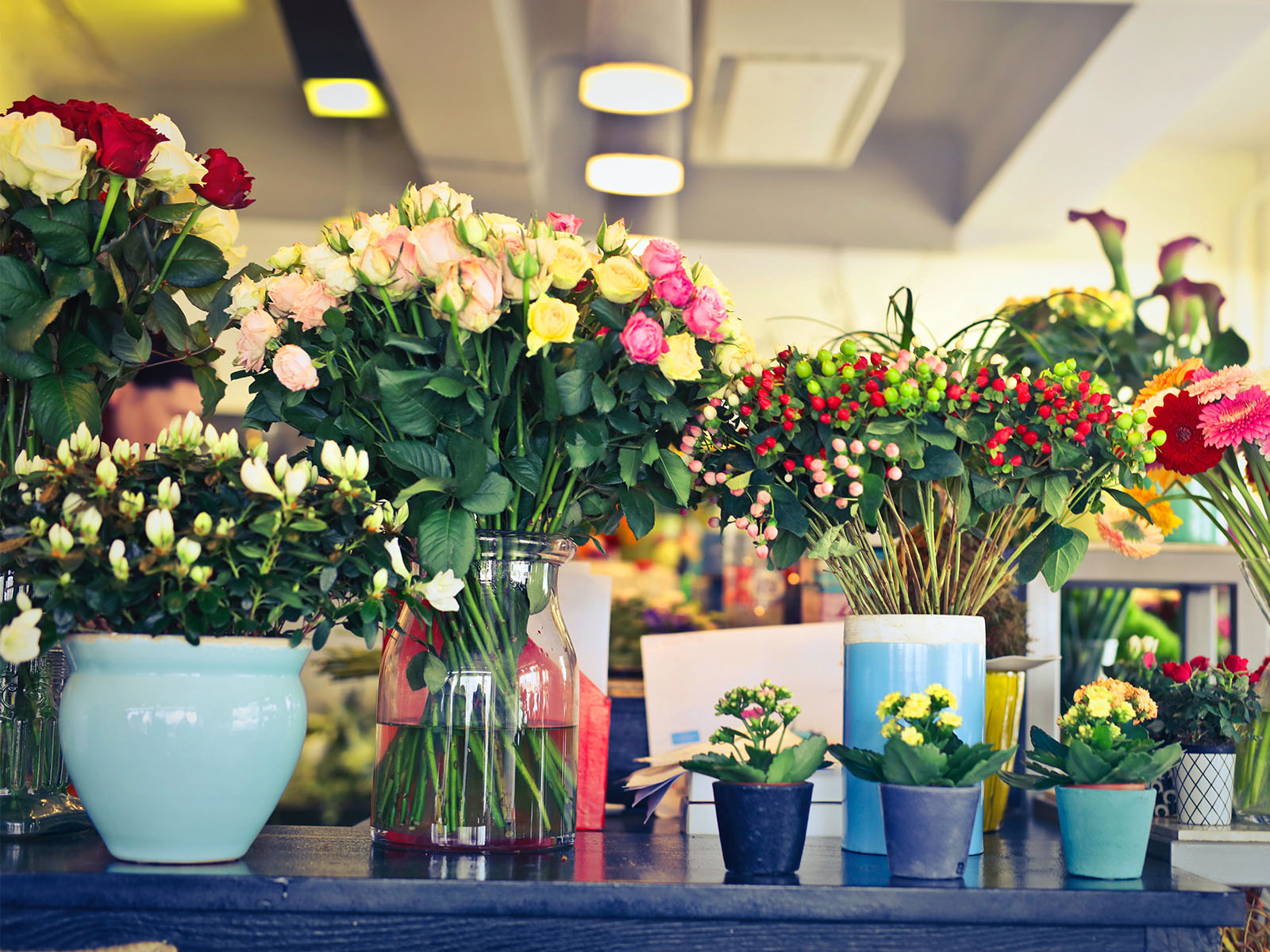 Rose Care Tips for Consumers
Cut 2-5 cm off the stem
Use a clean knife or secateurs
Use Chrysal Supreme Rosa flower food
Remove the lower leaves, so they don't hang in the water
Keep your roses away from ripening fruit, draught, and direct sunlight
Top up the vase with water and flower food when the water level decreases to about 1/3rd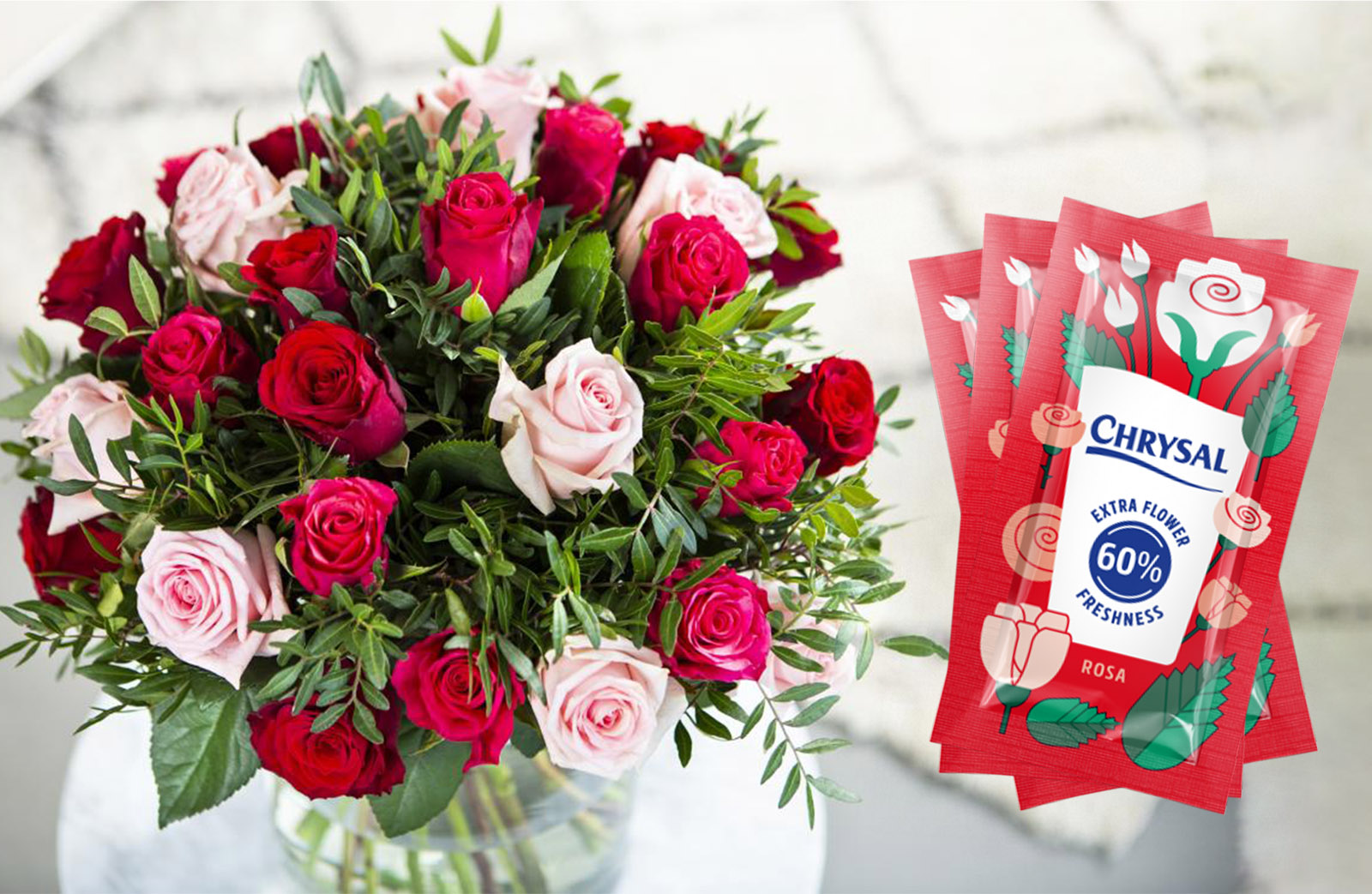 About Chrysal Supreme Rosa
With Chrysal Supreme Rosa flower food you offer your customers the best care for their flowers. The flowers develop a lot better and will last up to 60% longer. Also, our flower food mixes clearly and is odorless in water. Always advise your customers to dose correctly for the best results.
The Test in Time-Lapse
This 47-second time-lapse shows the difference between roses in clear water on one side and roses in water with Chrysal Supreme Rosa on the other side. Watch the amazing difference in lifespan between the two of this lab test!
Enjoy your roses!