Even though weddings will require a bit more planning this year than ever before, the 2021 wedding flowers trends do not disappoint. Due to the pandemic, weddings these days are taking on all different kinds of shapes and forms, but flowers thankfully remain a staple for many celebrations.
Wedding Flowers Are Here to Make an Impact
As the pandemic hit last year, it forced a shift in many industries, including the wedding industry, and flowers were definitely affected by this as well. The demand went down, many flowers had to be thrown away, and growers, traders, and florists all had to make adjustments to make it through the year. We're not out of the woods yet in 2021 but with a bit more wiggle room, possibilities start blooming again. In whatever form or color, wedding flowers have always been there to make an impact. From romantic bouquets to lush, eye-catching backdrops, flowers are the perfect way to breathe some color and life into someone's special day. Especially in 2021, with generally smaller and more inmate wedding parties and slightly bigger flower budgets, it's time to go all out with spectacular florals in popping colors. With that being said, it's time to talk flowers. Which flowers are we definitely going to see adorn the wedding aisles and tablescapes this year? Continue reading to find out.
Gypsophila
Peony
Protea
Anthurium
Blushing Bride
Sweet pea
Dahlia
Hydrangea
Sun Palm
Rose
Calla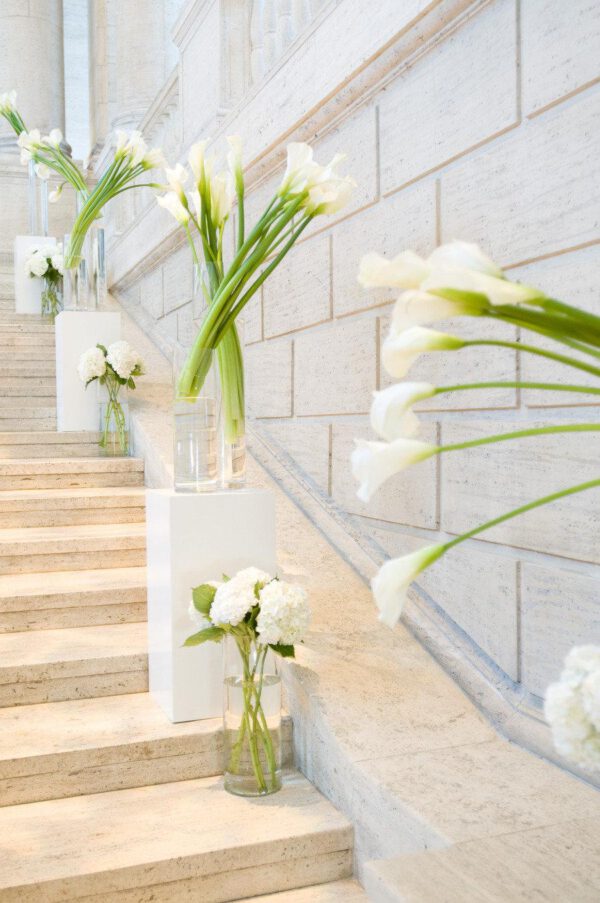 Queen Anne's Lace
Scabiosa
Lisianthus
Hellebore
Orchid
Foliage