Whether you're single or all loved up, the most romantic day of the year is creeping up on us again - Valentine's Day. And with it comes a desire to reach into our pockets and shower our loved ones with romantic gestures and gifts. So what can we expect to see for this year's Valentine's Day?
Valentine's Day 2023 - The Most Romantic Day of the Year
For many, Valentine's Day includes spoiling our beloved with breakfast in bed or a delicious dinner and presenting them with chocolates, flowers, cards, and other gifts. For retailers and florists, it's the first big spending frenzy after the holiday season. The importance of this celebration has picked up during the corona pandemic when love was much needed. And because of that 'wave of love' Valentine's Day has secured its position even more; billions will be spent on celebrating the most romantic day of the year.
Because Valentine's Day is celebrated in so many countries across the globe, everyone approaches the holiday a little bit differently. In fact, there is still a large number of countries and populations that don't celebrate this day at all. But the rule is, you can't go wrong with a bouquet of red roses and a box of chocolates - a classic and timeless gift that seems to never decrease in popularity.
Roses for Valentine's
According to several surveys and studies, 35-40% of shoppers opt for floral gifts to celebrate Valentine's. And yes, roses remain the most popular flowers to gift, with red roses taking the top spot (around 70% of roses sold for Valentine's Day are red), followed by white roses and pink roses.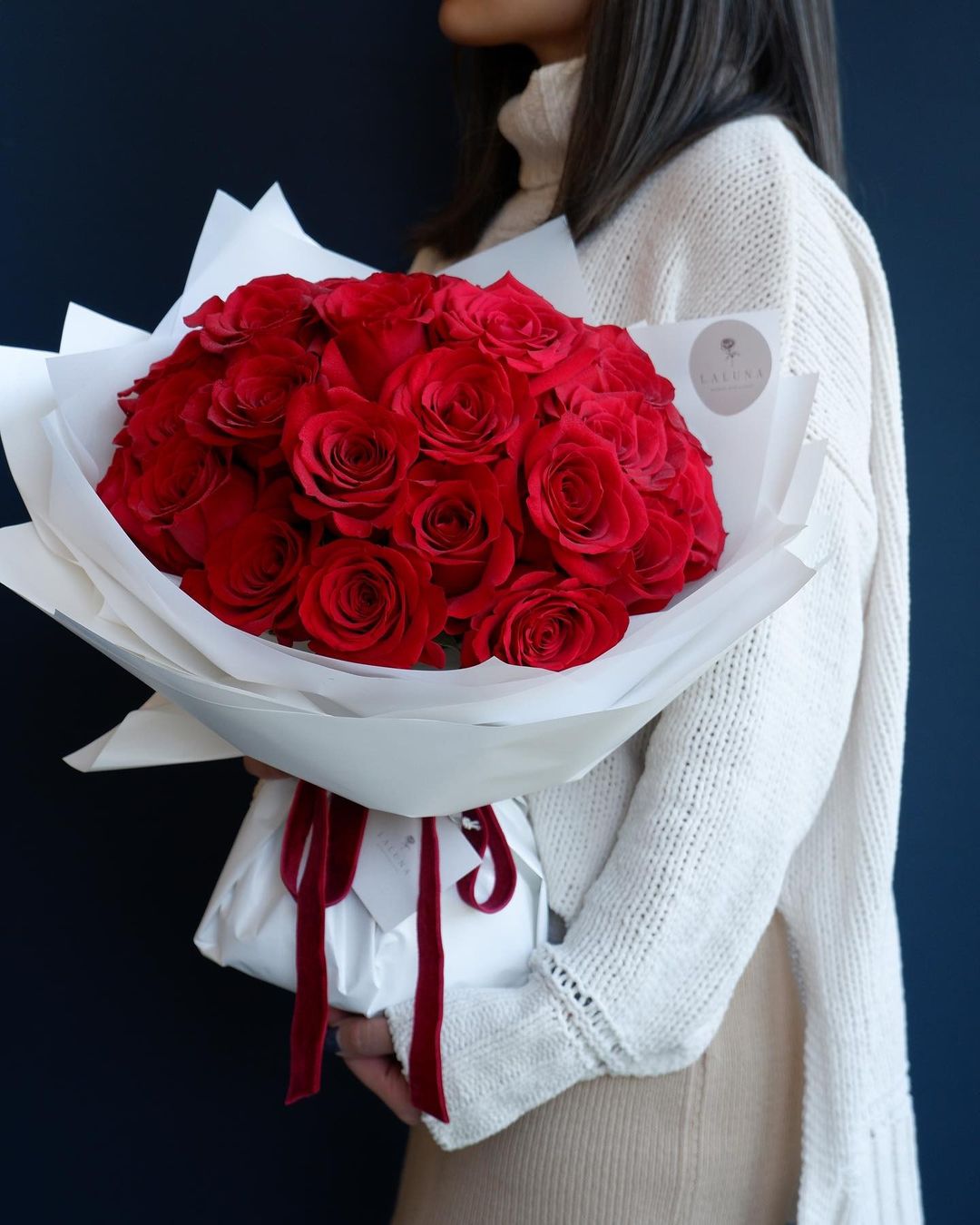 Despite a decline in popularity and a decrease in overall spending for the most romantic day of the year, flowers are still one of the most common gifts that are exchanged on Valentine's Day. Over the past few years, there has also been a growing trend among consumers to not only spend money on gifts for their significant other, but also for other family members, friends, co-workers, and even pets.
Floral Trends
It's no secret that the floral industry has a strong link to Valentine's Day. Flowers may have declined in popularity a little bit these past couple of years, but they are still one of the most chosen gifts. And while there's nothing wrong with a beautiful bouquet of long-stemmed red roses, there are more trends that affect what we buy for Valentine's. Let's dive into some popular floral trends that are making their way into the most romantic day of the year.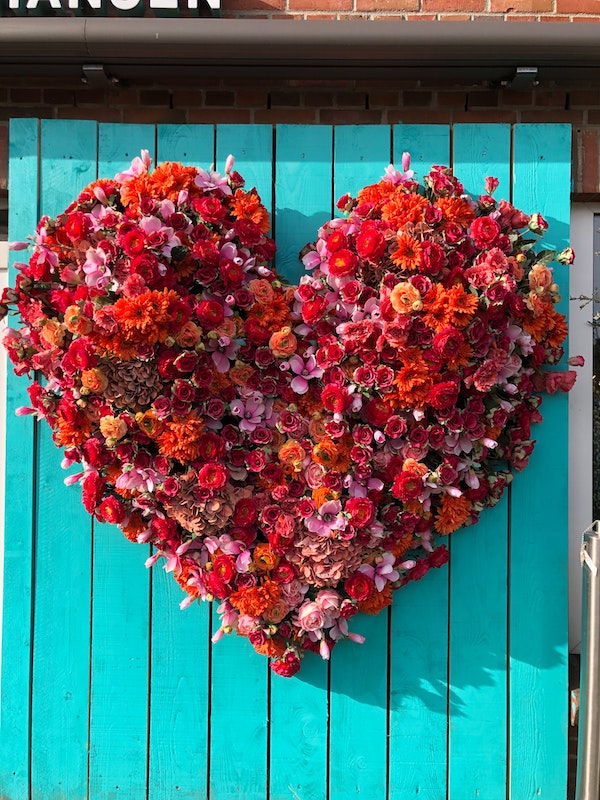 Classy. Sophisticated. Relaxed. Warm. Approachable. Adventurous. Fun. There's a sense of flexibility that dominates the floral trends of 2023. Trends that radiate with style, and you'll see it in everything from the timeless glamour of traditional arrangements to the abundance of wildflower bouquets that add earthy beauty to your world. The combination of dried materials with fresh flowers is by far one of the most popular trends at the moment. From tinted flowers to colored dried ones, it's all allowed in our contemporary floristry world.
Rich, Vibrant Colors
While 2022 fully embraced soft neutrals, 2023 finds the floral world awash in rich, vibrant colors. There's still room in the palette for the lighter, more understated tones, of course — they play such an important role in providing balance to brighter shades — but the stars of the show in 2023 are definitely the livelier colors. Hot pinks and rich magenta red shades, like Thursd's Floral Color of the Year Passion Red in contrast with the nudes and soft cream and lilac colors are popping up in Valentine's arrangements for this year.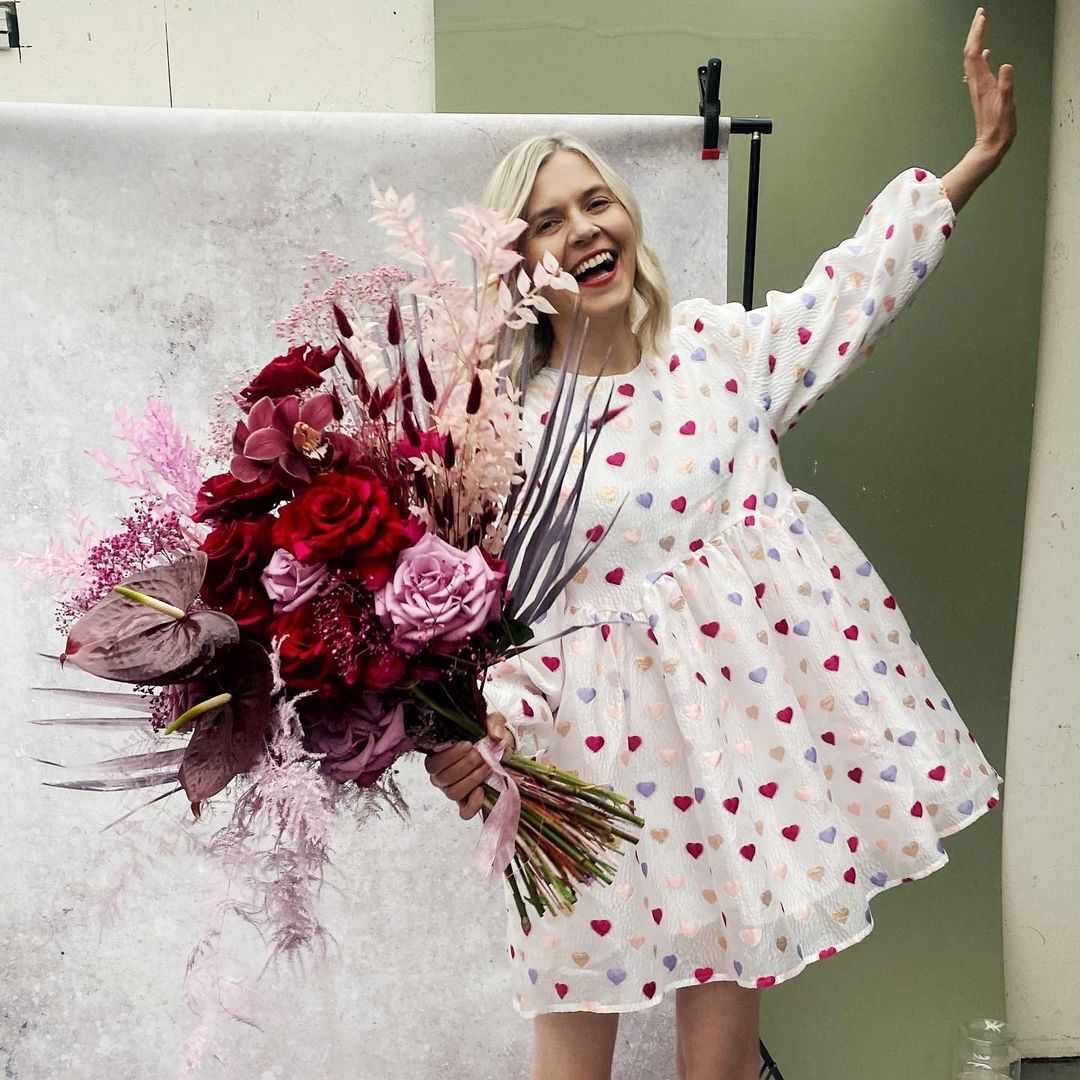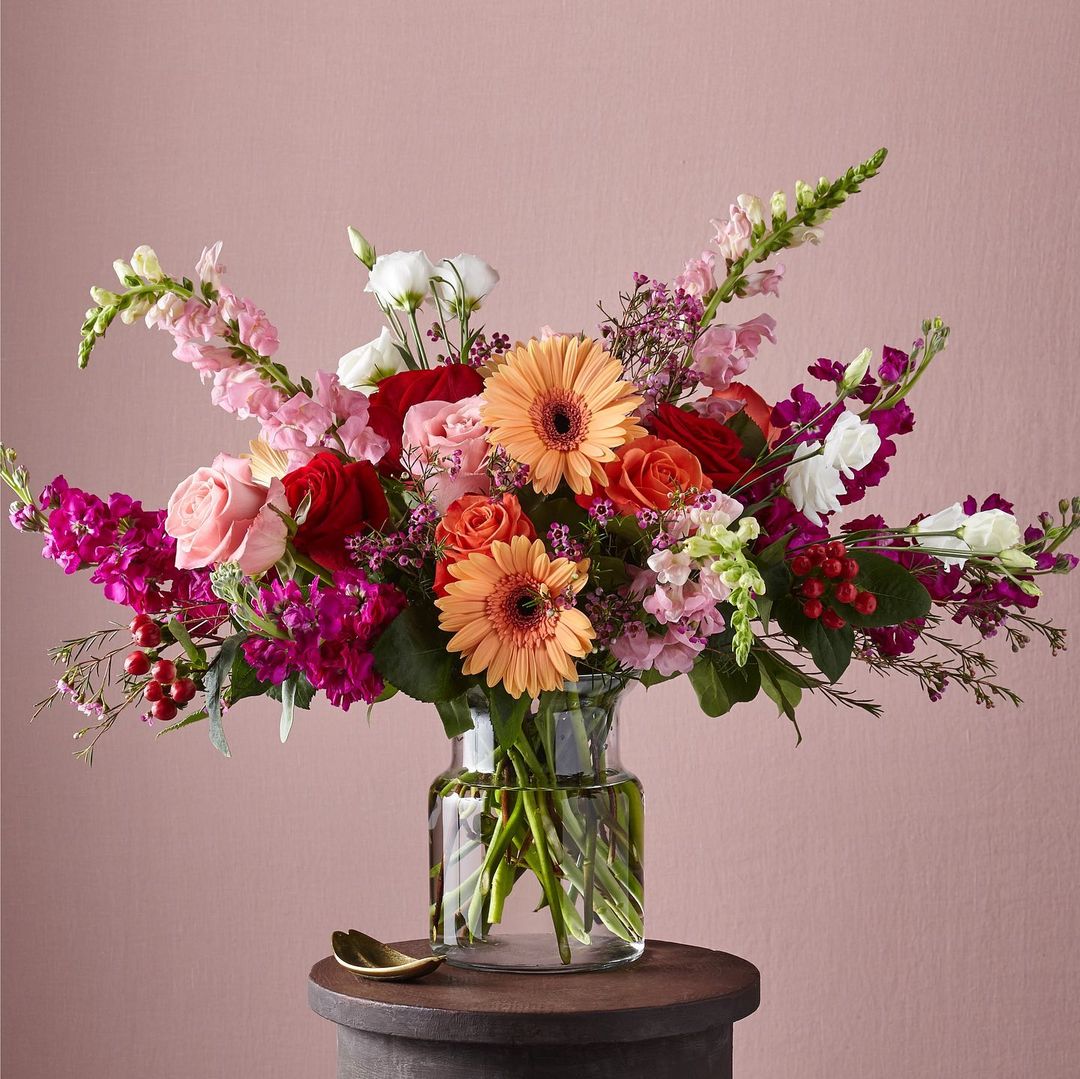 Soft Neutrals and Earthy Tones
While eye-catching colors are on the rise, the love for understated tones and earthy color palettes hasn't died. Think coffee-brown colored flowers, dusty turquoise, and super soft yellows. Staying in the neutral or earth-tones range doesn't mean bland bouquets and forgettable floral decor. Quite the opposite, actually. Earthy tones are inspired by nature and the earth's beauty in its rawest form. From sand dunes to blue oceans to rich soil - earthy tones are all around us. The Color Palette of the Year for Thursd creates awareness.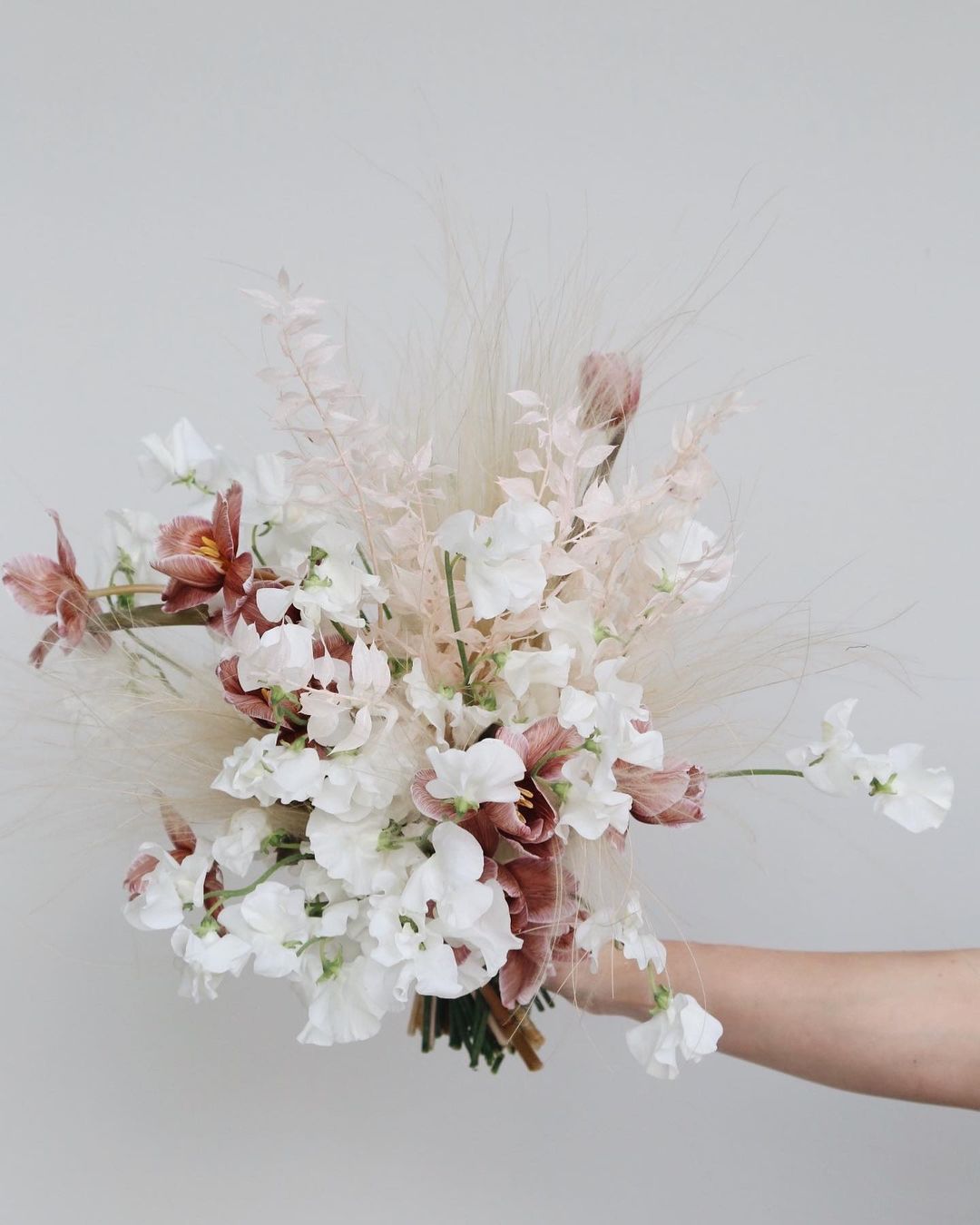 Colors of Serenity
In 2023, flowers will be more important and expressive than ever to lift the mood. You can clearly see that on the opposite end of the spectrum, where you'll find cooler hues that capture a sense of serenity. A much-needed break. Calming, dusty pinks, airy blues that perfectly capture tranquility, and deep, earthy greens that channel some natural optimism.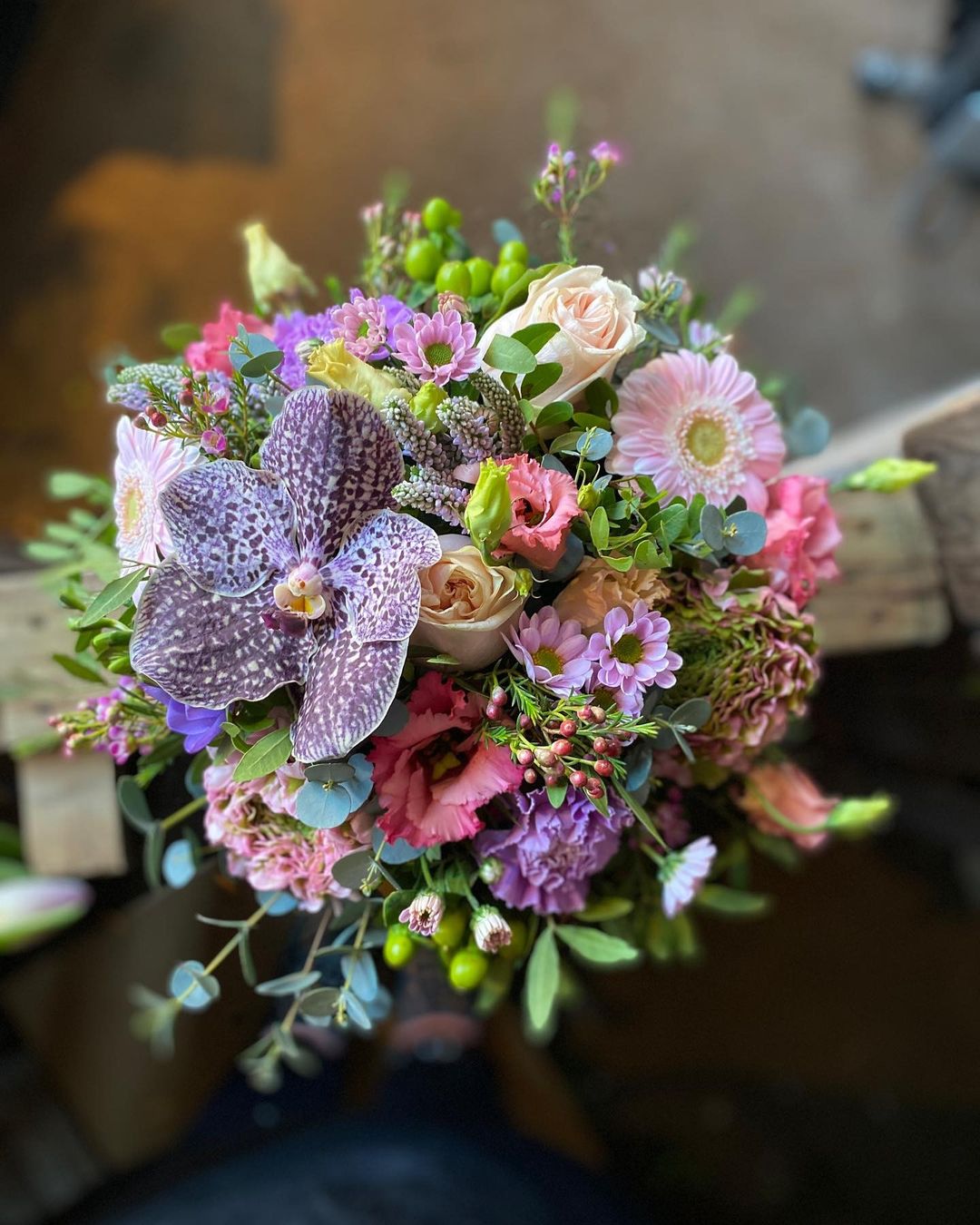 From living in sync with mother earth to finding joy in everyday life, the color forecast reflects a societal change in a post-pandemic era.
Textured Florals
Textural bouquets will definitely continue to trend in the coming years. Fusing unique, rare flowers with different materials and embellishments is a great way to personalize floral gifts. From feathers, seashells, and broaches to pine cones, dried flowers, and Dogwood branches, layered textures give floral arrangements extra dimension and movement.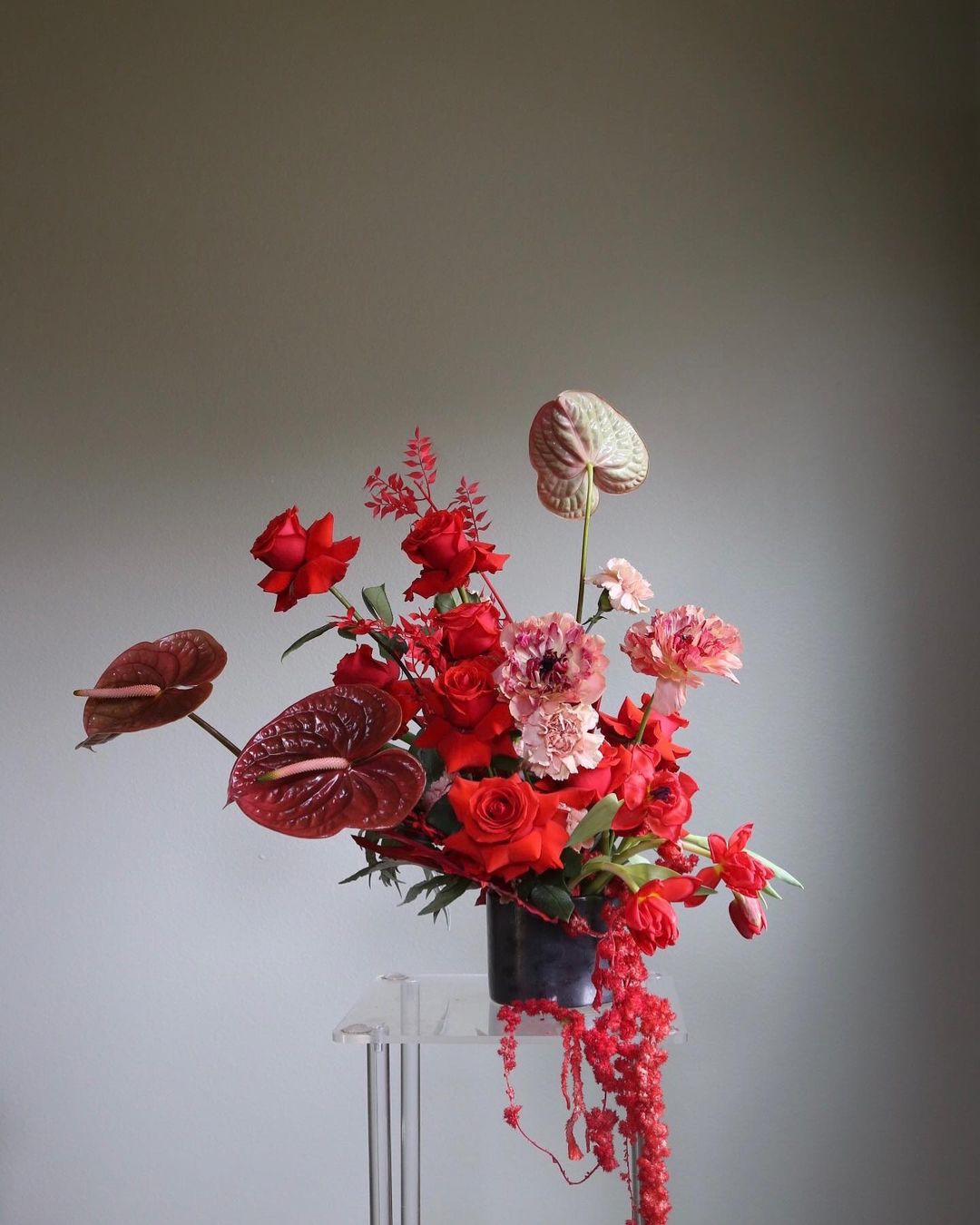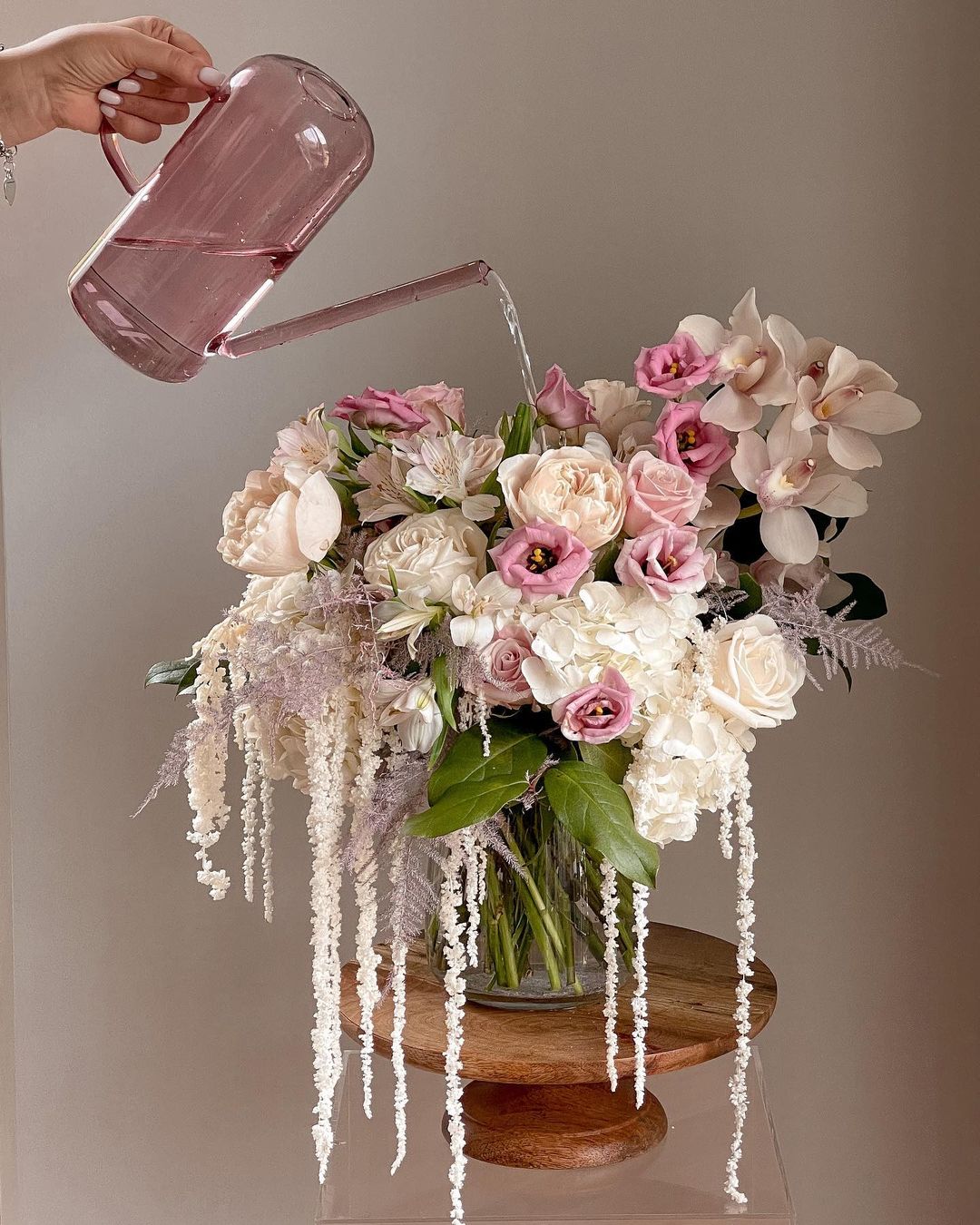 Dried Flowers
Dried flowers are probably hotter than ever and have made their way into our Valentine's gift options this year. Driven by the sustainability trend, there's a growing demand for everlasting flowers. They're not just easy on the eyes, but easy to maintain! In fact, that could well be their key selling point. People are always busy, on the go, or otherwise occupied — and unfortunately, it can be easy to put flower care on the back burner when that happens. With dried flowers, you or your recipient never have to think about watering, trimming stems, or feeding. They look just as good in months as they do on the first day.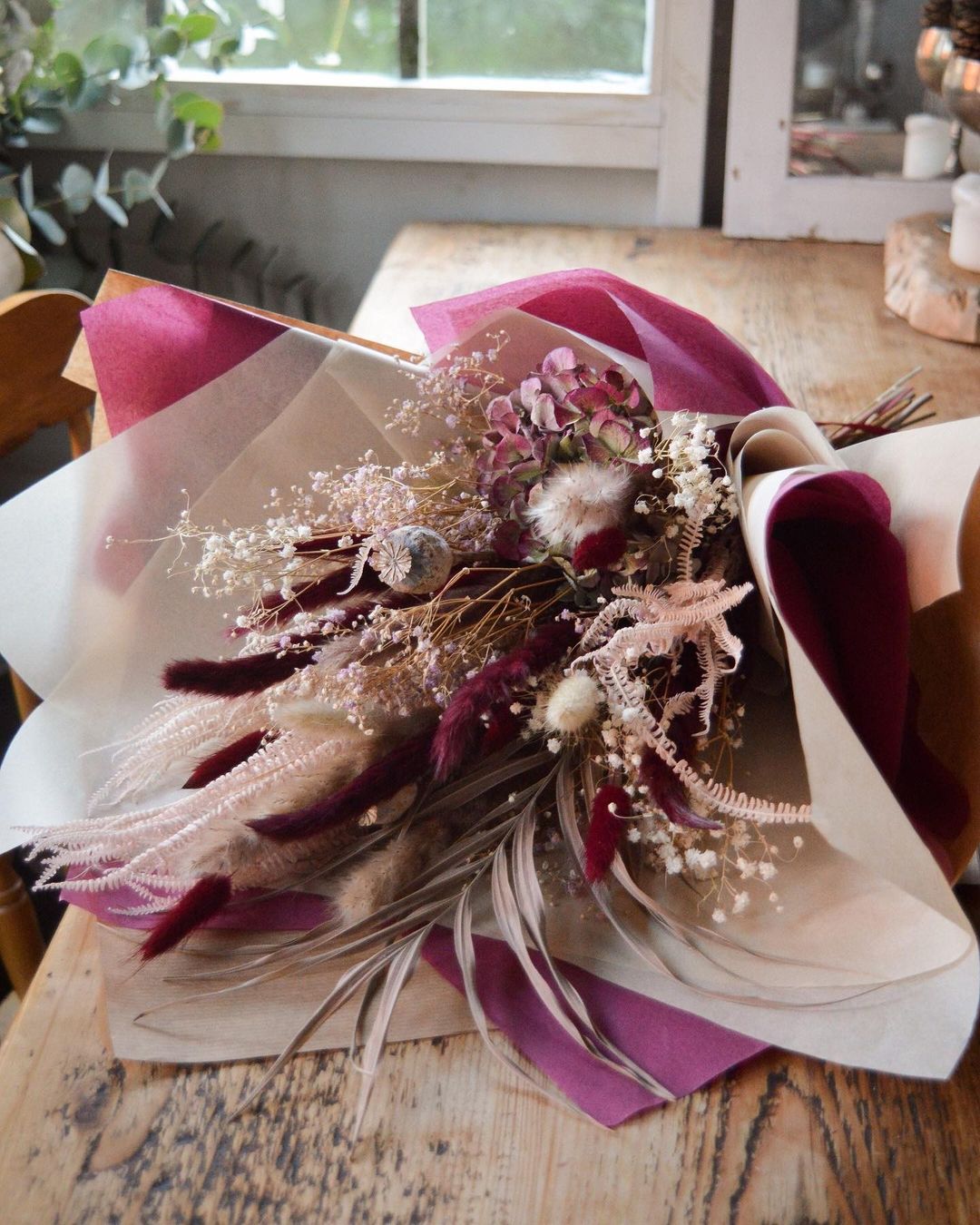 A Token of Love
No matter which trend you choose on Valentine's Day, the most important thing is that nothing else can better express affection than flowers. If one is allowed to believe the myth that Saint Valentine secretly married couples and gave them flowers from his own garden, then it is one of the most beautiful tokens of love par excellence.