The design vision for 2022 is clear: flowers will be more important and expressive than ever to lift the mood. A trend that can be seen from the catwalks to the interior design expectations and back to its source; the floral industry. Floral design trends, just like fashion trends, are constantly evolving. There are so many factors that can cause changes to flower trends, color palettes, and wedding themes. While it's impossible to predict the future, experts across the industries can tell us what's already on the agenda and what's forecasted for the coming year.
What Kind of Floral Trends Will 2022 Bring Us?
Key floral themes that have already seen a surge in popularity this year are seasonality, minimalism, practical solutions, and calm and romantic color palettes. Though flowers are allowed to be bright and bold, arrangements tend to be less bulky. Due to the current high demand for flowers and more sustainability-minded shopping, silk flowers and dried flowers are expected to stay in high demand too.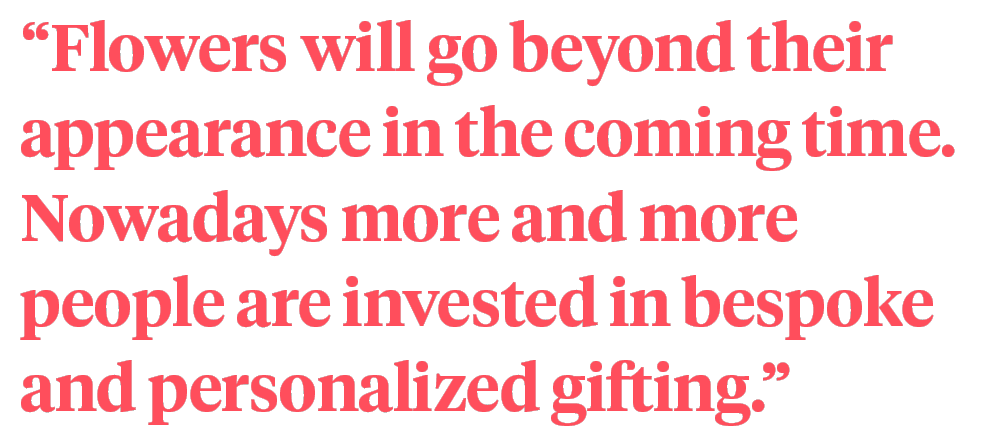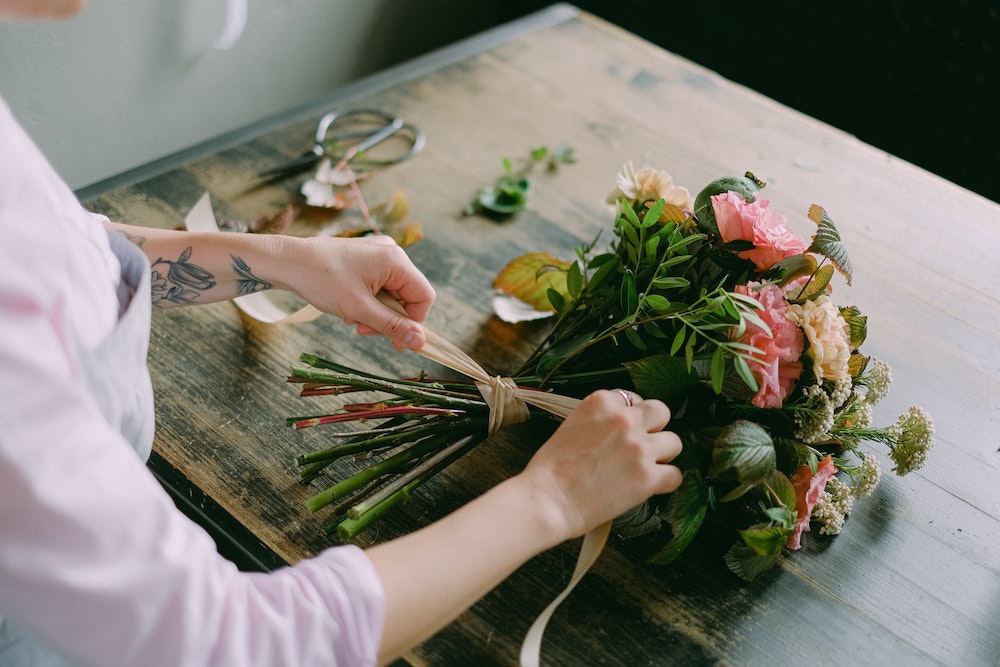 Color Trends
The biggest color trends of 2022 are rooted in optimism, warmth, growth, and excitement as we head into the third year of the COVID-19 pandemic. Color authorities and trend forecasters like Pantone, WSGN, and Etsy have started releasing their color predictions for next year, many of which are bright hues that give a jolt of energy during the bleakness of the pandemic.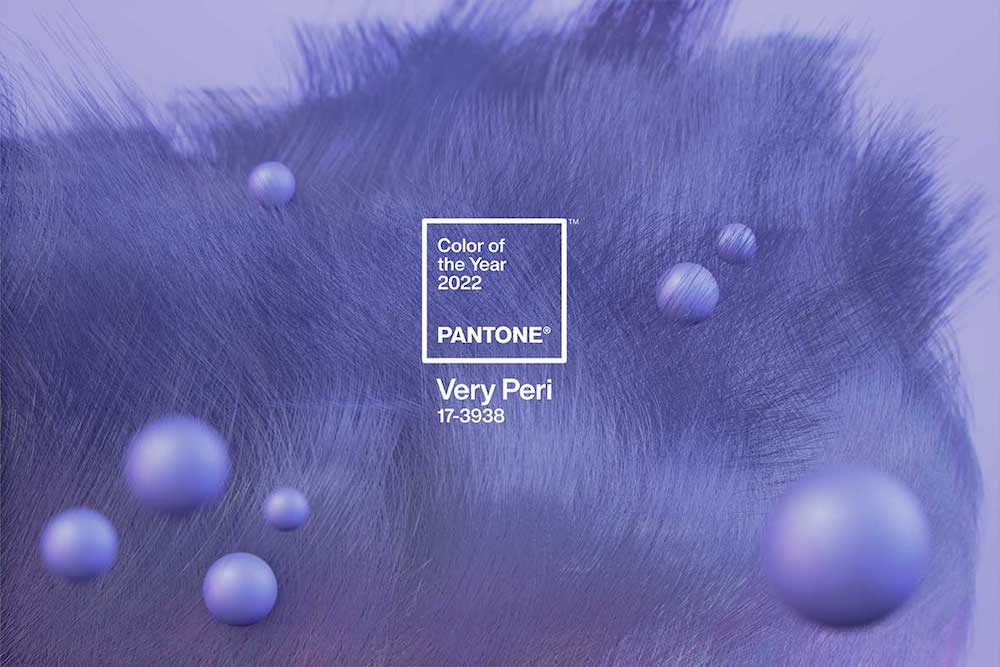 Like previous years, many of the colors of 2022 are again rooted in nature. These are the picks for 2022 from some of the biggest color authorities:
Pantone's Color of the Year 2022: Very Peri
The blue-purple hue is described as "blending the faithfulness and constancy of blue with the energy and excitement of red."
WGSN Color of the Year 2022: Orchid Flower
The saturated magenta color is supposed to reflect a sense of positivity and escapism through its bright nature.
Etsy Color of the Year 2022: Emerald Green
Emerald Green is said to reflect harmony, growth, royalty, and refinement.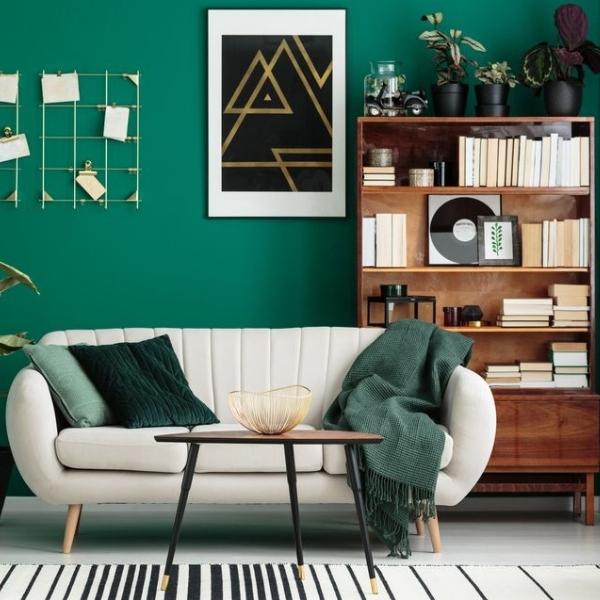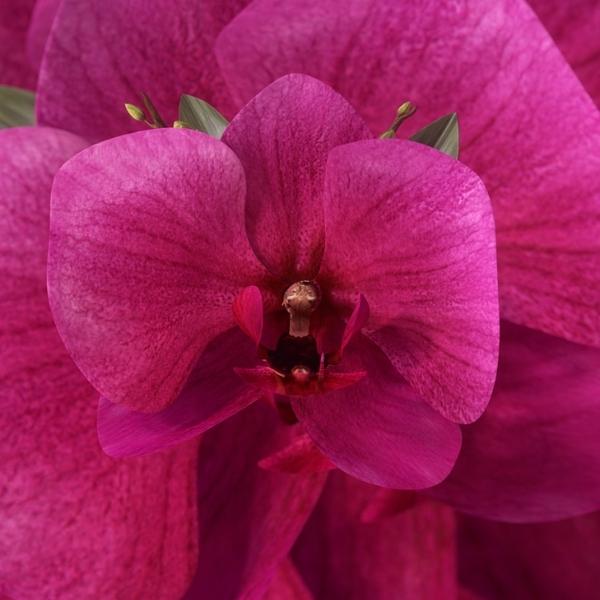 Thursd Floral Trend Color 2022 – Genuine Pink
In November, Thursd launched the Thursd Floral Trend Color of the year 2022 'Genuine Pink'. A serene, dusty pink that invites us to put the emphasis on connecting, both with ourselves and others. Dark green and blue tones, a splash of raspberry, and soft and warm earthy hues complement and create a balance in the overly pink palette that trendwatchers see for 2022.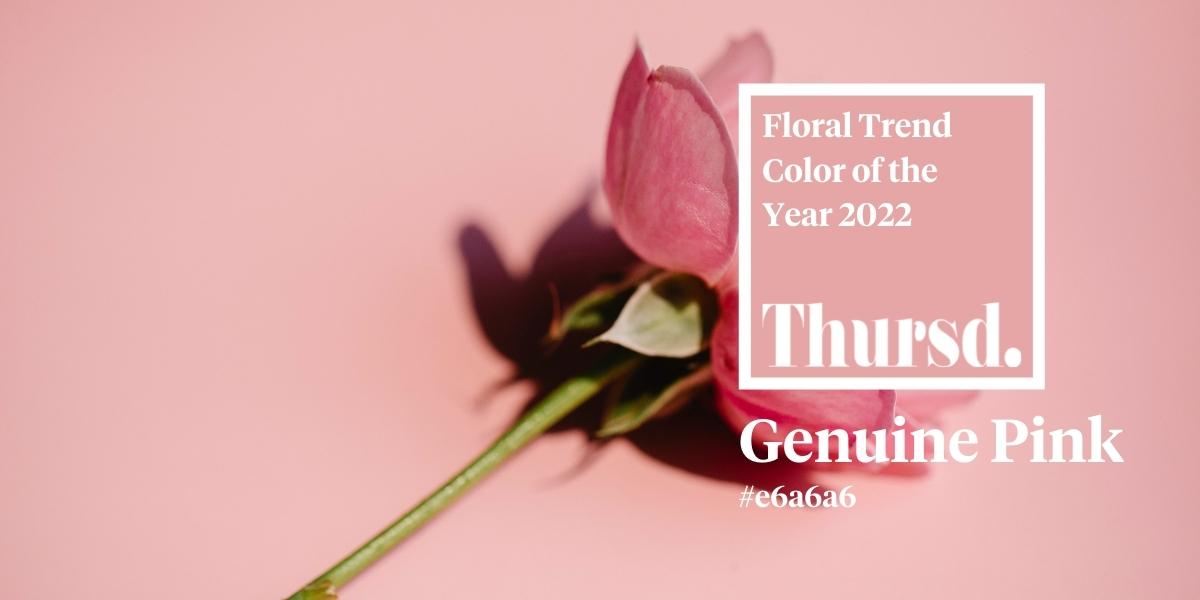 Genuine Pink ditches the Barbie-esque association we tend to have around this color – it feels romantic yet subtle, feminine but gender-neutral, both nostalgic and modern, and perhaps most importantly, easy to live with. Muted, delicate pinks have become a mainstay for good reason. They bring elegance and softness and can take on the versatile characteristic of a warm neutral but with more interest. Plus, you can easily dial the color scheme up and down.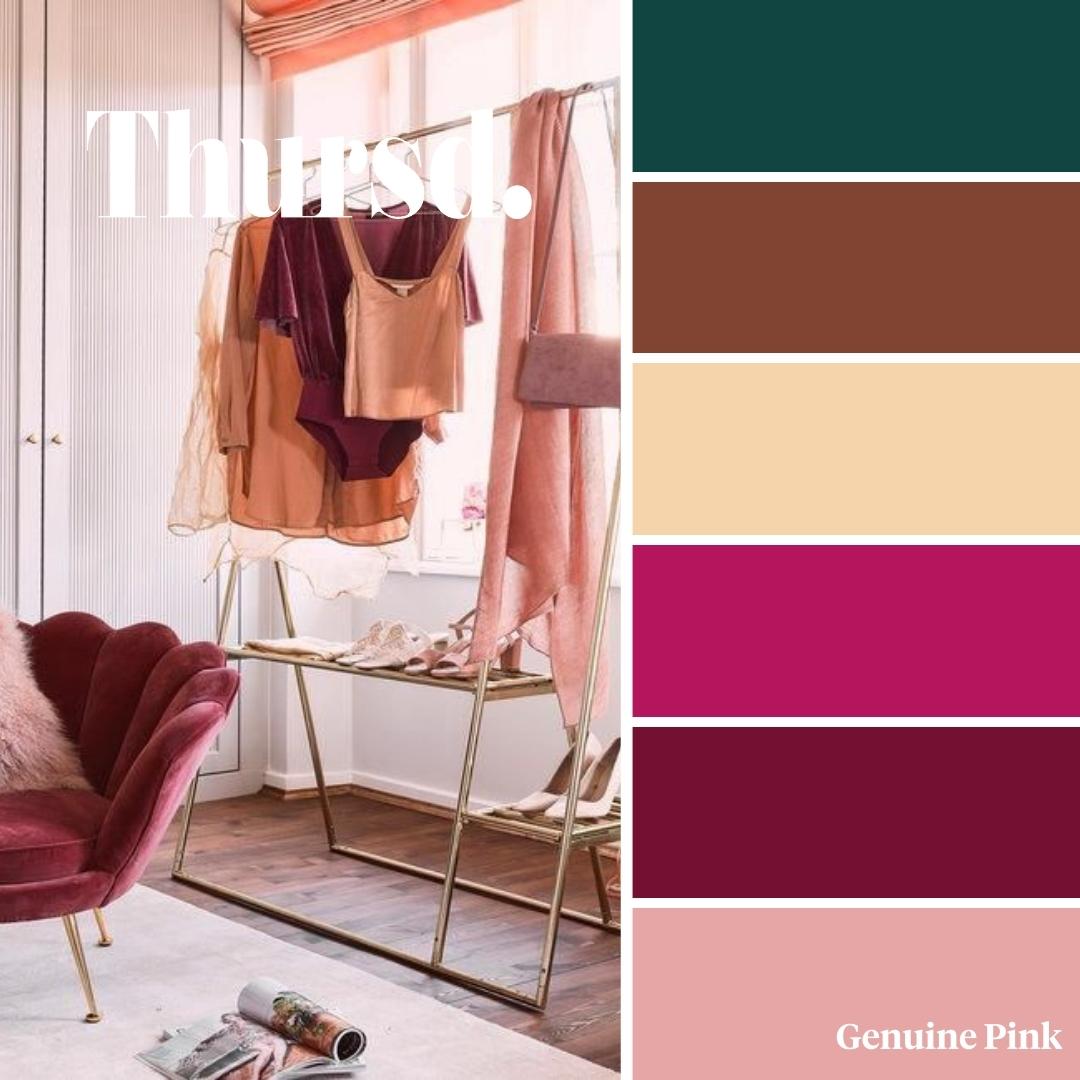 Interior Trends
Each year, paint companies and color experts reveal their picks for the shade that best encapsulates the current period. Their choices for the color of the year often draw on trends in pop culture, fashion, technology, and design from around the world, and the results are starting to roll in for 2022.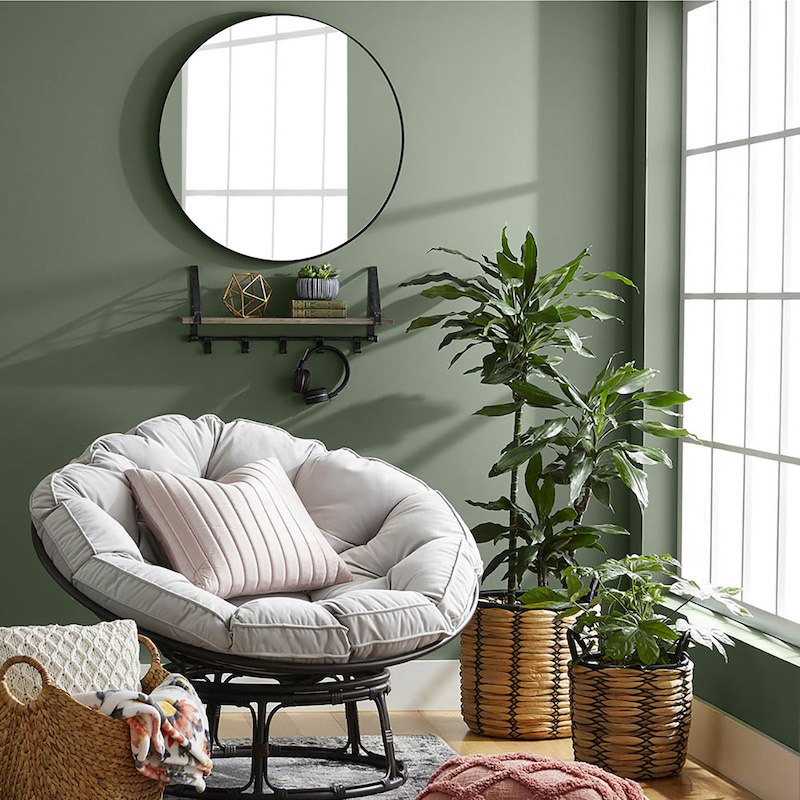 While Pantone goes vibrant with their introduction of 'Very Peri', the coming year will be characterized by an overly earthy palette. Green is as in as ever, from dusty sage to airy pastels, and dark emerald shades. The palette is heavily influenced by blue, with relaxed hues like stone blue and sky blue setting the trend.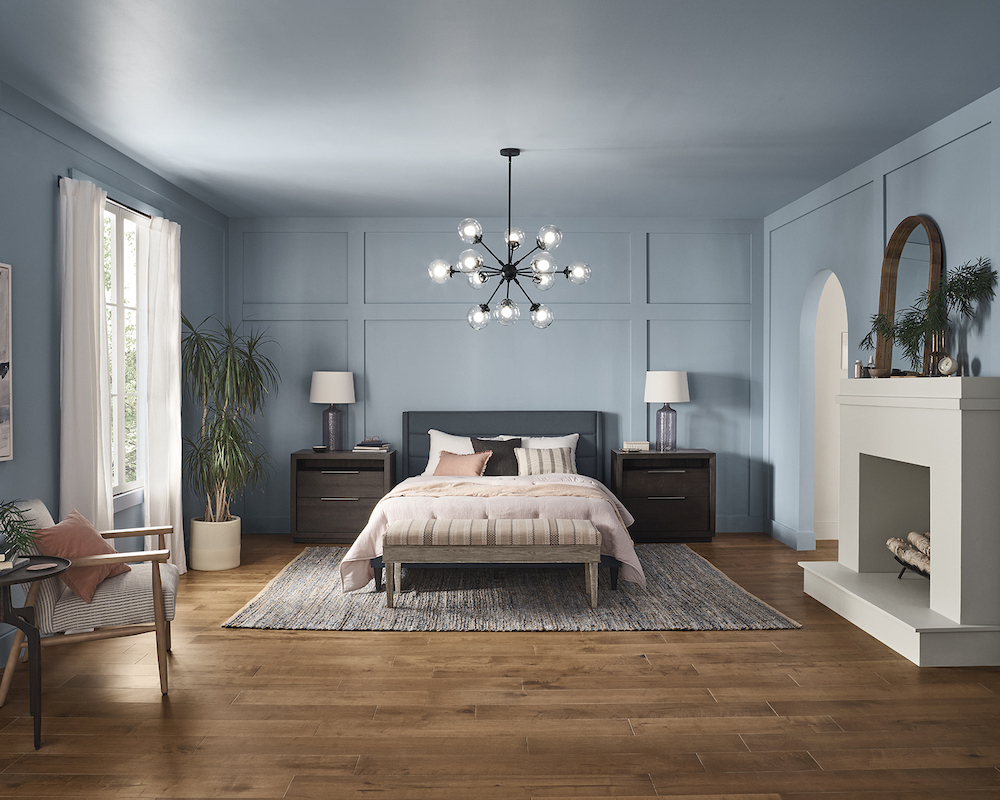 Plants
Houseplants remain a trending topic. With lockdowns still happening around the world, firm travel restrictions, and social distancing measures in place, we are not done with spending a lot of time at home yet. Tropical flora trends still echo through the decoration, floral industry, and within the houseplant communities. Think exotic plants like palm trees, frangipani, citrus fruits, and orchids. But also lush green tropical plants like the monstera and the philodendron will decorate our living and workspaces. Hydroponics (plants that grow in water) and air-purifying houseplants are seeing a surge in popularity too.
Floral Designs
Home floral arrangements might be less lush and bulky than previous years and a bit more minimalistic, shape and texture are to be played with in 2022. Asymmetrical designs have shifted from fashion to floristry and monochromatic color schemes gather a lot of attention, whether it's in popping magenta hues or a warm combination of dried florals.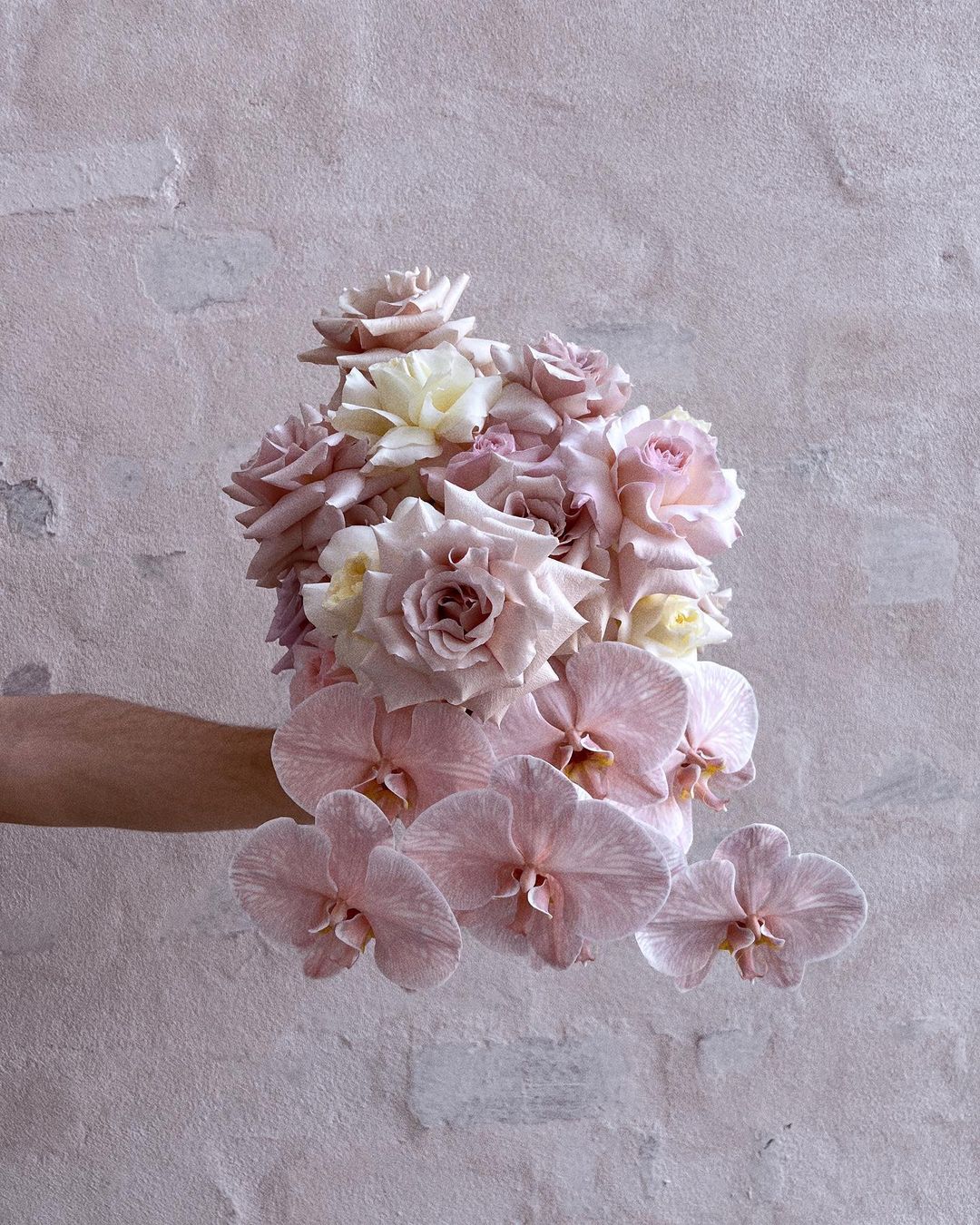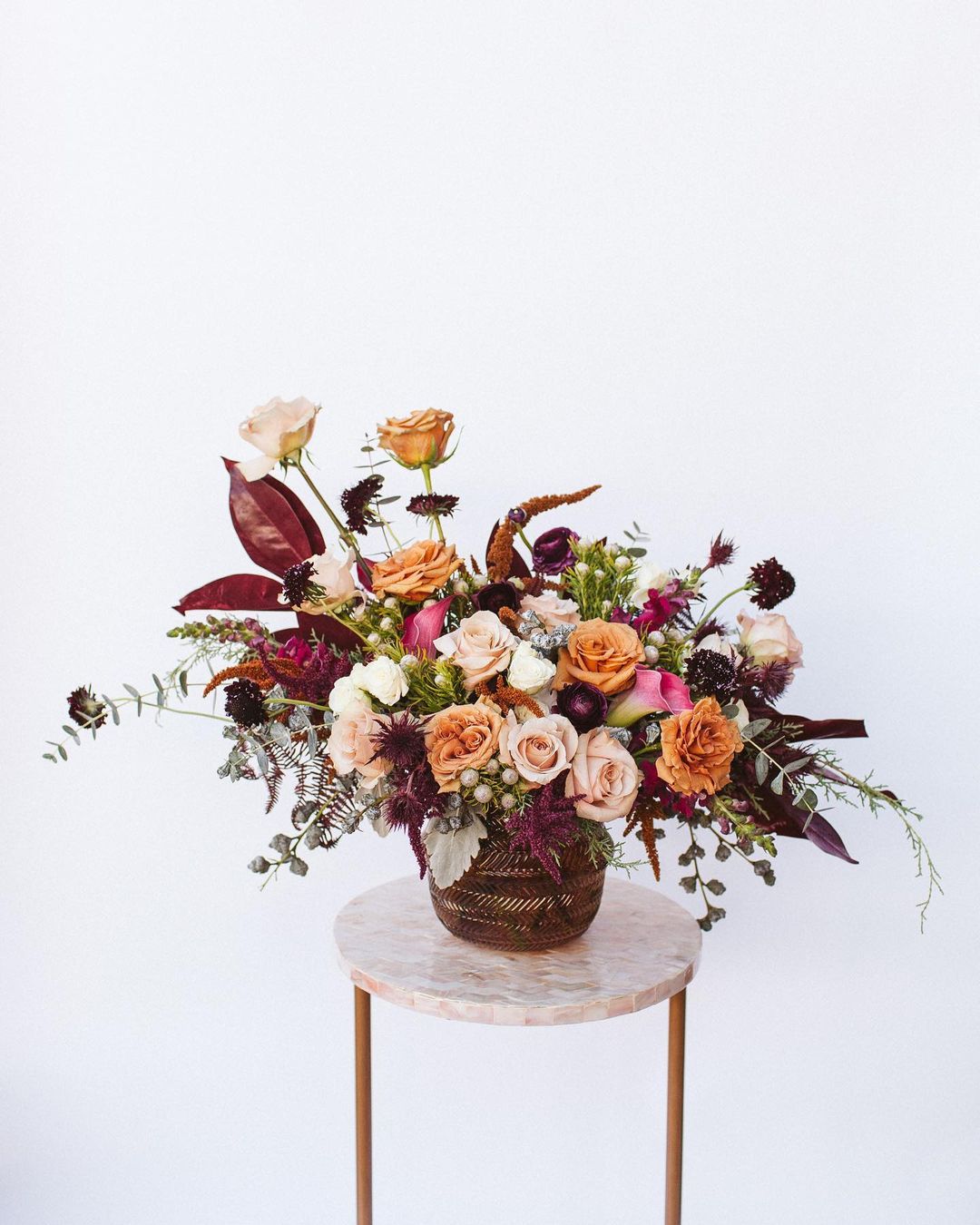 Marginpar has created a top 10 Floral Trends 2022 in collaboration with floral designer Gregor Lersch that has been designed for florists but is also interesting for buyers and distributors. An interplay with trends from the interior field, looking at colors, textures, images, shapes, and craftsmanship. Read more about it in the article 'Marginpar Introduces the Top 10 Floral Trends 2022'.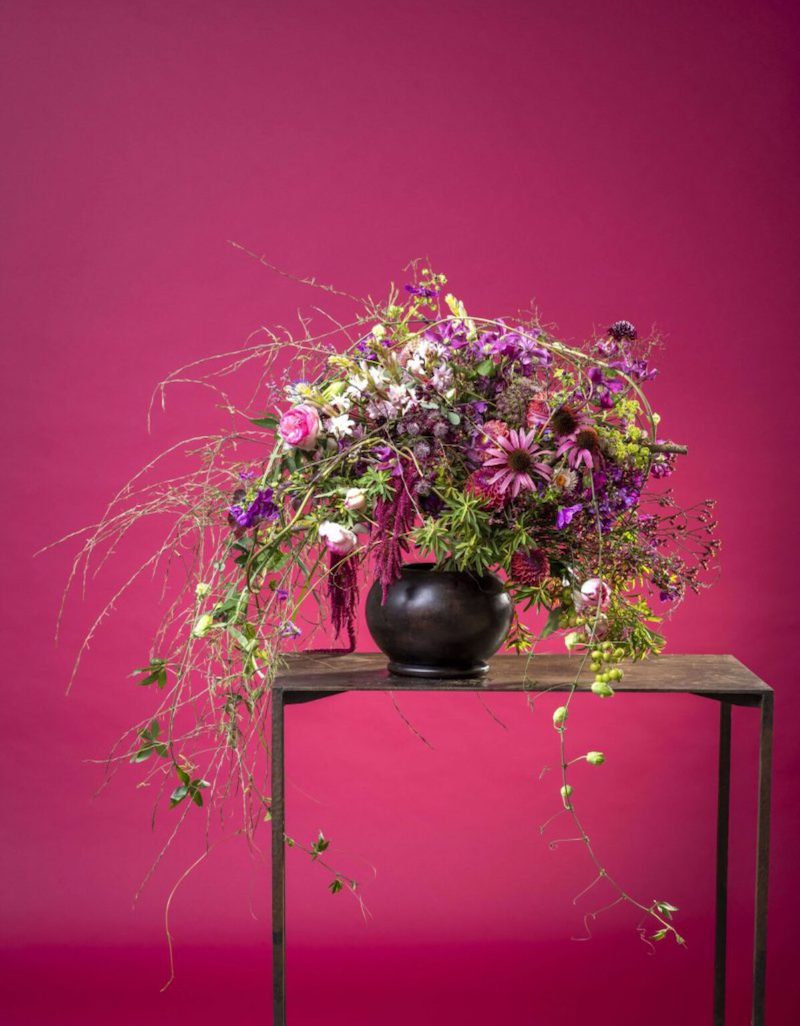 Neutral and calming tones from soft beige to dusty pink and mustard yellow have become a mainstay in both interior and wedding trends and are not expected to go anywhere anytime soon. Sustainability will be an integral part of our mindset in 2022, with many people opting for local and seasonal flowers and foliage. Flowers will go beyond their appearance in the coming time. Nowadays more and more people are invested in bespoke and personalized gifting. It seems like this trend will continue into the foreseeable future.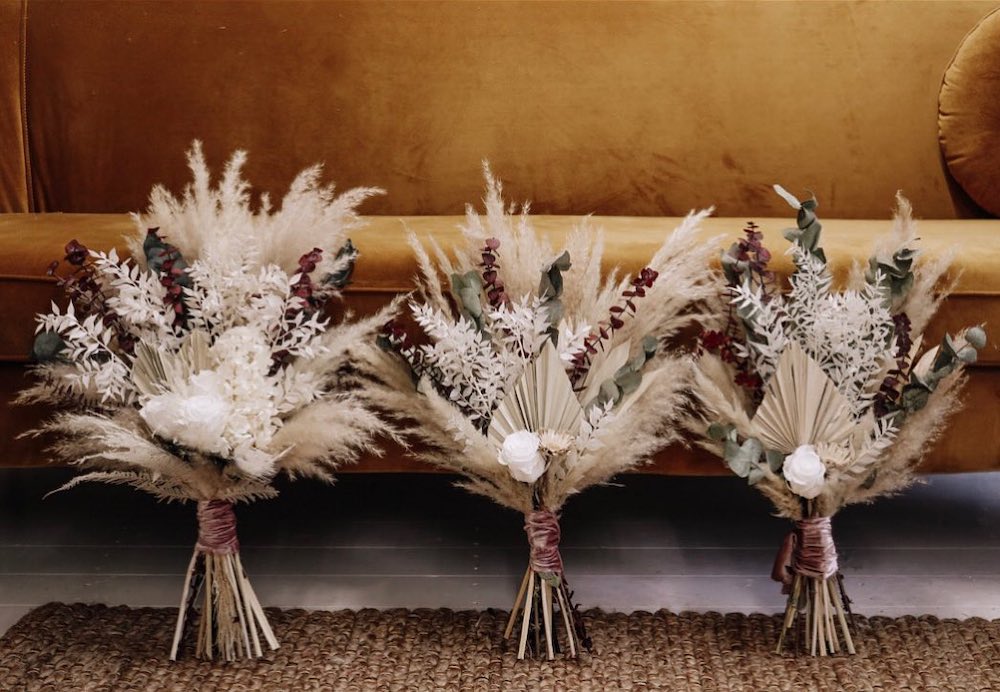 Wedding Trends
Simplicity is a recurring theme in the wedding industry, with many couples wanting to keep things easy and natural with whites, greens, and packed with plenty of foliage. Anything white and blush is a safe color pick when it comes to flowers, but with earthy neutral tones coming through in dried flowers alongside real flowers. Dusky pinks will still be used as pops of color but on the flip side, we're sure to see lots of mixed brights to lift our spirits after the last two years.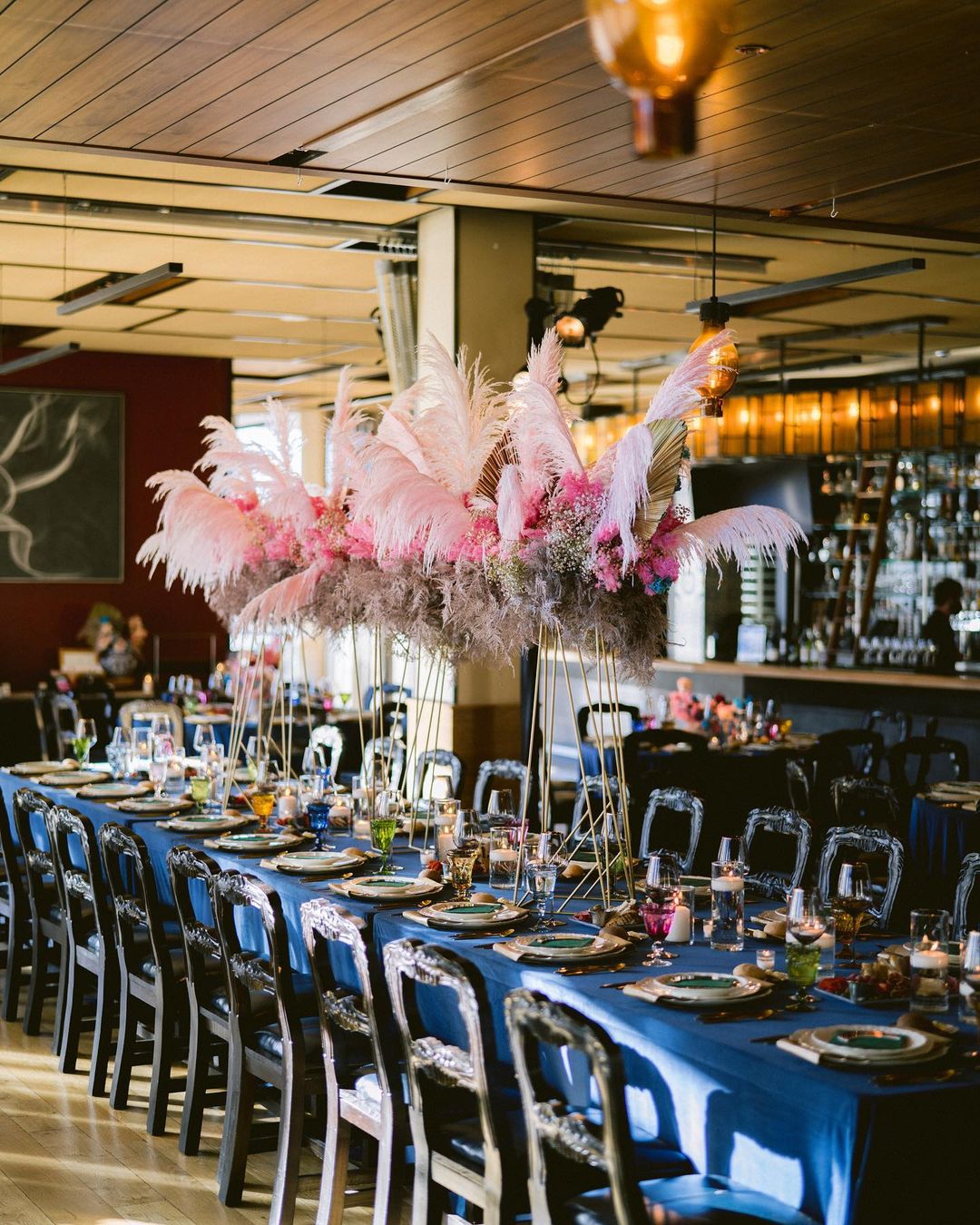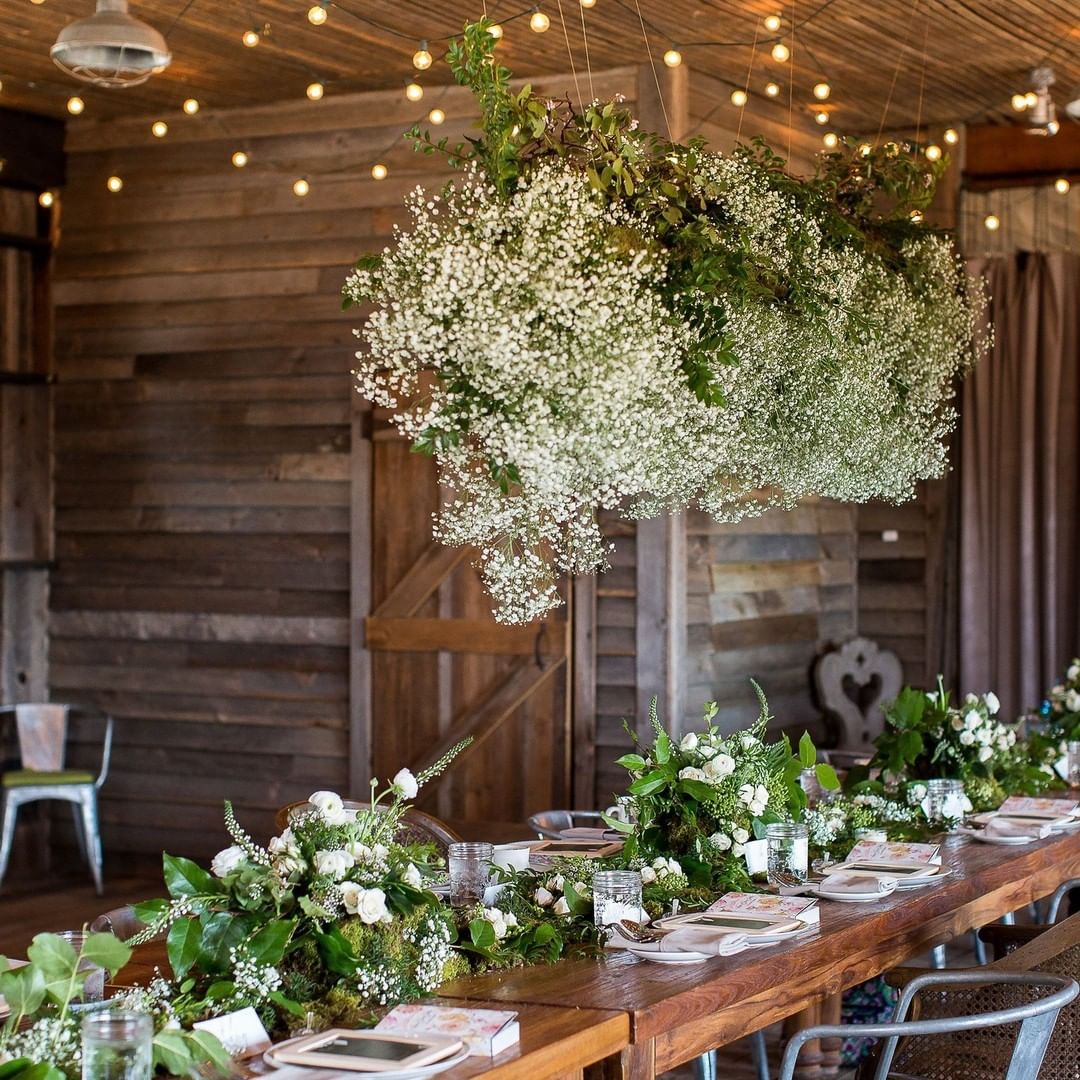 Floral installations will definitely play their part this year, such as hanging hoops or flower clouds, and big pops of (dried) flowers to fill the space and create impact. Impressive arches and backdrops in natural styles will likely be favorable options for wedding ceremonies. Read more about current wedding trends in the article 'These Are the Winter Wedding Trends We're Seeing Everywhere'.