Sharing Experiences
Borst Bloembollen is a Decorum member since 2015. For many years, Menno Boots is responsible for sales contacts and acting as the spokesperson of this well-reputed bulb flower company. Menno was delighted to share his experiences with Decorum. He explains how Decorum keeps Borst Bloembollen year-round in the picture, despite being a producer of seasonal flowers. One thing that lingers after the interview is the constant focus on improvement within the group of Decorum growers, a comforting thought for the buyers of Decorum products.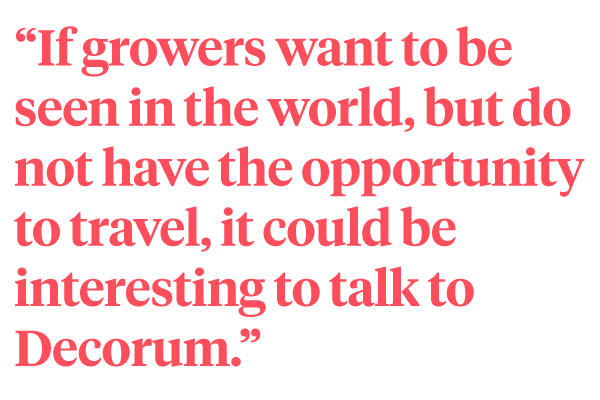 Please tell us about your company, who is Borst Bloembollen?
"We are a breeder, forcer, and grower of bulbs tulips. The company initially grew only vegetables, but after World War II the tulip was introduced. We tried lilies for some years, but this was stopped in 2008. Nowadays, we still breed and grow tulips and for 6 years we also grow peonies. That is how we keep our business steadily growing for over a century already. In total, we breed and grow bulbs on a surface of 215 hectares, and tulips on 40 hectares. The great thing about growing both tulips and peonies is the different seasons. In October we start with the tulip season, and when this is finished late spring we start harvesting the peonies."
How would you define the Decorum brand?
"With all due respect for ourselves, we are a group of 55 crazy professionals, mad about our products. We are a group of scholars, learning from each other in the broadest sense of the word. There is so much we can learn and that's why it is so useful to have as many different products under the Decorum label as possible."
Why did you become a member of Decorum?
"The Decorum organization has played an important role in bringing our tulips to a higher level on the retail shelf, lifting the image from discount products to a more luxurious flower. Next to that, we see the advantages and usefulness of working together with high-quality growers."
Which product do you grow for Decorum?
"Basically, all our flowers are available for Decorum, provided that they match the highest quality standards that both we and the brand require. We grow 170 varieties of tulips, like Crown of Dynasty, Tresor, Rambo, and the novelty Strong Gold Parrot. Also, many of our peonies are sold under the Decorum label, like Coral Sunset, Dynasty, Ivory Victory, and Dr. Alexander Fleming."
What are the advantages of Decorum for your company?
"For us, as a grower for seasonal products, a big advantage is that we are always in the picture through the Decorum brand. When we finish the peony season it takes a few months, until October, before the tulips start. Decorum continuously keeps the attention to the brand steady with its market visits and meetings with foreign customers. Thanks to these initiatives and to the wide assortment of Decorum products the brand name always stays on focus. For us, it is like jumping on a moving train when we get back in production. This saves us a lot of effort in re-establishing our name. Next to that, we value the exchange of information with fellow growers. We all improve by sharing our knowledge. This works really motivating for ourselves and towards others."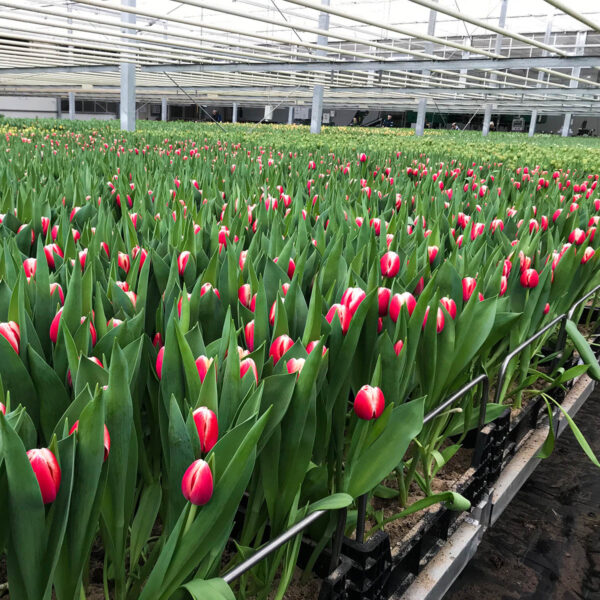 What do you think is the most important reason for a florist to buy Decorum?
"The first thing to mention is guaranteed quality. Decorum growers all do their best to keep on improving the quality. There is a kind of corrective power in a group like Decorum. Nobody would like to see their company underachieve. This gives a florist the guarantee that we have done the best we can to bring top-quality to the shop."
How do you rate the innovative and sustainable strength of Decorum?
"Every Decorum grower is stimulated to think about their varieties, their packaging, and their business. Innovation leads to many new species being introduced under the Decorum label. It is also really innovative that one group like Decorum succeeds in bringing the triangle grower-exporter-florist together in order to promote trade. Sustainability is another point of interest nowadays. By combining our knowledge and efforts we have now more than before attention to bringing more sustainable packaging materials onto the market. We see more and know more together. We visit fellow Decorum growers and learn how they deal with the sustainability questions. We see now more possibilities than we would have on our own."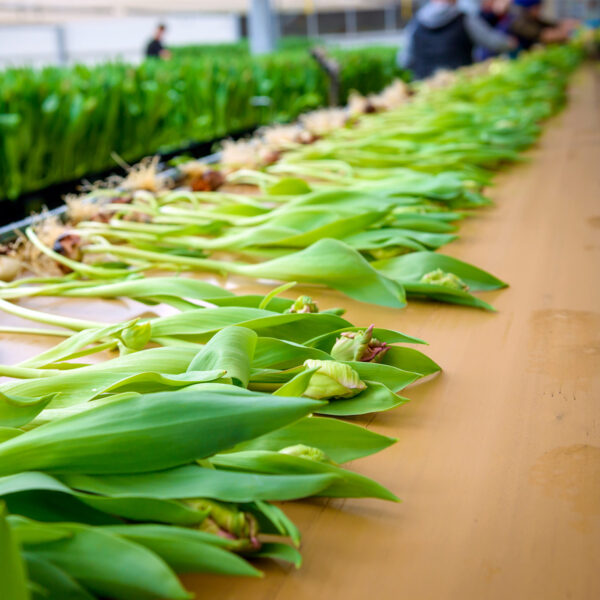 What is your advice to growers who are not (yet) members of Decorum?
"If growers want to be seen in the world, but do not have the opportunity to travel all over the world to all customers, it could be interesting to talk to Decorum. Read all I have said above, all the pros of being a Decorum member. Then, decide for yourself whether it might be interesting for you as a grower to join. If the company culture and quality level fit, you are more than welcome to become a Decorum grower."