Weddings! Having romance in autumn, or in winter? Many weddings are being postponed. To autumn and winter too. What does the future hold for us? It's still all very uncertain, but one thing is obvious: autumn and winter weddings can be amazing.
Throwback to a romantic wedding in Belgium in November 2019
Laure and Alexandre got married at one of the most beautiful wedding venues in my neighbourhood: Tiendschuur in Herkenrode, Belgium. Laure wanted the floral wedding designs to have a delicate and refined feeling, yet with a little bit boho with it.
All roses came from a Colombian Farm: Alexandra Farms.
With varieties such as
Princess Miyuki
,
David Austin Ella
,
White O'Hara
,
Golden Mustard
,
Caramel Antik
e,
White Cloud
and
David Austin Purity
, you cannot go wrong. All those amazing roses were  combined with some dried materials, and with some Vanda, Cymbidium, Anthurium, Dianthus, colored Eucalyptus, and golden sprayed protea.
A warm feeling
The designs for this autumn or winter wedding gave Laure exactly what she wished for: a warm feeling for the people entering the venue! In Belgium wedding flowers are for sure an added value for the happy couple, and more than often we do make really beautiful designs. But if we compare the average designs made in Belgium with other countries, they aren't huge and b The really big budgets are not being spent on the flowers.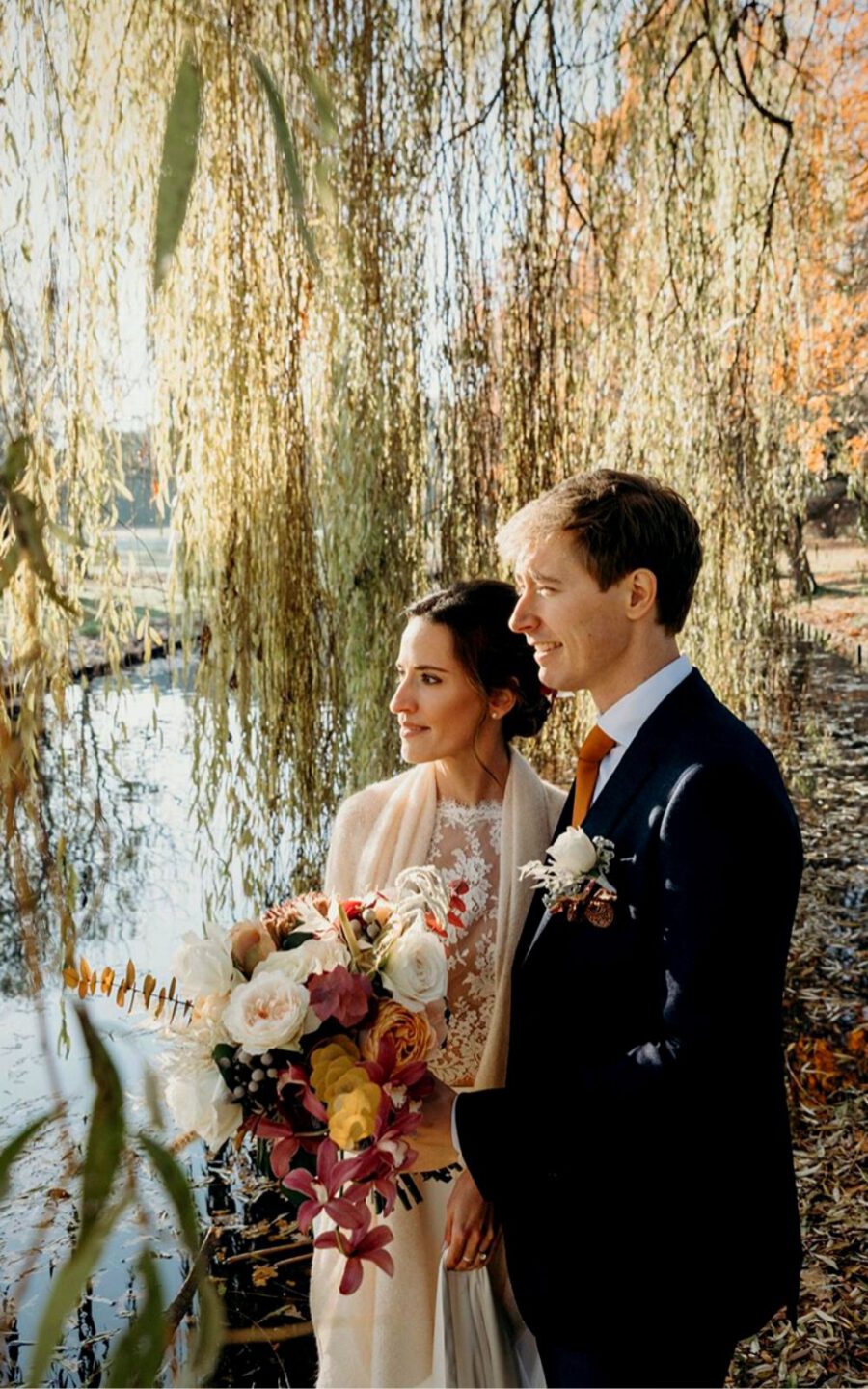 The feeling is the most important
I'm very grateful that through the years I was able to make lots of brides very happy: for every one of them, I created the mood they dreamt about, and I can tell you, that is most important for me as a floral designer: the way they feel!