Creating the floral design for the Floral Bath exhibition with dried, dyed flowers from
Greenflor
I was inspired by Japanese forest bathing. It's named 'Shinrin-yoku' and it's a therapy form developed in Japan in the 1980s. Creating a meditative state of mind by taking time in a forest and being with nature, letting it soothe you and your nervous system.
An Exhibition to Awaken the Senses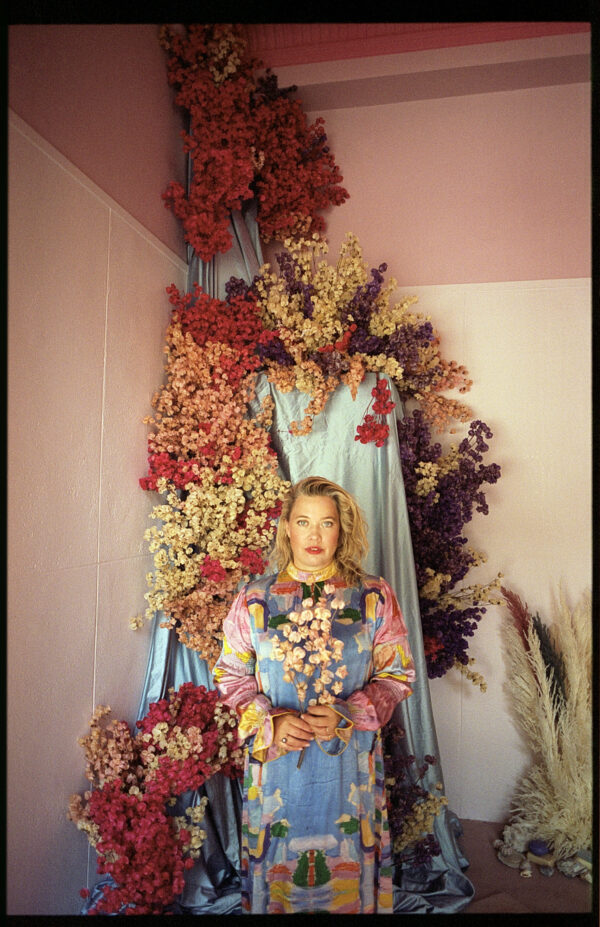 Together with the sound piece made by the performance group 'Philip I Schneider' and the video projection by 'Teresa Freitas', I have created immersive floral installations with dried flowers, oil paintings, and a scent composition to awaken the senses. Engaging the body, ears and mind creating a soft, underwater world forgetting about the Coronavirus for a while - letting the body take over and rest the mind.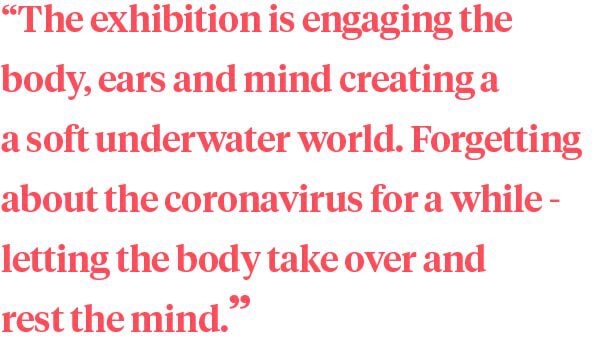 The biggest and wildest floral installation is 'The Bougainvillea Coral Reve' which is made with dried
Bougainvillea
flowers, which the audience absolutely adores. I think they bring the summer holiday in Italy they missed out on this year, close to them or just the fascination with the otherworldly flower. I had a bride to be with her parents coming in and they were moved by it because her grandfather was the first person to import bougainvillea to Denmark from Crete.
The symbolic meaning of bougainvillea changes from one area of the globe to another but the majority claims it stands for a sign of welcoming visitors and beauty.
Textures and Hues
Talking in terms of floral design, these extravagant flowers can really lift up a boring arrangement and fill it with interesting texture and hues - and of course colors. It is really a stunning flower and with the colors I have chosen for the Coral Reve Installation - smashing pink, blue, white - it is also really interacting with the pink colors of my studio. The see-trough-structure of the flowers reminds me also of a coral or an underwater animal because you see the textures in it. Giving the audience a feeling of abundance. The installation is growing from the ground and four meters up, placed upon my popular fridge, which I have covered with a light blue satin drape, to create an underwater feeling and for creating a contrast color, so the flowers can pop out even more. I have built the installation with chicken wire and dry oasis balancing on the fridge working from a large ladder. -Thilde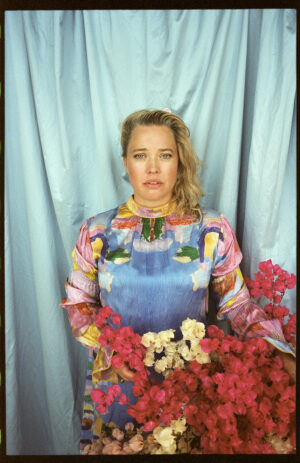 Editor's note: Enter the soft new world Poppykalas has created by enjoying the following photo preview of the exhibition.
Read more about the exhibition and its featured artists, here on Thursd.