A Dagger to My Heart
The request for a design in scorched tones came just as my garden was waning. The word scorched felt like a dagger to my heart as that is exactly what happens as fall approaches; my bounty is scorched and lost in the field.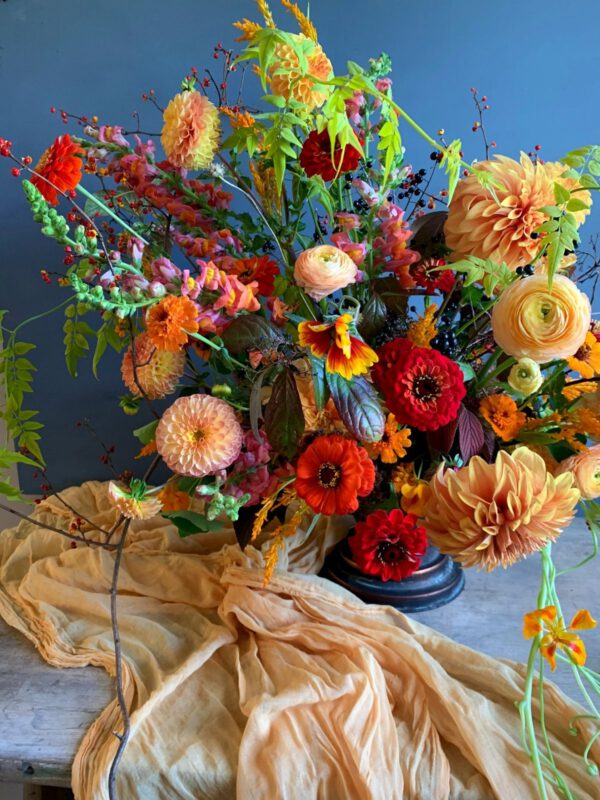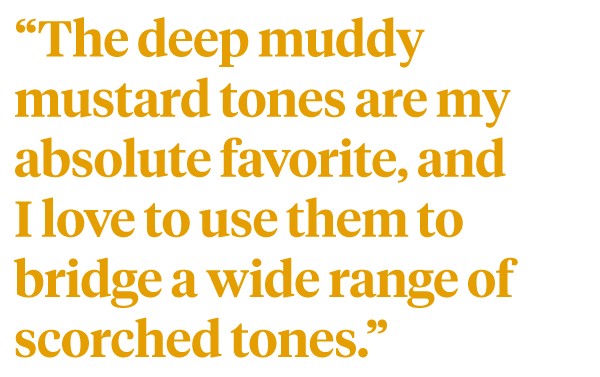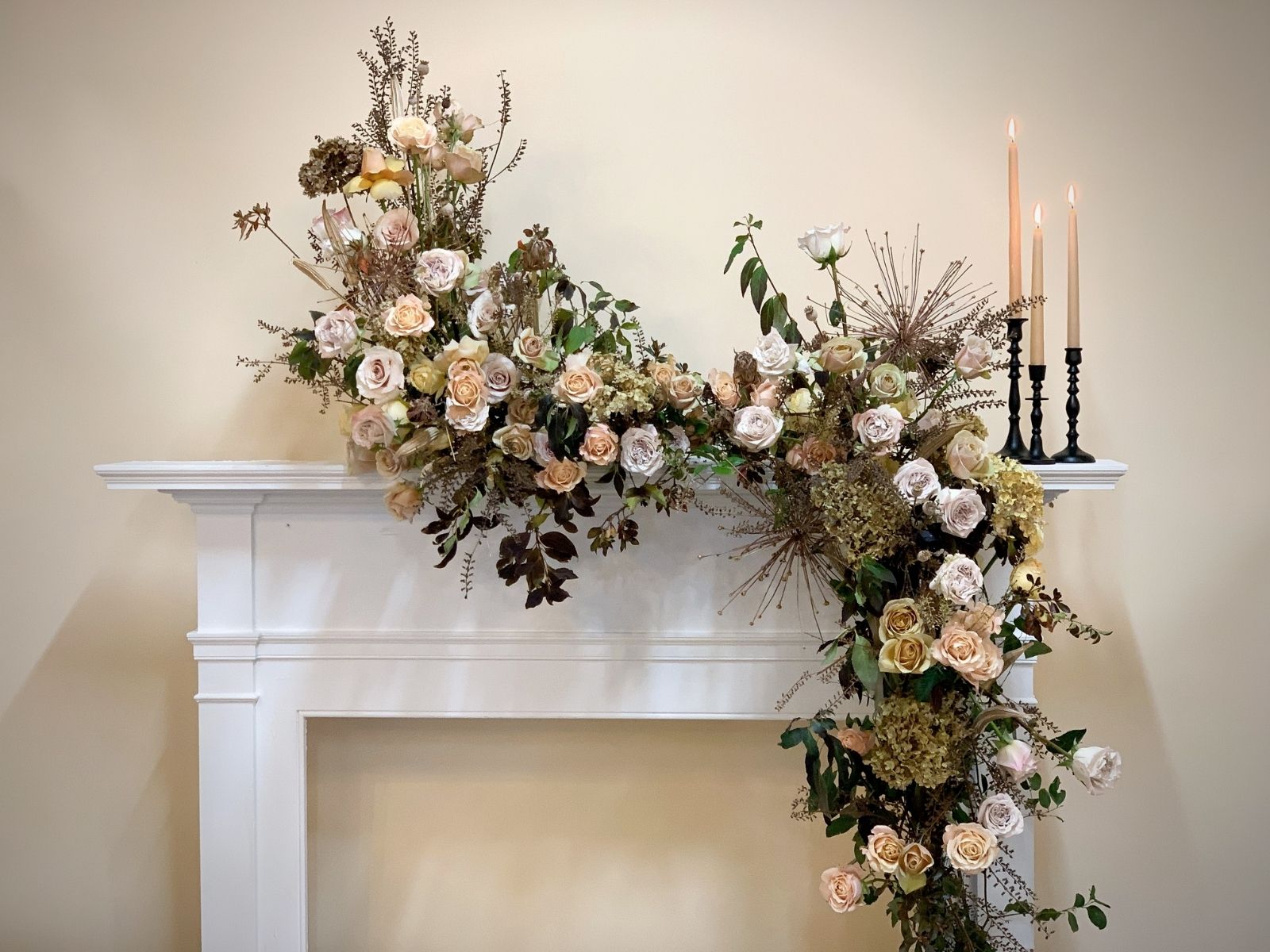 Muddy Mustard Tones are My Absolute Favorite
The loss of the dahlias, zinnia, nasturtiums, snapdragons, celosia, and unique vines is nearly unbearable to me. The earth's gifts give me energy and push me to create. The deep muddy mustard tones are my absolute favorite, and I love to use them to bridge a wide range of scorched tones.
Working With Scorched Tones
I had the pleasure of producing some pieces that featured the Alexandra Farms garden roses in scorched tones. The designs feature Quicksand roses, Westminster Abbey roses, Sahara Sensation roses, Caramel Antike garden roses, and Golden Mustard roses. To gradually and gently transition the roses' tones, I used dried and dyed material, which in itself perfectly picks up the tones of scorched.
Foundational Trendy Colors
I enhanced hydrangea with a tint of mustard paint. The grey smoke lavender tone of the poppy pods connected to the Westminister Abbey roses, the Stuartiana Eucalyptus ranges in tones of gold to silver grey and helped to connect the yellows with the dusty smoke tones. The Schuberti allium flowers of spring are dried and revitalized and used again as the growing season ends. The scorched tones are the foundational trendy colors we see in fashion, interior design, and wedding work in the United States.