At New Bloom Solutions, we are always looking for innovation and a fresh perspective on the floral industry. I found just that at a special charity event celebrating flowers and fashion, Fleur-aissance, that was held last September 22nd. Let me tell you all about it.
Fleur-aissance
The Fleur-aissance event was the brainchild of Luz Flora at Royal Flowers. It was in collaboration with ReOrgYou, Inc. and D'Marsh Couture, and all proceeds from the event were donated to the Joshua Heart Foundation, a Miami-based non-profit fighting hunger and poverty.



In addition to this event being for a good cause, I was fascinated by it because I love new ideas in the floral industry. Because this event was a fashion show and focused on the mix of flowers and fashion, it was an entirely new perspective on flowers. Additionally, since I have always promoted collaboration and industries coming together, this was a welcome surprise that highlighted how different industries can join forces to create exceptional and innovative events.

Yet another fascinating aspect of Fleur-aissance was the excellent marketing surrounding it. The marketing and content about the event pulled many in and created a buzz about how the fashion and floral industries would come together. I interviewed Jaime De Los Reyes (the marketing manager of Royal Flowers Group), Macarena Luz Bianchi (the founder of Luz Flora), and Joshua Williams (from the Joshua Heart Foundation) to discuss the vision behind mixing flowers and fashion.
Jaime De Los Reyes
Jaime De Los Reyes is the Marketing Manager for Luz Flora and Royal Flowers. I interviewed Jaime to learn more about Fleur-aissance and its inception. According to De Los Reyes, Fleur-aissance sought to bring flowers and fashion together in a new way. While flowers have always been used as décor in fashion shows, they've been add-ons instead of one of the primary focuses. Fleur-aissance put the flowers center-stage and enlisted New York fashion designer, Glenroy March, to make their vision come to life. March designed clothes around the theme and used colors, height, and textures of the flowers to highlight 'the beauty in the raw'.
Macarena Luz Bianchi
Macarena Luz Bianchi is an author & founder of Luz Flora. I spoke with Bianchi to discuss the flowers and fashion night out celebrating the marriage of high fashion and the floral industry. Bianchi spoke about the D'Marsh Couture's presentation of the designs shown at New York Fashion Week and the beneficiary of the event, Joshua's Heart Foundation (JHF). In addition to holding the foundation close to her heart, Bianchi is also a board member for JHF.

When asked why they mixed flowers and fashion, Bianchi proudly replied: "Flowers are fashion, and they're what's on trend." Luz Flora and Royal Flowers use a fashion-forward approach to flowers on their social media platforms. Fleur-aissance was their attempt to mirror that and bring it to life for their local Miami community.

I was also pleased to hear about how community-based the event was. In addition to being brought to life for the community and benefiting the community by raising funds for JHF, many things were donated to the event so every cent raised would go to JHF.
Joshua Williams
Joshua Williams is the founder of Joshua's Heart Foundation (JHF), a Miami-based 501(c)(3) foundation (which means: non-profit) that focuses on bringing together youth advocates for infrastructure and community programs. The foundation has fought food insecurity for seventeen years and has distributed over 6 million pounds of food during that time.

One of the things I found surprising was the length of time Williams had fought food insecurity. Upon inquiring about it, he discovered the foundation was started in 2005 when Joshua was only four and a half years old and was incorporated when he was seven. He is now 21 years old.

This journey started when Joshua was four and discovered that many people didn't have constant access to food. He immediately sprung into action and sought the help of his family and friends to cook and provide food to those in need. They continued expanding, incorporated into a 501(c)(3), and have continued their work ever since.

Since its inception, JHF has helped over 600,000 people worldwide. It has raised about $ 3.3 million and has distributed over 6 million pounds of food. With 60,000 volunteers over the U.S. and globally, JHF focuses on impacting lives through both food distribution and encouraging people to become changemakers. Fleur-aissance is contributing to the JHF community both financially and by following in the foundation's footsteps to come together to make a difference.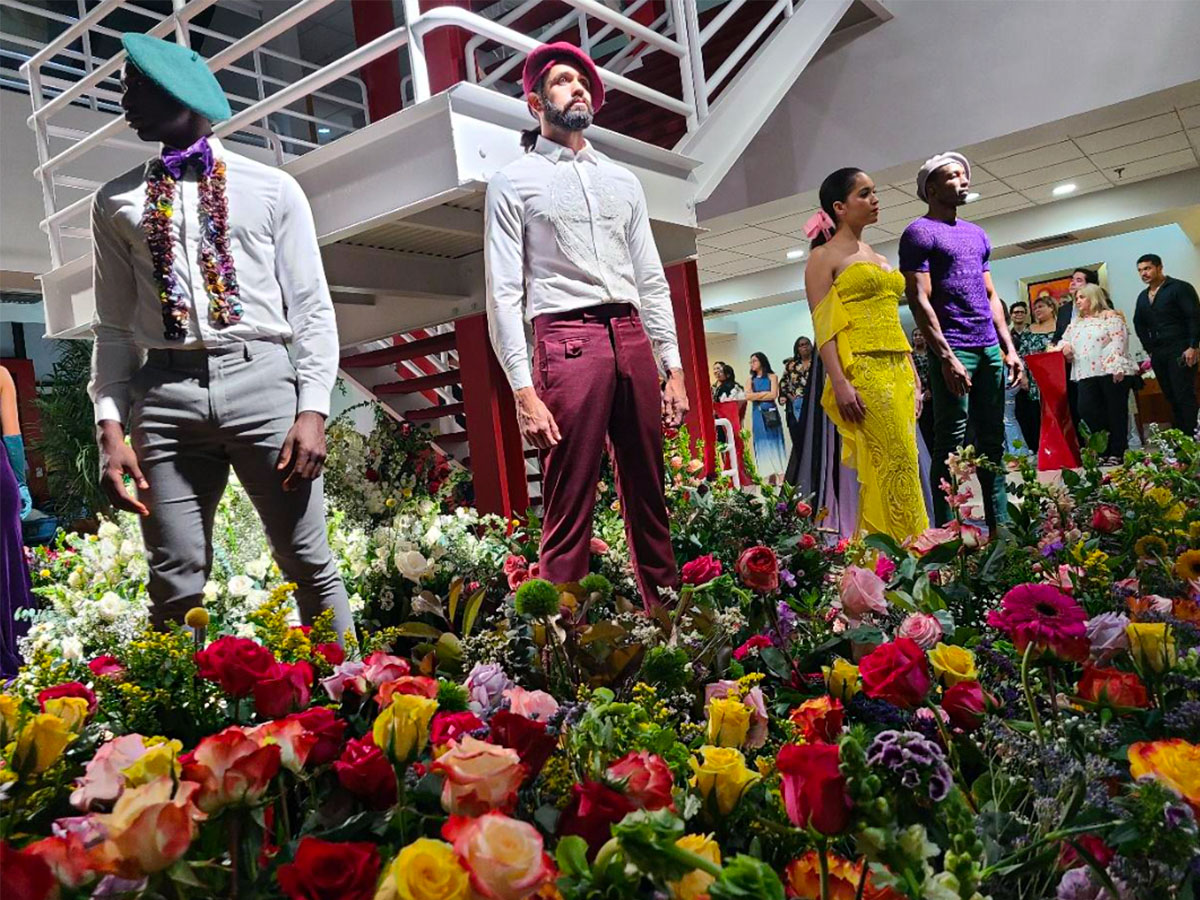 Be a Part of the Next Event
Overall, the Fleur-aissance event was a success, and its creativity was contagious. The marketing included influencers who posed with a stunning flower path and raised awareness for the organizations involved. Because of Fleur-aissance's success, Luz Flora is committed to hosting more events. Whether you want to donate or sponsor an event, you can be a part of the next event by reaching out to Macarena Luz Bianchi here.