In late spring, Amsterdam-based photographer Kristina Kutena approached me with the idea of taking a series of monochromatic photographs of models with different skin tones and matching flowers. We could not imagine that this initially aesthetic project would become our response and a statement on equality and justice, that it would be so intertwined and connected with the reality around us and what is happening in the world.
A Response and a Statement on Equality and Justice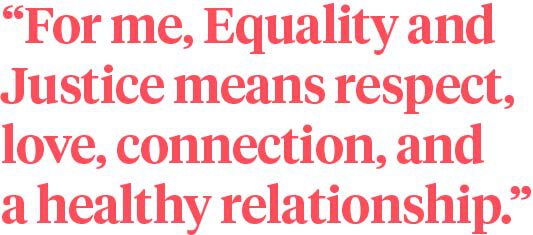 While we were filming and retouching the images, George Floyd protests and Black lives matter protests broke out in the United States. People demanded equality. In Amsterdam, there were massive protests on Dam Square, a ten-minute walk from my floral atelier, so close. When the final images were ready, Kristina and I discussed them simultaneously with the latest news about the protests in Kristina's homeland, Belarus, where people demanded justice. Impressed by all this, I got the idea to combine floristry, photography, politics, and philosophy in this publication and call it "Flowers for Justice and Equality".
Discrimination Against Flowers?
I looked at these magnificent images, skilfully created by Kristina, at beautiful women and equally beautiful flowers, and I saw the same beauty in the skin of flowers as well as in women's skin. No one in their sane mind would discriminate against flowers because they have a certain color. All colors of flowers are beautiful, just like all skin colors of women and men. Flowers helped hippies to fight for peace 50 years ago. They were used by protesters, as a symbol to oppose the brutal forces, during the last protests in Belarus. With this publication, we wish to understand and support equality in all forms. We hope that soon racism and other injustices will disappear from the surface of our beautiful planet, just as slavery, feudalism and other unnecessary atavisms did in the past. Equality and Justice is an axiom for me, a statement that is taken to be true, to serve as a premise or starting point for further reasoning and arguments. For me, it means respect, love, connection, and a healthy relationship. Without it, any society can't be a safe and nurturing place to live in.
What do justice and equality mean to you?
I asked different people from different cultures and continents to answer a simple question:
"What do justice and equality mean to you?"
My goal is to give you the opportunity to read their answers illustrated with our beautiful images and to inspire you to give your own answer. I believe that every drop counts. If more people will become aware of this issue, understand it better, define their moral standards, the crack will get bigger and bigger, so more light can get in. I'd like to start with the first quote, perhaps one of Thomas Jefferson's most cherished ideas from The Declaration of Independence:
"We hold these truths to be self-evident, that all men are created equal, that they are endowed, by their Creator, with certain unalienable Rights, that among these are Life, Liberty, and the pursuit of Happiness."
Despite the bitter fact that he was a slave owner and women were not counted as equal to men at that time, his ideas are beautiful and in pure form share light with future generations.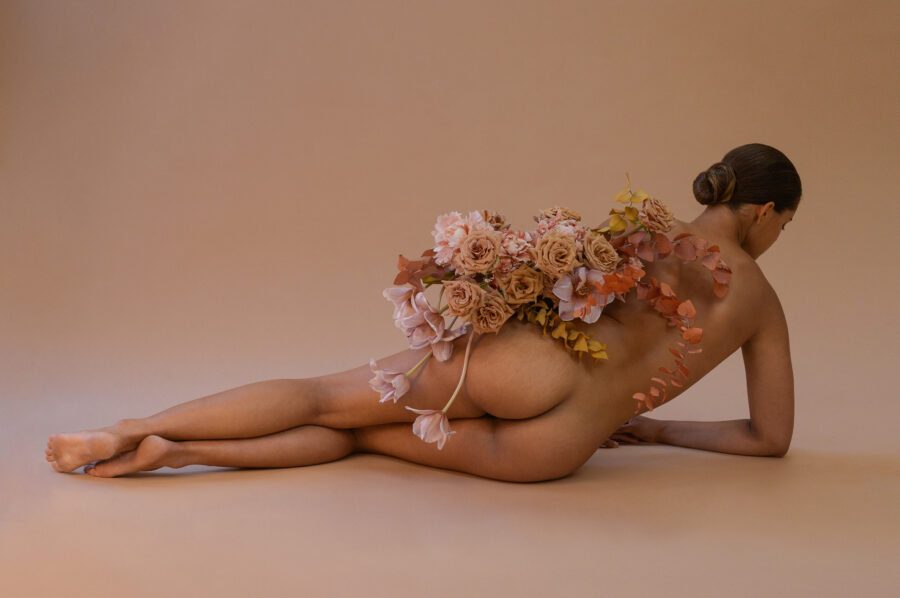 Arjun Wadhawan, an Indian PhD student living in Amsterdam
"In the world's oldest religion, Hinduism, equality is derived from the sacred flower of lotus, which is associated with Lord Vishnu and Brahma who are said to be the creator and preserver of the universe. It symbolizes balance and harmony. As an example, the famous Lotus temple of India welcomes everyone regardless of religion or any other qualification. Lotus also symbolically represents the concept of Karma (inbred from Hinduism) personifying fairness and righteousness, which balances the acts of the world. We believe every human is equal, a congregation of conscious soul and qualities residing inside a body. The glib act of disintegrating a human by the color of skin or beliefs or background is a mere act of shallow understanding of our existence. Everyone is alike. I personally believe that every change requires time, patience and perseverance. As an example, women were not allowed to even vote in the elections until the last 100 years and fast forward to now where we have seen some exceptional leadership by female politicians like Jacinda Ardern and Angela Merkel. Just like this, equality and justice will subjugate the current racial disparity and associated inadequacies. We just need to be more open and mindful of the beautiful world around us and respect each other's existence. And then one day we will laugh remembering these times about how the human race was so hounded about such unearthly matters."
Dr. Malcolm Winstanley Cross, a cosmopolitan from Melbourne, Australia
"When I think of equality I think of an image: 3 children of different heights and weights and colors, all wanting to look over a fence to see their favorite team play a game; unassisted, none can see over the barrier. There are three boxes of varying heights they can stand on. The smallest stands on the tallest box, the tallest stands on the smallest box, and the middle height person stand on the box of mid-height and all have an equal and excellent view. The game is open to all but equality for the opportunity (they all have a ticket to watch the game) is not the same as equality of access. Adjustments are essential if everyone is to have the same opportunity. Some times the boxes cost little or nothing, other times they are expensive, but they are there and available, their distribution is critical. Justice is equal for all, equality in access of justice requires adjustment."
Tony Clark, a New Yorker living in Amsterdam
"Justice and Equality, I think, that they are two living entities. That in order for you to have the two, you have to believe that everyone, regardless of skin color, sex, or sexual preferences are equal. And that one of the tools that can be used to achieve equality is a legal system that is just and fair. BUT, you have to believe this yourself to make it work. My late husband left me a letter to read after his passing. And in this letter, he said, "It was obvious that though we came from different worlds we came from the same place, a place of basic values, truth and fairness, just basic decency and wanting to love and be loved genuinely"."
Nicky Roberts from South Africa
"I would have to say "Justice and Equality = ACCEPTANCE", everyone knows about the Apartheid Regime that we had in South Africa, and if there was no equality and justice we wouldn't have had the Acceptance of each other and bringing down an evil regime."
Gabriel Del Tadesco, a Brazilian living in Florence, Italy
"There is no denying that justice and equality should be the same. I'm really happy that this topic is growing in the world, but also frustrated because some are trying to take advantage of themselves using the cause. These causes do not belong to one or another side, it should be a common sense. I'm from Brazil, a country as big as 8 and a half million square kilometers, so diverse in its foundation, it is a continental country with no stereotypes. Brazilians are in every size, shape, and color. Therefore discrimination is a "no-no" here, sure there are some that try to divide us, but it's a blunt attack on our Brazilian soul. Not only the humans, the fauna and flora are also spectacular and very diverse. Everyone should visit at least once."
"After I graduated high school, I got a job as my mom couldn't afford to send me to university. When I received my first salary, I went out to celebrate with my best friend. That night I was raped. For 15 years I didn't tell anyone what happened for fear of people telling me what I already knew – that it was my fault; that probably my skirt was too short; that I shouldn't have danced like this; what did two girls think dancing alone in a club? When I started therapy, I could finally see that what had happened that night was never my fault. I forgave myself forever believing that being a sensual, attractive woman was a bad thing. Many women never speak of their sexual abuse experiences because we are told that being who we are is wrong so we shrink down, we tune down our femininity, we remain silent. Once we forgive ourselves for believing we are less than, healing can take place, and the journey to equality can begin."
Tall, short, heavy, or light Rich, poor, black or white Young, old, bendy or blue We're all different But equal too
We stretch, sweat, smile, repeat As we go with the flow In melting heat It's not about who we outdo Our goals are different But equal too
It's about having fun as We charge our power And we go to the mat For our toughest hour It could be our most Challenging yet But good things come To these who sweat.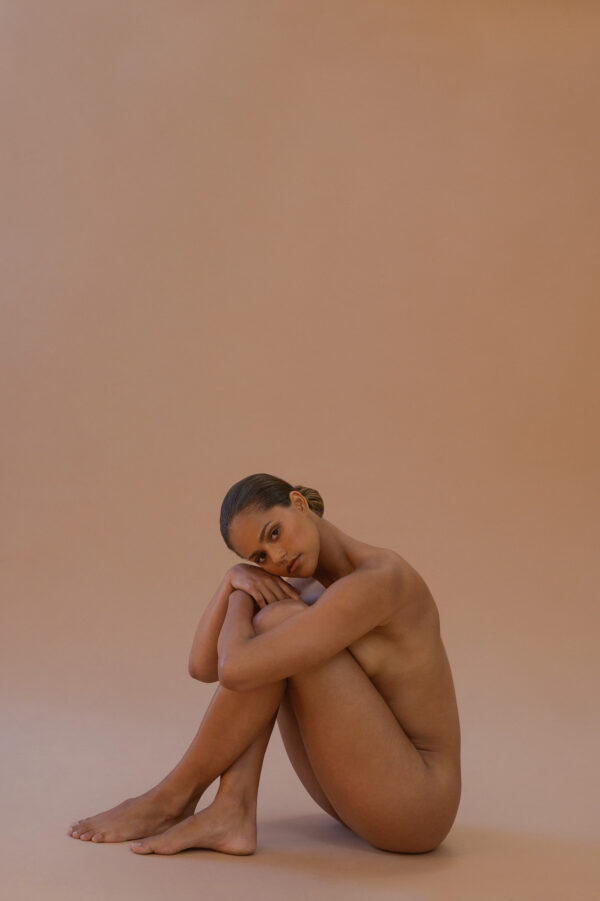 Credits
Photography:
Kristina Kutena
Floral Design:
Katya Hutter Floral Design
Make-up & Hair Style: Nataly Vasilchenko, Anna Kleimenova Models: Alida, Karlijn, Meike Assistants: Victor Kravchenko Roses:
Parfum Flower Company