Thursd is just an amazing platform to share this idea for Easter: An Easter Bell.  So many floriculture stories about products, services, and businesses come together on Thursd, and as a floral designer, I want to contribute on the creative side once in a while. So here's my blog on Thursd!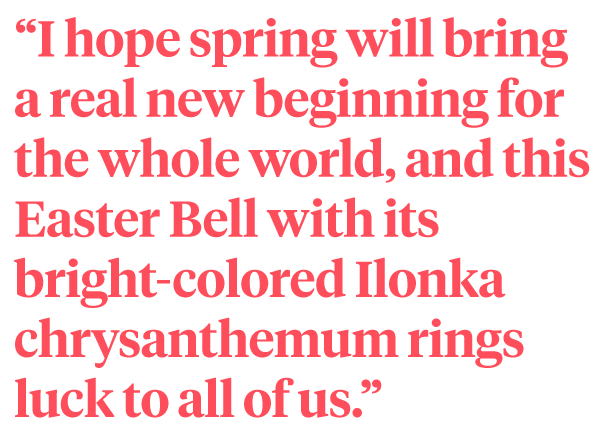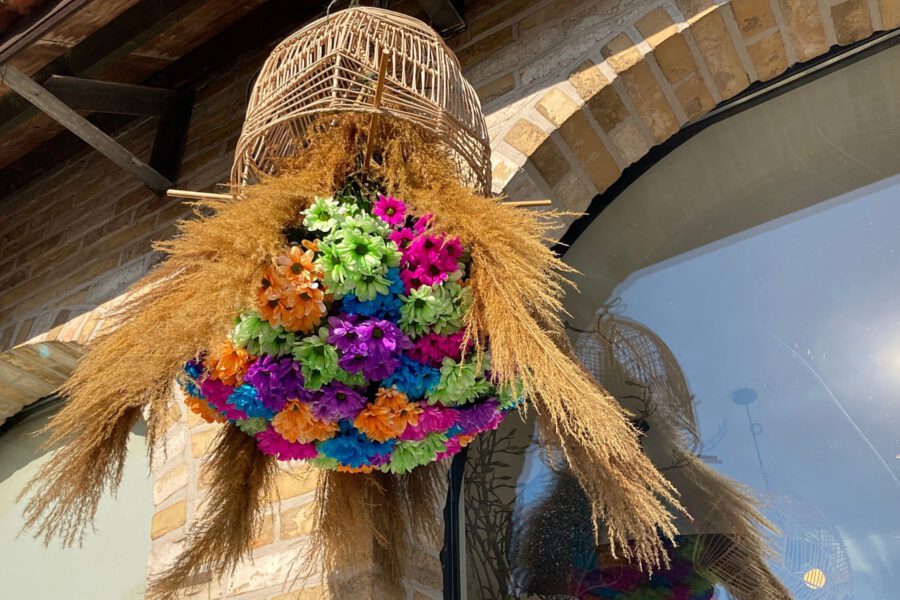 Chrysanthemum Ilonka
I received this amazing
Ilonka chrysanthemum
from
Dümmen Orange.
The new powerhouse when it comes to pure white chrysanthemums. A flower that will draw attention, wherever you go. Fun to look at, fun to style with. Lovely! That same chrysanthemum can be painted in bright and hard colors but also bi-colored Ilonka looks amazing. A little bit of Indian Summer feeling. The single-flowered Ilonka is perfect for creating beautiful interior settings with its cheerful personality, full green heart, and pure white petals. The Ilonka will fit any style and is ready to brighten up all your bouquets.
Creative With the Colored Ilonka
When I heard that Ilonka can be painted in many different colors and styles, I got curious. What can you do to draw the attention of your customers? Why would they choose your flower shop to make their order? I decided to be creative with the colored ones for Easter and designed this Easter Bell.
Materials for the Easter Bell
I used a lampshade from
Bazar Bizar
, some dried and colored grasses, and all the bright painted colors from the Ilonka chrysanthemum. I made a huge hand-tied bouquet and fixed it upside down in the lampshade with crossing bamboo sticks. You are probably asking yourself where the water source is, but I glued all the stem ends with cold glue from
Smithers-Oasis
. And the flowers lasted for two weeks, getting hard winds, freezing nights, and sunny days. What a strong flower!