Hi, I Am Sandra Attema!
I often work with colored flowers. Or do you call it dyed? That sounds a bit strange to me. Enhanced flowers also sounds good to me. I started to work with colored flowers in the last few years. And I'm super excited that more flowers with toppings or dye come available. Nowadays you have so many pastel dyed flowers, I really like them. I also like all the new bright colors that are coming into the market! You can definitely say I am a fan, I Iove to work with colored flowers.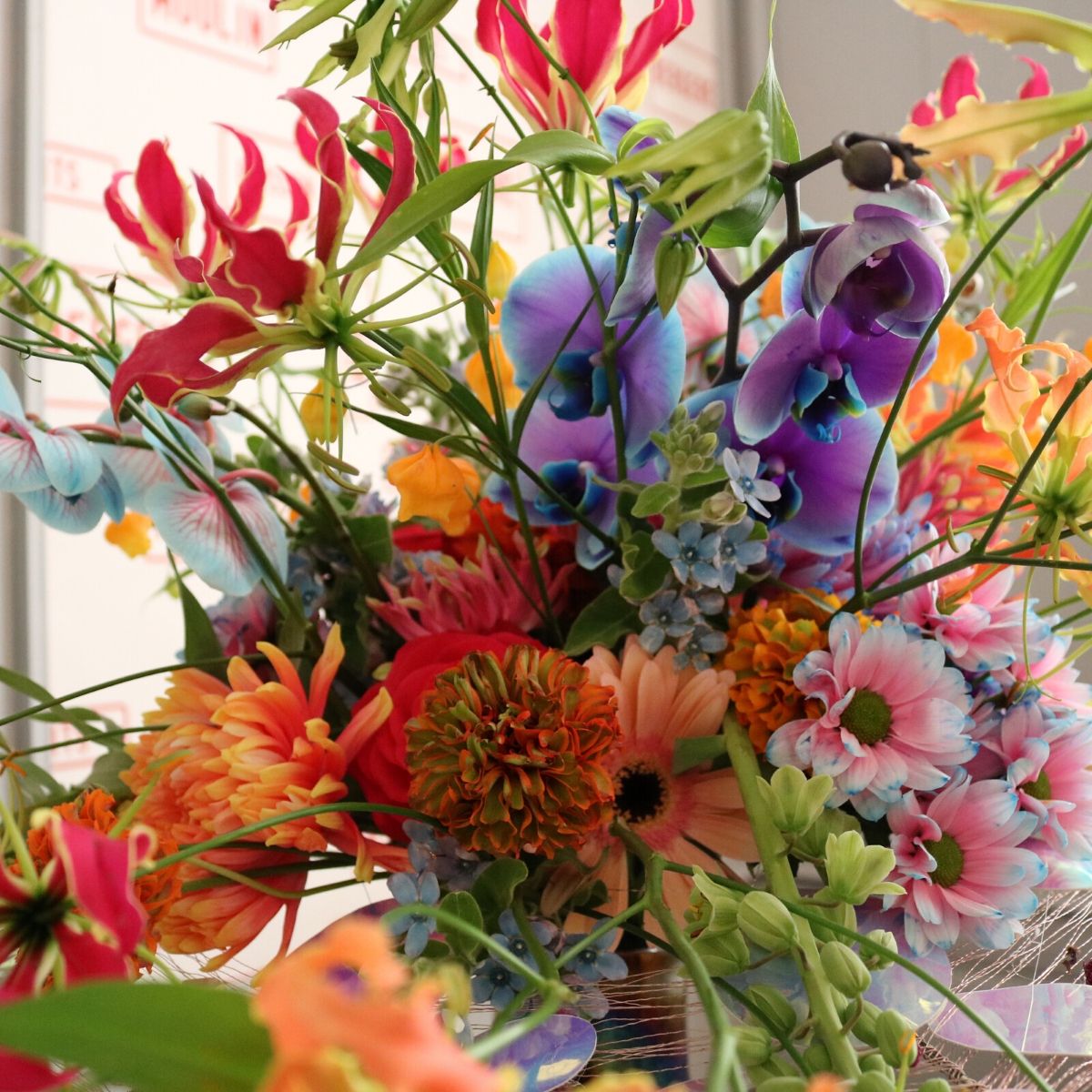 Dyed flowers can for sure add value to your color palette in your designs. And when you first look at the flowers when you receive them, it is not always so obvious to see great designs and added value when you have the 'raw materials' in your hands. And hearing some other florists online I notice that colored flowers are not always appreciated. But that gives me an extra challenge and motivation to choose for these flowers. Maybe that's the rebel in me, going against the crowd. You have to know, in the Netherlands, you don't see so many dyed flowers in the shops. Quite a contrast of what I hear happens in Eastern Europe. Well, you know, I try to make designs with colored flowers that work for me? You call it that way? And I like to show that when it works for me, using the enhanced flowers can really make wonderful designs. Below some examples of my work at different exhibitions:
Competition Wedding Bouquet at Fleuramour 2018
The theme I had to work with was a bridal bouquet for a modern bride. The first thing that popped in my mind was graffiti. For me, it was immediately clear: you know I Iove to work with colored flowers, so that what was what I was going to do. What I liked most in my design was the contrast of the blue phalaenopsis from VG-Colour with the natural colors of the other flowers, making this bouquet stand out from the crowd!
Back to the Future, Fleuramour 2019
In this theme, I was thinking about a future world, where the earth had become radioactive and extinct because of all the destructive actions by the people. And that plants all over the world had started to glow. I chose to color all the flowers with neon paint spray. I did the spraying of the flowers myself and with a blacklight, it became a real show of colors floating in the space. A glow in the dark theme. I really enjoyed people's reactions walking through the room I had to my disposal.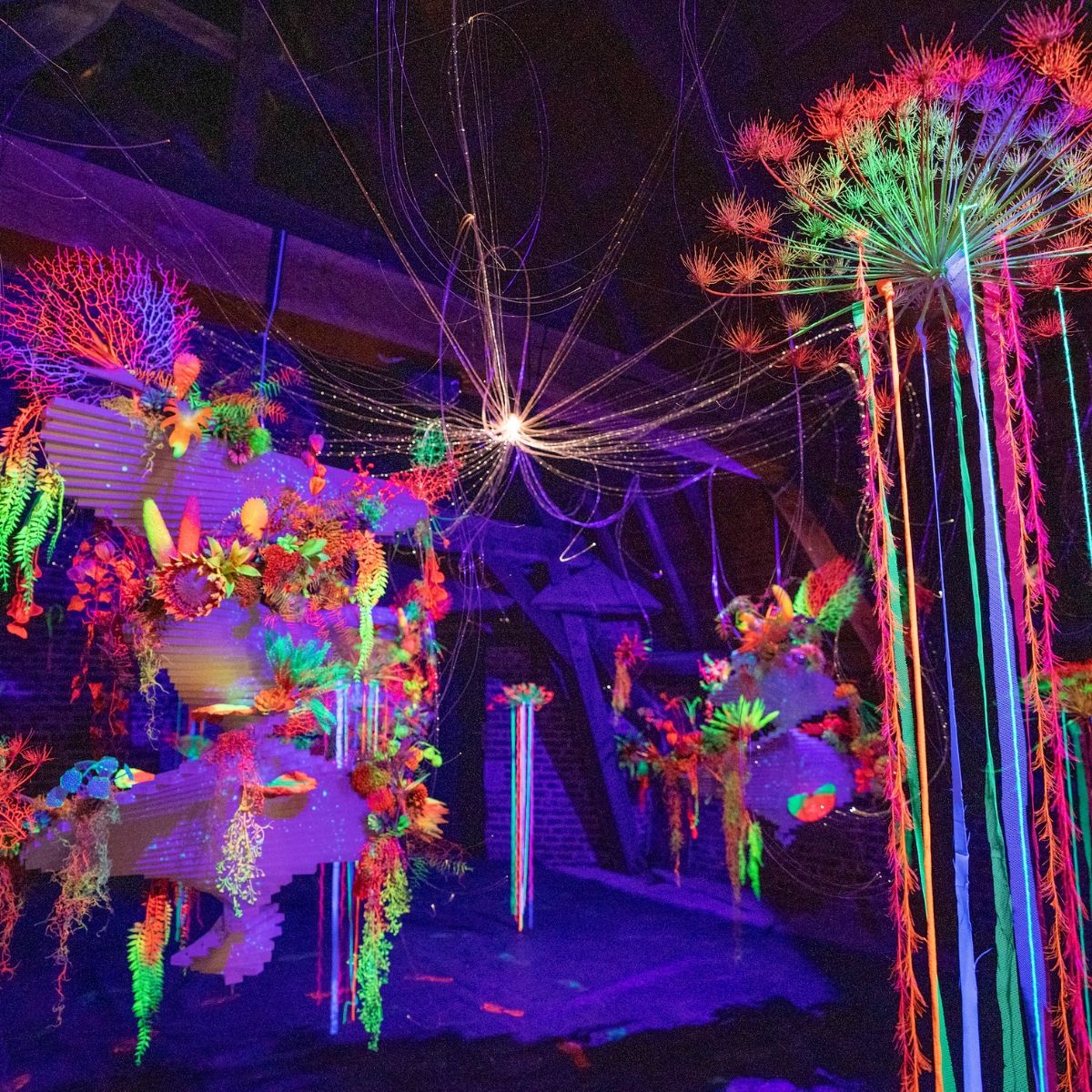 Flowers & Toys, Fleurs des Dames 2019
With the colored phalaenopsis of VG Colour and the chrysanthemum of Van Dijk Flowers I created a design with bright colors. And matching perfectly with Toys! For me, it is really a lot of fun to work with all the different colors and all the magnificent varieties of painted flowers available in the trade.
The Flowercrown I Made For a Competition of Just Chrys.
I choose to work with the cheerful colors of chrysanthemums as a base. It doesn't need a lot, right? Colored chrysanthemums and some beautiful and playful gloriosa's. Oh, how I Iove to work with colored flowers!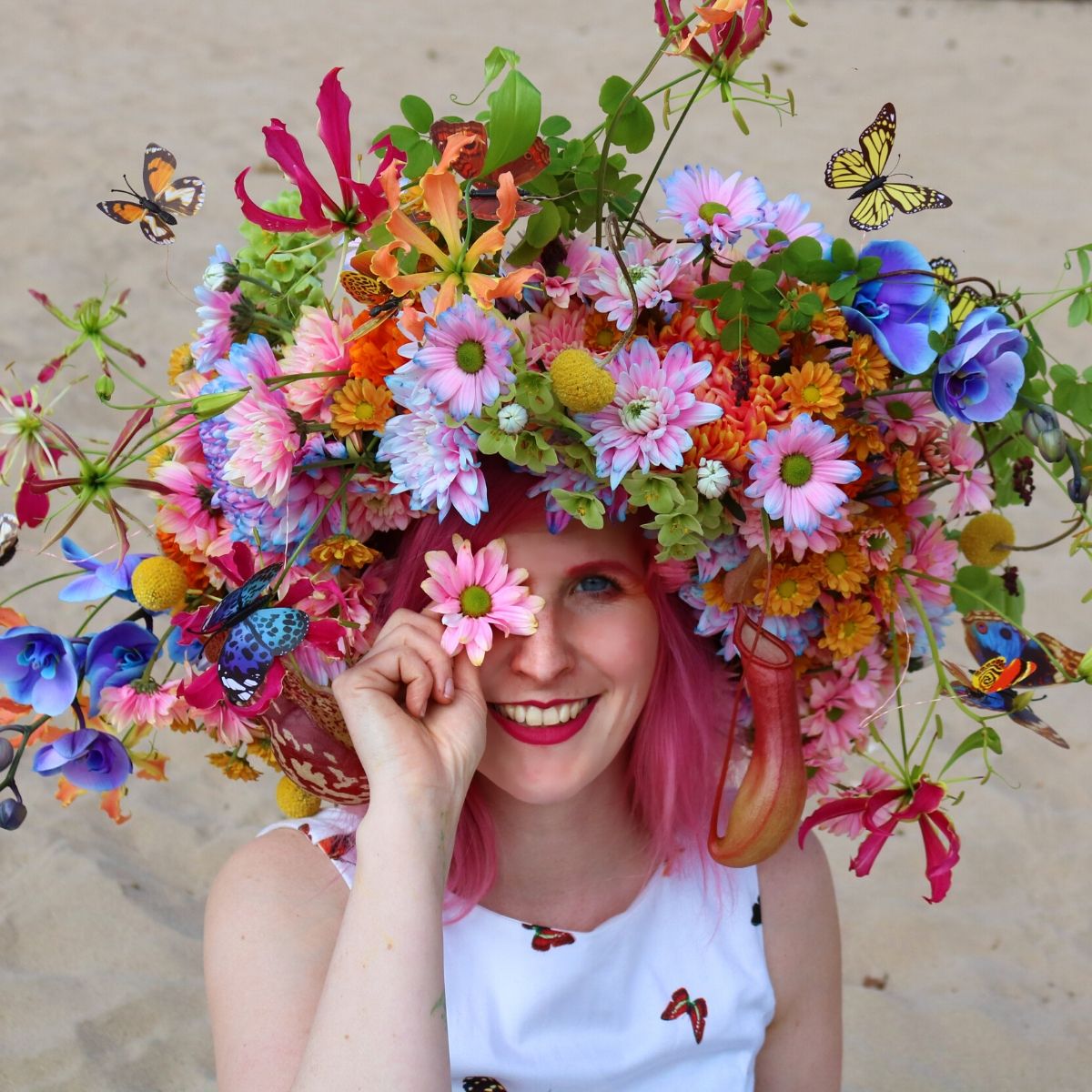 And last but not least I made my own floral fashion project. My soul went into this art object, and I'm really proud of the result. In daily working life this is not what we can ever make, but the more fun it is to do this. It helped me to set bigger goals and, and push my boundaries!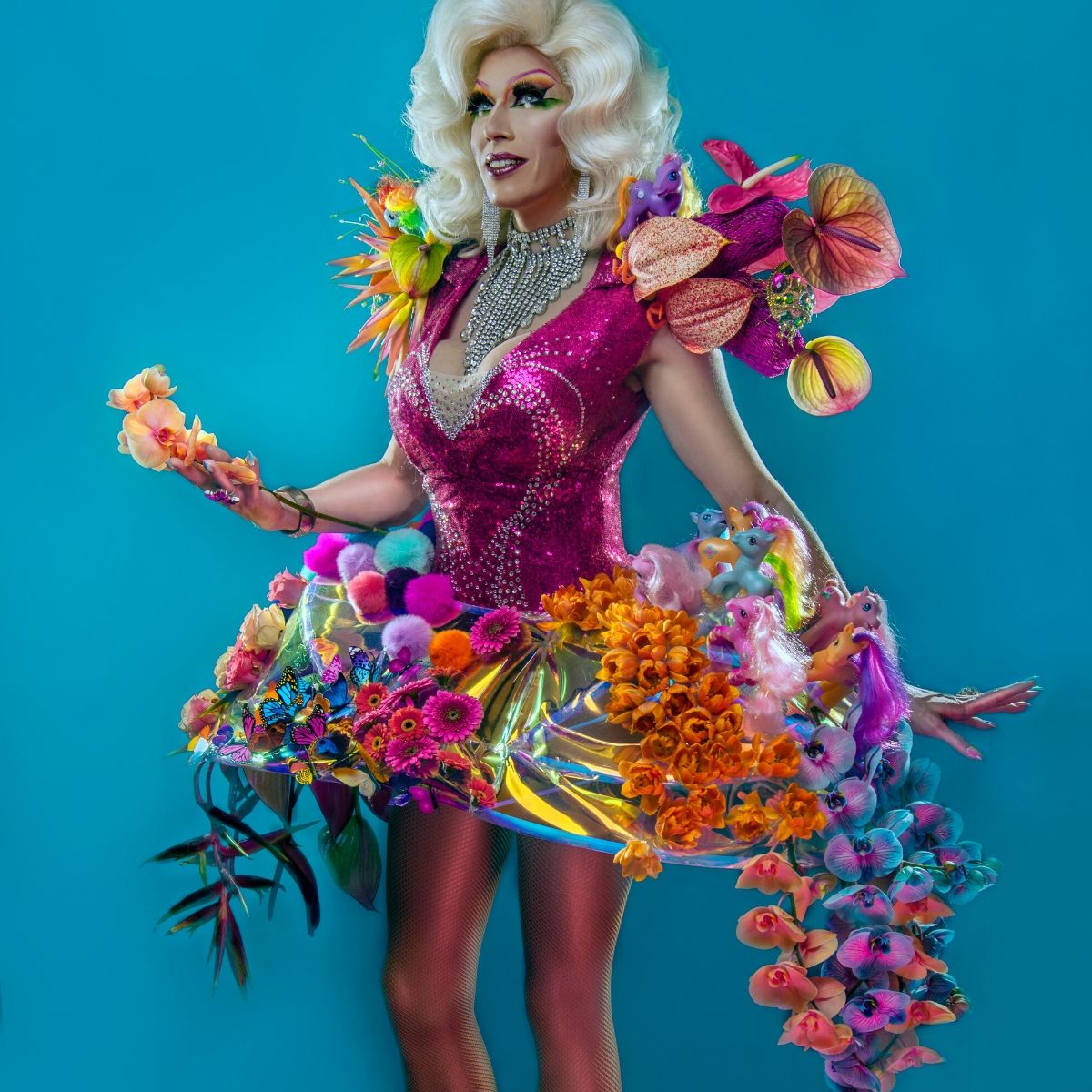 Colored, painted, dyed, topped, tinted, enhanced…. I love it all!