Working with flowers, especially roses, has always been one of my favorite moments in life. A rose's beauty is incomparable and what I have managed to create with Rose Rise & Shine is beyond gorgeous. Join me to see how this rose has even sparked the shine within me.
Rose Rise & Shine - A Rose That Shines for Itself
Yellow roses have always held a special place in floral art, both loved by some and hated by others. And I think that the Rose Rise & Shine is a rose that will indeed create a spectacular effect on floral arrangements and will be vastly used in floral designs and art.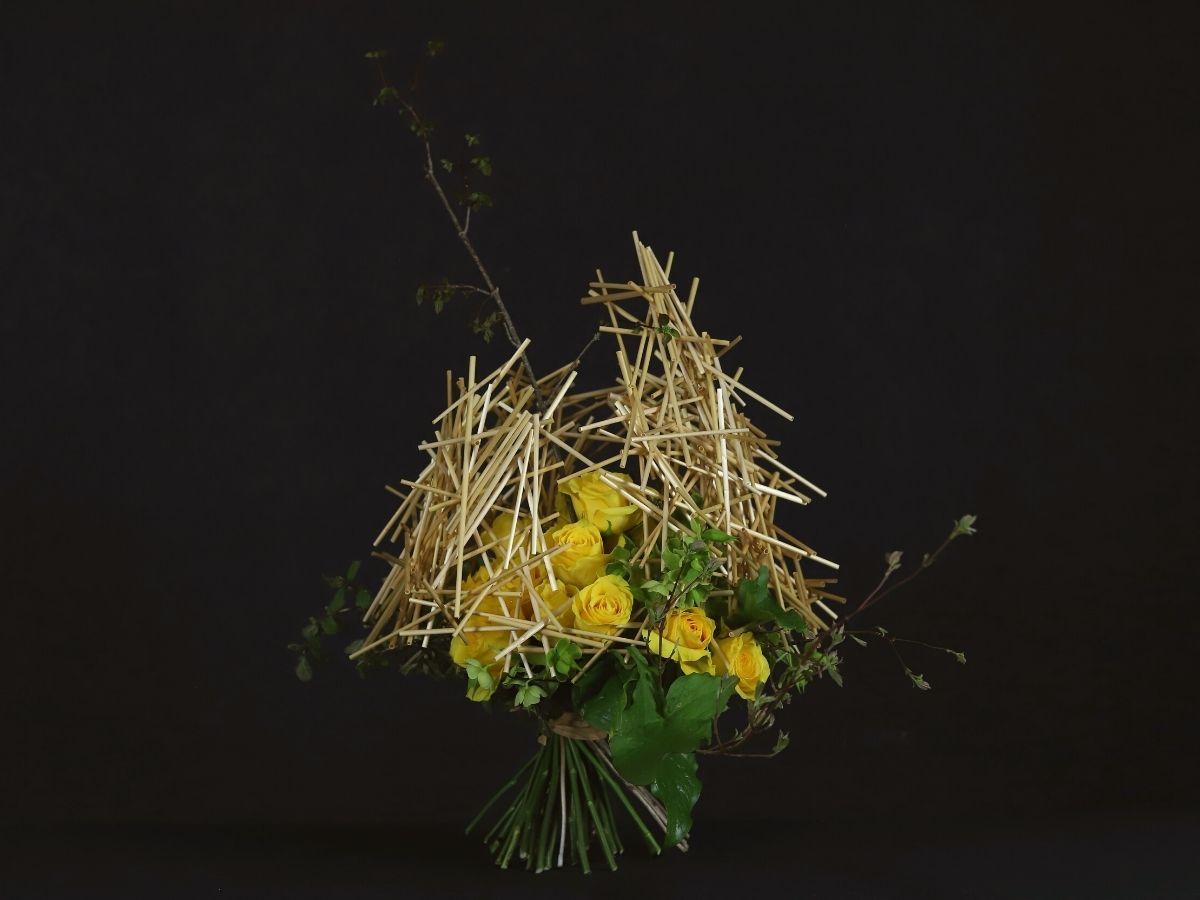 Far from being a simple yellow rose, this sublime rose, and indeed a small revolution in itself in the very codified world of genetic selection, has been able to combine many advantages compared to other types of rose varieties. Breeder United Selections has done an incredible selection work like the goldsmiths of botany since they have been able to combine light and colors of the petals with robustness associated with a hint of charm.
Characteristics of the Rise & Shine Rose That Made Me Love Her
In addition to the incredible regularity of flowers, foliage, and buds, the Rise & Shine rose has its own character. It is so perfect that it becomes indispensable to have in floral creations. Rose Rise & Shine is able to make her way through the different styles of international floral art and will be the luminous surety in a bouquet of a country or bucolic inspiration.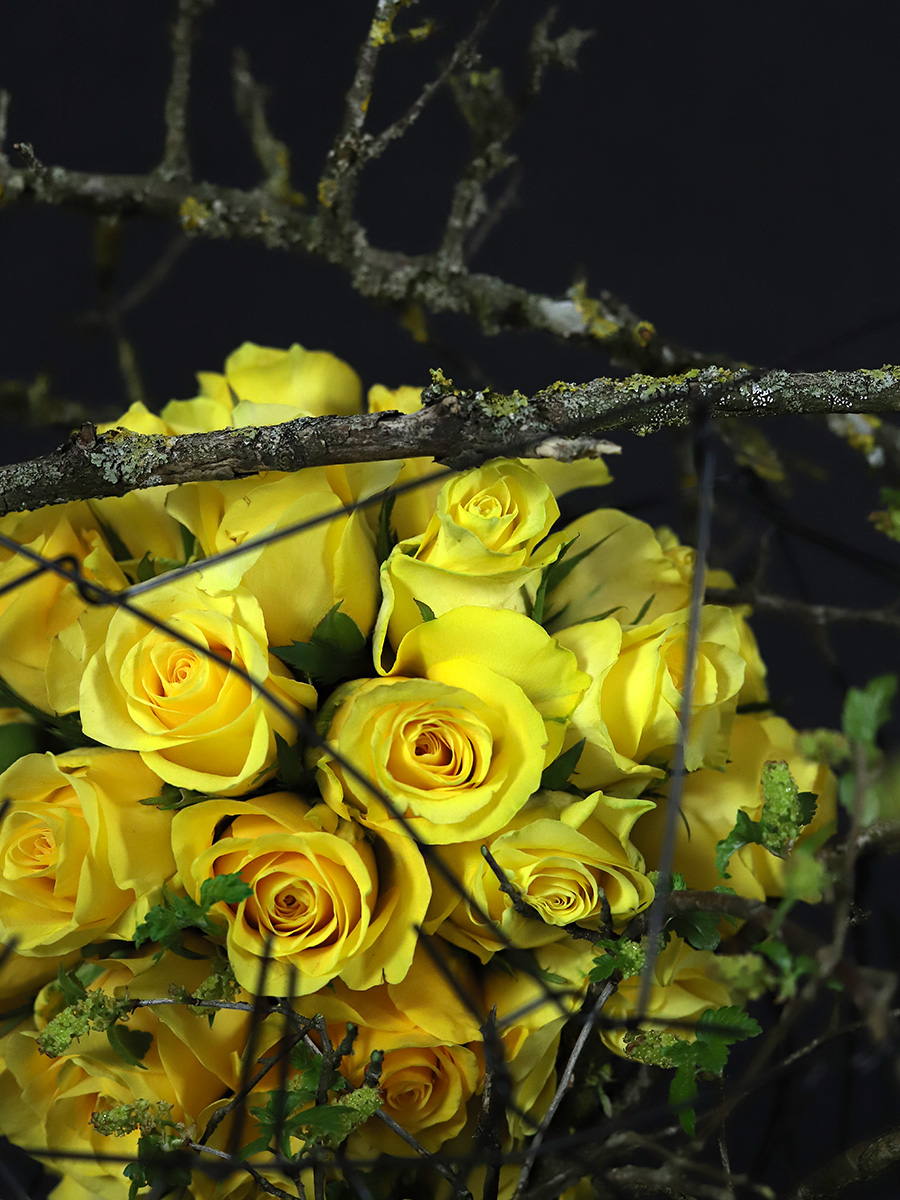 In my opinion, this spectacular yellowish rose will without a doubt become the luminous force in an armful of flowers with an English character but nonetheless will become the color counterpoint in a contemporary room as well. For me, this rose is like a chameleon, with an incredible chameleonic ability that comes largely from its particular yellow color.
Being neither pastel nor vivid, it would be the quintessence of light like a little like this ray of sunshine that pierces through the black cloud heralding a storm or the soft light of a candle illuminating with its oscillating light the face of your child getting ready to blow out the candle on his birthday cake.
A Symbolic Rose
In all countries, the yellow rose is a symbol but obviously, there is no agreement on this meaning. It becomes an emblem of infidelity for some, a symbol of friendship for others, and even a symbol of audacity for others. But there is a symbolism that could speak to everyone. It is in my opinion the symbol of innovation because the yellow rose does not exist in nature it is a pure botanical creation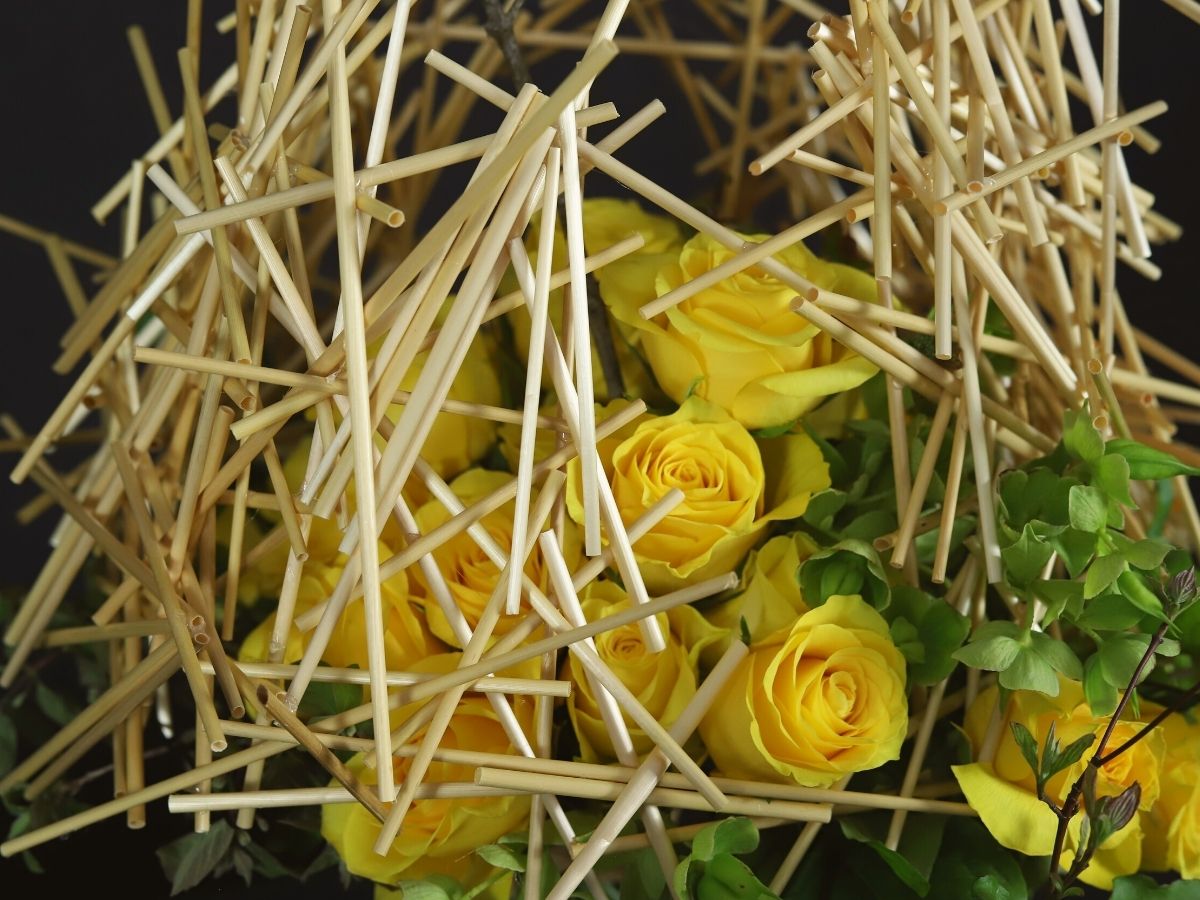 It is with years and years of research that the complex yellow rose garden was able to see the light of day. When the first yellow rose appeared in various horticultural shows around the world, the revolution really took off. A revolution that opened up new perspectives for botanical creation.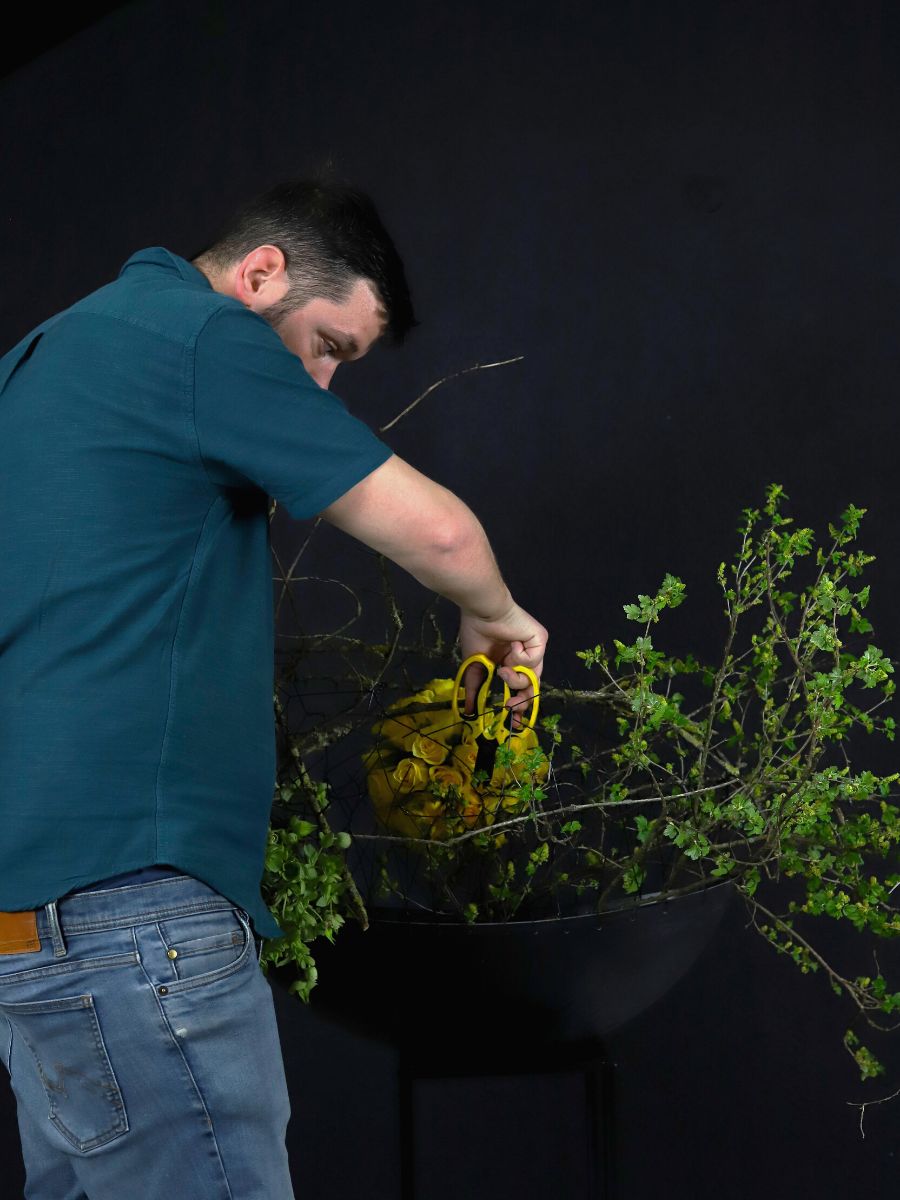 But the real question is: why create new varieties? The creation of new varieties and the marketing of new varieties respond to requests from producers, florists, and also customers. It is through selection and hybridization that we can obtain a more floriferous rose, less greedy in water or phytosanitary products, and easier to produce and store.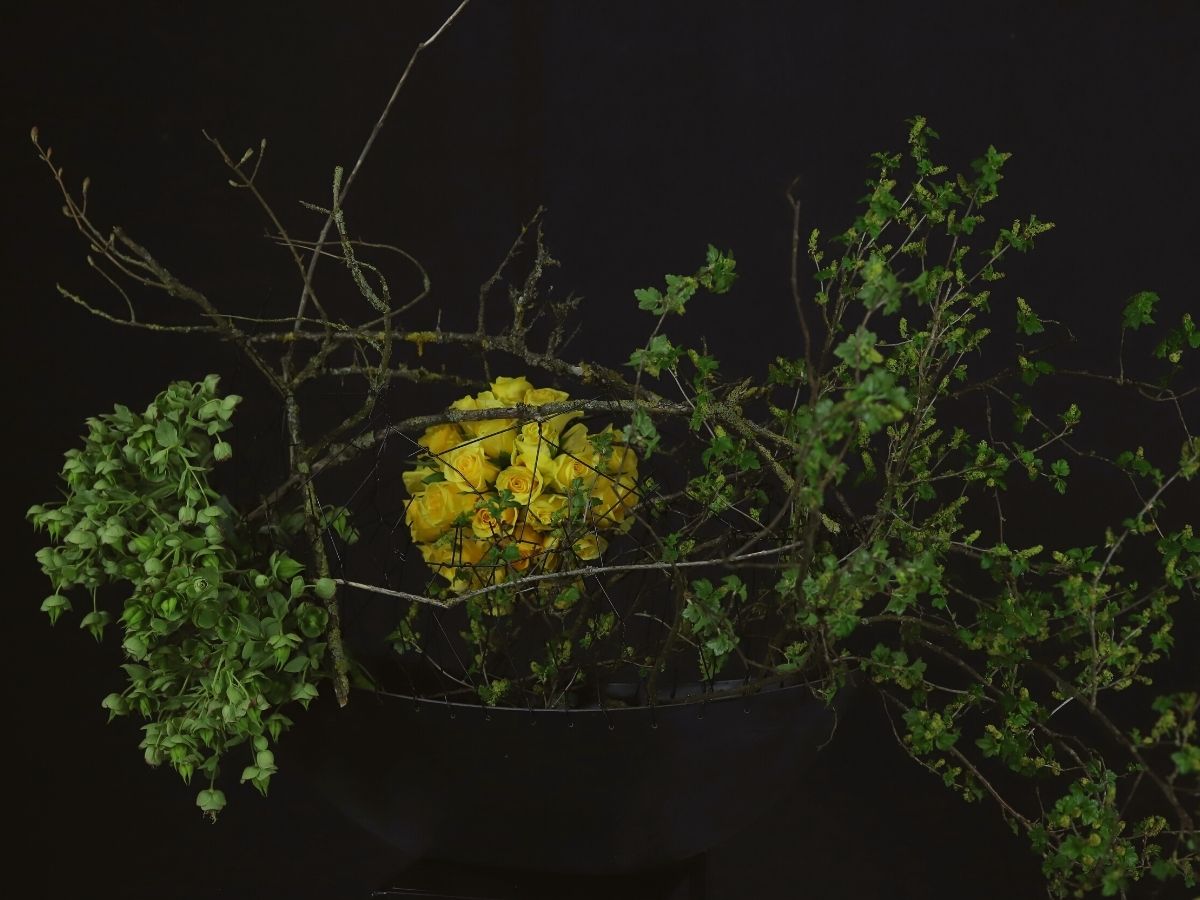 I think sometimes that if warm-colored roses were popular twenty years ago, nowadays, they have fallen out of favor a bit since then. And it is only natural that certain varieties and productions have been simply abandoned. It is, therefore, necessary to create or recreate varieties more suited to aesthetic issues, environmental issues but also economic issues.
And of course, it's complicated to create a rose and it's even more complicated to create a good rose that will please and meet all the criteria, that's why it's important to create new varieties, to move a sector forward in the right direction.
Years of Research Allows the Perfect Rose to Be Born
Even if this sublime rose seems to be simple, it is the fruit of years of research. It arrives at the right time to respond to the sparkling trend of the years to come, it will probably be a strong ally in the realization and decoration of your most beautiful events and weddings. Let's trust the expertise of plant breeders and let ourselves be seduced by the varieties of tomorrow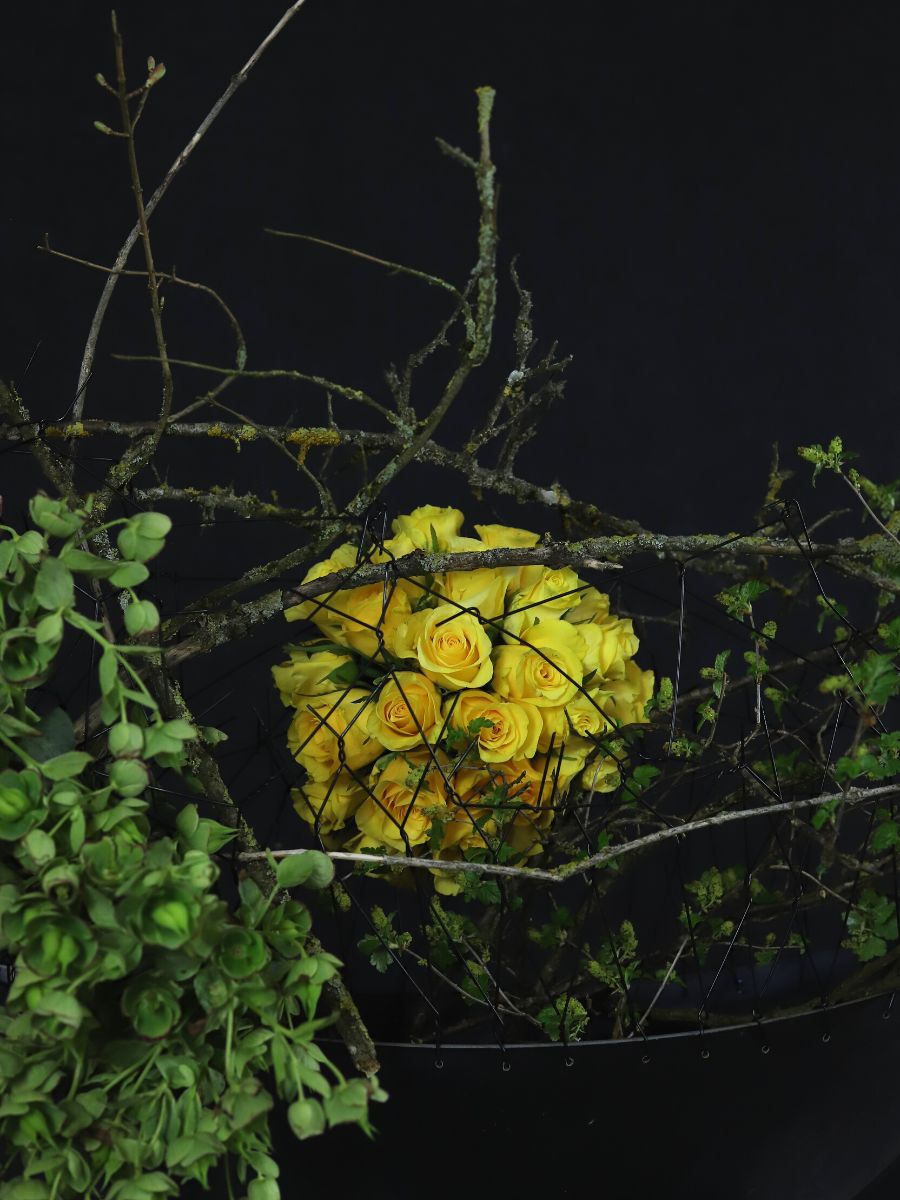 The flowers of the future are already there and they only ask to be sublime by your expert hands so don't wait any longer and test the yellow rose of tomorrow — Rose Rise & Shine.
Rose Rise & Shine is available at Decofresh Roses.