Did you know that Russians have a great preference for white chrysanthemums? What struck me several times when carrying out projects in Russia: Russian florists very often use white chrysanthemums, and in large numbers. This image is also confirmed by the Russian flower trade.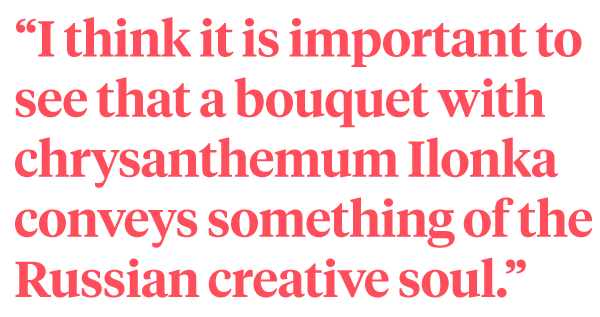 A Universal Flower
What makes white chrysanthemums indeed popular in Russia for years? An important reason, in my opinion, is that the white chrysanthemum is a universal flower that can be used in many ways. The flower can be used independently or in a bouquet. The white chrysanthemum also fits very well in interior decoration or the decoration of an event. In addition, a great advantage of this flower that can be used in many ways is that it is easy to paint to the desired color by the florist himself. Thanks to the wide range of suitable paints and combinations of colors, florists have plenty of opportunities to experiment. This allows them to surprise their customers with endless variations.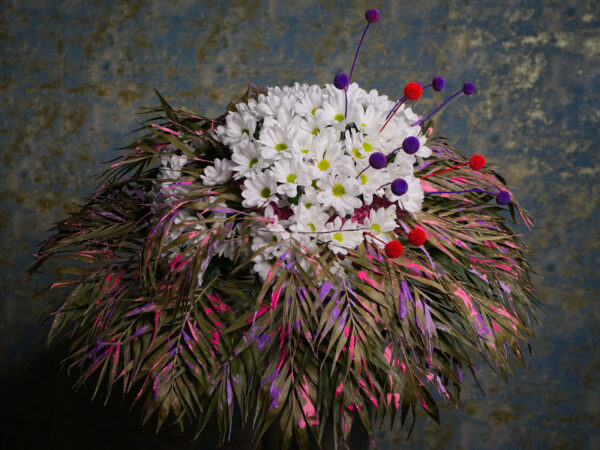 An Ideal and Ever-expanding Stage
Unlike in Western Europe, church holidays in Russia provide an ideal and ever-expanding stage for using white chrysanthemums in large numbers. Here too, florists like to keep experimenting, and they are constantly developing new applicable shapes and ways of decorating with white chrysanthemums. Personally, I am always very interested in how florists, whether they be creative, experimenting young talents, or more experienced and practical professionals, make the translation with innovations on the market, for example with Ilonka.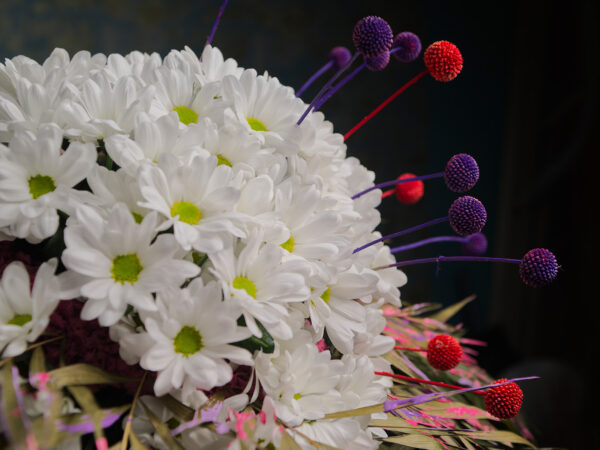 For example, who of them chooses to make a universal bouquet with a snow-white chrysanthemum with a striking green heart? And who makes bouquets with Ilonka, responding to a young generation that sometimes dares to do something different? It doesn't matter where a bouquet is made, in a big city or a small provincial city in Russia. I think it is more important to see that a bouquet with chrysanthemum Ilonka conveys something of the Russian creative soul. Such a striking bouquet immediately becomes a source of inspiration for many Russian florists.
Meet the Designers
These are the two Russian top designers
Alexander Bermyakov
and
Akber Suleimanov
who made the two great chrysant designs in this blog.