I am thrilled to visit another lily grower. After a visit to a colleague's lily grower company a couple of weeks back, it is now time for the captivating realm of Qualily, where lilies are also grown in huge quantities. I was invited by Raymond Vijverberg, the owner of Qualily, and together we spend some time in the greenhouse.
A Blossoming Legacy
Raymond Vijverberg has been cultivating lilies since 2001. Raymond joined the company in 2008 when it spanned over 2 hectares. With his expertise in marketing, brand experience, and direct sales, Qualily expanded to encompass 12 hectares across four locations.
One of their locations is dedicated to Lelie LA Hybrids, boasting six colors - yellow, red, white, salmon, orange, and pink. Qualily ensures that the flower heads are perfectly positioned and the colors are harmoniously balanced.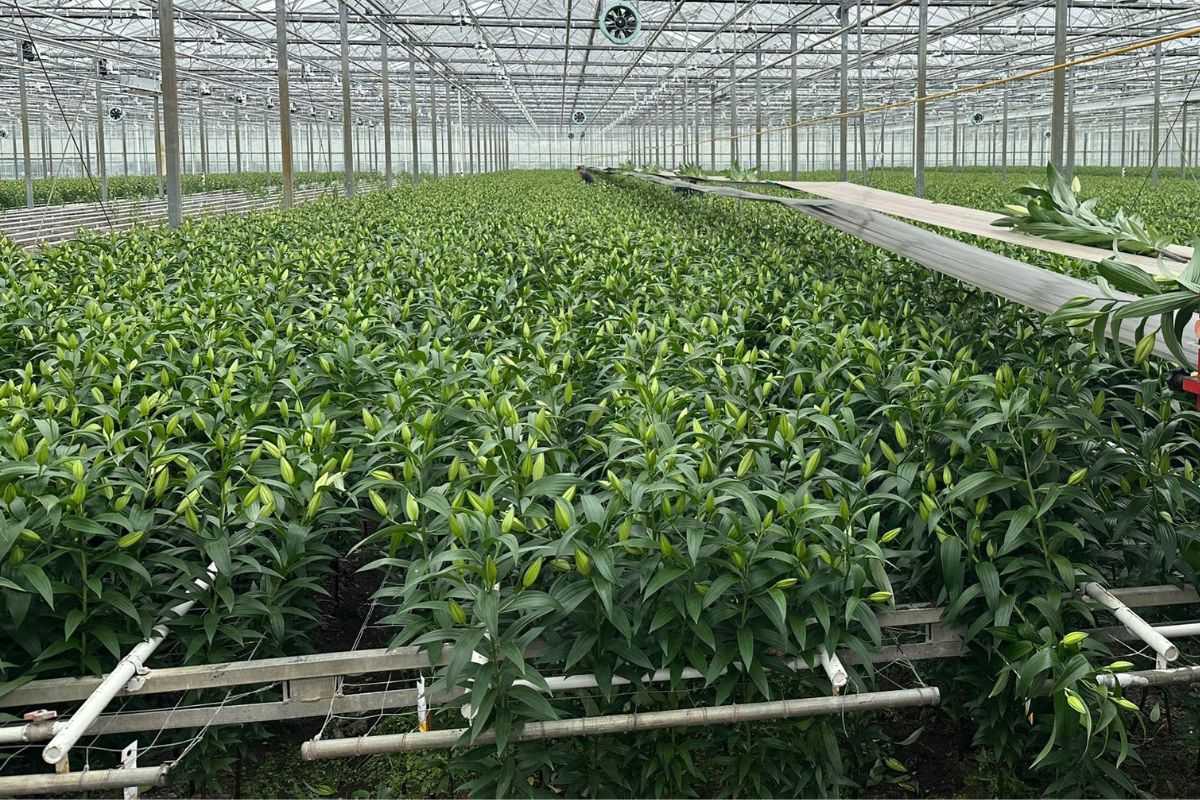 Two other locations focus on OT hybrids, with one site dedicated to cultivation with growing trays with coconut soil in it, featuring double and oriental varieties. Among the six different breeds, you can find two shades of white, dark pink, and light pink, including the exquisite Santander (white), Zambesi (white), Dalian (dark pink), Marlon (light pink), Praiano (pink), and the year-round white and pink doubles aptly named the Lotus line.
The main distinction lies in the difference between OT (Oriental X Trompet Hybrids) and OR (Oriental Hybrids). OT hybrids are faster-growing, resembling Oriental hybrids and being relatively newer. Over time, the Oriental hybrids will gradually phase out.
Qualily's commitment to exceptional quality shines through its impressive flower selection. They specialize in the heavier segment, offering lilies with large buds. Flourishing on the sandy soil of Westland, with its water-retaining capabilities and humus-enriched sand, lilies thrive in Qualily's nurturing environment.
A Journey through Time
Lilies hold a significant place in history as one of the oldest cultivated plants. In ancient times, the bulbs of Madonna lilies were cultivated in Asia Minor for use in medicinal salves, and they were even consumed as food. The Greeks and Romans grew lilies for their aesthetic and healing properties.
The first depiction of a lily dates back to around 1580 BCE in Crete. These elegant white flowers became symbols of fertility for both pagans and Christians.
Qualily collaborates with esteemed breeders such as Vletter and de Haan, as well as MAK, to bring forth extraordinary lily varieties, continuously pushing the boundaries of innovation and beauty.
A Vision of Pride and Distinction
What sets the people of Qualily apart is their commitment to the growth and development of their team. Raymond Vijverberg takes pride in providing opportunities for young individuals to flourish within the company. Many have started as students and now hold key positions, with their shared vision shaping the future of Qualily.
Raymond and his partner, Ruud, who is 15 years his senior, have formed a remarkable synergy, complementing each other's strengths and fostering a thriving partnership.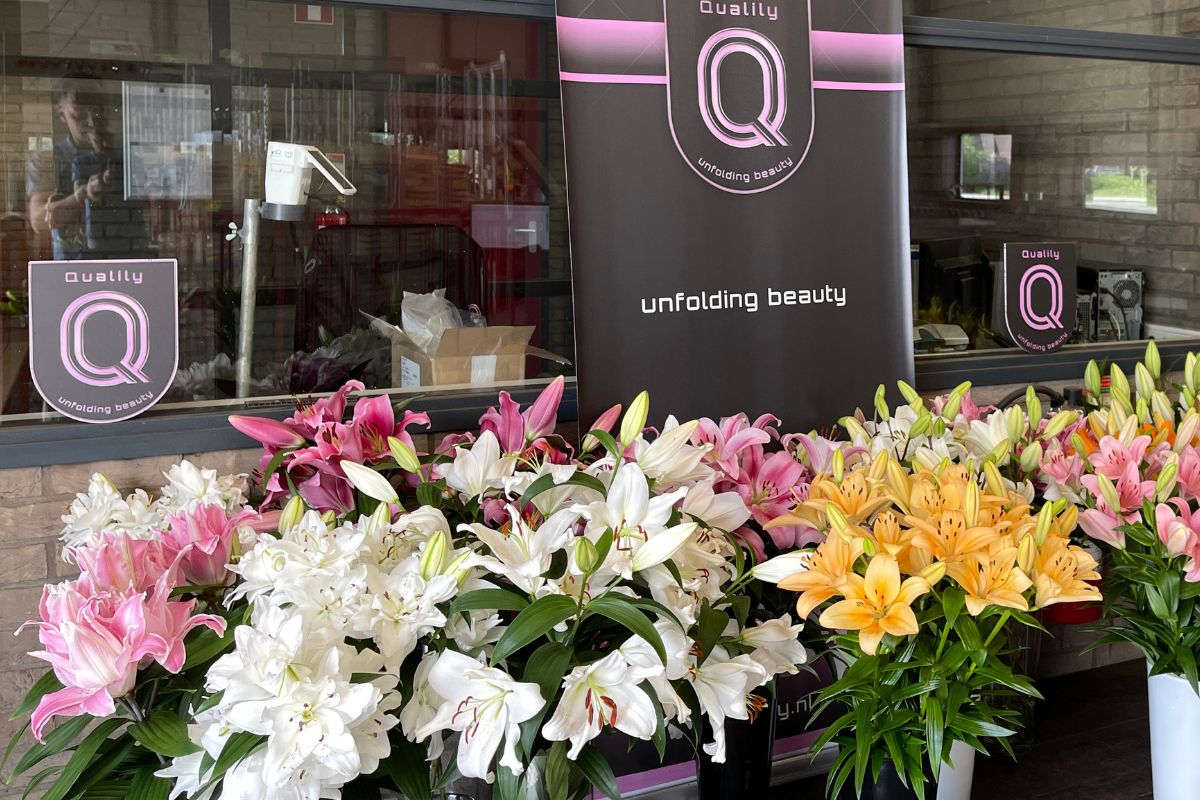 Embracing Quality, Embracing the Future
The trade acknowledges Qualily's dedication to quality, often purchasing their lilies without hesitation. Their "just-in-time" deliveries are a significant advantage, ensuring freshness and reliability.
When asked about his favorite flower, Raymond proudly showcases the Lelie OT 'Dalian.' This variety exhibits a captivating shade of pink, with the bud already displaying its beauty before it unfurls into a resplendent blossom.
Looking towards the future, Qualily envisions centralization, aiming to consolidate their operations into one or two locations instead of the current four. Surrounding themselves with talented individuals is of utmost importance, and Qualily is committed to sustainable practices such as geothermal energy, LED lighting, and wind power. In fact, they are transitioning to 50% LED lighting during the upcoming winter.
"A lily is like a bottle of champagne; when it opens, it's like the effervescence of a celebration."
Embrace the Elegance of Qualily
As you embark on your floral journey, let the exquisite lilies from Qualily inspire your imagination. Their devotion to quality, innovation, and sustainability is mirrored in each petal's delicate dance. With Qualily, you can create breathtaking arrangements that embody the beauty and joy found in nature's most enchanting blooms.