Today I was invited to see another breeding facility. I was welcomed by Jan Noordam and Fiona Koning of Breeder Stadsland who are a dynamic duo in the world of breeding. They run a small breeding company with a big focus on quality when it comes to exclusive flowers and plants. Breeder Stadsland is committed to energy-efficient cultivation and is currently specializing in exclusive Celosia and Campanula varieties.
In 2008, Jan Noordam began his journey with Celosia alongside his job as a representative at Combifleur. He noticed many charming Celosia varieties were missing from the market. Somehow these amazing varieties did not come to the markets. One day, Fiona, who works at the police, accompanied her father to see the nursery and instantly fell in love with the product. In 2014, Fiona joined Jan, balancing her work at the Police. Now, a decade later, she's on the verge of reducing her hours at the police to fully commit to Stadsland.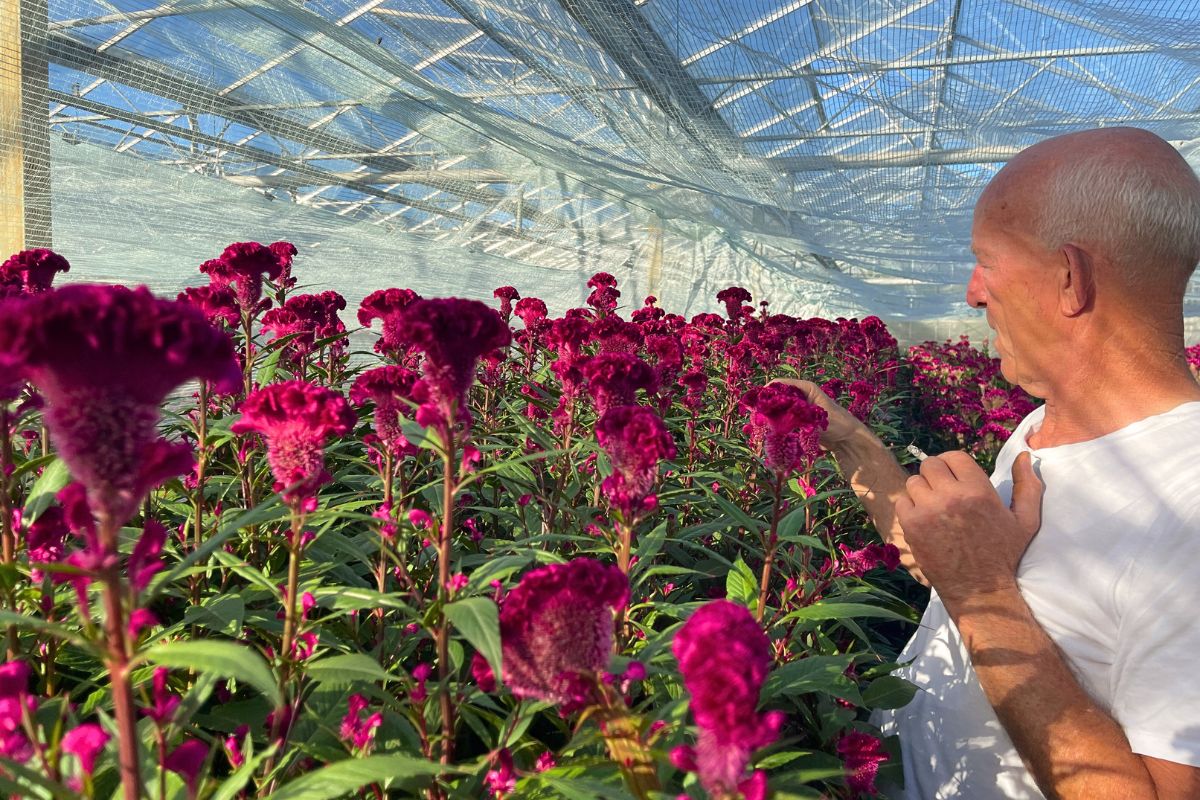 Breeding Celosia
With Celosia, in addition to color and comb shape, attention is paid to quality and seed setting when breeding. Celosia is naturally sensitive to botrytis, if seeds are too close together there is a high risk of botrytis. Fun fact is that the Comb is a growth of the stem and the small flowers on the side of the comb are the real flowers!
When it comes to Celosia, Jan and Fiona handle everything themselves. Scaling up involves a meticulous process, including a unique intermediate step. They set up half a bed for pre-commercial testing, and samples are sent to growers. They are tested an extra time at the growers and at their own breeding facility for additional evaluation. If all goes well, the new variety is introduced the following year.
The favorite Celosia? For Fiona, it's Celosia 'Mellow' (available in 2025), and for Jan, it's Celosia 'Sunrise.'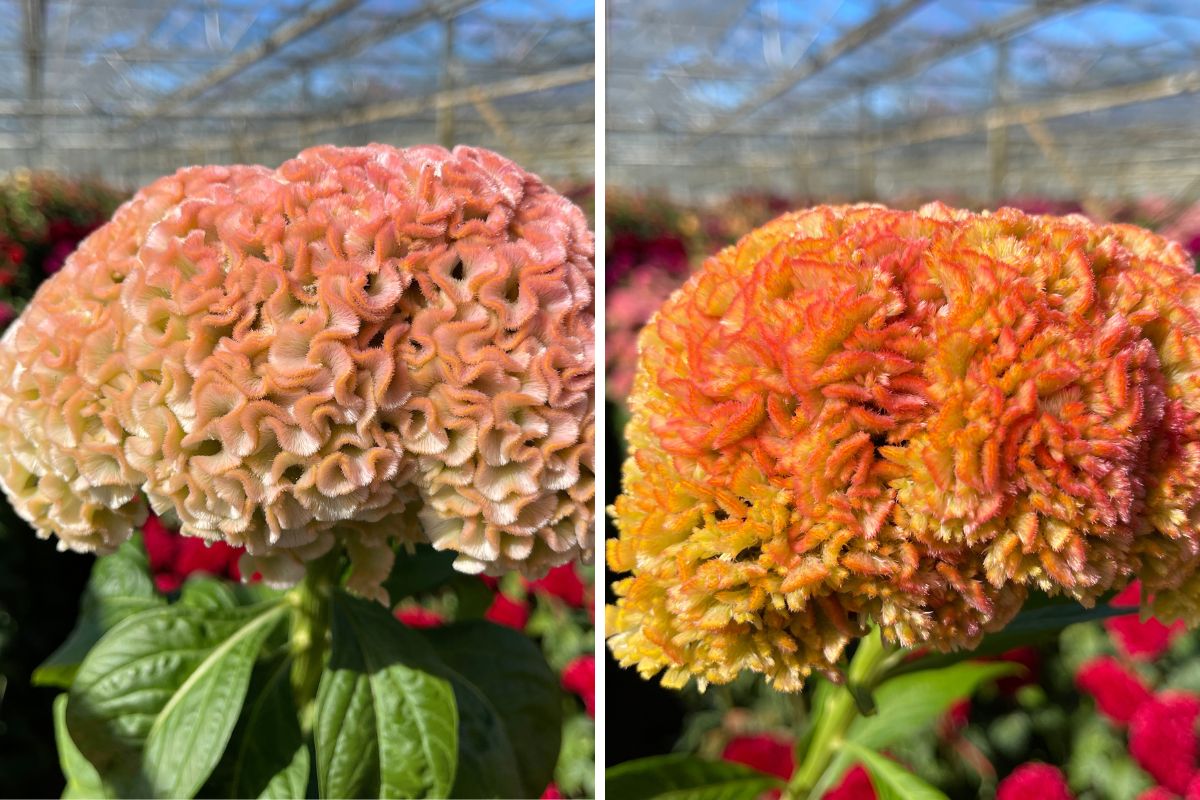 Campanula Breeding
Campanula still has a lot of potential for the future, and they will continue to work on this in the coming years. Jan and Fiona focus on attributes like stem strength, harvestable stems per plant, flower type, shape, and color. Campanula growing takes time. Stems are harvested from bi-annual crops because the plants need a cold period. But not all stems are harvested. Some are used to cross-breed.
See more on my Instagram Channel @petervandelft.flowers
Starting With Seeds
Their breeding (and growing) process always starts with seeds. Sowing is normally done on August 1st, then after sprouting, they set out the young plants in the cold greenhouse at the end of September. In winter they are in dormancy. In spring they start to grow fast and are flowering in May. Ready to harvest. When the flowers have developed, some of the best plants are selected to cross-breed. The harvest of these newly selected seeds happens again in July. To start this process again in August.
Distinguishing Features of Stadsland
Stadsland stands out by aligning its breeding with the seasons and practicing energy-efficient methods. This year, they've embraced biological pest control, demonstrating their commitment to working in harmony with nature. They're all about creating beautiful things responsibly, and that's where their passion lies.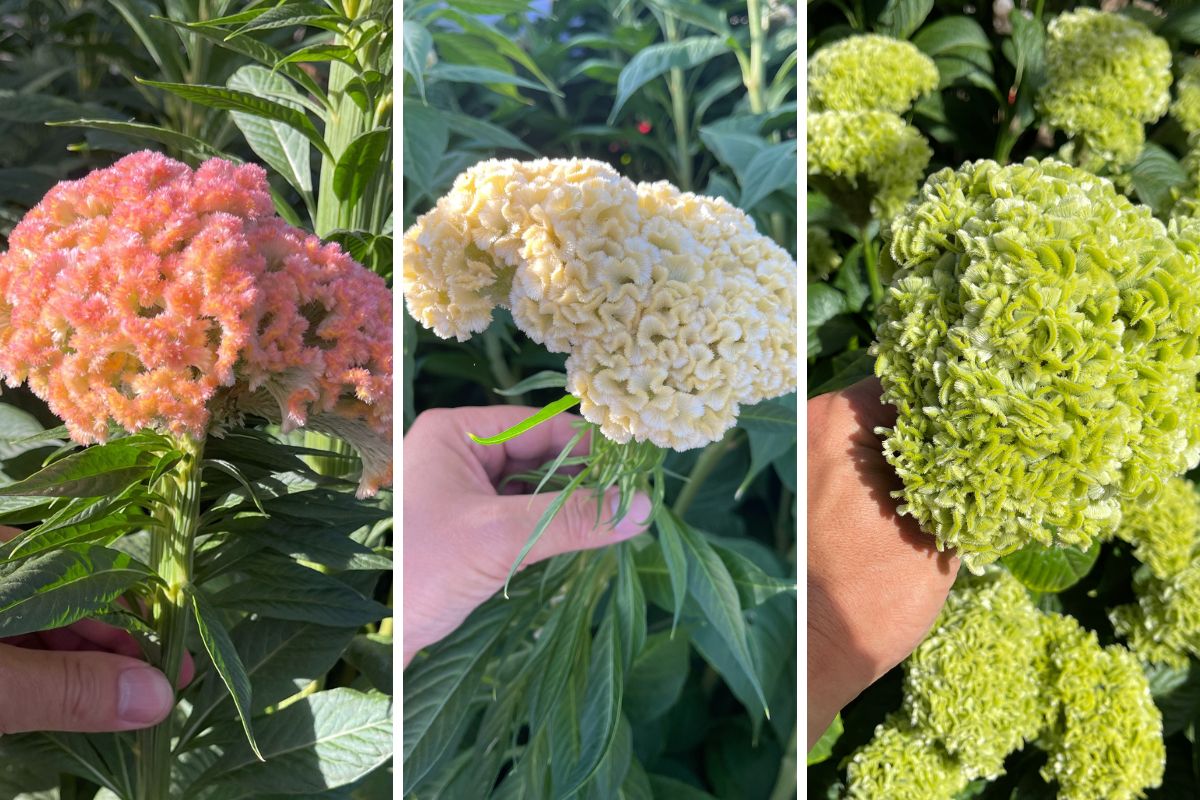 Seasonal growers who share this passion and dare to think differently are highly satisfied with the seeds and services from Stadsland, which fosters a sense of partnership.
Stadsland intends to keep focusing on seasonal flowers, and niche markets, and avoiding mass production. They prioritize customer relationships and plan to expand their offerings in Campanula and Celosia, providing florists with exciting new products to delight their customers.